Austin Texting-while-Driving Lawyers
Injuries from a Texting-While-Driving Accident
If you were hit by someone who was texting while driving, our Austin texting while driving lawyers can help you understand your legal options. At Briggle & Polan, PLLC, we understand how to navigate complex distracted driving claims, including those involving texting and cell phone use while operating a motor vehicle. While it may not be illegal, texting while driving is still a form of negligence. You may be entitled to compensation for your injuries and other losses.
Call Briggle & Polan, PLLC at (512) 400-3278 for a free consultation. If our Austin texting-while-driving accident attorneys don't win your case, you don't pay.
Frequency of Texting & Driving on the Road
We have become a society glued to our multi-function phones. Nearly everyone now uses the text messaging function—92 percent of us, according to a recent study. The average user sends 111 messages per week. Almost half of those users say they would rather send a text message than speak to someone. Whether you're sending or receiving, text messaging while driving increases the likelihood of a crash by an estimated 23 times!
Texas still doesn't have a statewide law against texting and driving except for teenagers under 18, learner permit holders within their first six months of driving, or anyone driving in a school zone; but here in Austin it is forbidden and punishable by a $500 fine.
What Makes Texting while Driving So Dangerous?
There are three primary forms of distracted driving:
Visual distraction, in which the driver's eyes are not on the road
Physical distraction, in which one or both of the driver's hands are removed from the steering wheel
Cognitive distraction, in which the driver is thinking about other things than driving
Texting while driving encompasses all three types of distraction:
You use your hand to operate your phone
Your mind focuses on the conversation
You need to look at the screen to read your messages and type a response
Texting is one of the most dangerous activities a driver can perform. Unfortunately, countless drivers engage in this activity, despite the known risks. And all too often, the consequences are devastating.
Proving the Other Driver Was Distracted & At Fault
Establishing liability is a must for any type of car accident claim. Finding evidence to do that, though, can be difficult. The one silver lining to a crash caused by a texting driver is that they might have created the proof to use against them for you.
Cell service providers keep data usage records of their users. Although this data will not likely show the exact messages included in a text, it might show that the phone was accessing a text messaging or social media app at the time of the crash. Our texting-while-driving accident attorneys can take legal steps to get copies of the other driver's cellular data, if necessary, as a clear way to establish that they were distracted and, therefore, at fault. We might also be able to compel the other driver to share their text messaging records with timestamps for each message.
What to Do if You Are Injured by a Driver Who Was Texting
Immediately following the accident, it will be essential that you remain calm and stay at the scene. This is important for all accidents but especially important for proving liability in a distracted driving case.
Once emergency vehicles come to the scene and a police record is obtained, your priority should be on getting a full medical exam, even if you feel fine at the moment. Injuries can come up later on and it will be essential that they are documented from the start.
Although there are numerous types of distraction that can lead to a serious accident, texting and driving is very common. Conducting a thorough investigation will be essential to your case. Our legal team can work to obtain a subpoena for the cellular phone records and assess the timestamps of sent and received texts compared to the time that the accident took place. Working with a knowledgeable attorney is a crucial key to obtaining the best possible outcome to your case.
Fighting for Fair Compensation for Your Injuries
When drivers use their cell phones while operating their vehicles, they can—and do—cause serious auto accidents. As a result, innocent victims suffer life-altering, catastrophic injuries. In many cases, these accidents are ultimately fatal.
At Briggle & Polan, PLLC, we can help you fight for compensation for your damages, including but not limited to:
Medical treatment
Medical equipment
Pain medications
Lost income/wages
Reduced/lost earning capacity
Pain and suffering
Emotional distress
Our Austin texting while driving lawyers understand the nuances involved in proving that the other driver was using his/her cell phone at the time of the collision. We are prepared to handle every aspect of your case so that you can focus on healing and moving forward from the accident.
At Briggle & Polan, PLLC, we have recovered millions of dollars on behalf of injured individuals and the surviving family members of those wrongfully killed by distracted and negligent drivers; let our team fight for you.
To request your free initial consultation, call (512) 400-3278 or contact us online today. Se habla español.

If you are looking for excellent and honest attorneys, call them. - Paige

It feels good to have a team on your side that knows what they're doing and is willing to help you against big faceless insurance companies that don't want to pay up what they owe. - Matt

I very much appreciate all their hard work and will be happy to refer to them should the need come up for friends. - Sandi

They got me the help I? needed within a few days of hiring them. - Karina

These guys really helped me when no one else would. - Lauren
$1.8 Million Delivery Truck Accident

Our client was t-boned by a large package delivery truck that was traveling in excess of 70 mph. He sustained a severe neck injury that required spinal surgery. *Net to client was $759,182.96.

$350 Thousand Company Truck Collision

Our client was struck by a company truck that ran a red light at a busy intersection. *Net to client was $166,651.36.

$400 Thousand Company Truck Wreck

Our client was traveling down a residential street when a company truck backed out of a driveway into the side of her vehicle. *Net to client was $110,000.

$100 Thousand DWI Wreck Resolved

Our client was struck by a drunk driver in Round Rock, Texas. *Net to client was $51,113.04.

$115 Thousand Distracted Driver Caused Collision

A distracted driver failed to yield the right of way to our client, causing a collision. *Net to client was $25,035.44.

$132 Thousand Distracted Driver

Our client was the passenger in a vehicle struck by a distracted motorist who failed to yield the right of way at an intersection. *Net to client was $33,250.59.

$112.5 Thousand Truck Crash Into Building

A company driver lost control of his vehicle and smashed into a convenience store, injuring our client in the process. *Net to client was $30,259.56.

$82 Thousand T-Bone Collision

Our client had to be airlifted to the hospital as a result of a t-bone collision. *Net proceeds to client were $23,914.57.

$85 Thousand T-Bone Collision Resolved

Our client was t-boned by a distracted driver who ran a stop sign and required surgery for injuries sustained. *Attorney fees and expenses totaled $30,267.51.

$225 Thousand Collision With A Distracted Driver Operating An 18-Wheeler

Our client severely injured her back in the wreck and the driver did not have the required commercial driver's license needed to operate the truck. *Net proceeds to client were $89,737.54.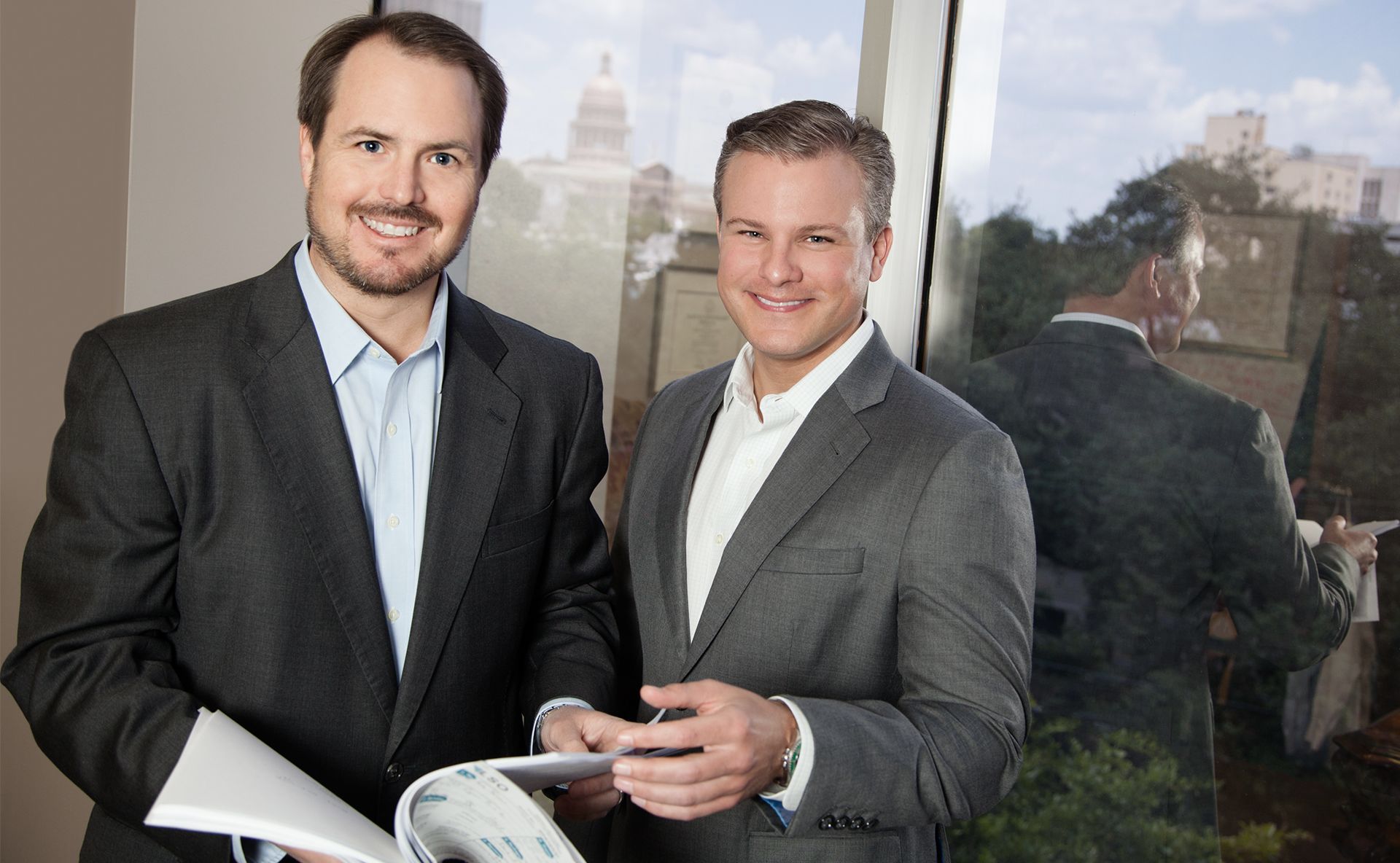 Award-Winning Legal Team Experienced Trial Attorneys That Will Fight For You In Court