Catastrophic Injury Lawyers in Austin
Trust Your Case to an Experienced Trial Team
When injuries are so debilitating as to prevent the victim from returning to his or her normal, pre-accident life, they are considered catastrophic. Catastrophic injuries occur in a variety of ways and take many forms, but they have one thing in common: they have an immense impact on both the lives of the victim and his or her family members and loved ones.
Pursuing compensation for a catastrophic injury can be complex. Often, one must take into account not only the immediate financial impact but the ongoing and, in many cases lifelong, physical and emotional costs as well. At Briggle & Polan, PLLC, we have extensive experience handling these types of claims. Our Austin catastrophic injury attorneys understand what you and your family are going through and we are here to fight for the justice and fair recovery you are owed.
Contact the experienced trial attorneys at Briggle & Polan, PLLC; call (512) 400-3278 for a free consultation today.
What Makes an Injury "Catastrophic?"
While all injuries can be life-changing, those that are particularly devastating in nature are generally considered "catastrophic." While there is no one true definition of a catastrophic injury, there are a few generally accepted working definitions for legal purposes.
Catastrophic injuries typically meet one or more of the following criteria:
Temporarily or permanently prevents the victim from returning to work
Temporarily or permanently prevents the victim from obtaining any gainful employment
Results in long-lasting or permanent physical and/or cognitive disability
Are particularly debilitating and/or consequential for the victim
In other words, if an injury is so severe, it prevents the victim from earning a living to support his or her family, or prevents the victim from returning to his or her normal life, it is considered catastrophic.
Examples of Catastrophic Injuries
As previously mentioned, there are a number of different injuries that are almost always considered catastrophic.
Common examples of catastrophic injuries include:
Loss of vision or sight and certain internal injuries may also be considered catastrophic. Regardless of how you or your loved one was injured—whether in a car or truck accident, boat collision, construction or oilfield accident, or a slip and fall accident—our firm is prepared to fight for you. Our Austin catastrophic injury lawyers often work with economists, lifetime care planners, and other specialists in order to determine the full extent of your injuries and other losses so that we can work to secure the maximum compensation you are owed.
We Can Come to You
At Briggle & Polan, PLLC, we understand that dealing with the aftermath of a catastrophic accident is overwhelming; taking on a legal battle may be the last thing you want to deal with right now. When you trust your case to our team, we will handle every aspect of your claim so that you can focus on healing. Our attorneys are experienced trial lawyers who provide compassionate, personalized guidance and aggressive representation from start to finish. We offer contingent fees, meaning there are no upfront costs for you and if we don't win, you won't pay. We are available 24/7 and can travel to meet you for your free initial consultation.
Get in touch with us today to learn more. Call (512) 400-3278 or submit an online contact form.

If you are looking for excellent and honest attorneys, call them. - Paige

It feels good to have a team on your side that knows what they're doing and is willing to help you against big faceless insurance companies that don't want to pay up what they owe. - Matt

I very much appreciate all their hard work and will be happy to refer to them should the need come up for friends. - Sandi

They got me the help I? needed within a few days of hiring them. - Karina

These guys really helped me when no one else would. - Lauren
$1.8 Million Delivery Truck Accident

Our client was t-boned by a large package delivery truck that was traveling in excess of 70 mph. He sustained a severe neck injury that required spinal surgery. *Net to client was $759,182.96.

$350 Thousand Company Truck Collision

Our client was struck by a company truck that ran a red light at a busy intersection. *Net to client was $166,651.36.

$400 Thousand Company Truck Wreck

Our client was traveling down a residential street when a company truck backed out of a driveway into the side of her vehicle. *Net to client was $110,000.

$100 Thousand DWI Wreck Resolved

Our client was struck by a drunk driver in Round Rock, Texas. *Net to client was $51,113.04.

$115 Thousand Distracted Driver Caused Collision

A distracted driver failed to yield the right of way to our client, causing a collision. *Net to client was $25,035.44.

$132 Thousand Distracted Driver

Our client was the passenger in a vehicle struck by a distracted motorist who failed to yield the right of way at an intersection. *Net to client was $33,250.59.

$112.5 Thousand Truck Crash Into Building

A company driver lost control of his vehicle and smashed into a convenience store, injuring our client in the process. *Net to client was $30,259.56.

$82 Thousand T-Bone Collision

Our client had to be airlifted to the hospital as a result of a t-bone collision. *Net proceeds to client were $23,914.57.

$85 Thousand T-Bone Collision Resolved

Our client was t-boned by a distracted driver who ran a stop sign and required surgery for injuries sustained. *Attorney fees and expenses totaled $30,267.51.

$225 Thousand Collision With A Distracted Driver Operating An 18-Wheeler

Our client severely injured her back in the wreck and the driver did not have the required commercial driver's license needed to operate the truck. *Net proceeds to client were $89,737.54.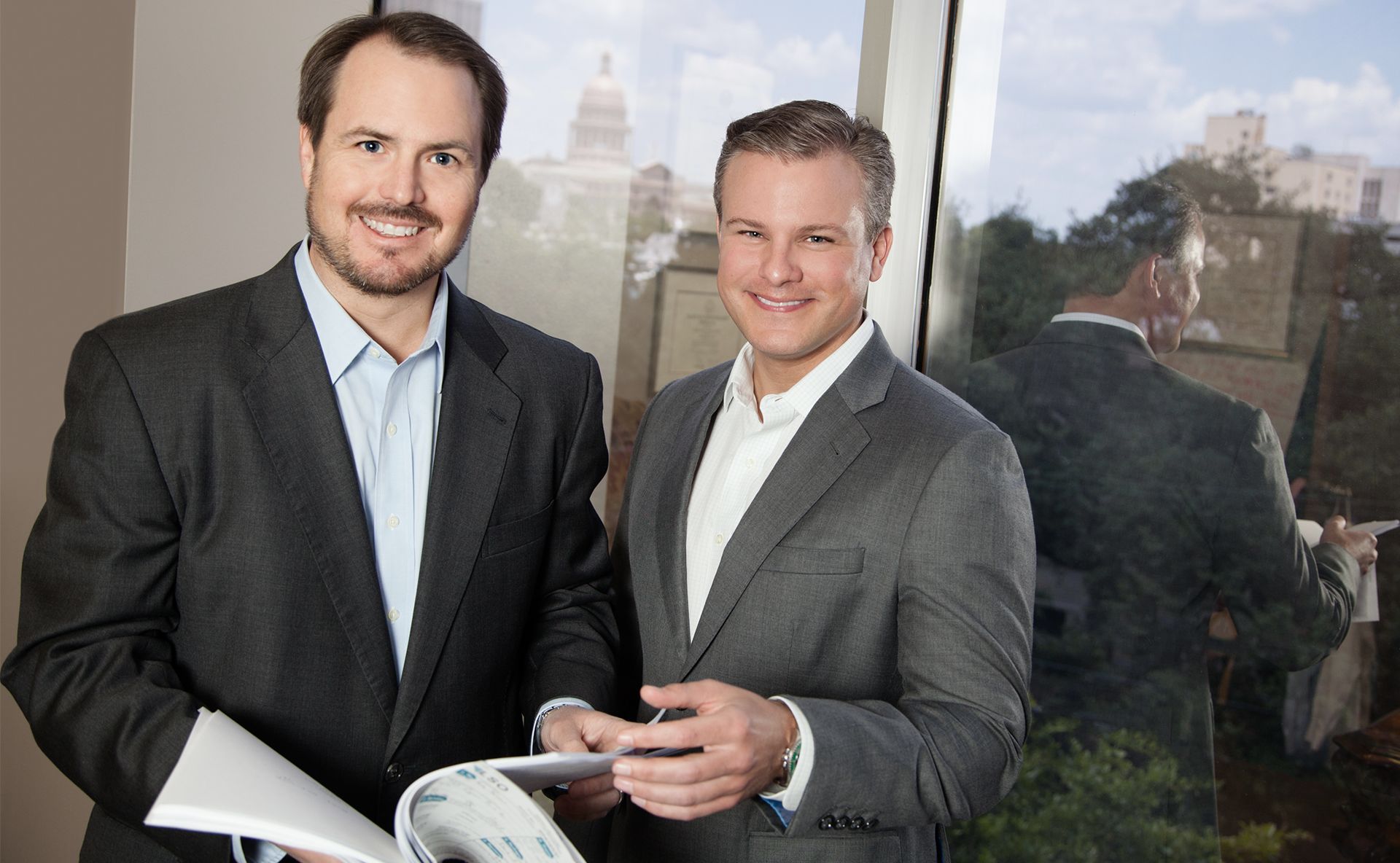 Award-Winning Legal Team Experienced Trial Attorneys That Will Fight For You In Court