Austin Boat Accident Attorneys
Dedicated to Your Full, Fair Recovery
Texas has a lot of navigable waterways and a lot of boats navigating them; more than 580,000 boats are registered in the state. And, when there are that many opportunities for them, accidents are bound to happen. Sadly, many boating accidents are caused—either directly or indirectly—by negligence. When this is the case, injured victims and the loved ones of those wrongfully killed can take legal action.
At Briggle & Polan, PLLC, we have handled nearly 200 jury cases and have recovered millions of dollars on behalf of severely injured clients and their families. Our Austin boat accident attorneys provide compassionate, personalized legal guidance and aggressive trial advocacy backed by a track record of results. Other attorneys often refer complex litigation to our firm because they know we are not afraid to fight for our clients in court.
Were you injured in a boating accident? Do you believe someone else's actions are to blame? Call our firm at (512) 400-3278 or contact us online for a free, confidential consultation.
Common Causes of Boat Accidents
Boat accidents, like other types of vehicle accidents, can and do occur for a variety of reasons.
In fact, there are several things about boating that set the stage for accidents:
High speed on motorboats
Very different kinds of boats sharing the water
A tendency for alcohol or drugs to play a role in people's recreation
Exposure to heat and sun for prolonged periods that can exhaust operators
Considerable noise that makes it hard to hear other boats or warning
Despite an array of boating safety requirements and rules for operating boats, many people are injured and a smaller number killed while trying to enjoy themselves on the water. The many different ways that accidents can occur and the many different people whose actions may contribute to the accident can make claims for compensation for boating injuries quite complicated.
Texas Boating Laws
Texas has extensive boating safety regulations in the Water Safety Act. The law specifies the safety equipment (flotation devices, lights, distress signals, etc.) that is required for each type of boat, including motorboats, sailboats, and boats that are "manually propelled." In addition, the requirements of the United States Coast Guard Inland Rules are in effect while boating in waters to which those rules apply. Regulations also govern the operation of boats, including speed, water skiing, operation around other boats, swimmers, etc.
Texas laws include mandatory boater education before being allowed to operate most boats and a requirement that children under 13 wear life jackets at all times when on smaller boats that are underway.
What to Do If You Are Involved in a Boating Accident
The state's Water Safety Act specifies what the operator of a boat that has been involved in an accident must do:
Help others to rescue them and minimize any further danger, to the extent that doesn't expose his own crew, passengers and vessel to "serious danger"
Provide his name and address, as well as the identification of his vessel, in writing, to anyone injured or who owns property damaged in the accident
The law also requires that an accident report be filed within 30 days for any incident that involves death or injury, but specifies that the reports not be used as evidence in court
If you are involved in a boating accident, make sure to share contact information with the others involved. Always seek medical attention, even if you believe that you are not seriously injured. And, as soon as possible, contact an experienced boat accident lawyer in Austin who can help you work to defend your right to compensation.
Kinds of Boating Accidents
Almost all boating accidents involve one of the following scenarios:
Collision between two boats; both may be at fault, but liability may be affected by the nature of the boats (sailboats, for example, may be deemed less at fault than a motorboat in a collision between the two)
A boat hitting the wake of another boat (most cases involve passengers being thrown about; extreme cases may cause an overturn)
A boat hitting a natural wave (the consequences are similar to hitting a wake, but larger waves may swamp the boat)
A boat striking objects on or, more often, under the water (including rocks and land)
In all these types of accidents, liability for causing the accident frequently depends on how careful and how alert the operator was. Speeding makes an accident more likely, as does inattention while operating the boat. Simple things like eating, talking, listening to music and, of course, drinking, make it much harder for the operator to spot imminent problems.
Common Causes of Fatal Boating Accidents
Statistically, fatalities from boating accidents involve:
The victim falling overboard while not wearing a life jacket
Open motorboats
Boats operated by a person between 26 and 50 years of age
Incidents occurring on a weekend between the hours of noon and 7 p.m.
The Role of Alcohol
Alcohol is estimated to play a role in half of all boat accidents. Texas boating regulations allow the arrest of any boat operator who appears to be impaired or who is determined to have a blood alcohol level of 0.08 percent or higher. The intoxicated operators face jail time, fines, and the loss of license to operate boats. The importance of the "BWI" charge to accident victims is that intoxication at the time of the accident can help establish that the operator was legally at fault.
Get Legal Help with Your Texas Boating Accident Claim
The ability to recover compensation for injuries invariably depends on the many specific facts of each accident. However, accidents of the same type—boat collisions, wake disturbances, etc.—have enough similarities that experienced boat accident attorneys know what evidence to examine, which questions to ask, and which safety regulations may come into play in order to really nail down what happened.
If you have questions about a boating accident, the Austin boat accident attorneys at Briggle & Polan, PLLC have the experience to answer them. If you have a case for compensation, we will handle it from initial investigation to settlement or, if necessary, a court verdict. Whether it's determining the speed a boat was traveling at the time of impact or tracking down the operator of a boat who let the scene, the attorneys at our firm do what the case requires in order to fight for the compensation you deserve.
Call us today to schedule a complimentary consultation and learn about your legal rights: (512) 400-3278.

If you are looking for excellent and honest attorneys, call them. - Paige

It feels good to have a team on your side that knows what they're doing and is willing to help you against big faceless insurance companies that don't want to pay up what they owe. - Matt

I very much appreciate all their hard work and will be happy to refer to them should the need come up for friends. - Sandi

They got me the help I? needed within a few days of hiring them. - Karina

These guys really helped me when no one else would. - Lauren
$1.8 Million Delivery Truck Accident

Our client was t-boned by a large package delivery truck that was traveling in excess of 70 mph. He sustained a severe neck injury that required spinal surgery. *Net to client was $759,182.96.

$350 Thousand Company Truck Collision

Our client was struck by a company truck that ran a red light at a busy intersection. *Net to client was $166,651.36.

$400 Thousand Company Truck Wreck

Our client was traveling down a residential street when a company truck backed out of a driveway into the side of her vehicle. *Net to client was $110,000.

$100 Thousand DWI Wreck Resolved

Our client was struck by a drunk driver in Round Rock, Texas. *Net to client was $51,113.04.

$115 Thousand Distracted Driver Caused Collision

A distracted driver failed to yield the right of way to our client, causing a collision. *Net to client was $25,035.44.

$132 Thousand Distracted Driver

Our client was the passenger in a vehicle struck by a distracted motorist who failed to yield the right of way at an intersection. *Net to client was $33,250.59.

$112.5 Thousand Truck Crash Into Building

A company driver lost control of his vehicle and smashed into a convenience store, injuring our client in the process. *Net to client was $30,259.56.

$82 Thousand T-Bone Collision

Our client had to be airlifted to the hospital as a result of a t-bone collision. *Net proceeds to client were $23,914.57.

$85 Thousand T-Bone Collision Resolved

Our client was t-boned by a distracted driver who ran a stop sign and required surgery for injuries sustained. *Attorney fees and expenses totaled $30,267.51.

$225 Thousand Collision With A Distracted Driver Operating An 18-Wheeler

Our client severely injured her back in the wreck and the driver did not have the required commercial driver's license needed to operate the truck. *Net proceeds to client were $89,737.54.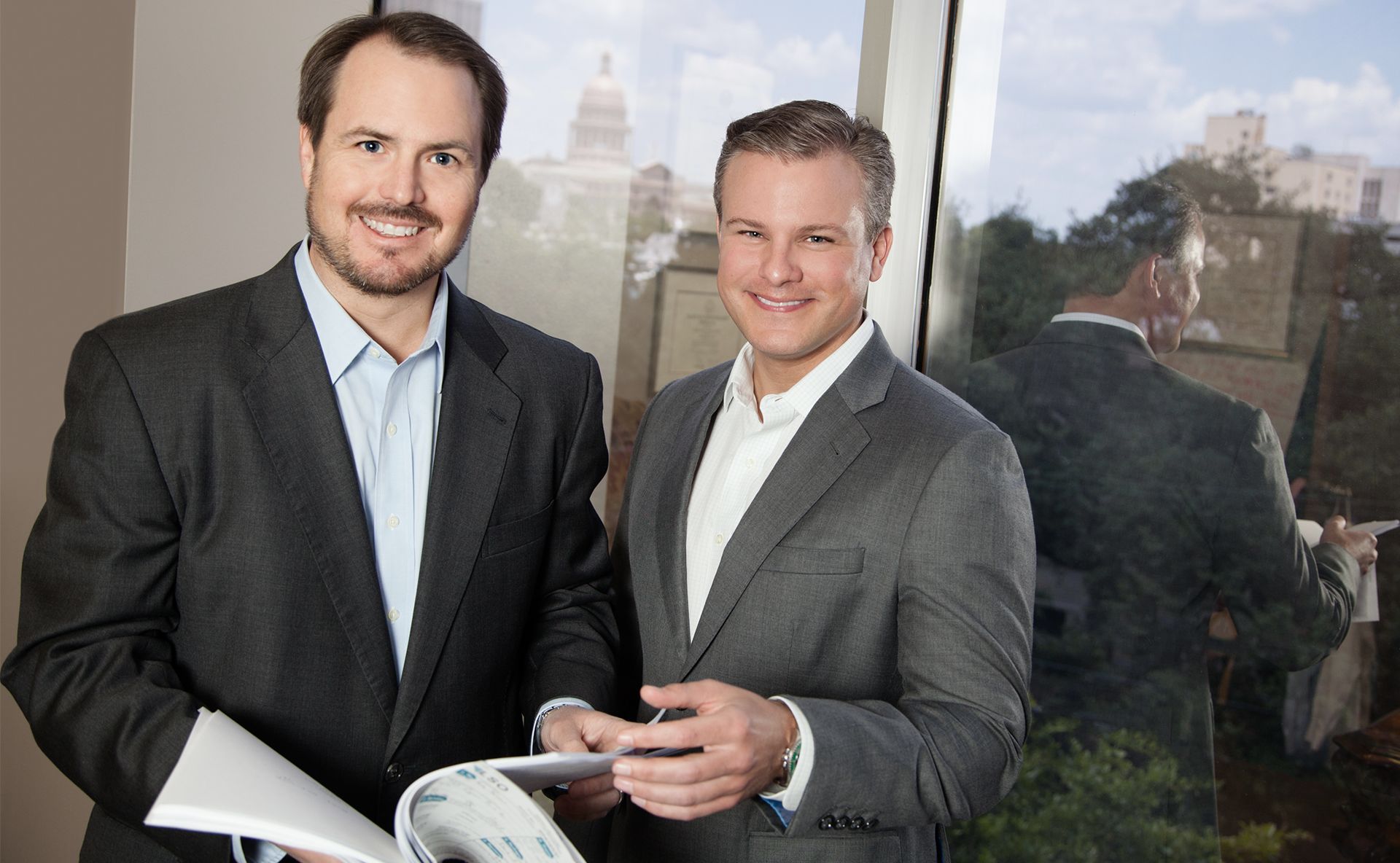 Award-Winning Legal Team Experienced Trial Attorneys That Will Fight For You In Court