Austin Dog Bite Attorneys
We Have a Proven Track Record of Success
A well-loved, well-cared for, and a well-trained dog can be a devoted friend; but a dog with a negligent owner, bad breeding, lack of socialization, and no proper training can be dangerous and unpredictable. It's not the dog's fault, but people can be hurt. A dog bite can be a painful and traumatic experience, one you may not get over for a long time. If you've been bitten, you may be able to recover money in compensation for your damages. You should consult an Austin dog bite lawyer as soon after the attack as possible to learn what rights you have based on the circumstances that led to your injury.
Reach out to the experienced trial lawyers at Briggle & Polan, PLLC; call (512) 400-3278 or contact us online for a free, no-obligation consultation.
The "One Bite" Rule in Texas
Texas does not have a dog bite statute, so the "one bite" rule applies to determining negligence on the part of a dog's owner. As with any other personal injury case, the principle of negligence applies: if negligence can be proven, the dog owner can be held liable. The owner may get a pass if the dog has never displayed aggressive tendencies or bitten anyone.
Some Dog Bite Statistics
In the U.S., 83.3 million homes have dogs. That equals 68 percent of U.S. households.
About five million people are bitten by dogs annually, resulting in 15-20 deaths.
In 2014, roughly 885,000 thousand of these dog bite victims needed medical attention, according to the Centers for Disease Control (CDC).
Pit bulls lead the pack when it comes to fatal attacks; they are responsible for about 88 percent of all dog bite fatalities, with Rottweilers being the second most deadly breed.
Of those bitten in 2014, 48 percent were children and 5,767 were mail carriers.
The Insurance Information Institute (I.I.I.) reports that dog bites and other injuries caused by dogs accounted for more than a third of all insurance liability claim on homeowner's insurance policies in 2014.
More than $530 million was paid out on 16,550 claims in 2014, according to State Farm, a homeowner's insurance provider.
The average dog bite payout in 2014 was $32,074 per victim.
Of course, every case is different, and yours might be worth more or less than the national average.
Common Injuries Caused by Dog Attacks
An enraged dog can do substantial damage to the human body. Injury types associated with dog bites include:
Puncture wounds
Deep lacerations
Infections
Scarring
Broken bones
Torn muscles, ligaments, and/or tendons
Joint injuries
Nerve damage
Psychological trauma: anxiety, phobias, post-traumatic stress disorder (PTSD)
Recoverable Dog Bite Damages
When you've been injured by a dog, you may be entitled to both economic and non-economic damages, and in a rare few cases, exemplary (punitive) damages:
Economic damages include all damages that have a dollar value and can be proven by bills, receipts, and payroll records: medical costs, lost wages and benefits, medications, and any other out-of-pocket expenses related to your injury.
Non-economic damages are harder to assign a monetary value but are very real. They are the damages to your quality of life, such as pain, physical and mental suffering, psychological trauma, disfigurement, disability, loss of consortium, loss of enjoyment of life, and so forth.
In exceptional cases, a jury may decide to assess exemplary or punitive damages against a negligent dog owner. These are occasionally used where the dog owner's disregard for the well-being of others is so extreme, that additional punishment is appropriate. A possible example might be if the owner of game-bred pit bulls that have had their inbred aggressive tendencies reinforced for the fight ring (a crime if it can be proven) failed to confine the dogs, resulting in a catastrophic injury or death.
Steps to Take When You've Been Bitten
If you've been bitten by a dog in Texas, there are steps you should follow (if you are able) that will help to protect your legal right to a settlement for your injuries:
Before anything else, see a doctor. Your health should be your first concern, and your medical records will be needed to document the injury. Be sure to keep all follow-up appointments.
Contact Animal Services to report the bite. They might have a previously documented bite by the same dog. The animal services officer will determine who owns the dog, check to see if its vaccinations are up-to-date, write a report, and order a 10-day quarantine if the dog is not current on its rabies vaccine.
Ask for the report number and request a copy of the report from Animal Services.
Contact an attorney who handles dog attack cases. In the Austin area, call the law offices of Briggle and Polan, PLLC for a free, no-obligation consultation.
If the owner's insurance company contacts you, don't get involved in a conversation; simply refer the adjuster to your lawyer.
Schedule Your Free Consultation Today
It is your right to receive compensation from a negligent dog owner when you've been injured, but you could lose this right by waiting too long to file a claim. Pick up the phone and call Briggle & Polan, PLLC today and learn how to protect your rights. There is no cost for the consultation, and you pay nothing until you win money from the defendant. If you don't win, you owe us nothing.
Call us today at (512) 400-3278 for a free, confidential case evaluation with one of our Austin dog bite lawyers.

If you are looking for excellent and honest attorneys, call them. - Paige

It feels good to have a team on your side that knows what they're doing and is willing to help you against big faceless insurance companies that don't want to pay up what they owe. - Matt

I very much appreciate all their hard work and will be happy to refer to them should the need come up for friends. - Sandi

They got me the help I? needed within a few days of hiring them. - Karina

These guys really helped me when no one else would. - Lauren
$1.8 Million Delivery Truck Accident

Our client was t-boned by a large package delivery truck that was traveling in excess of 70 mph. He sustained a severe neck injury that required spinal surgery. *Net to client was $759,182.96.

$350 Thousand Company Truck Collision

Our client was struck by a company truck that ran a red light at a busy intersection. *Net to client was $166,651.36.

$400 Thousand Company Truck Wreck

Our client was traveling down a residential street when a company truck backed out of a driveway into the side of her vehicle. *Net to client was $110,000.

$100 Thousand DWI Wreck Resolved

Our client was struck by a drunk driver in Round Rock, Texas. *Net to client was $51,113.04.

$115 Thousand Distracted Driver Caused Collision

A distracted driver failed to yield the right of way to our client, causing a collision. *Net to client was $25,035.44.

$132 Thousand Distracted Driver

Our client was the passenger in a vehicle struck by a distracted motorist who failed to yield the right of way at an intersection. *Net to client was $33,250.59.

$112.5 Thousand Truck Crash Into Building

A company driver lost control of his vehicle and smashed into a convenience store, injuring our client in the process. *Net to client was $30,259.56.

$82 Thousand T-Bone Collision

Our client had to be airlifted to the hospital as a result of a t-bone collision. *Net proceeds to client were $23,914.57.

$85 Thousand T-Bone Collision Resolved

Our client was t-boned by a distracted driver who ran a stop sign and required surgery for injuries sustained. *Attorney fees and expenses totaled $30,267.51.

$225 Thousand Collision With A Distracted Driver Operating An 18-Wheeler

Our client severely injured her back in the wreck and the driver did not have the required commercial driver's license needed to operate the truck. *Net proceeds to client were $89,737.54.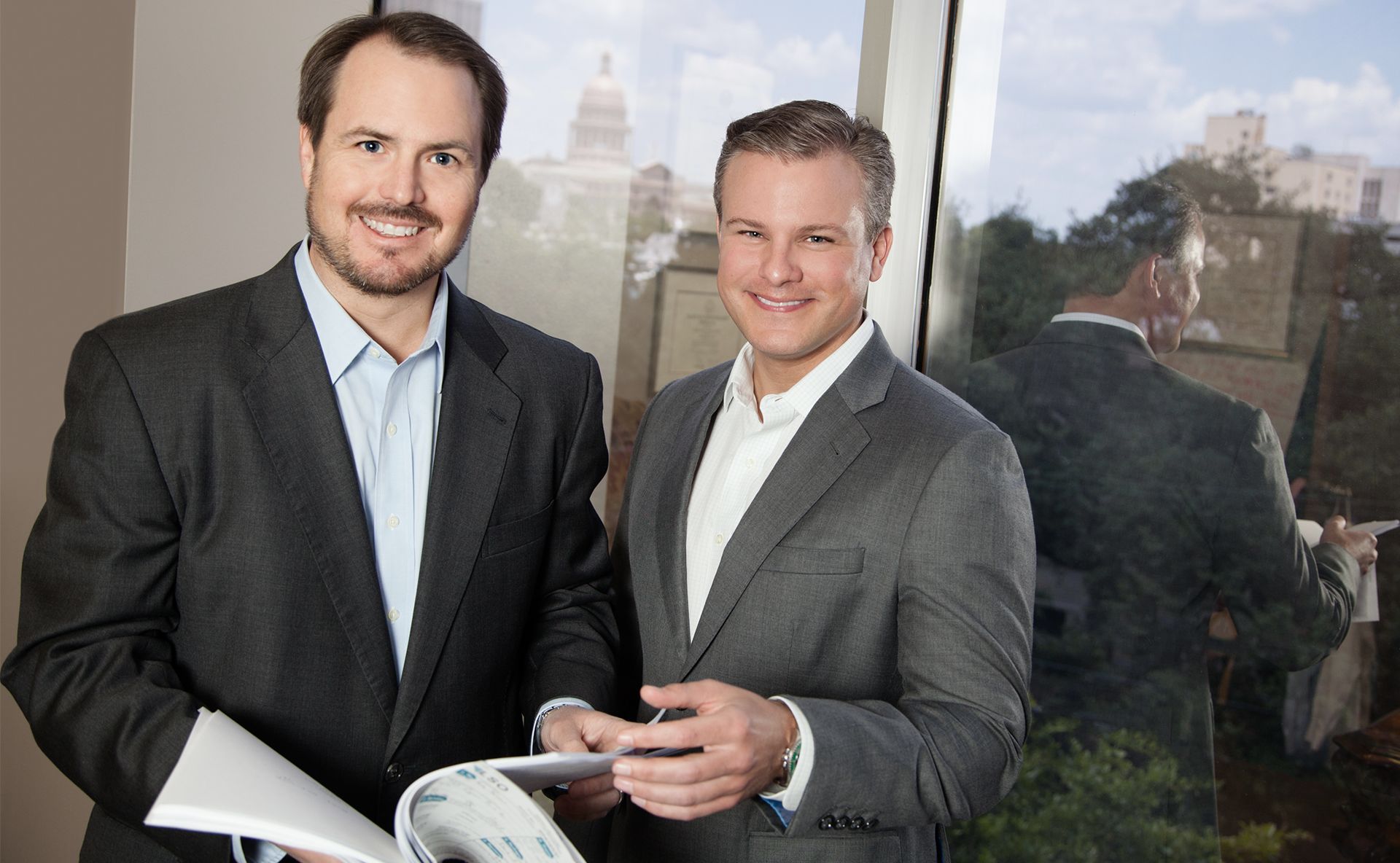 Award-Winning Legal Team Experienced Trial Attorneys That Will Fight For You In Court