Austin Wrongful Death Attorneys
Fighting for Justice for You & Your Family
The death of a family member causes emotional, psychological, and financial harm to the survivors. Texas law recognizes that these injuries are real and allows specific family members to bring a lawsuit against the person who negligently caused the death. Since the wrongfulness of the death is what matters, the incident that caused the death may be involve virtually any kind of accident, including car crashes, falls in a public store, electrocutions, drownings, nursing home neglect, shootings, and so on.
If your loved one died and you believe someone else is liable, contact Briggle & Polan, PLLC. Our Austin wrongful death attorneys offer compassionate, personalized legal representation and are prepared to aggressively advocate for you and your family. We understand what you are going through and can help you fight for the justice and fair recovery you are owed.
Reach out to us today at (512) 400-3278 for a free, confidential consultation. We are available 24/7; se habla español.
Who Can Bring a Wrongful Death Claim in Texas?
In Texas, the right to sue for wrongful death is specifically granted by a statute.
It enumerates exactly which surviving family members are entitled to bring a suit:
While that sounds clear enough, many circumstances can complicate the case. There are divorces, separations, adoptions, and other events that can cast doubt on someone's right to sue for wrongful death. For example, does divorce prevent someone from being a "spouse," and, if so, when exactly was the divorce "final?" Was there ever a formal marriage? These complications should be handled by an experienced Austin wrongful death attorney.
The law allows everybody who meets the definition of any one of these categories to sue. So, in almost all cases, more than one person has the right to bring a wrongful death action. Every named survivor can join in a single wrongful death action, or, alternatively, some of the survivors can bring the suit "for the benefit" of everyone.
If no eligible claimant begins a wrongful death claim within three months of the underlying death, Texas law specifies that an action be started by the estate's executor unless each and every one of the named survivors asks that no suit be brought.
What Damages Can Be Awarded?
The "damages" for wrongful death are basically what the survivors have lost because of the relative's death. That's frequently a complicated question, and various claimants may suffer different amounts of loss based on the nature of their relationship to the deceased.
In broad terms, wrongful death damages consist of:
The services, support, and care that the claimant would have received from the deceased
The companionship that the survivor would have enjoyed had the deceased not died
The mental anguish endured because of the death
Any amount by which the claimant's inheritance will be diminished; essentially, how much more would the claimant have inherited if the deceased had lived a normal life span and continued to add to the estate
Since not all claimants will have suffered the same amount of loss, the law leaves it up to the jury to decide how the total damages should be divided up among the claimants.
"Survival Actions" Differ from "Wrongful Death"
In a sense, everyone entitled to bring a wrongful death claim is the "survivor" of the person who died, but a "survival action" differs from one for "wrongful death" and is not brought by the surviving relatives. Survival actions are attempts to recover the damages which the deceased people could have recovered for themselves if they had not died. While the events that caused the death are usually the same in both kinds of lawsuits, it is the estate of the deceased which brings the survival action and the damages recovered become part of the deceased's estate. Obviously, the surviving relatives may well end up benefitting from the damages in a survival action, but only if they inherit from the estate under the terms of the deceased's will.
Survival Action Damages
Survival action damages typically may include any of the following if adequate proof is provided:
Medical expenses
Funeral expenses
Physical pain
Mental anguish
If the circumstances support it, punitive damages can also be awarded.
Legal Help for Families in the Wake of a Wrongful Death
Both wrongful death and survival actions are complicated. Not only are there numerous potential claimants, but there are many different legal and factual issues that have to be proved in order to recover damages. There can be no recovery without clearly proving that the person who caused the death is legally responsible. That requires experience with the specific type of accident that caused the death—auto accidents, products liability claims, falls, etc.—as well as with the technicalities of wrongful death and survival suits.
Briggle & Polan, PLLC has successfully handled many accident and death cases of all kinds. Our Austin wrongful death lawyers know what facts establish liability, and we know how to deal with the defendants, their insurance companies, and their attorneys. We have a consistent history of success. We know the value of settling the case when that's in our clients' interests, and we are always ready to see the case through to trial when that's what our client's interests require.
Call us today at (512) 400-3278 to arrange for a free consultation. Tell us what happened and we'll let you know the best way to proceed.

I very much appreciate all their hard work and will be happy to refer to them should the need come up for friends. - Sandi

I couldn't be happier with the services they provided. - Emily

I felt really taken care of, have and will continue to refer to my friends. - Patrick

They got me the help I? needed within a few days of hiring them. - Karina

Briggle and Polan were phenomenal. - Tiffany
$1.8 Million Delivery Truck Accident

Our client was t-boned by a large package delivery truck that was traveling in excess of 70 mph. He sustained a severe neck injury that required spinal surgery. *Net to client was $759,182.96.

$1.5 Million Work Accident Caused Brain Injury

Our client was thrown off the back of a work truck, which fractured his skull and caused him to suffer a traumatic brain injury. *Net proceeds to the client were $900,052.11.

$1.3 Million Hit By Drunk Driver

Our client was run over by a drunk driver operating a company truck late at night which required multiple surgeries and months of rehabilitation. *Net proceeds to our client were $571,000.00.

$1.3 Million Hit and Run Truck Accident

Our client was rear-ended by a large package delivery truck on I-35, which fled the scene. *Net to client was $461,708.19.

$1 Million Rear-End Collision Resolved

Our client was rear-ended by an insurance adjuster in a commercial vehicle causing severe back and neck injuries. *Net to the client was $346,766.03.

$1 Million Drunk Driver T-Bone Collision

Our client was the passenger in a vehicle that was t-boned by a drunk driver, which resulted in her suffering multiple, life-threatening injuries. *Net to client was $395,912.60.

$450 Thousand DWI Wreck Resolved

Our client was rear-ended by a drunk driver, which injured his back and neck. *Net proceeds to the client were $229,040.12.

$450 Thousand 18 Wheeler Rollover Resolved

Our client was an employee working for a company in Montana when he was injured in a rollover collision with an 18-wheeler. *Net to the client was $214,573.81.

$400 Thousand Company Truck Wreck

Our client was traveling down a residential street when a company truck backed out of a driveway into the side of her vehicle. *Net to client was $110,000.

$400 Thousand Defective Tire Case With Co-Counsel

A man driving a cement truck was injured when his tire blew out and the cement truck rolled over. *Net to the client was $123,916.22.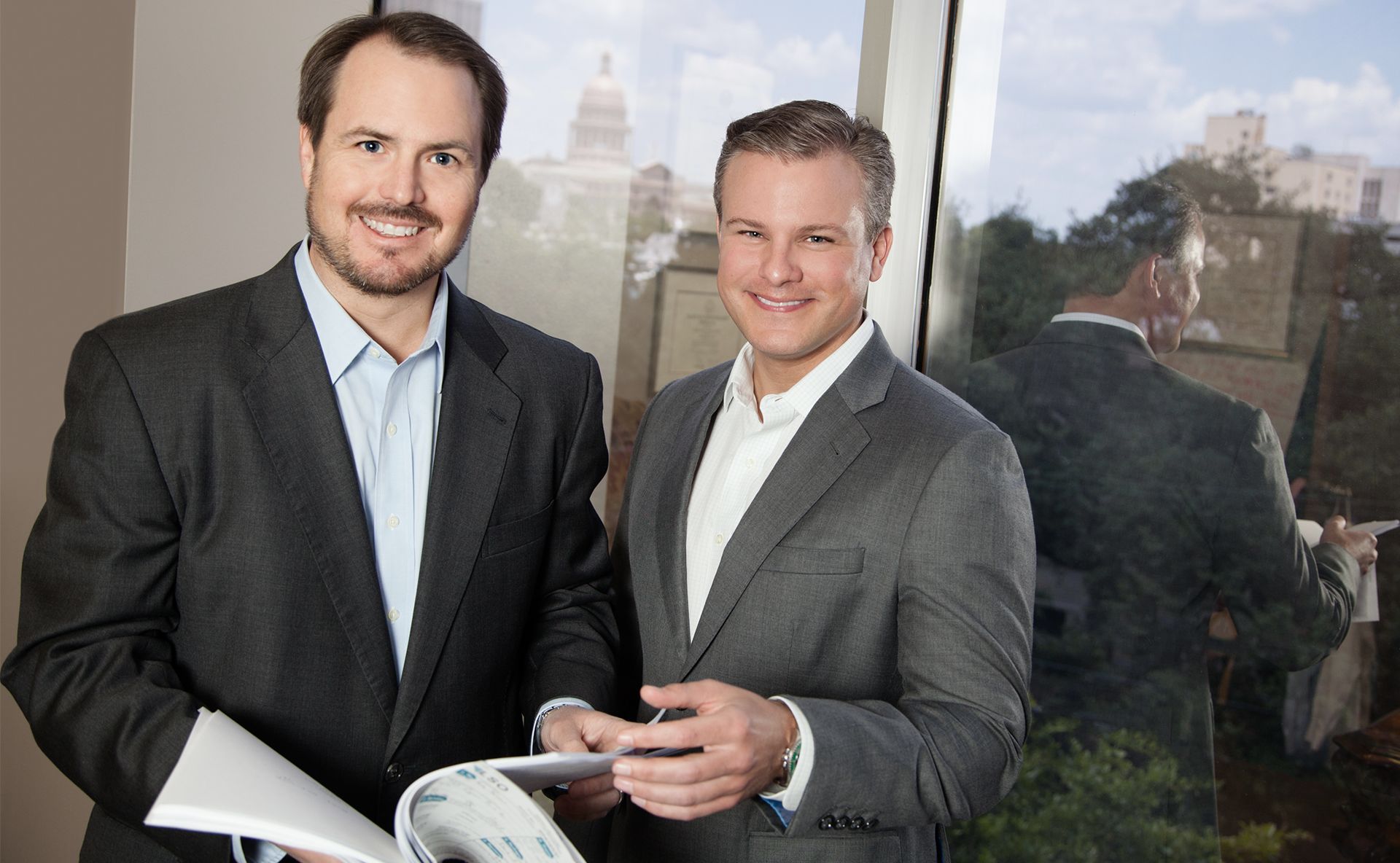 Award-Winning Legal Team Experienced Trial Attorneys That Will Fight For You In Court