Austin Sexual Abuse Attorneys
Here to Fight for the Justice You Deserve
Sexual abuse is a crime. A person convicted of sexual abuse can be put away for many years and also be placed on a registry of sexual offenders, required to report any change of address, and prohibited from certain types of employment. But the fact that there is a conviction does little to help the victim, whose life is irreparably changed. And because the standard of proof in a criminal case is very high—beyond a reasonable doubt—there are times when a guilty party goes free.
Whether there is a criminal conviction or not, a civil action can often help the victim of a sexually-based crime to recover monetary compensation. The standard of proof in a civil action, "a preponderance of the evidence," is lower than a criminal one, so you may be able to win even if there was no conviction. The assistance of an experienced Austin sexual abuse attorney can help increase the odds in your favor. Reach out to Briggle & Polan, PLLC today for compassionate, personalized legal representation. We are committed to helping you secure the justice and compensation you need to begin the healing process.
Call us today at (512) 400-3278 or contact us online for a free and confidential consultation. Our team is available 24/7 and there is no fee unless we win your case.
How a Civil Claim Can Help Victims of Sexual Abuse
Victims frequently have difficulties with many aspects of their lives following a sexual assault, long after they have recovered from their physical injuries. They may require years of psychotherapy before they can return to productive lives and engage in normal social and employment relationships. And there are those who, as a result of the abuse, contract a sexually transmitted disease such as HIV/AIDS, hepatitis-C, syphilis, gonorrhea, chlamydia, and others that may permanently affect their life and health. By making a claim to recover compensation from the perpetrator or other parties whose negligence contributed to the assault, the victim is better able to access the services he or she needs to recover—both physically and mentally—to the degree that is possible, and with the right help, to live a full and productive life. If the victim is unable to work for a period of time as a result of the trauma, the recovery award can help to cover the bills and cost of living. It also provides some degree of justice for a person whose quality of life may be permanently damaged.
If the perpetrator of the crime is in prison, unless the criminal is independently wealthy, as in some cases in the news involving celebrities or politicians, there may not be funds available to compensate a victim. But in many cases, a third party shares in the blame for the assault. It may be a premises owner who has been negligent in securing a property, an employer who has not performed background checks or who has tolerated sexual harassment and assault on the job, or a school or church that has put children in contact with an abuser.
Sexual Abuse & Sex Crime Statistics
RAINN, (Rape, Abuse, Incest National Network) is the nation's largest advocacy group for victims of sexual abuse.
These are some statistics they provide concerning sexual abuse in the United States:
44 percent of victims are under age 18; 80 percent are under 30
On average, 293,000 sexual assaults occur annually on victims over the age of 12
Every 107 seconds, another sexual assault occurs in the US
68 percent of sexual assaults are never reported to law enforcement
98 percent of rapists never see the inside of a jail cell
In 80 percent of the cases, the assault is committed by someone the victim knows; in 47 percent of the cases the rapist is a "friend" or acquaintance
These are some additional statistics are provided by the Children's Assessment Center in Houston:
Nearly 70 percent of all reported sexual are on children ages 17 and younger
Adolescents and teens suffer sexual assault more frequently than adults; the US Department of Justice reported in 2000 that the rate in this age group is 2.3 times higher than for adults
The Centers for Disease Control (CDC) reports that one in every four women and one in every six men in the U.S. say they have been sexually abused before the age of 18
Getting the Help You Need Following Sexual Assault or Abuse in Texas
As much as we would like to believe that sexual abuse and assault occur only rarely, this is clearly not the case. These statistics reveal a scourge that is leaving a trail of victims to struggle with putting their lives back together, many with no means of obtaining the help they need. In addition to the victims of adult sexual assault, there are more than 42 million adult survivors of sexual abuse in childhood.
If you, your child, or another family member suffered sexual assault, you have the right to claim compensation from the criminal who committed the assault and/or a third party who created or allowed conditions to exist that exposed you to the perpetrator. Of course, the assault should be reported to the police and prosecuted in criminal court. But you should also contact a sexual abuse injury lawyer who can fight to get you the compensation that can allow you to move forward with your life after suffering the damages caused by this heinous crime.
Request a Free, Confidential Consultation Today
The Austin sexual abuse injury attorneys at Briggle & Polan, PLLC have the experience, skill, legal knowledge, and commitment to justice to successfully guide you through the legal process and help get you the compensation you deserve. Don't wait. Our compassionate and understanding lawyers are here to help. Don't worry about the cost of legal representation; you never pay us a cent until the day you receive your compensation award.
Call (512) 400-3278 or contact us online today to schedule a free consultation; all information you share is confidential.

I very much appreciate all their hard work and will be happy to refer to them should the need come up for friends. - Sandi

I couldn't be happier with the services they provided. - Emily

I felt really taken care of, have and will continue to refer to my friends. - Patrick

They got me the help I? needed within a few days of hiring them. - Karina

Briggle and Polan were phenomenal. - Tiffany
$1.8 Million Delivery Truck Accident

Our client was t-boned by a large package delivery truck that was traveling in excess of 70 mph. He sustained a severe neck injury that required spinal surgery. *Net to client was $759,182.96.

$1.5 Million Work Accident Caused Brain Injury

Our client was thrown off the back of a work truck, which fractured his skull and caused him to suffer a traumatic brain injury. *Net proceeds to the client were $900,052.11.

$1.3 Million Hit By Drunk Driver

Our client was run over by a drunk driver operating a company truck late at night which required multiple surgeries and months of rehabilitation. *Net proceeds to our client were $571,000.00.

$1.3 Million Hit and Run Truck Accident

Our client was rear-ended by a large package delivery truck on I-35, which fled the scene. *Net to client was $461,708.19.

$1 Million Rear-End Collision Resolved

Our client was rear-ended by an insurance adjuster in a commercial vehicle causing severe back and neck injuries. *Net to the client was $346,766.03.

$1 Million Drunk Driver T-Bone Collision

Our client was the passenger in a vehicle that was t-boned by a drunk driver, which resulted in her suffering multiple, life-threatening injuries. *Net to client was $395,912.60.

$450 Thousand DWI Wreck Resolved

Our client was rear-ended by a drunk driver, which injured his back and neck. *Net proceeds to the client were $229,040.12.

$450 Thousand 18 Wheeler Rollover Resolved

Our client was an employee working for a company in Montana when he was injured in a rollover collision with an 18-wheeler. *Net to the client was $214,573.81.

$400 Thousand Company Truck Wreck

Our client was traveling down a residential street when a company truck backed out of a driveway into the side of her vehicle. *Net to client was $110,000.

$400 Thousand Defective Tire Case With Co-Counsel

A man driving a cement truck was injured when his tire blew out and the cement truck rolled over. *Net to the client was $123,916.22.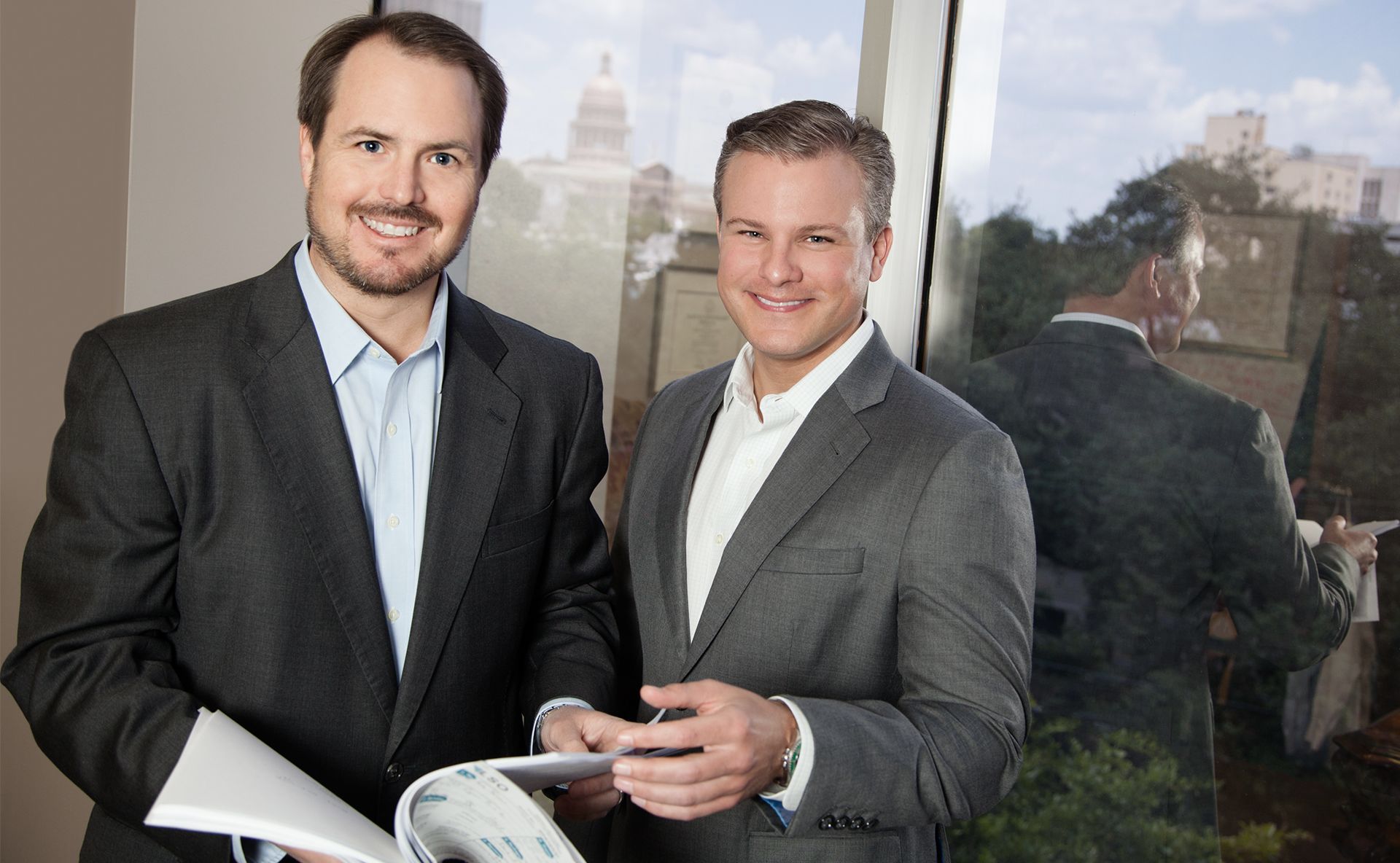 Award-Winning Legal Team Experienced Trial Attorneys That Will Fight For You In Court