Pedestrian Accident Lawyers in Austin
Skilled Legal Representation & a Proven Track Record of Results
If you enjoy walking for its many health benefits or if you must walk to work, shopping, and recreational activities, the odds are increased that you could be hit by a motor vehicle. Pedestrians are, of course, extremely vulnerable when hit by cars weighing several thousand pounds. Pedestrian accidents are often fatal or catastrophic.
Drivers owe a duty of care to others with whom they share the road, and they need to be especially aware of those who are walking. Those unfortunate enough to be injured in an accident while walking should seek the council of a pedestrian accident attorney in Austin to help seek compensation for damages and injuries.
At Briggle & Polan, PLLC, we are extensively experienced in all aspects of personal injury law. Our trial attorneys can prepare a sound case on your behalf, working to achieve your unique legal goals and secure the justice and compensation you are owed. We are dedicated to our clients and can even come to you if your injuries prevent you from coming to our office.
---
Give us a call today at (512) 400-3278 or contact us online for a free, no-obligation consultation. Se habla español.
---
On This Page:
Nationwide & State Pedestrian Crash Statistics: Texas's Poor Pedestrian Safety Record
Nationwide, 4,735 people were killed in pedestrian accidents involving motor vehicles in 2013 and 66,000 pedestrians were injured. National Highway Traffic Safety Administration (NHTSA) data show that from 2003 to 2012, Texas was the 10th most deadly state for walking commuters with close to 4,200 pedestrian fatalities—about 10 percent of all US pedestrian deaths.
Filing Your Pedestrian Accident Claim
A number of considerations will be made by your attorney and the insurance company when evaluating your pedestrian accident claim. These are important to keep in mind while filing to increase the value of your claim:
The level of severity of your injuries
The financial damages you suffered as a result of the accident
Whether you suffered permanent damage from the accident
The extent of your medical treatment
How much evidence you have against the driver
It is important to work with an attorney from the start of your case to the conclusion. Your legal team can ascertain who to file a claim against and guide you through the process.
Driver Negligence Is Often to Blame when Pedestrians Are Injured or Die
Running lights, failing to yield the right-of-way, and running off the road onto a sidewalk or shoulder are negligent acts on the part of a driver that can easily injure or kill a pedestrian. If you've been hit, waste no time reaching out to a reputable Austin pedestrian accident lawyer.
If a driver caused your injury through negligence or error, you have the right to make a claim to be paid money as compensation for your damages, including both those that affect your finances and those that affect your quality of life. But getting the money you deserve often involves a battle with the defendant's insurance company, their adjusters, and their legal team.
Serious & Catastrophic Injuries from Pedestrian Accidents
When you are a pedestrian and a car or truck hits you, there is no protective barrier, no seatbelt or airbag, and nothing at all between you and the road. This means your injuries are likely to be severe or life-threatening. In some cases, pedestrians suffer injuries that are life-ending. Pedestrians are often thrown into the roadway by the impact, sometimes into the path of oncoming vehicles that strike them and add to their injuries. It is little wonder that many pedestrian accident victims succumb to their injuries or are so debilitated that life will never be the same for them again.
These are some of the types of injuries that often occur in pedestrian accidents with motor vehicles:
Paralysis, including paraplegia and tetraplegia (quadriplegia)
Amputations
Nerve damage
Neck and back injuries
Herniated discs
Lacerations, road burns, and scarring
Injuries to the internal organs/internal bleeding
Psychological damage, including depression, anxiety, post-traumatic stress disorder (PTSD), and phobias
Chronic pain
Insurance Companies & Pedestrian Claims: What You Need to Know
Insurance companies can usually be relied on to try to place the blame for the accident on you. You need a powerful legal advocate to fight for your rights or you could end up with little or nothing. Getting a fair settlement generally requires an attorney who understands the tactics insurers use to deny your insurance claim or minimize the amount they pay you. Very few individuals who are injured are aware of the actual value of their claim. An experienced pedestrian accident attorney knows what your case is worth and how to overcome obstructionist tactics the insurance companies so often employ.
Professional Legal Advocacy Makes All the Difference in Pedestrian Cases
If you or a member of your family experienced a serious injury or the loss of a loved one in a pedestrian accident involving a car or truck, you are probably suffering—physically, emotionally, and financially. You need and deserve to be compensated in order to be able to move forward and make the best of the life that you must now deal with.
At Briggle & Polan, PLLC, we know how important it is to you and your family that you receive a compensation award. It is all about justice and having the means to survive with the best possible quality of life in the face of your losses. We are here to protect your legal right to recover that compensation—the full amount you deserve for both your economic damages and your non-economic or quality-of-life damages. We will fight the insurance companies in our efforts to see that you get an amount that is fair and sufficient to pull you through the difficulties you are facing as a result of the accident. In most cases, you won't have to go to court; we have an excellent record of successfully negotiating with insurers. But, if we have to, we are also ready and willing to take your case to a jury. We are seasoned and skilled trial lawyers who know how to appeal to a jury and achieve results.
Request Your Free Consultation Today
Time to file your claim is limited by Texas law, so don't wait. You could lose your right to an award. Call the Austin pedestrian accident attorneys at Briggle & Polan, PLLC today. Your initial consultation is always entirely free and without obligation, and you never pay us anything until you receive a check for your losses.
---
Get in touch with our firm online or by phone at (512) 400-3278.

If you are looking for excellent and honest attorneys, call them. - Paige

It feels good to have a team on your side that knows what they're doing and is willing to help you against big faceless insurance companies that don't want to pay up what they owe. - Matt

I very much appreciate all their hard work and will be happy to refer to them should the need come up for friends. - Sandi

They got me the help I? needed within a few days of hiring them. - Karina

These guys really helped me when no one else would. - Lauren
$1.8 Million Delivery Truck Accident

Our client was t-boned by a large package delivery truck that was traveling in excess of 70 mph. He sustained a severe neck injury that required spinal surgery. *Net to client was $759,182.96.

$350 Thousand Company Truck Collision

Our client was struck by a company truck that ran a red light at a busy intersection. *Net to client was $166,651.36.

$400 Thousand Company Truck Wreck

Our client was traveling down a residential street when a company truck backed out of a driveway into the side of her vehicle. *Net to client was $110,000.

$100 Thousand DWI Wreck Resolved

Our client was struck by a drunk driver in Round Rock, Texas. *Net to client was $51,113.04.

$115 Thousand Distracted Driver Caused Collision

A distracted driver failed to yield the right of way to our client, causing a collision. *Net to client was $25,035.44.

$132 Thousand Distracted Driver

Our client was the passenger in a vehicle struck by a distracted motorist who failed to yield the right of way at an intersection. *Net to client was $33,250.59.

$112.5 Thousand Truck Crash Into Building

A company driver lost control of his vehicle and smashed into a convenience store, injuring our client in the process. *Net to client was $30,259.56.

$82 Thousand T-Bone Collision

Our client had to be airlifted to the hospital as a result of a t-bone collision. *Net proceeds to client were $23,914.57.

$85 Thousand T-Bone Collision Resolved

Our client was t-boned by a distracted driver who ran a stop sign and required surgery for injuries sustained. *Attorney fees and expenses totaled $30,267.51.

$225 Thousand Collision With A Distracted Driver Operating An 18-Wheeler

Our client severely injured her back in the wreck and the driver did not have the required commercial driver's license needed to operate the truck. *Net proceeds to client were $89,737.54.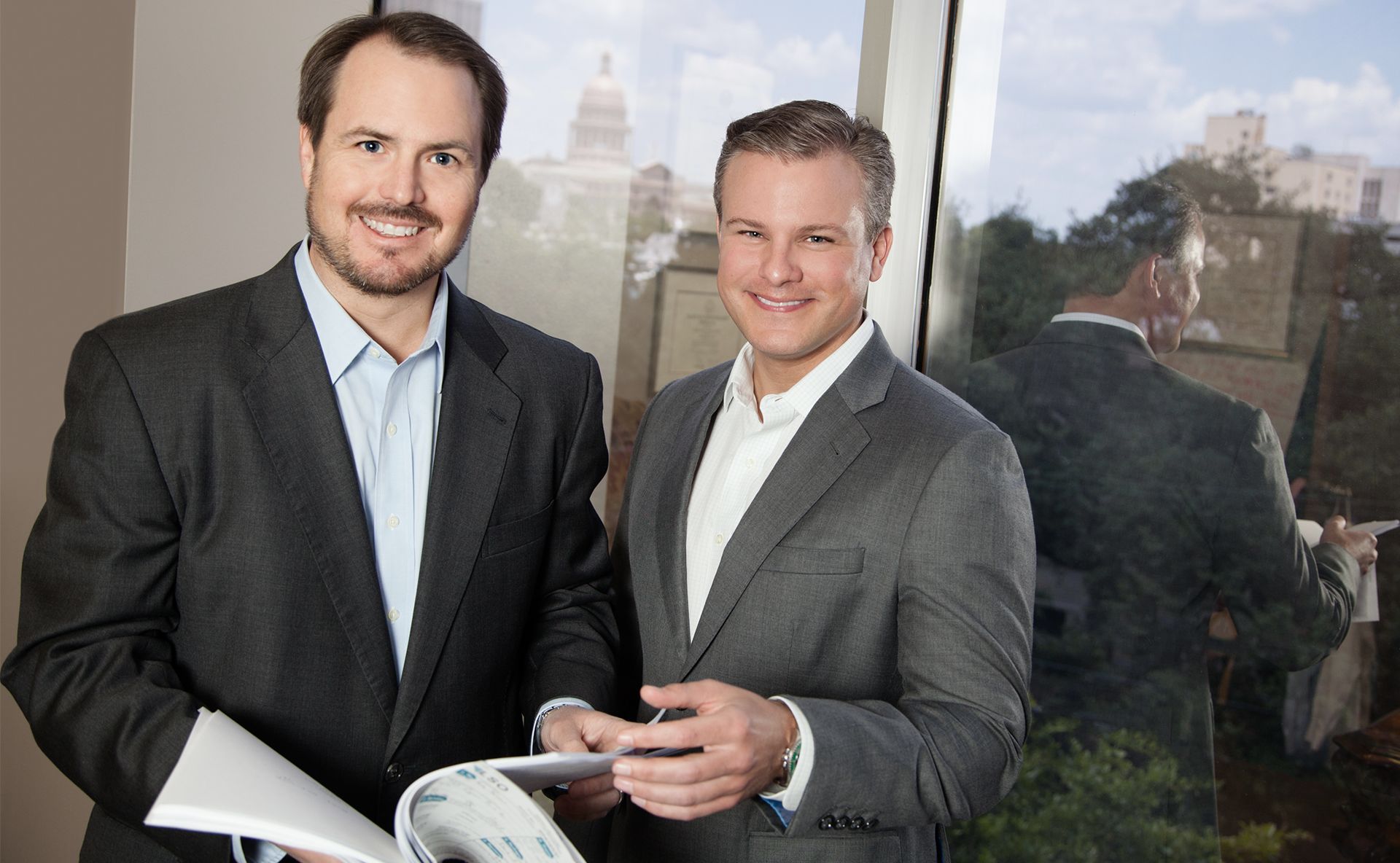 Award-Winning Legal Team Experienced Trial Attorneys That Will Fight For You In Court