Austin Child Injury Lawyers
Tirelessly Seeking Justice for You & Your Family
Parents always walk a fine line between protecting their children and letting them experience the world so that they can learn and grow. When a child does suffer an injury, parents pay the price—both figuratively, in guilt and anxiety, and literally in medical bills, counseling, and so on. Unfortunately, children are very, very prone to injury, simply because they combine boundless curiosity with lack of experience and judgment.
The fact that a child is involved creates unique problems in attempting to recover for the injuries. For one thing, children being children, they tend to take risks that older people do not; there's often a question of whether the child's own recklessness and/or carelessness caused the injuries. For another thing, it's harder to identify all the consequences of the injury to a child. Their bodies, personalities, and intellects are still in the process of developing, and the effects of an injury on that development may not become apparent for some time. For example, will a head injury to a four-year-old preschooler affect that child's mathematical abilities? How can you know until the child reaches the age where those abilities begin to be probed and developed?
At Briggle & Polan, PLLC, we have extensive experience with these types of personal injury claims. Our Austin child injury attorneys understand the nuances that go into determining the true, lifetime cost of the injury, both financial and otherwise. We are compassionate and aggressive trial attorneys; at Briggle & Polan, PLLC, we have won millions for our clients. If your child suffered a daycare injury or another injury due to negligence, we can fight for you and your family.
Contact us online or call (512) 400-3278 to request a free, no-obligation consultation. We are available 24/7; se habla español.
Child Injury Statistics
Injuries to children are so common that treatment for them is the primary medical expense that parents incur for their children.
Child injuries are so common, in fact, that:
The total cost of treating them amounts to more than $11 billion each year
More than 9 million children are treated for unintentional injuries each year (over 12,000 of them die from the injuries)
The causes of injury tend to vary depending on the child's age, but falls are the most common overall (2.8 million visits to the ER annually)
Automobile accidents of all kinds are the next most common cause of child injuries, for older children especially
According to statistics from the CDC, during 2014, 602 children ages 12 and younger were killed in motor vehicle accidents and more than 121,350 children ages 12 and younger were injured
Bites and stings from animals and insects also account for a significant number of child injuries, as do burns and being struck by some object
The kinds of injuries that most often result in child death are automobile accidents, pedestrian accidents, and bike accidents.
Injuries to Children Are Often More Harmful
Children, by definition, are not yet fully developed. That fact makes certain kinds of injuries to children more damaging than similar injuries would be to an adult. For example, a child who suffers an injury to a growth plate in a bone will not have normal growth development. Children, especially younger ones, have yet to acquire many intellectual skills; a brain injury that hampers that development is likely to be more devastating than a similar injury to an adult who has already developed those skills.
And, by simple virtue of their youth, children have longer to live. They will experience any permanent injury for a longer time and, if the injury causes their death, they will lose more years from their expected life span.
Emotional & Psychological Damage: PTSD
Children who experience a significant injury often display emotional and psychological problems as a result. These may be serious enough to qualify as post-traumatic stress disorder (PTSD) as defined by the psychiatric community. The more severe the trauma, the more likely it is that emotional and psychological problems will occur.
These problems add to the stress on both child and family and, if they continue for the long term, can limit the child's social and intellectual development. In some instances, the emotional and psychological injuries make up a significant portion of the overall damages. But recovery for these injuries can be very tricky, since the symptoms are very difficult to distinguish from other conditions that afflict children of similar age, like attention deficit hyperactivity disorder (ADHD).
Get Help for Your Injured Child
Handling a child injury case requires four things:
Experience with the specific kind of injury (playground fall, bicycle accident, pedestrian-auto accident, etc.); each type presents different problems in gathering evidence and witnesses
Experience with the legal principles that determine the liability of specific people who may be responsible for the injury (daycare attendants, commercial drivers, local governments, etc.)
Experience with computing both present and future damages that are specific to children (the effect of growth plate injuries, the likelihood of PTSD and/or emotional problems, etc.)
Experience with both settling with the defendant and trying the case in court when a fair settlement isn't possible
You Need a Competent Austin Child Injury Lawyer on Your Side
At Briggle & Polan, PLLC, we have extensive legal experience and track record of success in getting compensation for children and parents when someone causes harm to a child. Time is important. Various time limits may apply to your suit and the sooner we begin to investigate the accident, the better the chances of recovering compensation.
Call us today to arrange for a free consultation on how to proceed if your child has been injured through someone else's fault: (512) 400-3278.

If you are looking for excellent and honest attorneys, call them. - Paige

It feels good to have a team on your side that knows what they're doing and is willing to help you against big faceless insurance companies that don't want to pay up what they owe. - Matt

I very much appreciate all their hard work and will be happy to refer to them should the need come up for friends. - Sandi

They got me the help I? needed within a few days of hiring them. - Karina

These guys really helped me when no one else would. - Lauren
$1.8 Million Delivery Truck Accident

Our client was t-boned by a large package delivery truck that was traveling in excess of 70 mph. He sustained a severe neck injury that required spinal surgery. *Net to client was $759,182.96.

$350 Thousand Company Truck Collision

Our client was struck by a company truck that ran a red light at a busy intersection. *Net to client was $166,651.36.

$400 Thousand Company Truck Wreck

Our client was traveling down a residential street when a company truck backed out of a driveway into the side of her vehicle. *Net to client was $110,000.

$100 Thousand DWI Wreck Resolved

Our client was struck by a drunk driver in Round Rock, Texas. *Net to client was $51,113.04.

$115 Thousand Distracted Driver Caused Collision

A distracted driver failed to yield the right of way to our client, causing a collision. *Net to client was $25,035.44.

$132 Thousand Distracted Driver

Our client was the passenger in a vehicle struck by a distracted motorist who failed to yield the right of way at an intersection. *Net to client was $33,250.59.

$112.5 Thousand Truck Crash Into Building

A company driver lost control of his vehicle and smashed into a convenience store, injuring our client in the process. *Net to client was $30,259.56.

$82 Thousand T-Bone Collision

Our client had to be airlifted to the hospital as a result of a t-bone collision. *Net proceeds to client were $23,914.57.

$85 Thousand T-Bone Collision Resolved

Our client was t-boned by a distracted driver who ran a stop sign and required surgery for injuries sustained. *Attorney fees and expenses totaled $30,267.51.

$225 Thousand Collision With A Distracted Driver Operating An 18-Wheeler

Our client severely injured her back in the wreck and the driver did not have the required commercial driver's license needed to operate the truck. *Net proceeds to client were $89,737.54.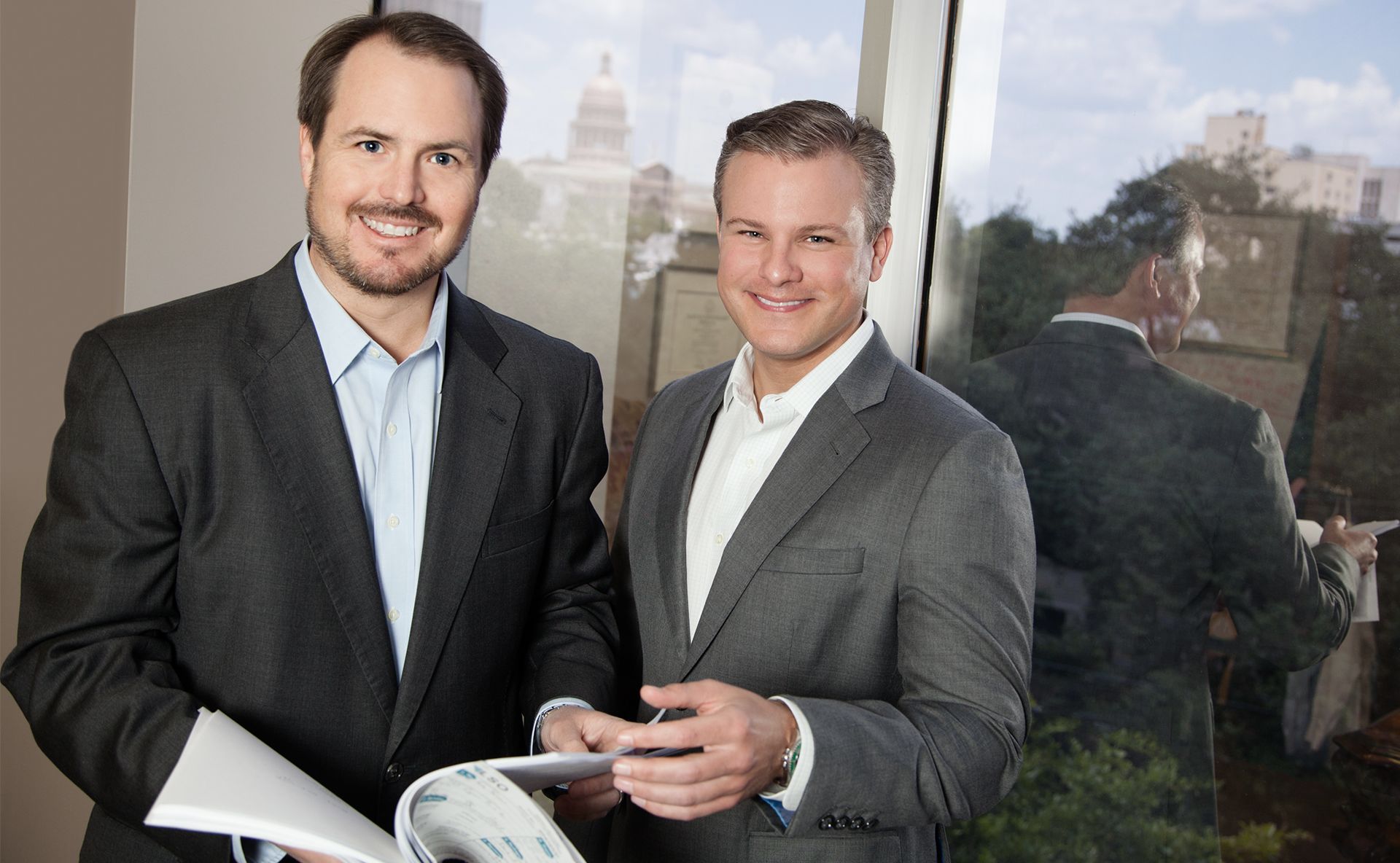 Award-Winning Legal Team Experienced Trial Attorneys That Will Fight For You In Court