Austin Amusement Park Injury Lawyers
Millions of Dollars Recovered for Our Clients
When you go to an amusement park, you expect a fun-filled day of rides, food, and games. For approximately 1,500 people nationwide in 2015, this wasn't the case. They left the grounds with injuries, some minor, some severe; a small few were fatal. The occurrence of these tragic circumstances, according to a study released every year by the International Association of Amusement Parks and Attractions (IAAPA), spiked to its highest rate in seven years in 2015, but hundreds to thousands are injured, on average, every year at amusement parks.
If you or a loved one sustained any type of injury in an amusement park accident due to negligence, the property owner is responsible for your damages under Texas's premises liability laws. This means that you are likely entitled to financial compensation for your damages, such as medical bills, lost wages, and pain and suffering. The Austin amusement park injury attorneys at Briggle & Polan, PLLC are prepared to handle your claim and fight on your behalf for fair compensation. We have recovered millions of dollars on behalf of our clients; find out how we can help you today.
Call our office at (512) 400-3278 or contact us online for a free, no-obligation consultation.
Amusement Park Accident Statistics
Pinpointing the rate of injury at amusement parks is not necessarily an easy task. In fact, the injury rate depends greatly on your point of measurement; there were 4.8 injuries per million attendees and 0.8 injuries per million riders. The accuracy of the reports released by the IAAPA may be slightly affected by amusement park participation; 413 parks were invited to participate in the study, but only 84 provided attendance and rider data. This is still enough to give an accurate estimate of total injuries, as participating parks provided 71 percent of total ridership data throughout the U.S.
It's estimated that, on average, about two to three people die every year at amusement parks. One such accident at a waterpark in Kansas has stirred much conversation about whether theme park rides are safe, whether the employees operating them are competent enough, and whether proper warning is given to riders of potential dangers.
Texas Amusement Park Ride Regulations
The federal Consumer Product Safety Commission (CPSC) handled all amusement park regulations until 1981 when Congress revoked that authority and left it up to the states to decide how they would conduct their inspections and regulate rides. The CPSC does still report on mobile and inflatable rides, such as bounce houses, but state departments handle all fixed-site rides.
In Texas, the Department of Insurance (TDI) is in charge of regulating this. The TDI requires an injury be reported when it necessitates medical treatment administered by a professional. This does not include one-time treatment of minor scrapes, bumps, or bruises. All amusement park ride operators are required to disclose this in a quarterly injury report should one of these occur. All individual rides, and not just the park in general, must have liability insurance as well.
Texas defines two different types of rides:
Class A, which is any ride with a fixed location and designed for use by children 12 years of age and younger. Class A must have not less than $100,000 bodily injury and $50,000 property damage per occurrence with a $300,000 annual aggregate or $150,000 per occurrence single limit with a $300,000 annual aggregate.
Class B is any other type. Class B requires $1,000,000 bodily injury and $500,000 property damage per occurrence or $1,500,000 per occurrence combined single limit.
Common Causes of Amusement Park Injuries
Most injuries are nothing worse than a bad cut, but a few can be severe enough to require weeks or even multiple months' worth of recovery.
The common reasons for an injury are:
Mechanical failure – The lap bar on a roller coaster could malfunction or the harness could come undone. This failure could be a result of a manufacturing error or the park not maintaining the ride adequately.
Improper operation – A ride attendant could incorrectly latch a seatbelt or stop it too suddenly.
Passenger misuse – Many times, a park will do everything it should, such as provide warnings about the ride and ensure all safety precautions are followed. But if a rider stands up or unlatches their own harness, the park likely won't be responsible.
Inherent nature of the ride – Some park goers just shouldn't ride a few of the attractions. Whether it's high speed, twists and turns, or flashing lights, the ride itself can be unsafe for a lot of people. Seizures, concussions, and whiplash have been known to happen, even if the rider and operator make no mistakes.
Head and neck injuries are by far the most common types at an amusement park, as well as broken bones, torn ligaments, and even drowning deaths. Water park injuries can happen, particularly in wave pools and lazy rivers. Theme parks have an obligation to their customers to provide a safe and secure environment on all of their rides, as well as enforce any height or weight restrictions a particular ride might have. The assumption of risk and disclaimers on the back of a ticket only cover so much.
Call Briggle & Polan for a Free Consultation
If you suffered severe injuries or lost a loved one on a theme park ride or in another type of amusement park accident, our firm is prepared to help you understand your legal options and fight for a fair recovery. Our Austin amusement park injury attorneys have handled nearly 200 personal injury cases; we understand the process and we know what it takes to win. As aggressive trial lawyers, we are committed to providing you with the personalized legal strategies and tireless advocacy you and your family deserve.
Contact us online or by phone at (512) 400-3278 for a free consultation today. We can come to you; se habla español.

If you are looking for excellent and honest attorneys, call them. - Paige

It feels good to have a team on your side that knows what they're doing and is willing to help you against big faceless insurance companies that don't want to pay up what they owe. - Matt

I very much appreciate all their hard work and will be happy to refer to them should the need come up for friends. - Sandi

They got me the help I? needed within a few days of hiring them. - Karina

These guys really helped me when no one else would. - Lauren
$1.8 Million Delivery Truck Accident

Our client was t-boned by a large package delivery truck that was traveling in excess of 70 mph. He sustained a severe neck injury that required spinal surgery. *Net to client was $759,182.96.

$350 Thousand Company Truck Collision

Our client was struck by a company truck that ran a red light at a busy intersection. *Net to client was $166,651.36.

$400 Thousand Company Truck Wreck

Our client was traveling down a residential street when a company truck backed out of a driveway into the side of her vehicle. *Net to client was $110,000.

$100 Thousand DWI Wreck Resolved

Our client was struck by a drunk driver in Round Rock, Texas. *Net to client was $51,113.04.

$115 Thousand Distracted Driver Caused Collision

A distracted driver failed to yield the right of way to our client, causing a collision. *Net to client was $25,035.44.

$132 Thousand Distracted Driver

Our client was the passenger in a vehicle struck by a distracted motorist who failed to yield the right of way at an intersection. *Net to client was $33,250.59.

$112.5 Thousand Truck Crash Into Building

A company driver lost control of his vehicle and smashed into a convenience store, injuring our client in the process. *Net to client was $30,259.56.

$82 Thousand T-Bone Collision

Our client had to be airlifted to the hospital as a result of a t-bone collision. *Net proceeds to client were $23,914.57.

$85 Thousand T-Bone Collision Resolved

Our client was t-boned by a distracted driver who ran a stop sign and required surgery for injuries sustained. *Attorney fees and expenses totaled $30,267.51.

$225 Thousand Collision With A Distracted Driver Operating An 18-Wheeler

Our client severely injured her back in the wreck and the driver did not have the required commercial driver's license needed to operate the truck. *Net proceeds to client were $89,737.54.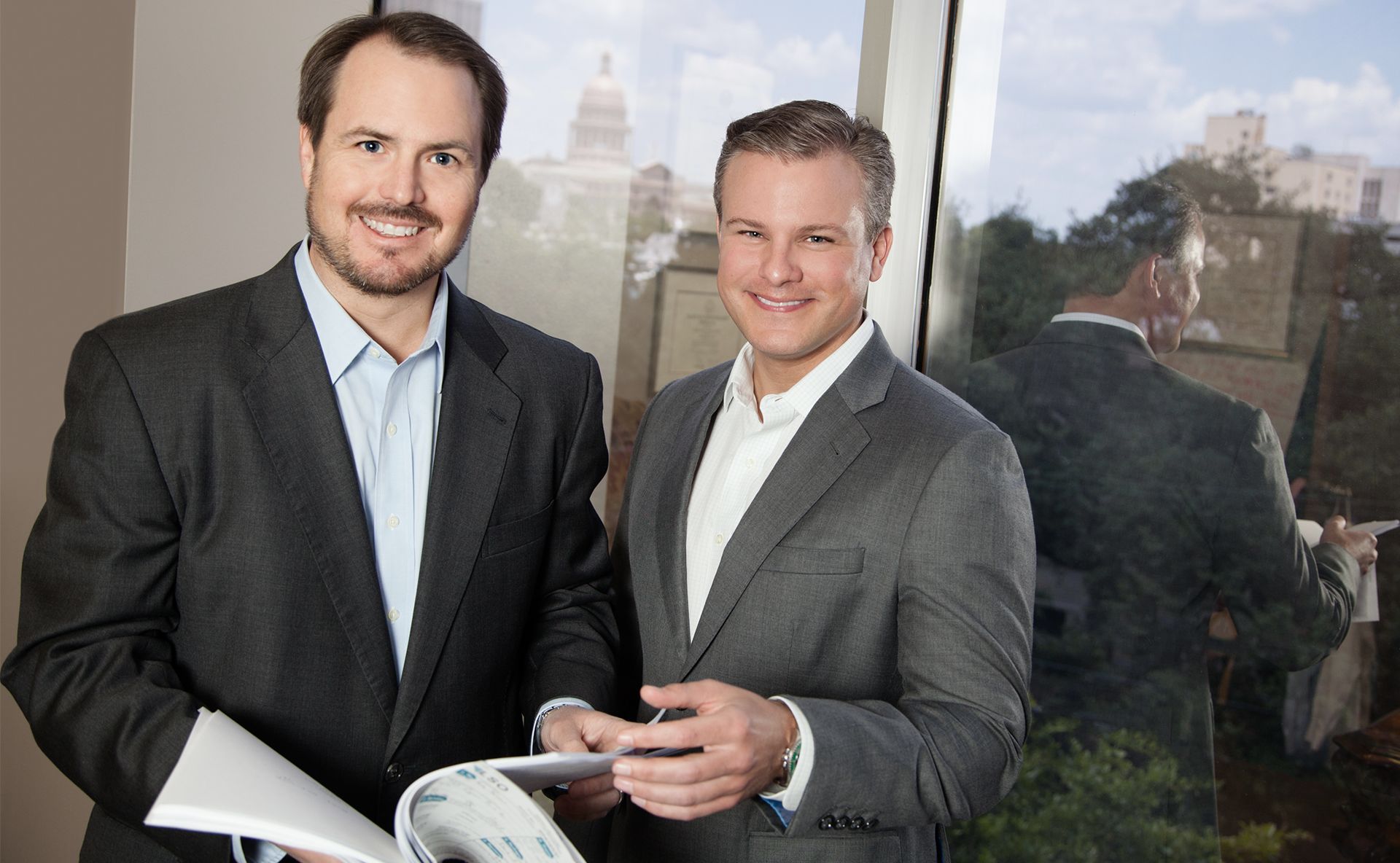 Award-Winning Legal Team Experienced Trial Attorneys That Will Fight For You In Court