Austin Oilfield Accident Attorneys
Trust Our Team of Trial Lawyers to Fight for You
According to the Bureau of Labor, approximately one in every 100 workers in the oil and gas industry will suffer an on-the-job injury this year. The oil and gas industry is one of the most dangerous in the country, and Texas is one of the leading states in this industry. Oilfield accidents and fatality statistics have risen since the start of fracking and onshore drilling, partly due to government safety standard negligence.
If you or a loved one suffered a catastrophic injury on the job in the oil industry, trust Briggle & Polan, PLLC with your case. Our Austin oilfield accident attorneys are real trial lawyers; we have successfully secured millions of dollars on behalf of injured Texans and we are prepared to fight for you. While we strive for fair settlements that save our clients the time and hassle of trial, we are not afraid to litigate your case in the courtroom if necessary.
Give us a call at (512) 400-3278 or contact us online today if you or your loved one was severely injured in an oilfield accident.
Common Texas Oilfield Accident Injuries
The oil and gas industry deals with heavy equipment, toxic substances, and hazardous workplace environments. The Occupational Safety and Health Administration (OSHA) has regulations in place to help ensure worker safety around these conditions. Unfortunately, employers do not always follow these regulations, leading to preventable workplace accidents. Oilfield and oil rig accidents can be devastating and are often fatal or leave the worker disabled and unable to return to work.
OSHA identifies certain hazards that pose explicit risks for oil and gas workers:
Motor vehicle crashes, typically involving oil transport vehicles
Contact with other objects and falling debris
Fires or explosions in tanks or wells
Exposure to harmful toxins, chemicals, or fumes
Falls, slips, and trips, especially on rigs or decks
Improper safety equipment and guard rails
Motor vehicle crashes cause many oilfield accident deaths, where workers operate defective vehicles or fail to pay attention to where they are going. Working with heavy equipment for drilling and managing wells poses health threats, such as crushing injuries, amputations, and traumatic brain injuries (TBIs). Toxic materials and fumes can poison workers, and shifting weather conditions can put workers at risk. No matter what type of injury you or your loved one sustained, we can help. If someone else was responsible for the accident and/or your injuries, you may be entitled to financial compensation for your medical bills, lost wages, pain and suffering, emotional damages, and other losses.
Who Is Responsible for Oilfield Injuries?
Assigning fault for your oilfield accident injury depends on the circumstances of your case. First, identify the probable cause of your accident. Was the driver of an accident vehicle drunk? Did a faulty rig collapse? Did an improperly trained employee drop debris from above? Identifying the cause of your accident tells you who the defendant will be—a coworker, employer, manufacturer, or a combination of several negligent parties.
Due to the laws of strict liability, a co-worker's negligence will typically be the responsibility of the employer if the employee was acting within his or her job duties at the time of the incident. If the coworker was an independent contractor, you can sue the individual but probably not the entire company. If your employer was responsible, as may be the case with an unsafe premises or improperly trained employee, your attorney can help you take the company to court. Defective equipment or parts may place liability with the manufacturer.
Filing a personal injury claim instead of a workers' compensation claim for oilfield accident injuries can help ensure you receive the highest settlement possible. A personal injury claim holds the negligent party responsible and provides you with disability benefits (if your injury prevents you from returning to work).
Let Our Experienced Oilfield Accident Attorneys Help You Recover
Do not let someone else's negligence go without consequence. Oil rig accidents often result in catastrophic or fatal injuries. The Austin oilfield accident lawyers at Briggle & Polan, PLLC can gather evidence surrounding your case and identify who was responsible for the accident. Our team understands OSHA regulations in the oil and gas industry, and we know the proper safety precautions your employer should be taking to prevent accidents.
If negligence was the cause of your oilfield accident injury, contact Briggle & Polan, PLLC today for comprehensive and compassionate representation.
Call us at (512) 400-3278 or submit an online contact form. We are available 24/7 and can travel to meet you if you are unable to come to our office. Se habla español.

I very much appreciate all their hard work and will be happy to refer to them should the need come up for friends. - Sandi

I couldn't be happier with the services they provided. - Emily

I felt really taken care of, have and will continue to refer to my friends. - Patrick

They got me the help I? needed within a few days of hiring them. - Karina

Briggle and Polan were phenomenal. - Tiffany
$1.8 Million Delivery Truck Accident

Our client was t-boned by a large package delivery truck that was traveling in excess of 70 mph. He sustained a severe neck injury that required spinal surgery. *Net to client was $759,182.96.

$1.5 Million Work Accident Caused Brain Injury

Our client was thrown off the back of a work truck, which fractured his skull and caused him to suffer a traumatic brain injury. *Net proceeds to the client were $900,052.11.

$1.3 Million Hit By Drunk Driver

Our client was run over by a drunk driver operating a company truck late at night which required multiple surgeries and months of rehabilitation. *Net proceeds to our client were $571,000.00.

$1.3 Million Hit and Run Truck Accident

Our client was rear-ended by a large package delivery truck on I-35, which fled the scene. *Net to client was $461,708.19.

$1 Million Rear-End Collision Resolved

Our client was rear-ended by an insurance adjuster in a commercial vehicle causing severe back and neck injuries. *Net to the client was $346,766.03.

$1 Million Drunk Driver T-Bone Collision

Our client was the passenger in a vehicle that was t-boned by a drunk driver, which resulted in her suffering multiple, life-threatening injuries. *Net to client was $395,912.60.

$450 Thousand DWI Wreck Resolved

Our client was rear-ended by a drunk driver, which injured his back and neck. *Net proceeds to the client were $229,040.12.

$450 Thousand 18 Wheeler Rollover Resolved

Our client was an employee working for a company in Montana when he was injured in a rollover collision with an 18-wheeler. *Net to the client was $214,573.81.

$400 Thousand Company Truck Wreck

Our client was traveling down a residential street when a company truck backed out of a driveway into the side of her vehicle. *Net to client was $110,000.

$400 Thousand Defective Tire Case With Co-Counsel

A man driving a cement truck was injured when his tire blew out and the cement truck rolled over. *Net to the client was $123,916.22.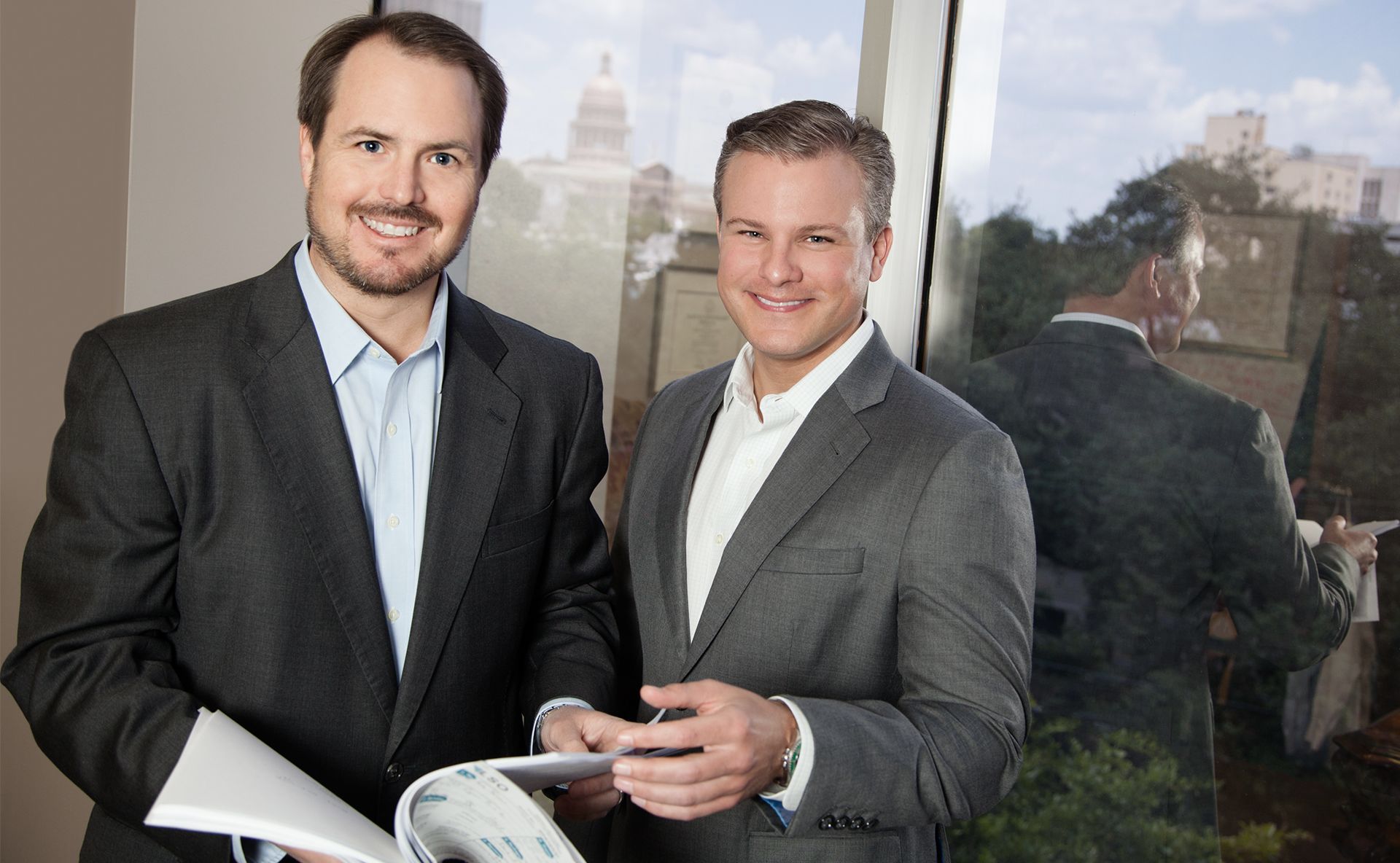 Award-Winning Legal Team Experienced Trial Attorneys That Will Fight For You In Court