Austin Construction Accident Attorneys
Millions Recovered for Our Clients
Construction work builds and repairs our country's infrastructure and provides a living for many Americans. It currently provides jobs for approximately 6,700,000 workers and is an essential segment of our economy. Construction comprises residential and commercial building projects, as well as highway and bridge construction and other large civil engineering projects. Workers include laborers, supervisors, and specialized tradespeople.
Construction workers use heavy machinery and sharp tools and are often working high up from the ground on scaffolding or ladders, or they may work in trenches below the ground. Road construction crews are often working in areas where they are exposed to the dangers of highway traffic in addition to other hazards inherent in the construction trade.
Construction work causes approximately one in every five workplace fatalities, placing it high on the list of the most dangerous occupations. Because it is a type of work that comes with inherent dangers, it is extremely important that contractors and others who employ workers in the construction field be particularly attentive to the need to establish and enforce strict safety procedures, ensuring that everyone on the site understands and complies with them. It is the responsibility of every employer on the site to safeguard the workers and prevent accidents. No one should have to fear going to work to earn a living, and no one should have to sacrifice their life or health to their job.
If you are a worker who has been injured on the job, you will generally be eligible to receive workers' compensation benefits but, because these are somewhat limited and don't reflect your pain, suffering, and other non-economic damages, you should seek out advice as soon as possible from an experienced construction accident attorney. At Briggle & Polan, PLLC, we have the trial experience to aggressively advocate for you and the full, fair recovery you are owed.
Contact us online or call (512) 400-3278 for a free, confidential consultation with one of our Austin construction accident attorneys.
Construction Fatalities & Injuries: Some Statistics
Fatal injuries among construction trades workers increased 3 percent in 2014 from the previous year to 611 deaths. This was the highest death toll in the industry since 2009.
In Texas, fatal construction injuries declined 9 percent from 116 incidents in 2013 to 105 in 2014.
In 2014, 74,460 construction workers suffered non-fatal accidents nationwide that caused them to lose time at work.
Among the injured, more than 20,000 were engaged in road construction.
OSHA is the federal agency that is charged with overseeing workplace safety and conducting investigations of job sites. However, OSHA has only around 2,000 inspectors to cover roughly 8 million worksites. Because of OSHA's limited resources, many sites are never inspected and others rarely. By working with an attorney to force negligent construction companies and property owners to compensate their injured victims, you can do your part to make construction work safer by demanding accountability while obtaining the financial means to get your life back on track after a serious construction accident.
Frequent Causes of Construction Accidents: The "Fatal Four"
OSHA's analysis of data on construction accidents reveals that four categories of accidents are responsible for 58.1 percent of the fatalities. Preventing just these four types of accident would make an enormous difference in the numbers and save more than 500 lives.
They are:
Falls
Struck-by accidents, in which a worker is hit by a falling or moving object
Electrocutions
Caught-between accidents, in which the worker is crushed between or beneath moving equipment, machinery parts or objects
Most of these workplace accidents are preventable with proper training of workers in the safe use of machinery, providing safety guards and other protective devices, regular inspection and maintenance of equipment and electrical cords, and requiring harnesses and other safety gear, in addition to creating an environment of vigilance and concern among all workers on the site.
Common Construction Accident Injuries
Construction injuries can be serious and life-altering, causing financial and emotional hardship for the injured worker and his or her family.
Some examples of the severe injuries that often occur at construction sites include:
Traumatic Brain Injuries (TBI)
Spinal cord damage with paralysis
Serious fractures, including open fractures, comminuted fractures, and skull fractures
Internal organ damage and internal bleeding
Facial injuries and scarring
Loss of limbs, fingers, and toes
Burn injuries (from electrocution, explosions, or fires)
Steps to Take When You've Been Injured on a Construction Site
Following a job site accident, you will need to take certain steps to protect your rights:
First and foremost, see a doctor immediately after being injured.
Report the injury to your immediate supervisor and keep a copy of the report with signatures.
Write down names and contact information of any possible witnesses to the incident.
If possible, take photographs of the area where the accident took place and the equipment or condition that caused your injury.
Do not admit fault or apologize.
Call Briggle & Polan, PLLC to schedule an interview with a seasoned construction accident lawyer in Austin.
Do not sign anything—releases, medical authorizations, waivers, or anything at all—unless specifically instructed to do so by your lawyer.
Should You File a Third-Party Claim?
When you meet with us at Briggle & Polan, PLLC, we will review your workers' compensation claim forms and make sure everything has been completed properly to avoid errors that could result in a denial or delay of benefits. We will also examine the details of your accident with a view to identifying possible third-party defendants. You are entitled to workers' compensation for any job-related injury, regardless of who was at fault. The trade-off is that you are not allowed to sue your employer, even if the accident was caused by company negligence. While workers' comp benefits cover medical care, lost earnings, and rehabilitation, they do not compensate you for your pain, suffering, and diminished quality of life.
But in many cases, some other party can be found to have either caused or contributed to the accident. For example:
A general contractor or sub-contractor
The owner of the property
A company hired to maintain or repair equipment used at a site
The manufacturer of the defective product, such as a tool or piece of large construction equipment, when a malfunction caused the accident
An architect or engineer overseeing the project
A scaffolding provider that failed to install the scaffolding properly
By identifying possible third-party defendants, we can often increase the amount of your settlement or verdict so that it reflects all of your economic and non-economic or quality-of-life damages.
Recoverable Damages
In a legal action against third-party defendants, as with any other personal injury case, you are entitled to recover both economic and non-economic, or "general damages."
Economic damages include those that can be demonstrated by producing bills, receipts, and payroll records:
Medical treatment costs inkling hospitalization, doctors, prescriptions, medical devices, etc.
Lost earnings and benefits, both current and future
Rehabilitative treatment and therapy
Cost of in-home care and services for tasks you can no longer perform
Non-economic damages affect your quality of life but are hard to quantify in dollars:
Disability
Disfigurement
Disability
Loss of livelihood
Loss of consortium
Loss of enjoyment of life
Past and future pain and suffering
Mental anguish
In the case of a wrongful death in your family, we will appoint a personal representative through the probate court and pursue the damages you are entitled to under Texas's Wrongful Death Statute.
Contact Us Today for a Free Consultation
Our award-winning Austin construction accident attorneys work tirelessly in their efforts to get you every penny you deserve. We have a history of substantial monetary recoveries for our injured clients—at Briggle & Polan, PLLC, we have secured millions for our clients. We believe that justice matters, and we are here to be the aggressive advocate you need, both in and out of the courtroom.
Call the experienced trial attorneys at Briggle & Polan today at (512) 400-3278 or contact us online for a free consultation.

I very much appreciate all their hard work and will be happy to refer to them should the need come up for friends. - Sandi

I couldn't be happier with the services they provided. - Emily

I felt really taken care of, have and will continue to refer to my friends. - Patrick

They got me the help I? needed within a few days of hiring them. - Karina

Briggle and Polan were phenomenal. - Tiffany
$1.8 Million Delivery Truck Accident

Our client was t-boned by a large package delivery truck that was traveling in excess of 70 mph. He sustained a severe neck injury that required spinal surgery. *Net to client was $759,182.96.

$1.5 Million Work Accident Caused Brain Injury

Our client was thrown off the back of a work truck, which fractured his skull and caused him to suffer a traumatic brain injury. *Net proceeds to the client were $900,052.11.

$1.3 Million Hit By Drunk Driver

Our client was run over by a drunk driver operating a company truck late at night which required multiple surgeries and months of rehabilitation. *Net proceeds to our client were $571,000.00.

$1.3 Million Hit and Run Truck Accident

Our client was rear-ended by a large package delivery truck on I-35, which fled the scene. *Net to client was $461,708.19.

$1 Million Rear-End Collision Resolved

Our client was rear-ended by an insurance adjuster in a commercial vehicle causing severe back and neck injuries. *Net to the client was $346,766.03.

$1 Million Drunk Driver T-Bone Collision

Our client was the passenger in a vehicle that was t-boned by a drunk driver, which resulted in her suffering multiple, life-threatening injuries. *Net to client was $395,912.60.

$450 Thousand DWI Wreck Resolved

Our client was rear-ended by a drunk driver, which injured his back and neck. *Net proceeds to the client were $229,040.12.

$450 Thousand 18 Wheeler Rollover Resolved

Our client was an employee working for a company in Montana when he was injured in a rollover collision with an 18-wheeler. *Net to the client was $214,573.81.

$400 Thousand Company Truck Wreck

Our client was traveling down a residential street when a company truck backed out of a driveway into the side of her vehicle. *Net to client was $110,000.

$400 Thousand Defective Tire Case With Co-Counsel

A man driving a cement truck was injured when his tire blew out and the cement truck rolled over. *Net to the client was $123,916.22.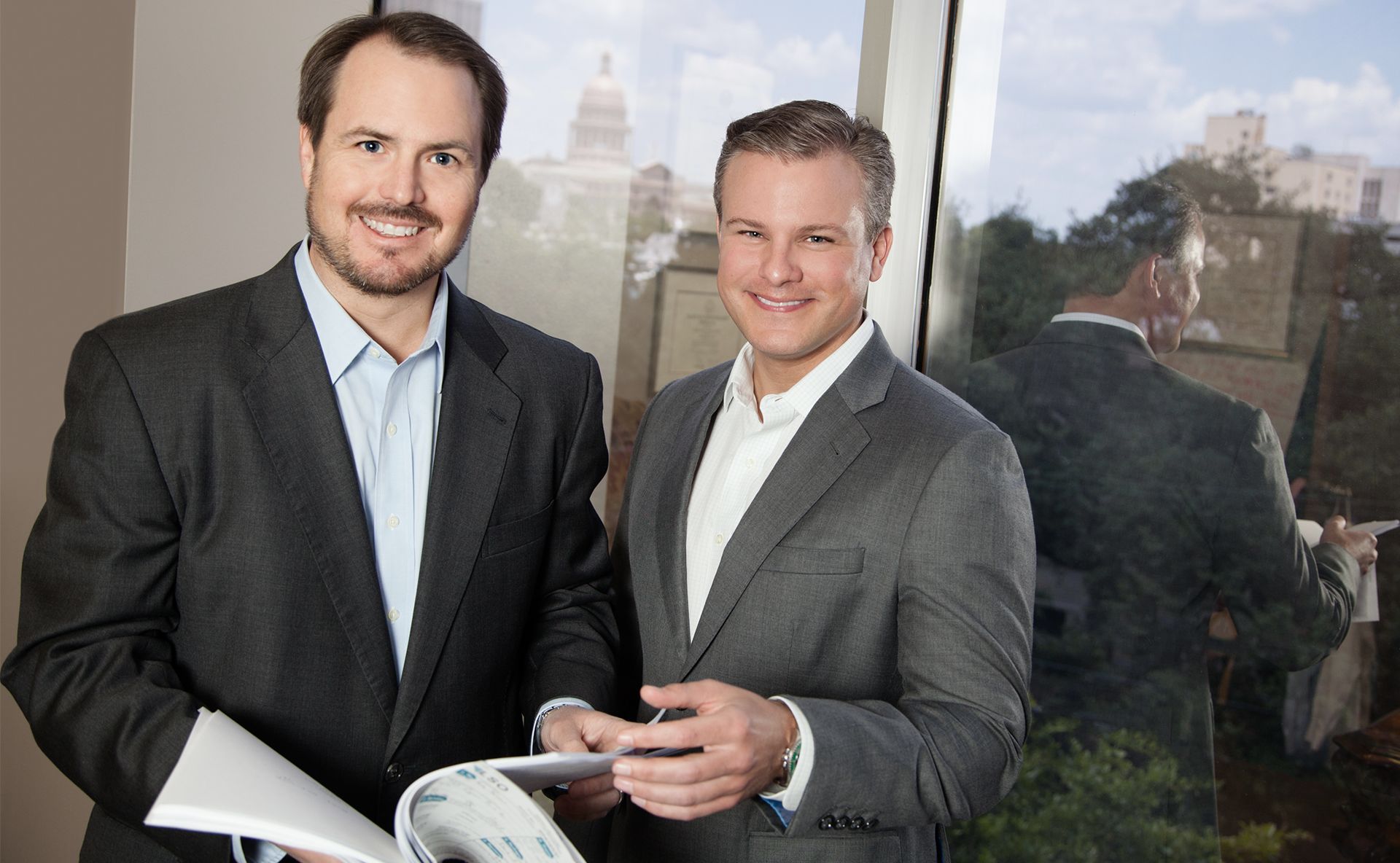 Award-Winning Legal Team Experienced Trial Attorneys That Will Fight For You In Court