Texas Power Outage Claim Attorneys
Suing Energy Companies That Caused Widespread Outages
Winter Storm Uri devastated most of Texas in the winter of 2021, bringing biting cold across the state. To make matters worse, power and energy companies in Texas failed to heed meteorological warnings of the impending storm and did nothing to prepare their systems for the rise in energy demand from Texans relying on it to fight the cold. As a result, catastrophic power failures spread throughout Texas, plunging millions into darkness and frigid conditions for days and days. There are even investigations into whether or not the power companies willingly limited or shut off their power grids to save profits.
At Briggle & Polan, PLLC, we are proud to stand up for the people in our communities by providing excellent and compassionate legal services. Our Texas power outage claim lawyers are currently hearing from people across the state who, due to the power outages, were hurt, experienced property damage, or lost significant business and profits. If this happened to you, then let us know, and we can see if there is a power company that can help financially accountable.
Call (512) 400-3278 or contact us online now. The more clients we hear from, the stronger we can build each case.
Injuries Caused by Texas Power Outages
The most dramatic cases caused by the Texas winter storm power outages are those involving physical injuries and illnesses. When the power goes out in a medical setting, it can put patients in severe danger depending on their symptoms and the medical equipment they rely on to stay healthy. To date, more than 100 deaths have been linked to the frigid conditions caused by the Texas winter power outages, many of which are believed to involve patients in medical settings. An unknown number of others are assumed to have been injured or endured worsened health conditions.
Medical settings affected by the days' long power outages include:
Hospitals
Clinics
Urgent care facilities
In-home care setups
Were you or a family member in a medical setting when the power outages hit? Did a preexisting condition worsen or did a new health condition begin? If you answered yes to these questions, then you might have a strong power outage lawsuit to file against the power company that failed to maintain its grid during the disastrous storm when people needed help more than ever.
Property Damage Caused by Texas Blackouts
Countless Texans are now dealing with burst pipes in their homes and commercial properties after the harsh winter storm rolled over the state. As temperatures plummet, water in pipes will freeze. Ice expands as it forms, so internal pressure in the pipes increases as the water freezes, up until the point that the pipe cracks or splits. Once the temperatures start to rise again, the ice melts, and the property owner will likely be shocked by all the new leaks in the walls, ceilings, and floors of their home or business.
Even with homeowners' insurance, you could have little to no coverage for widespread water damage caused by frozen and burst pipes. To pay for repairs without breaking your bank account, your best option might be to sue the power company that allowed your home to get so cold and for so long in the first place.
Lost Business During the Power Outages
Our Texas power outage claim attorneys are also hearing from business owners who were devastated by the preventable power outages. The ongoing coronavirus pandemic has been devastating enough to businesses of all sizes. Piling days and weeks of lost business because there was no available electricity or heat is simply unacceptable.
We would like to help you if you are a business owner who runs a:
Retail store
Grocery store
Gas station
Convenience store
Commercial office
Manufacturing company
Hotel or hospitality business
And more
We ask that you start by collecting and compiling detailed records of your business's income and profits during the power outages. The most convincing evidence in your case could be those records, which show that you were forced to close your doors and accept massive losses while waiting for the power to come back online. During a free initial consultation, we can take a look at those records and see if there is solid groundwork to begin your claim or lawsuit.
Briggle & Polan, PLLC is ready to fight for you, your family, and your business. Call (512) 400-3278 to learn more.

I very much appreciate all their hard work and will be happy to refer to them should the need come up for friends. - Sandi

I couldn't be happier with the services they provided. - Emily

I felt really taken care of, have and will continue to refer to my friends. - Patrick

They got me the help I? needed within a few days of hiring them. - Karina

Briggle and Polan were phenomenal. - Tiffany
$1.8 Million Delivery Truck Accident

Our client was t-boned by a large package delivery truck that was traveling in excess of 70 mph. He sustained a severe neck injury that required spinal surgery. *Net to client was $759,182.96.

$1.5 Million Work Accident Caused Brain Injury

Our client was thrown off the back of a work truck, which fractured his skull and caused him to suffer a traumatic brain injury. *Net proceeds to the client were $900,052.11.

$1.3 Million Hit By Drunk Driver

Our client was run over by a drunk driver operating a company truck late at night which required multiple surgeries and months of rehabilitation. *Net proceeds to our client were $571,000.00.

$1.3 Million Hit and Run Truck Accident

Our client was rear-ended by a large package delivery truck on I-35, which fled the scene. *Net to client was $461,708.19.

$1 Million Rear-End Collision Resolved

Our client was rear-ended by an insurance adjuster in a commercial vehicle causing severe back and neck injuries. *Net to the client was $346,766.03.

$1 Million Drunk Driver T-Bone Collision

Our client was the passenger in a vehicle that was t-boned by a drunk driver, which resulted in her suffering multiple, life-threatening injuries. *Net to client was $395,912.60.

$450 Thousand DWI Wreck Resolved

Our client was rear-ended by a drunk driver, which injured his back and neck. *Net proceeds to the client were $229,040.12.

$450 Thousand 18 Wheeler Rollover Resolved

Our client was an employee working for a company in Montana when he was injured in a rollover collision with an 18-wheeler. *Net to the client was $214,573.81.

$400 Thousand Company Truck Wreck

Our client was traveling down a residential street when a company truck backed out of a driveway into the side of her vehicle. *Net to client was $110,000.

$400 Thousand Defective Tire Case With Co-Counsel

A man driving a cement truck was injured when his tire blew out and the cement truck rolled over. *Net to the client was $123,916.22.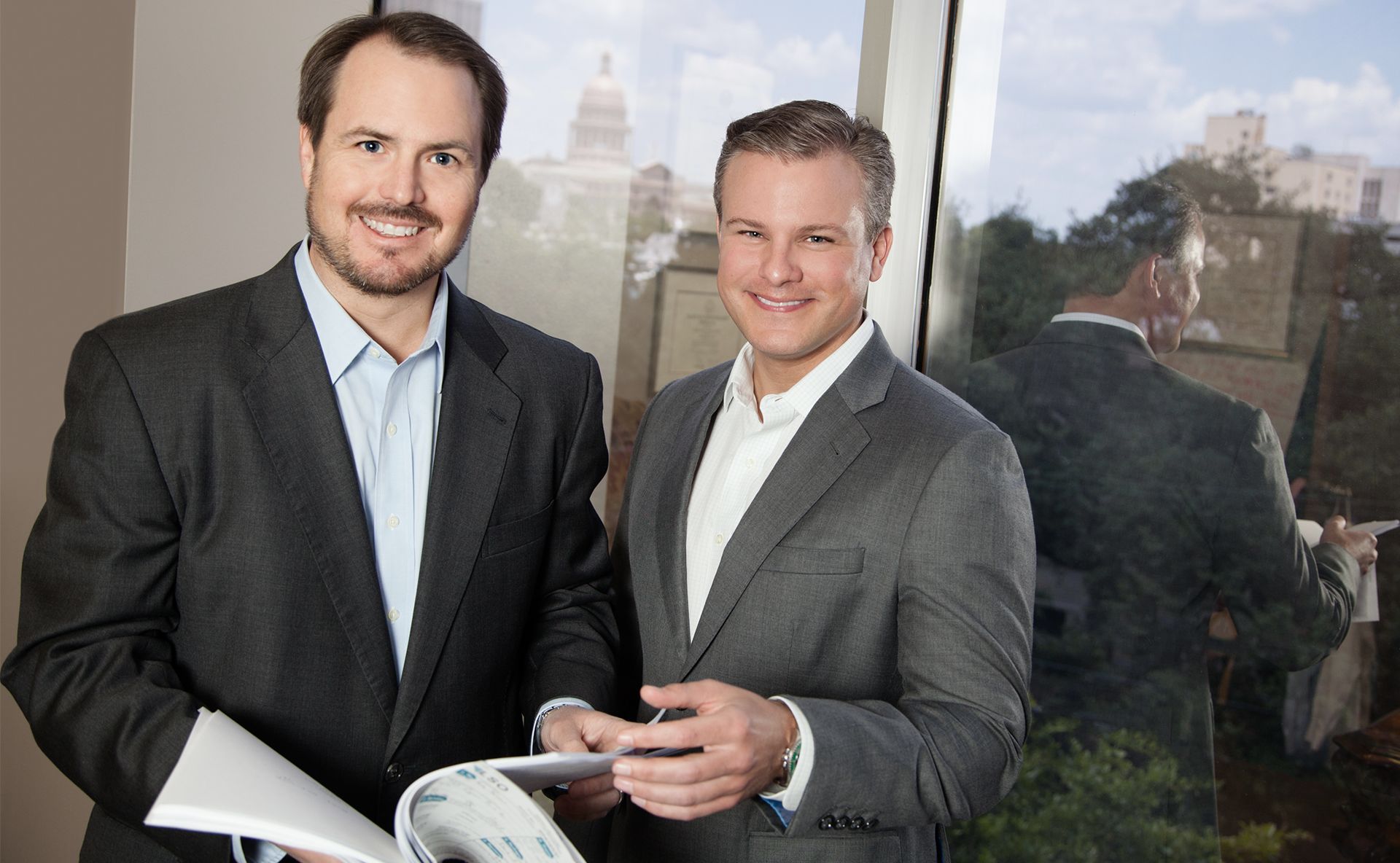 Award-Winning Legal Team Experienced Trial Attorneys That Will Fight For You In Court