Austin Bus Accident Attorneys
We Have Recovered Millions for Our Clients
Riding the bus in Texas is not only less expensive than maintaining and driving a car, but it is also a great way to reduce the negative impact of your personal carbon footprint on the environment. Metro buses, school buses, and motor coaches are on the road every day, transporting people to work, school, visits, and leisure activities. Using public transportation is a socially responsible means of getting around but, unfortunately, it also carries a fair share of risk.
While bus accidents are relatively rare, they can—and do—still occur, often with catastrophic results. Bus passengers rarely have the same safety measures, such as seatbelts and airbags, as motorists in passenger vehicles. Additionally, other drivers, bicyclists, and pedestrians who are hit by buses often suffer extensive bodily injury or death as a result.
Pursuing compensation in these types of claims can be very complex. There are often various factors involved, including multiple liable parties, negligent third parties, defective equipment, and more. It is important that you speak to an experienced Austin bus accident attorney for help with your claim.
Injured in a bus accident? Call Briggle & Polan, PLLC at (512) 400-3278 or contact us online for a free, no-obligation consultation.
Who Is at Risk?
When riding on a bus, you are typically not driving yourself, and therefore must surrender some control to the bus driver and trust that he or she is driving safely, is focused on the road, is sober, and has been properly trained to operate a large vehicle. Not only do bus passengers possess a certain degree of risk, but pedestrians, bicycle riders, and drivers and passengers in other cars on the bus route may be injured or killed if involved in an accident with a bus. A bus is a large, heavy vehicle, capable of doing serious damage to the human body in a crash, including death. When a busy municipality like Austin operates buses, they are responsible for the safety of the city's riders and others with whom the bus shares the road, as are the public schools and private corporate owners of motor coaches, like Greyhound and Trailways, which operate across state lines.
Who Is Responsible for Your Bus Accident Injuries?
Bus drivers require special training and licensing, and they owe a high level of responsibility to the public to drive in a safe manner. When this duty of care is breached and people are injured, the owner or operator of the bus, or those responsible for its maintenance, may be held liable for the victims' damages. If the bus itself or one of its parts is defective and the auto defect is the cause of an injury accident, the manufacturer may be the liable party. Defects in the roadway may be the fault of a government agency or a contractor responsible for the road's maintenance or repair.
Top Causes of Bus Accidents in Austin
Causes of bus accidents are varied.
These are some of the most common reasons that accidents occur:
Drivers lacking proper training
Failure of employer to properly vet and perform background checks when hiring drivers or maintenance personnel
Drunk or drug-impaired drivers
Drivers who allow themselves to be distracted, especially those who text or talk on the phone while driving
Poor judgment resulting in driver error
Drivers failing to observe traffic signs, signals, and regulations
Speeding
Failing to yield right-of-way
Unsafe lane changes or turns
Drivers failing to check blind spots when pulling out
Improperly maintained buses
Manufacturing defects in the bus, its tires, or some other part
Hazardous road conditions caused by faulty maintenance
The causes listed above and others can be attributed to bus driver or owner negligence. Additionally, an accident may be caused by another driver's or some other party's negligence. In either case, the person or other party that caused your injuries may often be held liable for your injuries and related damages in a civil action, and you may be able to recover money as compensation for your economic and non-economic losses.
The Help You Need
If you or a member of your family has suffered serious injuries in a Texas bus accident, you will want to hire an experienced Austin bus accident attorney right away to begin working on building your case. Buses are usually well-insured, so the responsible party will in all likelihood have the means to pay your claim. But government agencies, school districts, and corporations that own and operate buses and their insurers, employ teams of lawyers whose job it is to reduce the amount of payouts on injuries. Issues of causation, liability, and sometimes government immunity, as well as the timely filing of a Notice of Claim, can be complicating factors. That means you will need a sophisticated, knowledgeable, and hard-working attorney of your own to level out the playing field and see to it that your right to recover compensation is protected. You can find the dedicated legal advocacy these cases require at Briggle & Polan, PLLC.
Time Matters When Filing Bus Accident Claims
As soon after the accident as possible, call us at Briggle & Polan, PLLC to schedule a free, no-obligation consultation with one of our experienced Austin bus accident attorneys. We can review the facts of the case, conduct our own investigation, bring in appropriate experts to support your case, and attempt to negotiate a fair monetary settlement for you. We can often get you the full amount you deserve without your having to appear in court. But, when there is no adequate offer on the table, we are always prepared to take your case to court. Our lawyers know how to prepare and present a case for trial, and we are in top form in the courtroom.
Our Austin Bus Accident Attorneys Can Take Care of Your Case
You may be suffering and not feel up to handling the intricacies of a legal battle, not should you even try. We are skilled legal professionals who understand the issues and the process that can mean a substantial award of money for you. Let us carry the legal burden while you focus on recovering your health and well-being. It costs you nothing out of pocket, and you will never pay us a cent until the day you receive your award check. In the highly unusual case you don't win money, you owe us nothing. You have nothing to lose—but a lot to potentially gain. Don't delay, because there are strict time limits for filing a claim.
Pick up the phone and make that call to our office today at (512) 400-3278.

If you are looking for excellent and honest attorneys, call them. - Paige

It feels good to have a team on your side that knows what they're doing and is willing to help you against big faceless insurance companies that don't want to pay up what they owe. - Matt

I very much appreciate all their hard work and will be happy to refer to them should the need come up for friends. - Sandi

They got me the help I? needed within a few days of hiring them. - Karina

These guys really helped me when no one else would. - Lauren
$1.8 Million Delivery Truck Accident

Our client was t-boned by a large package delivery truck that was traveling in excess of 70 mph. He sustained a severe neck injury that required spinal surgery. *Net to client was $759,182.96.

$350 Thousand Company Truck Collision

Our client was struck by a company truck that ran a red light at a busy intersection. *Net to client was $166,651.36.

$400 Thousand Company Truck Wreck

Our client was traveling down a residential street when a company truck backed out of a driveway into the side of her vehicle. *Net to client was $110,000.

$100 Thousand DWI Wreck Resolved

Our client was struck by a drunk driver in Round Rock, Texas. *Net to client was $51,113.04.

$115 Thousand Distracted Driver Caused Collision

A distracted driver failed to yield the right of way to our client, causing a collision. *Net to client was $25,035.44.

$132 Thousand Distracted Driver

Our client was the passenger in a vehicle struck by a distracted motorist who failed to yield the right of way at an intersection. *Net to client was $33,250.59.

$112.5 Thousand Truck Crash Into Building

A company driver lost control of his vehicle and smashed into a convenience store, injuring our client in the process. *Net to client was $30,259.56.

$82 Thousand T-Bone Collision

Our client had to be airlifted to the hospital as a result of a t-bone collision. *Net proceeds to client were $23,914.57.

$85 Thousand T-Bone Collision Resolved

Our client was t-boned by a distracted driver who ran a stop sign and required surgery for injuries sustained. *Attorney fees and expenses totaled $30,267.51.

$225 Thousand Collision With A Distracted Driver Operating An 18-Wheeler

Our client severely injured her back in the wreck and the driver did not have the required commercial driver's license needed to operate the truck. *Net proceeds to client were $89,737.54.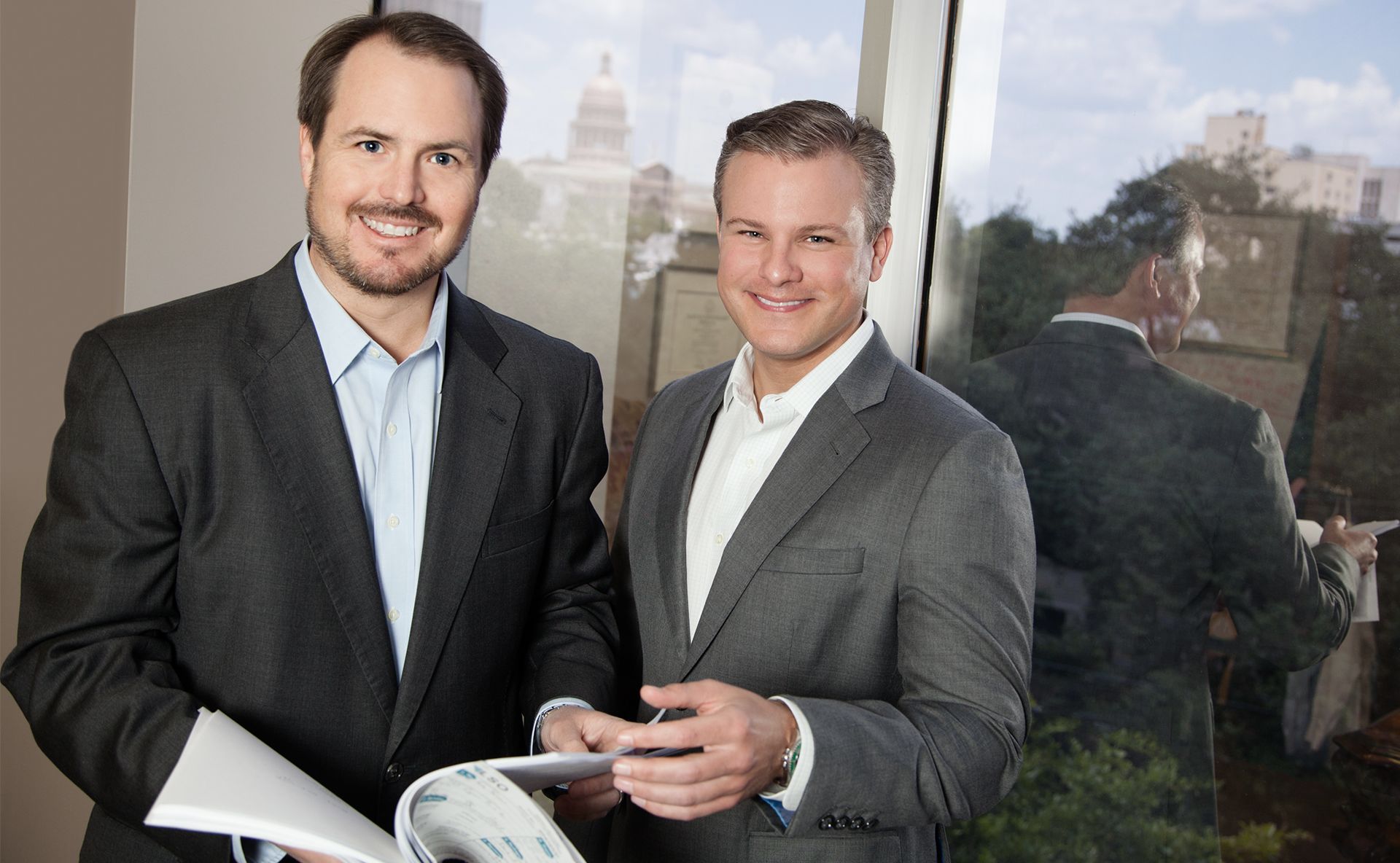 Award-Winning Legal Team Experienced Trial Attorneys That Will Fight For You In Court