Austin Train Accident Attorneys
Skilled Representation for Victims of Catastrophic Accidents
Trains are large, very heavy, and often traveling at great speeds. Collisions between a train and anything else produce damage and injuries to any people involved. In Texas, railroad tracks crisscross the quarter-of-a-million-plus square miles of land, with trains from many different railroads flying along those rails and crossing publicly traveled streets and highway at an enormous number of crossings.
That's a lot of opportunities for accidents and for injuries to train crews, passengers, people, vehicles, bicycles, even buildings near the tracks. The injuries and property damage can be enormous, and recovering compensation for the injuries involves many different laws and, often, the technical details of railroading.
If you were injured or your loved one was killed in a train accident, Briggle & Polan, PLLC can help. Our Austin train accident attorneys have extensive experience with these types of complex claims and are fully prepared to represent you in trial if necessary. Our firm has recovered millions of dollars for our clients; let us fight for you and your family.
Contact Briggle & Polan, PLLC today for a free consultation. Call (512) 400-3278.
Types of Metrorail or Train Accidents
Railway accidents consist of several different types, which tend to have different causes and injury patterns:
Derailments, which can involve any number of railroad cars (and may involve secondary collisions with buildings, vehicles, etc., depending on where the derailment occurs)
Collisions between trains
Collisions between a train and a motor vehicle
Pedestrians or bicyclists hit by a train
In rare cases, trains hitting or being hit by rocks or other objects (landslides, trees, etc.)
Derailments and collisions between trains and vehicles or people at grade crossings are by far the most common. In 2015 alone, the Federal Railroad Administration (FRA) reported there were over 2,000 vehicle-train collisions at grade crossings, resulting in 244 deaths and 967 injuries. Many of these accidents take place at crossings which lack safety devices like barrier gates, flashing lights, and bells.
Toxic Spills from Train Accidents
Most trains are hauling freight and much of the freight consists of chemicals, fuels, and other substances that are toxic to some degree. When a train hauling a toxic material is involved in an accident, there's always a chance that the toxin will spill or leak out into the environment. If the accident involves a fire or the toxin naturally gives off fumes, the immediate surrounding areas where people live, work, and shop may be in danger, as may the train's crew, passengers if there are any, and the various rescue workers and medical personnel on the scene.
Who Is Potentially Liable?
The railroad business operates with a great deal of cooperation between railroads. Different companies routinely use each other's tracks, and all railroads intersect public streets and highways at multiple locations. The "rolling stock" is manufactured by, and may be repaired and maintained by, a different company than the one that owns and operates it. All of which can make it very difficult to even figure out who was responsible for the problem that caused the accident.
The list of potentially liable entities includes:
The company that owns the train, like Metrorail, actually involved in the accident (which is also responsible for hiring and training the crew, the equipment on the train, etc.)
The company that owns the tracks, which includes safety and signaling devices along the track and at crossings, clearing brush, and other obstacles to the line of sight
The driver of any motor vehicle involved in an accident with the train (the vehicle's manufacturer or seller may, in rare cases, also be liable)
In relatively rare cases, the company that manufactured, repaired, or refurbished the train may be liable for doing that job negligently, if that caused or contributed to the accident
In relatively rare cases, the local government, if it has the responsibility for the public roadway where the accident occurred, and the condition of the roadway caused or contributed to the accident
Railroad Worker Injuries & FELA
There is a federal law, the Federal Employers Liability Act (FELA), which sets the rules when a railroad worker has been injured by the negligence of the employer. These claims are similar to a workers' compensation claim, but require additional proof by the injured worker that the employer was negligent and that negligence caused the worker's injury. If successful, a FELA claim allows the injured worker to recover a wide range of damages.
Get Help from a Train Accident Injury Attorney
Whatever kind of railway accident caused your injuries, the Austin train accident attorneys at Briggle & Polan, PLLC can help. We can figure out who, among the jumble of people and companies involved, is legally responsible. We have a track record of success in obtaining the compensation our clients deserve and need in order to start putting their lives back together.
At Briggle & Polan, PLLC, we know what to expect from the railroad's lawyers and how to overcome the defenses they are likely to claim as a reason you shouldn't be compensated or should accept far less than you deserve. Give us the details as you understand them and if you have a case, we'll take it from there.
Request a free, no-obligation consultation; call (512) 400-3278 or contact us online today.

I very much appreciate all their hard work and will be happy to refer to them should the need come up for friends. - Sandi

I couldn't be happier with the services they provided. - Emily

I felt really taken care of, have and will continue to refer to my friends. - Patrick

They got me the help I? needed within a few days of hiring them. - Karina

Briggle and Polan were phenomenal. - Tiffany
$1.8 Million Delivery Truck Accident

Our client was t-boned by a large package delivery truck that was traveling in excess of 70 mph. He sustained a severe neck injury that required spinal surgery. *Net to client was $759,182.96.

$1.5 Million Work Accident Caused Brain Injury

Our client was thrown off the back of a work truck, which fractured his skull and caused him to suffer a traumatic brain injury. *Net proceeds to the client were $900,052.11.

$1.3 Million Hit By Drunk Driver

Our client was run over by a drunk driver operating a company truck late at night which required multiple surgeries and months of rehabilitation. *Net proceeds to our client were $571,000.00.

$1.3 Million Hit and Run Truck Accident

Our client was rear-ended by a large package delivery truck on I-35, which fled the scene. *Net to client was $461,708.19.

$1 Million Rear-End Collision Resolved

Our client was rear-ended by an insurance adjuster in a commercial vehicle causing severe back and neck injuries. *Net to the client was $346,766.03.

$1 Million Drunk Driver T-Bone Collision

Our client was the passenger in a vehicle that was t-boned by a drunk driver, which resulted in her suffering multiple, life-threatening injuries. *Net to client was $395,912.60.

$450 Thousand DWI Wreck Resolved

Our client was rear-ended by a drunk driver, which injured his back and neck. *Net proceeds to the client were $229,040.12.

$450 Thousand 18 Wheeler Rollover Resolved

Our client was an employee working for a company in Montana when he was injured in a rollover collision with an 18-wheeler. *Net to the client was $214,573.81.

$400 Thousand Company Truck Wreck

Our client was traveling down a residential street when a company truck backed out of a driveway into the side of her vehicle. *Net to client was $110,000.

$400 Thousand Defective Tire Case With Co-Counsel

A man driving a cement truck was injured when his tire blew out and the cement truck rolled over. *Net to the client was $123,916.22.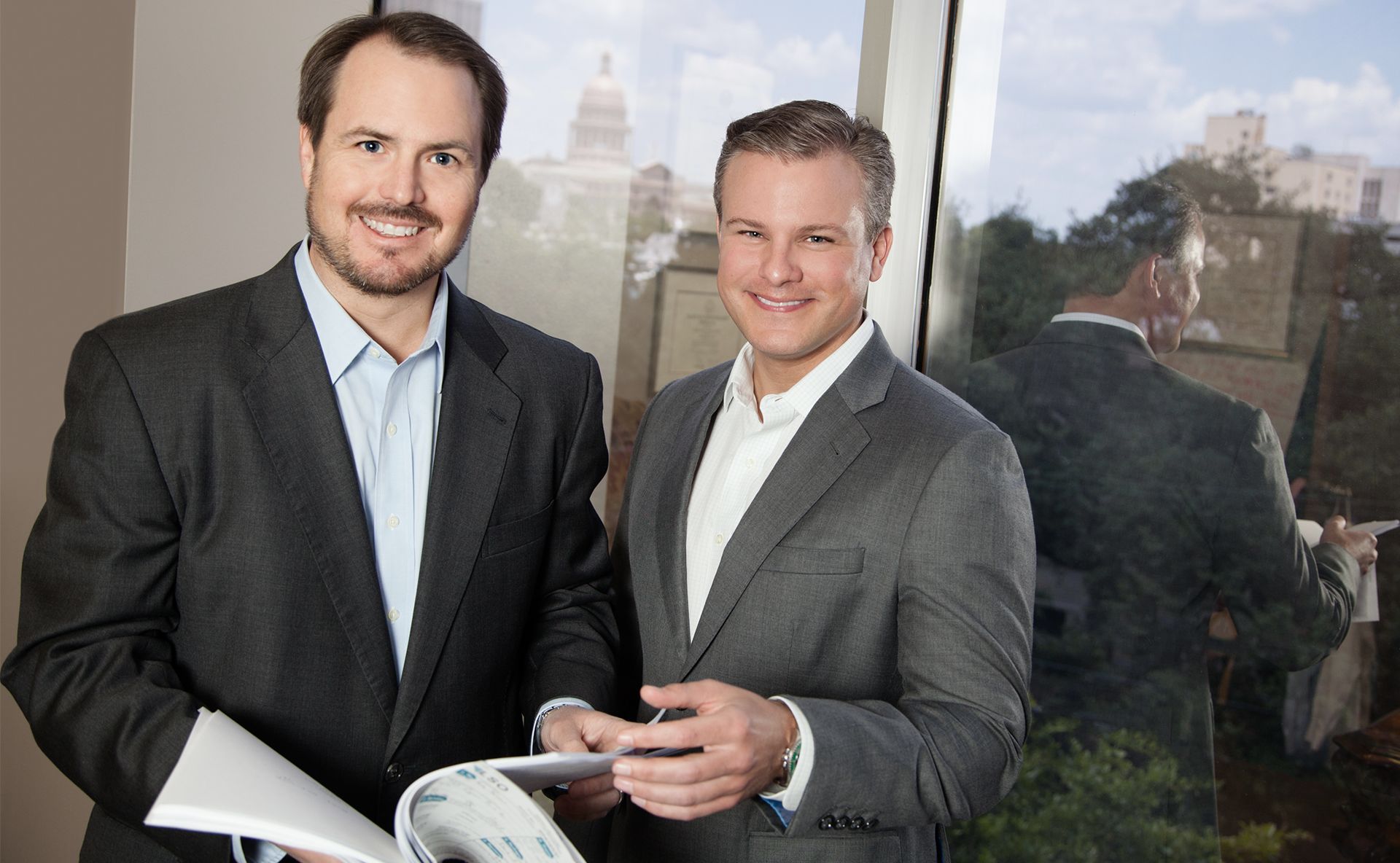 Award-Winning Legal Team Experienced Trial Attorneys That Will Fight For You In Court