Austin Bicycle Accident Attorneys
Providing Personalized & Results-Driven Representation
Bicycle accidents happen in Austin all the time, especially in the high traffic areas, like in the dreaded "Doughnut of Danger." There were 50 bicycle-crash related fatalities in Texas in 2015 alone, putting the state in third place for the highest number in the nation. As a bustling metropolitan area, vehicles and bicycles on the same roadways often cross paths. When unsafe road conditions and negligent drivers collide with bicycles, the injuries can be devastating.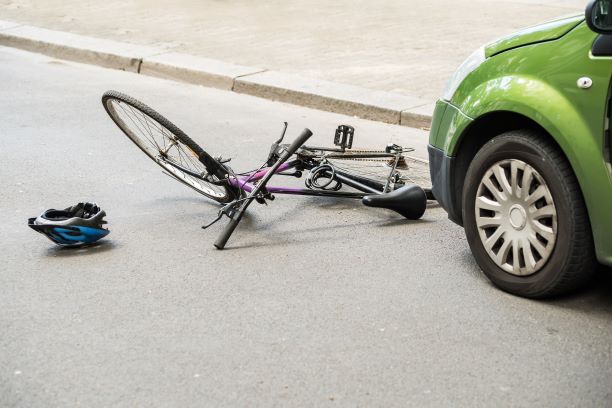 At Briggle & Polan, PLLC, we represent injured individuals and the families of those wrongfully killed in bicycle accidents. These incidents occur all too often as a result of negligence. Our Austin bicycle accident attorneys strive to hold negligent parties accountable and seek the maximum recovery you are owed.
Call (512) 400-3278 or fill out our online contact form for a free consultation. If our Austin bicycle accident lawyer doesn't win your case, you won't pay!
Types of Bicycle Accident Injuries
Bicycle accidents can cause some of the most serious and life-threatening injuries of any vehicle crash. Bicyclists do not have the protection that occupants of a motor vehicle have, so they always sustain much worse injuries. While wearing a bicycle helmet can reduce a bicyclist's risk of sustaining a traumatic head or brain injury, it does not prevent catastrophic injuries from occurring.
The six most common types of bicycle-related injuries include:
Fractures and broken bones
Lacerations and abrasions
Traumatic head injury
Traumatic brain injury
Facial and dental fractures
Injuries to the chest and abdomen
If a bicyclist falls under a vehicle in a collision, his or her injuries will most likely be fatal. Nonfatal injuries can still result in temporary or permanent disability, including cognitive issues and physical impairments. Injured bikers may never fully recover from the accident, and they may suffer paralysis or other disabling conditions that keep them from returning to work. The majority of these accidents are 100% preventable.
Driver Negligence & Bicycle Accidents
The majority of bicycle accidents result from collisions with motor vehicles. Bicyclists can be difficult to see, and drivers do not always pay attention to the road. A distracted driver only has to take his or her eyes away from the road for a few seconds to strike a bicyclist or pedestrian. Drivers and bicyclists have a duty to obey the rules of the road and pay attention while driving. When a vehicle driver does not see a bicyclist, fails to yield at a crosswalk, follows too closely to a bike, or otherwise drives negligently, the victim of an accident may be eligible for compensation.
An Austin bicycle accident lawyer will be able to investigate the crash and tell the victim if he or she has a personal injury case. To have grounds for a lawsuit in Texas, the bicyclist must prove that the driver was negligent, and this negligence caused the crash. Texas's comparative negligence laws state that the courts can reduce the victim's compensation if the plaintiff was partly at fault for an accident. If, for example, you were riding a bike and used a crosswalk without waiting for the signal and a distracted driver (who reasonably could have prevented the accident) hits you, the courts may find you both at fault. You may be 10% at fault for the accident for failing to wait for the signal before crossing, while the driver is 90% responsible for not paying attention to the road. The courts would reduce your compensation by your percentage of fault. In this case, you would receive $9,000 from a $10,000 settlement. Our state's comparative fault rules make it important to hire a competent lawyer to assist you with your case.
Choose the Experienced Bike Accident Attorneys at Briggle & Polan, PLLC
Millions of Texans ride bicycles every year, putting themselves in danger at the hands of careless drivers. The Austin bicycle accident lawyers at Briggle & Polan, PLLC serve citizens in Austin and the surrounding areas who have been victims in bicycle crashes. Our experienced trial lawyers know how life-changing a serious accident can be, and we understand the intense medical treatments necessary to fully recover. We are passionate about defending the rights of those who sustained terrible injuries in avoidable accidents, and we provide dedicated, aggressive representation. Our approach has helped us secure millions on behalf of injured cyclists.
If a negligent party caused your bicycle accident, contact our team for legal assistance. Call us at (512) 400-3278 for a free consultation! Se habla español.

If you are looking for excellent and honest attorneys, call them. - Paige

It feels good to have a team on your side that knows what they're doing and is willing to help you against big faceless insurance companies that don't want to pay up what they owe. - Matt

I very much appreciate all their hard work and will be happy to refer to them should the need come up for friends. - Sandi

They got me the help I? needed within a few days of hiring them. - Karina

These guys really helped me when no one else would. - Lauren
$1.8 Million Delivery Truck Accident

Our client was t-boned by a large package delivery truck that was traveling in excess of 70 mph. He sustained a severe neck injury that required spinal surgery. *Net to client was $759,182.96.

$350 Thousand Company Truck Collision

Our client was struck by a company truck that ran a red light at a busy intersection. *Net to client was $166,651.36.

$400 Thousand Company Truck Wreck

Our client was traveling down a residential street when a company truck backed out of a driveway into the side of her vehicle. *Net to client was $110,000.

$100 Thousand DWI Wreck Resolved

Our client was struck by a drunk driver in Round Rock, Texas. *Net to client was $51,113.04.

$115 Thousand Distracted Driver Caused Collision

A distracted driver failed to yield the right of way to our client, causing a collision. *Net to client was $25,035.44.

$132 Thousand Distracted Driver

Our client was the passenger in a vehicle struck by a distracted motorist who failed to yield the right of way at an intersection. *Net to client was $33,250.59.

$112.5 Thousand Truck Crash Into Building

A company driver lost control of his vehicle and smashed into a convenience store, injuring our client in the process. *Net to client was $30,259.56.

$82 Thousand T-Bone Collision

Our client had to be airlifted to the hospital as a result of a t-bone collision. *Net proceeds to client were $23,914.57.

$85 Thousand T-Bone Collision Resolved

Our client was t-boned by a distracted driver who ran a stop sign and required surgery for injuries sustained. *Attorney fees and expenses totaled $30,267.51.

$225 Thousand Collision With A Distracted Driver Operating An 18-Wheeler

Our client severely injured her back in the wreck and the driver did not have the required commercial driver's license needed to operate the truck. *Net proceeds to client were $89,737.54.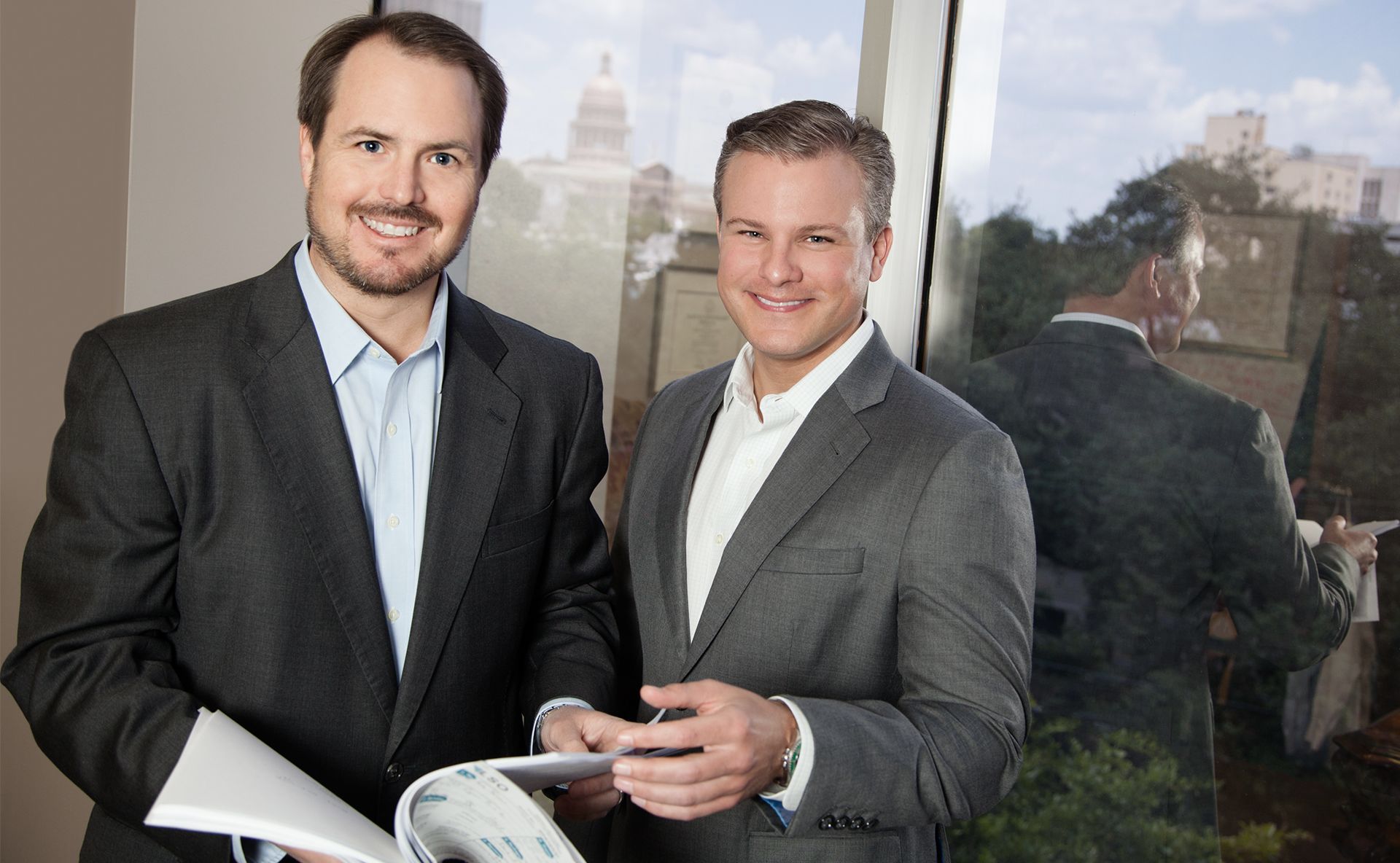 Award-Winning Legal Team Experienced Trial Attorneys That Will Fight For You In Court