Austin Uninsured & Underinsured Motorist Claims
Helping You Understand Your Options for Financial Recovery
Being in a car accident is an incredibly frightening experience; realizing that the other driver involved in the collision does not have any insurance or does not have enough insurance to cover the cost of your damages can add undue stress to an already stressful situation. How will you be able to pay for your medical bills? Will you be able to recover any compensation for your lost wages? Will you be forced to pay for repairs to your car? What are your legal options?
At Briggle & Polan, PLLC, we can help you navigate the process of filing an uninsured or underinsured motorist (UIM) claim. Our experienced Austin uninsured and underinsured motorist attorneys can help you clearly understand your rights and legal options. We know how to negotiate with insurance companies and can handle the entire settlement process on your behalf.
How Many Uninsured Drivers Are There in Texas?
While it's impossible to determine the exact number of uninsured drivers in Texas, it is estimated that anywhere from 13 to 20 percent of Texas motorists lack auto insurance. Nationwide, this number hovers at about 14 percent.
Car insurance is required by law, so why do people drive without it? According to some studies, about 80 percent of automobile drivers who don't have insurance don't have it because they can't afford it or because the vehicle is no longer in use.
Additionally, uninsured drivers are most likely to be involved in hit and run accidents. Often, uninsured motorists will flee the scene of the accident out of fear or because they lack the maturity to deal with the consequences of their actions.
Texas Auto Insurance Laws
In Texas, everyone who operates a motor vehicle of any type—a car, motorcycle, truck, etc.—is required by law to carry at least $30,000 in bodily injury insurance (up to $60,000 per accident) and $25,000 in property damage insurance. This is known as the minimum liability coverage.
In addition to minimum liability, motorists may add on additional coverage to their auto insurance policy. One optional but highly recommended type of coverage is uninsured/underinsured (UM/UIM) coverage.
There are two types of UM/UIM coverage:
Bodily Injury UM/UIM Coverage: This coverage will pay for your medical bills, pain and suffering, lost wages/income, permanent or partial disability, and disfigurement in the event that you are hit by an uninsured or underinsured motorist.
Property Damage UM/UIM Coverage: This coverage is meant to cover the costs of repairs to your vehicle, a rental car while your vehicle is being repaired, damage to personal belongings/items inside your car, and related damages.
If you choose to add UM/UIM coverage to your auto insurance policy, your family members and anyone driving your vehicle will also be covered.
What to Do If You Are Hit by an Uninsured Motorist
If you are involved in a hit and run accident or you are injured by an uninsured or underinsured motorist, you may be able to recover compensation through your own insurance policy. This is only possible if you have UM/UIM coverage. It is very important that you go over the details of your policy carefully in order to determine whether or not you are covered.
Here are some steps to take if you have been hit by an uninsured/underinsured motorist:
File a police report - Even if the liable party tries to convince you against this
Do not apologize or accept any responsibility
Pursue a medical exam and ensure that you follow all advised care steps
Work with a knowledgeable attorney who can help you through the claims process
Negotiating an Uninsured Motorist Claim
After an accident with an uninsured or underinsured driver, you may need to negotiate a settlement with the claim's adjuster. That is when the attorneys at Briggle & Polan come in. We have the extensive experience needed to settle the case through negotiation.
Our underinsured and uninsured motorist accident lawyers can help you file a claim that effectively jumpstarts the settlement negotiation process. From there, we can assist you with the follow up process, including responding to the "reservation of rights" letter from the insurance company.
What to Expect with the Negotiation Process
The negotiation process of your claim may include being in front of the arbitrator panel or with a single arbitrator. Regardless of who is arbitrating the case, having an attorney working with you will make a significant difference in your case. Our team can guide you in all areas, including helping you mentally and physically prepare for the process.
At Briggle & Polan, PLLC, we have extensive experience handling UM/UIM claims in Austin and the surrounding areas. Our undinsured/underinsured car accident attorneys can help you review your policy and determine if you are entitled to receive compensation for your bodily injuries and/or property damage. If you believe the insurance company is not providing you with the compensation you are owed, we are prepared to fight for you.
Contact the Austin uninsured motorist lawyers at our firm for a free consultation; call (512) 400-3278 today.

If you are looking for excellent and honest attorneys, call them. - Paige

It feels good to have a team on your side that knows what they're doing and is willing to help you against big faceless insurance companies that don't want to pay up what they owe. - Matt

I very much appreciate all their hard work and will be happy to refer to them should the need come up for friends. - Sandi

They got me the help I? needed within a few days of hiring them. - Karina

These guys really helped me when no one else would. - Lauren
$1.8 Million Delivery Truck Accident

Our client was t-boned by a large package delivery truck that was traveling in excess of 70 mph. He sustained a severe neck injury that required spinal surgery. *Net to client was $759,182.96.

$350 Thousand Company Truck Collision

Our client was struck by a company truck that ran a red light at a busy intersection. *Net to client was $166,651.36.

$400 Thousand Company Truck Wreck

Our client was traveling down a residential street when a company truck backed out of a driveway into the side of her vehicle. *Net to client was $110,000.

$100 Thousand DWI Wreck Resolved

Our client was struck by a drunk driver in Round Rock, Texas. *Net to client was $51,113.04.

$115 Thousand Distracted Driver Caused Collision

A distracted driver failed to yield the right of way to our client, causing a collision. *Net to client was $25,035.44.

$132 Thousand Distracted Driver

Our client was the passenger in a vehicle struck by a distracted motorist who failed to yield the right of way at an intersection. *Net to client was $33,250.59.

$112.5 Thousand Truck Crash Into Building

A company driver lost control of his vehicle and smashed into a convenience store, injuring our client in the process. *Net to client was $30,259.56.

$82 Thousand T-Bone Collision

Our client had to be airlifted to the hospital as a result of a t-bone collision. *Net proceeds to client were $23,914.57.

$85 Thousand T-Bone Collision Resolved

Our client was t-boned by a distracted driver who ran a stop sign and required surgery for injuries sustained. *Attorney fees and expenses totaled $30,267.51.

$225 Thousand Collision With A Distracted Driver Operating An 18-Wheeler

Our client severely injured her back in the wreck and the driver did not have the required commercial driver's license needed to operate the truck. *Net proceeds to client were $89,737.54.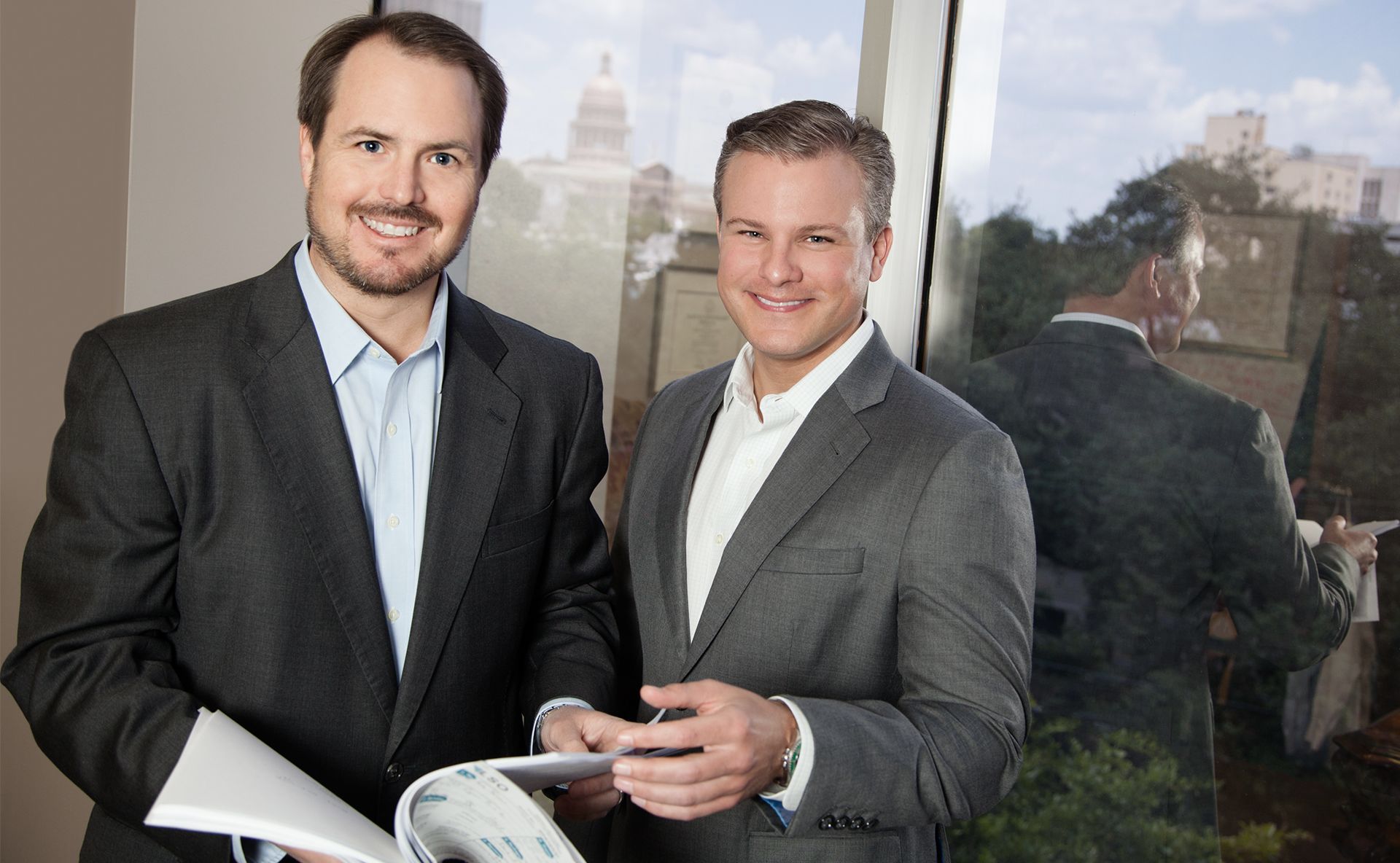 Award-Winning Legal Team Experienced Trial Attorneys That Will Fight For You In Court