Austin Premises Liability Lawyers
Who Is Liable for Injuries on Public & Private Property?
When you sustain an injury on someone else's property, certain laws come into play. In Texas, the rules of premises liability are complex and vary greatly on a case-by-case basis. It is necessary to hire an experienced Austin premises liability attorney if you have suffered an injury due to an unsafe or hazardous premises.
At Briggle & Polan, PLLC, we have extensive experience navigating the state's premises liability laws. We are dedicated to fighting for the best possible compensation for our clients who have suffered catastrophic injuries related to slips, trips, and falls. Our team has successfully recovered millions of dollars on behalf of injured individuals throughout the area, and we are fully prepared to aggressively advocate for the just recovery you are owed.
Contact us online or by phone at (512) 400-3278 today. We offer free initial consultations and you never owe us a dime until we recover compensation for you.
Property Owner Responsibilities for Premises Liability in Texas
The outcome of a premises liability case relies greatly on your classification while present on the property. Property owners owe different levels of responsibilities toward the safety of visitors depending on the type of visitor.
The law classifies visitors on premises as one of three types:
An Invitee: An invitee is someone whom the property owner has invited to the property for business reasons. This would be the case for a retail store, bank, or another such establishment. Property owners owe the highest standards of care to invitees, and they must ensure that their properties are free from known hazards. They must also reasonably inspect for, discover, and remedy unknown hazards.
A Licensee: Those who enter a property for social purposes, such as friends and family members, are licensees. Property owners must ensure safe premises conditions for licensees, repairing any known dangers and warning visitors of hazards that they have not yet fixed. However, property owners do not legally have to inspect and repair unknown hazards for licensees.
A Trespasser: A trespasser is not authorized to be on a property, and the property owner does not owe him or her any standards of care other than not willfully injuring the trespasser. If an owner knows the trespasser is a frequent visitor to the property, the courts may make the owner responsible for damages in certain types of situations. If the trespasser is a child, the property owner has a duty to ensure the property is safe in the event of an interloping child who does not know better than to trespass on private property.
The courts will assess what category you fall into depending on the circumstances of your visit to the property and decide your case based on the duties the property owner owed you at the time of the accident.
Texas' Comparative Negligence Laws
It is important to note that just because you sustained an injury on someone else's property does not mean you immediately have a premises liability case. You have a burden of proof to show that the property owner's negligence significantly contributed to your accident. Consult a premises liability lawyer in Austin to discuss your injury and find out if you likely have a case.
Our attorneys at Briggle & Polan, PLLC handle all types of premises liability cases, including:
Inadequate premises maintenance
Defective or dangerous conditions on the premises
Insufficient building security
Escalator and elevator accidents
Swimming pool injuries
Water leaks, flooding, and fires
Texas abides by modified comparative negligence laws for personal injury cases, meaning that the courts will award the plaintiff compensation based on his or her own percentage of fault. If the courts find you more than 50 percent at-fault for a premises liability accident, such as if they deem that you could have reasonably seen and avoided the hazardous obstacle, you will not receive compensation.
Get a Competent Premises Liability Attorney on Your Side
If you suffered an injury on someone else's property, the Austin premises liability attorneys at Briggle & Polan, PLLC can help. We can help you gather proof of a property owner's negligence and fight to obtain rightful compensation for your injuries.
Contact Briggle & Polan, PLLC to speak with an experienced and knowledgeable attorney about your case! Call (512) 400-3278 or submit an online contact form to get started. Se habla español.

If you are looking for excellent and honest attorneys, call them. - Paige

It feels good to have a team on your side that knows what they're doing and is willing to help you against big faceless insurance companies that don't want to pay up what they owe. - Matt

I very much appreciate all their hard work and will be happy to refer to them should the need come up for friends. - Sandi

They got me the help I? needed within a few days of hiring them. - Karina

These guys really helped me when no one else would. - Lauren
$1.8 Million Delivery Truck Accident

Our client was t-boned by a large package delivery truck that was traveling in excess of 70 mph. He sustained a severe neck injury that required spinal surgery. *Net to client was $759,182.96.

$350 Thousand Company Truck Collision

Our client was struck by a company truck that ran a red light at a busy intersection. *Net to client was $166,651.36.

$400 Thousand Company Truck Wreck

Our client was traveling down a residential street when a company truck backed out of a driveway into the side of her vehicle. *Net to client was $110,000.

$100 Thousand DWI Wreck Resolved

Our client was struck by a drunk driver in Round Rock, Texas. *Net to client was $51,113.04.

$115 Thousand Distracted Driver Caused Collision

A distracted driver failed to yield the right of way to our client, causing a collision. *Net to client was $25,035.44.

$132 Thousand Distracted Driver

Our client was the passenger in a vehicle struck by a distracted motorist who failed to yield the right of way at an intersection. *Net to client was $33,250.59.

$112.5 Thousand Truck Crash Into Building

A company driver lost control of his vehicle and smashed into a convenience store, injuring our client in the process. *Net to client was $30,259.56.

$82 Thousand T-Bone Collision

Our client had to be airlifted to the hospital as a result of a t-bone collision. *Net proceeds to client were $23,914.57.

$85 Thousand T-Bone Collision Resolved

Our client was t-boned by a distracted driver who ran a stop sign and required surgery for injuries sustained. *Attorney fees and expenses totaled $30,267.51.

$225 Thousand Collision With A Distracted Driver Operating An 18-Wheeler

Our client severely injured her back in the wreck and the driver did not have the required commercial driver's license needed to operate the truck. *Net proceeds to client were $89,737.54.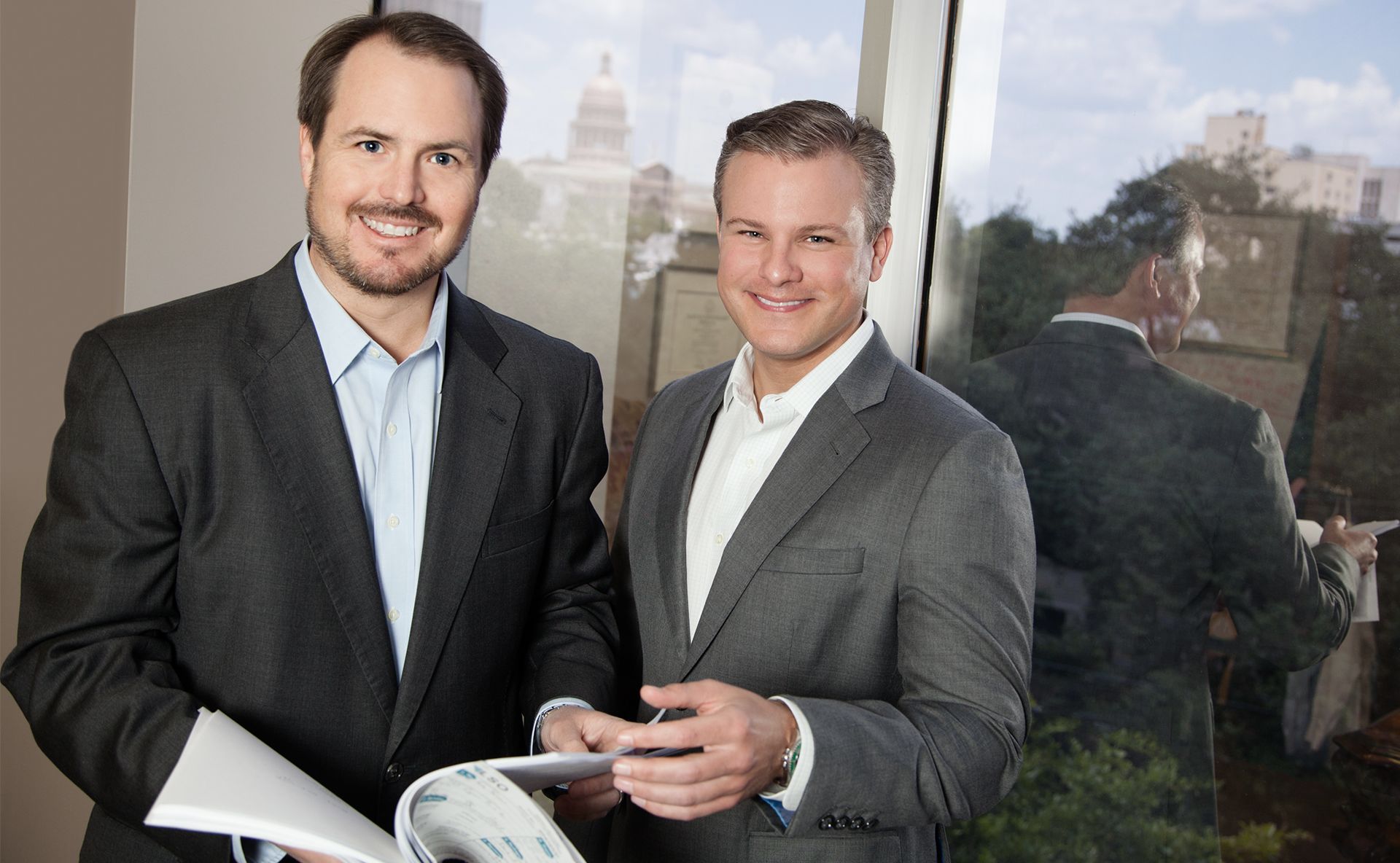 Award-Winning Legal Team Experienced Trial Attorneys That Will Fight For You In Court