Austin Insurance Claim Attorneys
Helping You Navigate the Insurance Claims Process
Making a claim to recover money to compensate you for your damages is seldom a simple matter—at least not if you are going to get the full amount you deserve for the full range of damages you've suffered. It is important to understand how the insurance industry works.
You may assume that insurance companies routinely pay on most of the claims they receive. After all, their insureds have been paying premiums regularly. But it is easy to lose sight of the fact that insurance companies are not in the business of helping the injured; they exist to make profits with which they pay dividends to their shareholders and ginormous salaries to their CEOs. So taking in premiums is what they want to do; paying claims is what they prefer to avoid whenever possible. Anything they pay out is that much less profit they realize. Insurance companies pay their claims adjusters and legal teams well to protect their bottom line.
If you need assistance recovering the compensation you are entitled to receive from an insurance provider, reach out to the Austin insurance claims attorneys at Briggle & Polan, PLLC. We are highly experienced in negotiating with insurance companies and are prepared to take your case to trial if necessary.
Contact us online or by phone at (512) 400-3278 for a free, confidential case evaluation. Se habla español.
Handling the Insurance Adjuster
When you've been injured in a car accident, an insurance adjuster for the vehicle that caused your injuries will usually contact you.
Adjusters employ many tactics to try to:
Deny your claim entirely
Minimize the amount they pay
Delay, delay, delay
They try to get you to record a statement, asking leading questions to try to elicit a response that they can then use against you. They often try to get you to sign general medical authorizations, allowing them to go on a fishing tour of your medical history in an attempt to dig up something that can be used to deny or minimize your claim. They tell you they will take good care of you and discourage you from hiring an attorney. They access your Facebook page, looking for evidence, however misleading, that you are not really injured. And they hire investigators to stake out your home and work, trying to catch you doing something that you claim you can't do because of your injuries.
So, when the adjuster contacts you, never forget who he or she works for. No matter how friendly and personable the adjuster might be, this person is never on your side. Adjusters are well-trained to make you comfortable enough to let your guard down. Don't make that mistake. Provide the name of your personal injury attorney and end the call.
In Pursuit of Justice: Recovering Compensation for Damages
Texas is a liability state, and in order to recover money for your damages you need to prove:
That the other party caused the accident
That as a result of that accident you suffered real, demonstrable damages
This is best accomplished with the help of an experienced Austin insurance claims lawyer. When your life has been damaged by someone else's wrongdoing, you may feel powerless, angry, and frustrated. It is entirely possible that you will never have the same quality of life you had before the accident, and if you lost a loved one in a fatal crash, nothing can bring that person back or alleviate the grief you feel. You may not feel up to going through the demanding process of filing a claim.
But you are entitled to compensation, and when you have insurance claims attorneys Hayden Briggle and Parker Polan fighting for justice for you and your family, you will have a good shot at recovering enough money that you can get the medical care you need and be compensated for your lost earnings and accident-related expenses, such as pain, suffering, and diminished quality of life. We will handle everything for you so you don't have to deal with the stress and can focus instead on healing. Justice matters. It is important that negligent drivers and others be held accountable for the pain they've caused. And the money you'll receive can go a long way toward giving you and your family the best possible life in the face of your losses.
Insurance Claims Complications: Hit & Run Accidents & Uninsured Drivers
In Texas, a few years back, almost one in every five drivers was uninsured. But that number has come down and now stands at about 13 percent. But many drivers carry the bare minimum the law requires, which is often insufficient to cover large claims for serious and catastrophic injuries. Furthermore, sometimes a driver will cause an accident and flee from the scene, never to be identified. So how do you get paid in these cases?
Insurance companies don't always like to tell you about it, although they are required to by law, but you should always take the optional uninsured motorist coverage (UIM) when buying car insurance. If you have UIM coverage and the other driver is not insured, is underinsured, or flees the scene, you will be able to make a claim for damages with your own insurance carrier. Have your attorney review your coverage. Even if your insurance company denies that you have this important coverage, if they cannot prove that it was offered to you and if you did not decline it in writing, they may have to cover you. Your attorney can discover whether your insurance company will have to pay your claim. All discussions with your insurance company concerning UIM coverage should be handled by an experienced insurance claim lawyer, so you should contact Briggle & Polan, PLLC as soon after the accident as possible.
Free Consultation from our Austin Insurance Claim Attorneys
In Austin, Texas, you can get the help you need in pursuing an insurance claim for injuries or wrongful death at Briggle & Polan, PLLC. We offer a no-cost, no-obligation case analysis and will answer all of your accident-related questions. If you choose to hire us, we will never ask for any money from you upfront. We will do all the work required to prepare your case and bring various experts on board to support it, negotiate a fair settlement, and when required, present your case to a jury. You never pay a cent until we have won money for you. In the unlikely case you don't win, you pay nothing. With so much to gain and nothing to lose, why not get started now?
Pick up the phone and make that call today to protect your rights and your future: (512) 400-3278.

I very much appreciate all their hard work and will be happy to refer to them should the need come up for friends. - Sandi

I couldn't be happier with the services they provided. - Emily

I felt really taken care of, have and will continue to refer to my friends. - Patrick

They got me the help I? needed within a few days of hiring them. - Karina

Briggle and Polan were phenomenal. - Tiffany
$1.8 Million Delivery Truck Accident

Our client was t-boned by a large package delivery truck that was traveling in excess of 70 mph. He sustained a severe neck injury that required spinal surgery. *Net to client was $759,182.96.

$1.5 Million Work Accident Caused Brain Injury

Our client was thrown off the back of a work truck, which fractured his skull and caused him to suffer a traumatic brain injury. *Net proceeds to the client were $900,052.11.

$1.3 Million Hit By Drunk Driver

Our client was run over by a drunk driver operating a company truck late at night which required multiple surgeries and months of rehabilitation. *Net proceeds to our client were $571,000.00.

$1.3 Million Hit and Run Truck Accident

Our client was rear-ended by a large package delivery truck on I-35, which fled the scene. *Net to client was $461,708.19.

$1 Million Rear-End Collision Resolved

Our client was rear-ended by an insurance adjuster in a commercial vehicle causing severe back and neck injuries. *Net to the client was $346,766.03.

$1 Million Drunk Driver T-Bone Collision

Our client was the passenger in a vehicle that was t-boned by a drunk driver, which resulted in her suffering multiple, life-threatening injuries. *Net to client was $395,912.60.

$450 Thousand DWI Wreck Resolved

Our client was rear-ended by a drunk driver, which injured his back and neck. *Net proceeds to the client were $229,040.12.

$450 Thousand 18 Wheeler Rollover Resolved

Our client was an employee working for a company in Montana when he was injured in a rollover collision with an 18-wheeler. *Net to the client was $214,573.81.

$400 Thousand Company Truck Wreck

Our client was traveling down a residential street when a company truck backed out of a driveway into the side of her vehicle. *Net to client was $110,000.

$400 Thousand Defective Tire Case With Co-Counsel

A man driving a cement truck was injured when his tire blew out and the cement truck rolled over. *Net to the client was $123,916.22.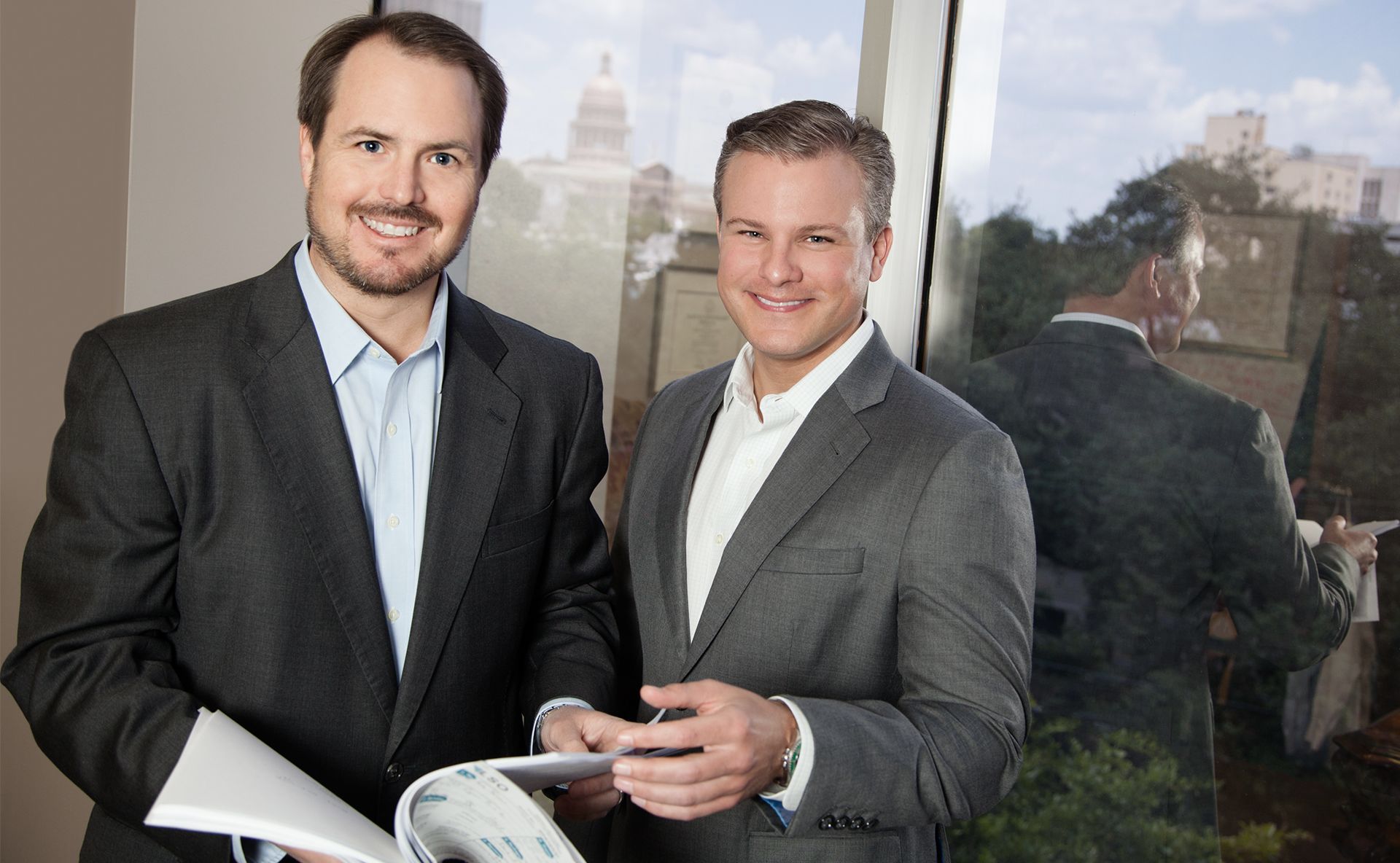 Award-Winning Legal Team Experienced Trial Attorneys That Will Fight For You In Court