Product Liability Lawyers in Austin
Injured by a Defective Product? We Can Help.
In our consumer society, we use purchased products all day long. Most work as they were intended. Some are defective and the defects cause injuries and/or death, potentially to bystanders as well as the person using the product—a power saw blade comes loose while cutting logs, a tire blows while the car is traveling 60 miles an hour in heavy traffic, an adhesive fails to warn users that leaving it in direct sunlight can make it ignite.
There is little or nothing that consumers can do to prevent these incidents because the entire design, manufacture, and marketing of the product is under the control of the company that makes the product and, sometimes, the company that sells the product. The law in Texas, as elsewhere, allows people injured by defective products to recover damages upon proper proof. Texas has very specific laws that apply to these claims and, as a result, collecting the compensation you are owed can be very difficult. It is important that you speak to an experienced Austin product liability lawyer at Briggle & Polan, PLLC. Our team is dedicated to fighting for you and your right to recovery.
Contact us online or by phone at (512) 400-3278 for a free, confidential case evaluation. We can come to you if you are unable to come to our office.
Types of Product Defects
There are several ways in which a product can be defective:
Defective (inadequate) instructions on the safe use of the product
Defective manufacturing, meaning that some aspect of the manufacturing process made the product unsafe even though its basic design was safe
Defective design, meaning that the product, even if manufactured properly, was unsafe for the uses it was intended to serve
Under Texas law, defective design claims require that you prove there was a safer design available.
That proof has to demonstrate a reasonable probability that the unused, alternative design:
Would have reduced or eliminated the risk of injury;
Without substantially reducing the product's usefulness; and
Was actually feasible both technologically and economically at the time the product was sent into the stream of commerce.
With experience handling all sorts of defective and dangerous product cases, our lawyers are fully confident in handling all types of product liability claims. Regardless of what caused you harm, we encourage you to call us at your earliest convenience. Below are some of the types of claims we handle.
Dangerous Drugs
Even drugs that have been approved by the U.S. Food and Drug Administration (FDA) can later be found dangerous. If you have suffered injury by a prescription medication by a cause that was not already a known risk, you can enlist the help of an attorney to file a lawsuit. We can also help if you were injured by an over-the-counter drug.
Medical Devices
Medical devices must also be approved by the FDA. Even still, they can be found to be dangerous years after being used. If you or a loved one was harmed by an IVC filter, knee or hip replacement, hernia or veginal mesh, or any other sort of medical device, we can help you file a product liability claim.
Auto Defects
One of the most common types of defective products that require the filing of a claim is an auto defect. No matter how well you maintain your vehicle, defects do occur and can cause considerable damage. If a part of your vehicle was not made or installed properly and you or a loved one suffered injury, contact us at once!
Damages: Who Can Be Required to Pay?
Upon establishing that the product was defective and that your injury was, in fact, caused by the defect, as well as that the injury has caused you damages, you are entitled to recover the amount of those damages that you can prove. Typical damages include medical expenses, any loss of past and future income, and pain and suffering. In special circumstances, punitive damages can be recovered.
In general terms, anyone involved in creating the product and moving it through the "stream of commerce" can be liable for damages. Unlike many other states, however, Texas law severely restricts attempts to hold those who merely sold the product liable. Unless the injured person can prove one of several special circumstances that justify recovery from a seller, the claim is ordinarily against the manufacturer.
Product Liability Cases Tend to Be Complex
Many products liability cases involve very technical questions. Proving that the manufacturing process was defective requires a detailed understanding of the properties of the materials used, as well as of the entire manufacturing process. Defective design claims tend to be even more complex and require the use of experts to explain design alternatives. Even claims of inadequate warnings involve tricky issues of proof—what's adequate to warn one person may be completely inadequate to others.
Some products also present technical legal issues. For example, what's the impact of the product having been licensed or approved by a federal agency? What if the company that manufactured and/or sold is no longer in business? Or if they were bought by another company that has since merged with a third company? What if the defendant claims you were using the product for a purpose that the manufacturer never intended, or that you knew the product was defective and decided to use it anyway?
Get Quality Help from a Product Liability Lawyer at Our Firm
It's a good idea to get legal help as early as soon as you suspect that an injury was caused by a defective product. Texas has a two-year limit for bringing most products liability claims, but claims that are based on the manufacturer or seller having breached a warranty have a four-year time limit.
There is no substitute for experience in handling claims for injuries from defective products. It speeds up the progress of the case and improves your chances of recovering fair compensation for injuries that should never have occurred. At Briggle & Polan, PLLC, we have a history of success in handling these cases, settling when possible and taking the case through trial when that's required to get what you deserve.
Call us at (512) 400-3278 for a free consultation with one of our Austin product liability lawyers.

If you are looking for excellent and honest attorneys, call them. - Paige

It feels good to have a team on your side that knows what they're doing and is willing to help you against big faceless insurance companies that don't want to pay up what they owe. - Matt

I very much appreciate all their hard work and will be happy to refer to them should the need come up for friends. - Sandi

They got me the help I? needed within a few days of hiring them. - Karina

These guys really helped me when no one else would. - Lauren
$1.8 Million Delivery Truck Accident

Our client was t-boned by a large package delivery truck that was traveling in excess of 70 mph. He sustained a severe neck injury that required spinal surgery. *Net to client was $759,182.96.

$350 Thousand Company Truck Collision

Our client was struck by a company truck that ran a red light at a busy intersection. *Net to client was $166,651.36.

$400 Thousand Company Truck Wreck

Our client was traveling down a residential street when a company truck backed out of a driveway into the side of her vehicle. *Net to client was $110,000.

$100 Thousand DWI Wreck Resolved

Our client was struck by a drunk driver in Round Rock, Texas. *Net to client was $51,113.04.

$115 Thousand Distracted Driver Caused Collision

A distracted driver failed to yield the right of way to our client, causing a collision. *Net to client was $25,035.44.

$132 Thousand Distracted Driver

Our client was the passenger in a vehicle struck by a distracted motorist who failed to yield the right of way at an intersection. *Net to client was $33,250.59.

$112.5 Thousand Truck Crash Into Building

A company driver lost control of his vehicle and smashed into a convenience store, injuring our client in the process. *Net to client was $30,259.56.

$82 Thousand T-Bone Collision

Our client had to be airlifted to the hospital as a result of a t-bone collision. *Net proceeds to client were $23,914.57.

$85 Thousand T-Bone Collision Resolved

Our client was t-boned by a distracted driver who ran a stop sign and required surgery for injuries sustained. *Attorney fees and expenses totaled $30,267.51.

$225 Thousand Collision With A Distracted Driver Operating An 18-Wheeler

Our client severely injured her back in the wreck and the driver did not have the required commercial driver's license needed to operate the truck. *Net proceeds to client were $89,737.54.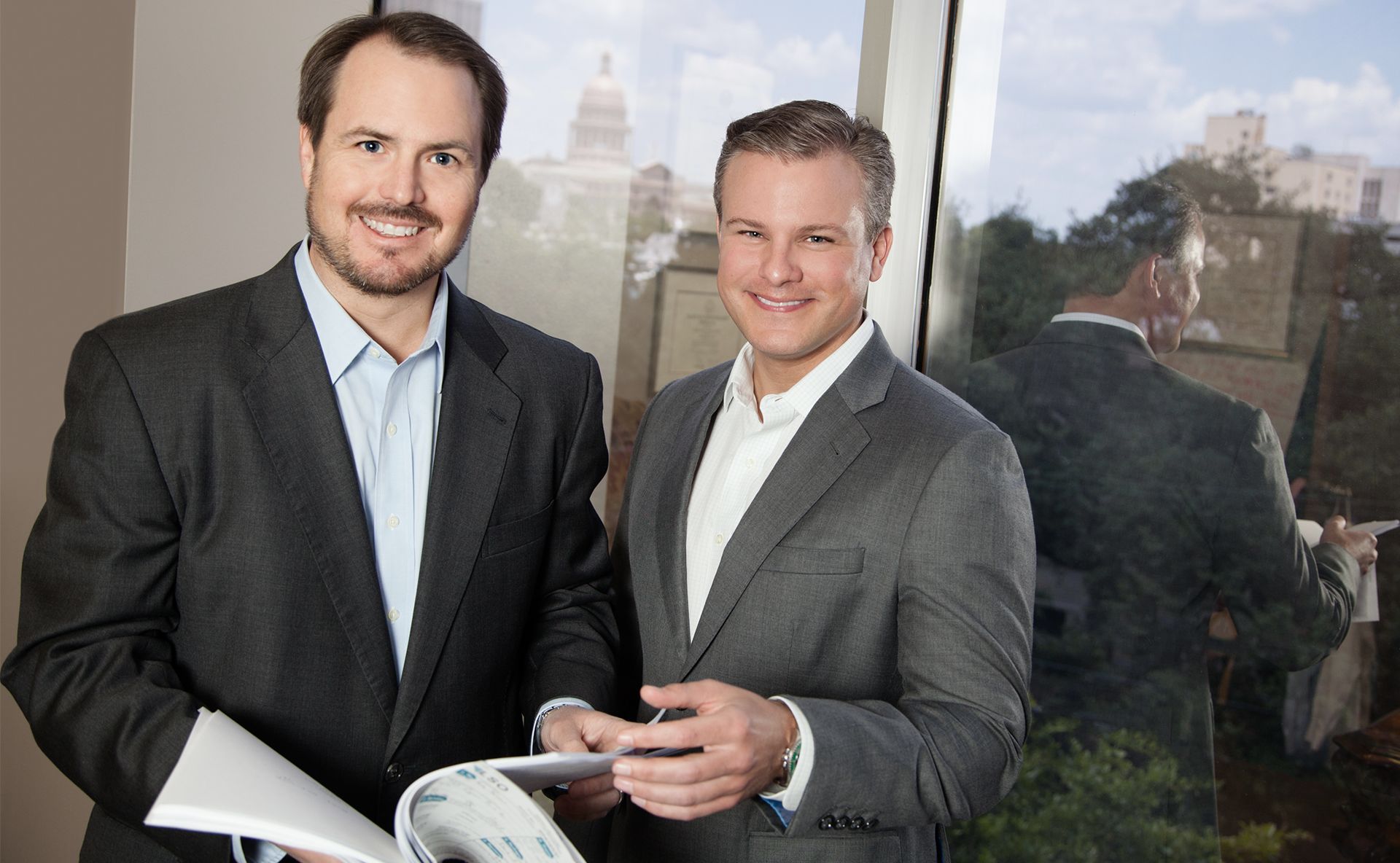 Award-Winning Legal Team Experienced Trial Attorneys That Will Fight For You In Court