Austin Workplace Accident Attorneys
What to Do If Injured on the Job - Workers' Comp Insurance
The state of Texas recognizes two types of workplace injury claims. The first is workers' compensation. If your employer carries workers' compensation insurance, you can file paperwork that will allow you to submit a workers' compensation claim. A Form DWC 041 will need to be filed with the Texas Department of Insurance: Division of Workers' Compensation.
If your employer does not carry workers' compensation insurance, they will be recognized as a workers' compensation non-subscriber. Employees who work for non-subscribers can still seek compensation through an injury claim or lawsuit. Some employers who are non-subscribers will offer to pay for part of an injured employee's medical care; some will even pay for all of it. This does not, however, exempt him or her from a lawsuit if the victimized employee wishes to pursue the matter legally.
By law, an employer is required to notify their employee of workers' compensation benefits. Information about your access to workers' compensation benefits should be included in your employee handbook or in the Summary Plan Description that is provided to you at the time that you are offered employment. Some businesses also post this information on the local employee bulletin board. If you're unsure about whether or not your employer offers workers' compensation, you can call the Texas Workforce Commission.
If you were injured on the job and need help bringing a claim, whether it's a workers' compensation claim or a third-party injury claim, contact Briggle & Polan, PLLC. Our Austin workplace accident attorneys have successfully recovered millions for our clients; let us fight for the fair recovery you are owed.
Contact us today at (512) 400-3278 to speak to an attorney about your case. We are available 24/7 and, if you are unable to come to our office, we can come to you.
Why Work with an Austin Personal Injury Attorney?
On-the-job injuries, like chemical burns, should not be dismissed, regardless of the working relationship that you have with your current employer. Employees are rightfully entitled to be provided with a safe workplace. This also includes:
Other inherently dangerous workspaces
Many of the accidents and occupational diseases that occur on the job are the direct or indirect result of an employer's failure to live up to said expectations. If your employer failed to provide safe working conditions for you and your fellow employees, legal action should be taken with the help of an experienced workplace injury attorney in Austin.
Employers can be held liable for accidents and injuries that were caused by:
Failure to provide adequate manpower to complete tasks
Failure to warn of potentially dangerous situations
Failure to provide safety tools and machinery
Failure to properly train employees
Seeking compensation for an injury that was sustained on the job can be tricky. Injured employees might be asked to speak with representatives from their employer's insurance company, as well as provide written statements about the accident that left them injured.
Although both of these are common scenarios, they are also scenarios that are frequently used against employees who were injured at work. In the absence of a workplace accident lawyer, anything you report to an insurance company (even your own) could be twisted and then used against you. Therefore, it is imperative to work with an injury lawyer who knows how to avoid the common traps posed by some insurance companies.
How to Obtain the Compensation You Deserve from a Workplace Injury
Workplace accidents are often underestimated when it comes to the consideration paid to the injuries that can result. As such, injured workers should involve an attorney in the matter as quickly as possible. Whether the injuries were sustained in the work environment of a non-subscriber or not, you are entitled to seek compensation for the harm that was caused to you. From construction accidents to industrial accidents to business-sector accidents, an attorney can help you pursue workers' compensation, a personal injury claim, or even a lawsuit.
Some of the many circumstances for which an injured employee can legally seek compensation are:
Medical bills
Rehabilitative care
Inability to work
Lost wages
Physical pain
Mental anguish
Emotional distress
Disfigurement
Impairment
Seek Council from our Austin Workplace Accident Attorneys
At Briggle & Polan, PLLC, all of our legal efforts focus on providing representation to persons who were wrongfully or unnecessarily harmed in any way. Many of these individuals are the victims of personal injury accidents that occurred while working on the job. At our office, our mission is to help clients take justice back—and it is exactly this mission that has earned us accreditation from the Better Business Bureau and recognition from Texas Watch. In all scenarios of injury accidents, we are prepared to offer our legal advice and skills to those in need.
For a free consultation with an Austin work accident attorney, call our office at (512) 400-3278 or fill out the contact form on our site.

I very much appreciate all their hard work and will be happy to refer to them should the need come up for friends. - Sandi

I couldn't be happier with the services they provided. - Emily

I felt really taken care of, have and will continue to refer to my friends. - Patrick

They got me the help I? needed within a few days of hiring them. - Karina

Briggle and Polan were phenomenal. - Tiffany
$1.8 Million Delivery Truck Accident

Our client was t-boned by a large package delivery truck that was traveling in excess of 70 mph. He sustained a severe neck injury that required spinal surgery. *Net to client was $759,182.96.

$1.5 Million Work Accident Caused Brain Injury

Our client was thrown off the back of a work truck, which fractured his skull and caused him to suffer a traumatic brain injury. *Net proceeds to the client were $900,052.11.

$1.3 Million Hit By Drunk Driver

Our client was run over by a drunk driver operating a company truck late at night which required multiple surgeries and months of rehabilitation. *Net proceeds to our client were $571,000.00.

$1.3 Million Hit and Run Truck Accident

Our client was rear-ended by a large package delivery truck on I-35, which fled the scene. *Net to client was $461,708.19.

$1 Million Rear-End Collision Resolved

Our client was rear-ended by an insurance adjuster in a commercial vehicle causing severe back and neck injuries. *Net to the client was $346,766.03.

$1 Million Drunk Driver T-Bone Collision

Our client was the passenger in a vehicle that was t-boned by a drunk driver, which resulted in her suffering multiple, life-threatening injuries. *Net to client was $395,912.60.

$450 Thousand DWI Wreck Resolved

Our client was rear-ended by a drunk driver, which injured his back and neck. *Net proceeds to the client were $229,040.12.

$450 Thousand 18 Wheeler Rollover Resolved

Our client was an employee working for a company in Montana when he was injured in a rollover collision with an 18-wheeler. *Net to the client was $214,573.81.

$400 Thousand Company Truck Wreck

Our client was traveling down a residential street when a company truck backed out of a driveway into the side of her vehicle. *Net to client was $110,000.

$400 Thousand Defective Tire Case With Co-Counsel

A man driving a cement truck was injured when his tire blew out and the cement truck rolled over. *Net to the client was $123,916.22.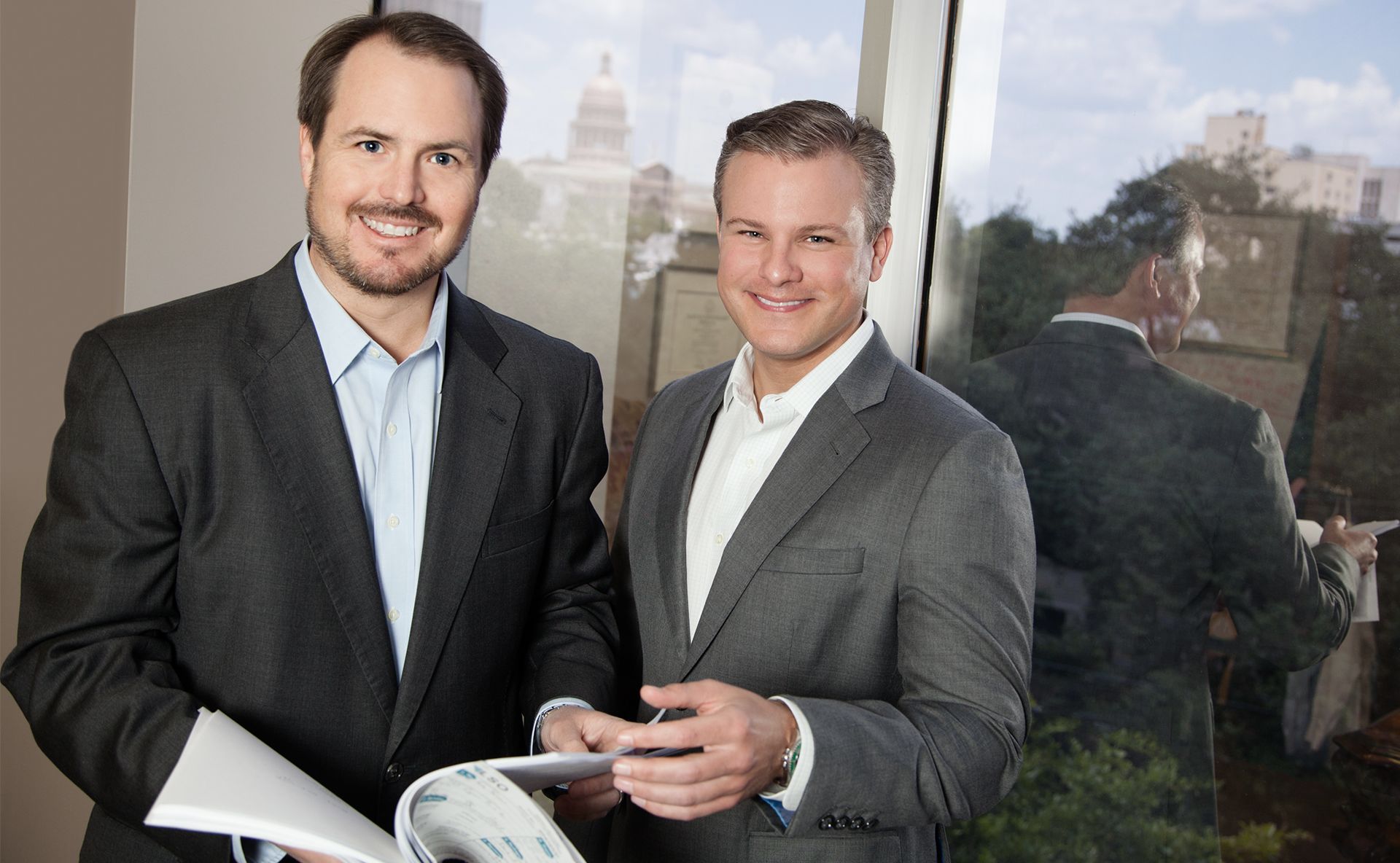 Award-Winning Legal Team Experienced Trial Attorneys That Will Fight For You In Court