Hit & Run Accident Attorneys in Austin
We May Be Able to Help You Recover Compensation
If you were involved in a hit and run accident or injured by a driver who fled the scene, our Austin hit and run accident attorneys may be able to help. At Briggle & Polan, PLLC, we provide aggressive legal representation for injured individuals and the surviving family members of those wrongfully killed. We can help you examine your own auto insurance coverage to determine if your damages may be covered.
Call (512) 400-3278 or submit an online contact form today for a free consultation with a member of our team. Se habla español.
Hit and run accidents are more common than you may think, and recent evidence shows those numbers are increasing. According to data from the National Highway Traffic Safety Administration (NHSTA), the number of fatal hit and run crashes has been trending upward. In 2009, there were 1,274 fatal hit and run crashes nationwide.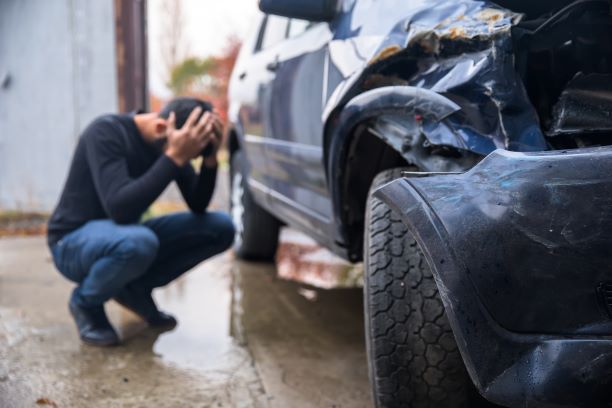 In 2011 (the most recent year the NHSTA has collected data), that number rose to 1,449. While there was an overall decrease in accidents during that three-year period, fatal hit and runs experienced an increase of 13.7%. In some areas of the country, like Los Angeles, nearly half of all accidents involved a driver who fled the scene.
Common Causes for a Hit and Run
Most of us, when involved in an auto accident, would greet the other driver, check for injuries, and exchange insurance information. Unfortunately, not everyone is as trustworthy. There are several reasons a person may flee the scene of an accident.
Here are some of the most common:
Driving Under the Influence: Drugs and alcohol often play a role in hit and run accidents. In fact, the AAA Foundation for Traffic Safety reports that alcohol plays a major role in hit and run fatalities involving pedestrians. These types of accidents make up 60% of all fatal hit and runs. People fear retribution for their actions, though sometimes their conscience wins out. In a recent high-profile case in Ohio, a 22-year old from Dublin confessed in an online video to killing a 61-year old man in a drunk driving accident. He is currently serving six and a half years in prison. While alcohol plays a significant role in auto accidents, it's not the only substance at play. Illicit drugs and even prescription drugs, like Ambien, can inhibit a person's ability to drive.
Unlicensed or Uninsured Drivers: A motorist may also flee the scene of an accident if he or she lacks proper insurance or drives without a valid license. For example, someone who drives with a suspended or revoked license is more likely to run. A report by AAA found unlicensed drivers are 66 times more likely to be involved in a hit and run accident. Offenders may also run if they're breaking other laws; for example, if they were driving a stolen vehicle or participating in street racing at the time of the accident. Some people will do anything in the name of self-preservation, including fleeing from a bad accident.
Young or Immature Driver: Lastly, people may run because they lack the maturity to deal with the result of their actions. Some drivers may be too scared to stop, while others may think they can avoid responsibility because there were no witnesses.
Are Hit & Run Accidents Covered by Insurance?
To file a car accident claim, there needs to be another driver who owns a policy that you can file against. If the driver escapes the scene of the accident before they can be identified, then you can't file a car accident claim. However, you can still file a hit and run accident claim if you have uninsured/underinsured motorist (UM/UIM) insurance.
Hit and run accidents are technically covered by insurance if you have UM/UIM insurance because an unidentified driver is handled the same as an uninsured one. Instead of seeking damages paid by another insurance company, you will be requesting them from your insurance provider. This turn of events could mean that you will find yourself in a legal contest with your insurer who is supposed to be on your side.
Keep in mind that UM/UIM insurance is not the default option for most auto insurance policies. You must voluntarily add UM/UIM insurance coverage to your policy, which will increase your monthly premium. The payoff for this type of coverage will be well worth the extra cost, though, if you get hurt in a hit and run accident.
What Should I Do If I'm a Victim of a Hit & Run Accident?
Being a victim in any accident is stressful, but a hit and run can be even worse. You don't have any insurance information from the other driver, so you'll have to enact your uninsured or underinsured motorist coverage to pay for any medical bills or property damage. Even with this coverage, you may not have enough to pay the full extent of your injuries.
If you've been involved in a hit and run, the most important thing you can do is file a police report. If you've been injured, the police will come to the scene; otherwise, you may need to visit your local precinct to file a report. Provide as much information as possible, even if you don't have a license plate number.
Once the police find the perpetrator, hire a hit & run accident attorney. A settlement can help you recoup medical expenses and pay for general damages such as pain and suffering.
Contact our Austin hit and run accident lawyers today at Briggle & Polan, PLLC for a free initial consultation. Call (512) 400-3278 to get started.

If you are looking for excellent and honest attorneys, call them. - Paige

It feels good to have a team on your side that knows what they're doing and is willing to help you against big faceless insurance companies that don't want to pay up what they owe. - Matt

I very much appreciate all their hard work and will be happy to refer to them should the need come up for friends. - Sandi

They got me the help I? needed within a few days of hiring them. - Karina

These guys really helped me when no one else would. - Lauren
$1.8 Million Delivery Truck Accident

Our client was t-boned by a large package delivery truck that was traveling in excess of 70 mph. He sustained a severe neck injury that required spinal surgery. *Net to client was $759,182.96.

$350 Thousand Company Truck Collision

Our client was struck by a company truck that ran a red light at a busy intersection. *Net to client was $166,651.36.

$400 Thousand Company Truck Wreck

Our client was traveling down a residential street when a company truck backed out of a driveway into the side of her vehicle. *Net to client was $110,000.

$100 Thousand DWI Wreck Resolved

Our client was struck by a drunk driver in Round Rock, Texas. *Net to client was $51,113.04.

$115 Thousand Distracted Driver Caused Collision

A distracted driver failed to yield the right of way to our client, causing a collision. *Net to client was $25,035.44.

$132 Thousand Distracted Driver

Our client was the passenger in a vehicle struck by a distracted motorist who failed to yield the right of way at an intersection. *Net to client was $33,250.59.

$112.5 Thousand Truck Crash Into Building

A company driver lost control of his vehicle and smashed into a convenience store, injuring our client in the process. *Net to client was $30,259.56.

$82 Thousand T-Bone Collision

Our client had to be airlifted to the hospital as a result of a t-bone collision. *Net proceeds to client were $23,914.57.

$85 Thousand T-Bone Collision Resolved

Our client was t-boned by a distracted driver who ran a stop sign and required surgery for injuries sustained. *Attorney fees and expenses totaled $30,267.51.

$225 Thousand Collision With A Distracted Driver Operating An 18-Wheeler

Our client severely injured her back in the wreck and the driver did not have the required commercial driver's license needed to operate the truck. *Net proceeds to client were $89,737.54.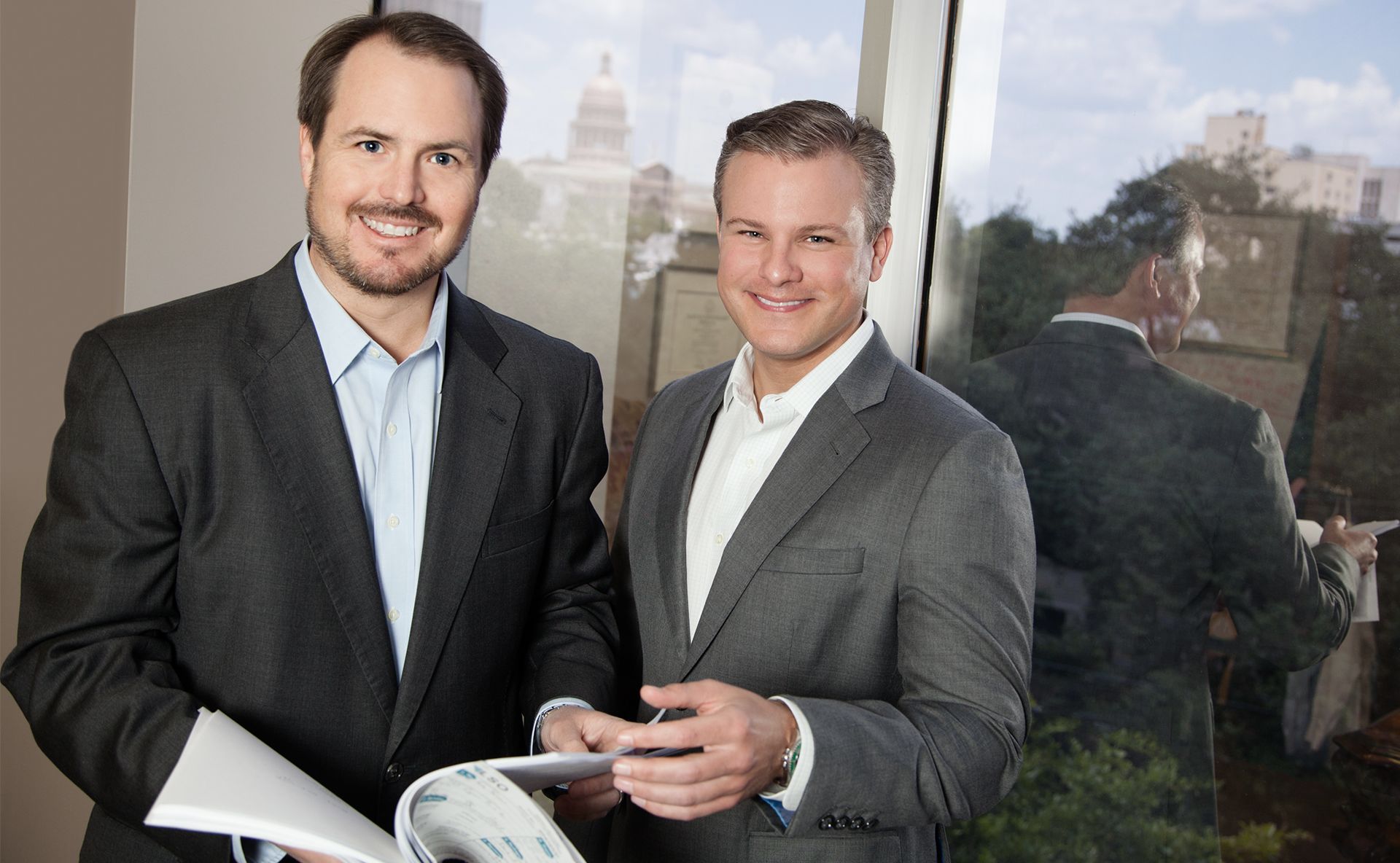 Award-Winning Legal Team Experienced Trial Attorneys That Will Fight For You In Court