Austin Distracted Driving Accident Attorneys
Helping You Hold Negligent Motorists Accountable
All drivers have a duty to operate their vehicles with reasonable care. This not only means following all the traffic laws and avoiding reckless driving maneuvers but also remaining focused on the task at hand. Distracted driving is extremely dangerous.
Even at moderate speeds, taking your attention away from the road for a few seconds can cause car accidents, resulting in serious harm to yourself and other drivers. If you were injured in an accident caused by a distracted driver, such as someone who was texting while driving at the time of the incident, Briggle & Polan, PLLC can help.
Our Austin distracted driving accident lawyers have recovered millions of dollars for injured clients throughout the area, and we are committed to aggressively advocating for you and your recovery.
---
Injured due to the negligence of a distracted driver? Call our firm at (512) 400-3278 or contact us online for a free, no-obligation consultation. We are available 24/7 and can come to you if needed.
---
Types of Distracted Driving
Distracted driving is a broad term used to describe any time drivers become distracted from giving their full attention to the road ahead.
There are three major types of distraction:
Manual distraction: Anything that requires you to remove your hands from the wheel or operating your gearshift is a manual distraction. This can include using a cell phone, eating or drinking, applying cosmetics, adjusting the stereo or music player, fiddling with a GPS system, rummaging through belongings, or anything else that requires your hands.
Visual distraction: Anything that diverts your eyes from the road and surrounding traffic is a visual distraction. When people slow down to look at an accident or a police officer who has pulled over another driver, they aren't paying attention to their own vehicles and create a hazard on the road to the drivers around them.
Cognitive distraction: Cognitive distractions describe anything that takes your mind off the road. Even though your hands and eyes may be devoted to driving, if your mind wanders due to a stressful day at work, typical worries, or even daydreaming, your mind is diverting attention from the sensory input around you and you may not be able to react in time should road conditions suddenly change.
Any of the types of distraction listed above can cause serious accidents. Text messaging is particularly dangerous, and since the advent of texting, the public has grown increasingly aware of how dangerous texting and driving is for the drivers doing it and the other drivers around them.
What Are the Most Common Driving Distractions?
The most common driving distractions are:
Rubbernecking at police stops or accidents
Applying makeup, brushing hair, and other forms of personal grooming
Reading a map or written directions
Eating and drinking
Dealing with children and pets
Programming the GPS
Changing the radio station or volume, or inserting a CD
Observing the scenery
Looking at billboard ads
Reaching for items on the floor or elsewhere in the car
What to Do if Injured by a Distracted Driver in Austin, TX
What you do directly after the car accident will be crucial to the rest of the case. If you have been hurt after an accident caused by another driver, it is likely that they were using their cell phone while driving, leading to the crash.
It may, however, be difficult to prove that he or she was in fact texting while driving, but there are ways that a professional attorney can determine whether this was the case. If you have the capability, contact the police and use your own phone to take photos of the scene of the accident.
These photos can then be used by your attorney to build a well developed case. In some cases, their phone records can be subpoenaed to determine if they were actively texting while they were driving.
Know Your Rights in a Distracted Driving Accident
Each year, accidents due to distracted driving kill thousands of people and injure many more. If you suffered injuries and damages due to distracted driving, you need to understand your rights and know your options when it comes to securing compensation for your losses.
After an accident with a distracted driver, address your medical needs first and call the police if you are able. The police report of the accident will be a crucial piece of documentation for your case. If the other driver was distracted in some way, he or she should be accountable for the harm caused.
Car accidents can cause serious injuries including:
Not only can these wounds be severely painful, but some also have the potential to cause long-term or permanent damage.
What Damages Are Available in a Distracted Driving Claim?
If you file a personal injury claim against the other driver, you can sue for damages, including:
Property damage to your vehicle and possessions damaged in the accident
Medical expenses, including hospital bills, EMT services, and the costs of any necessary ongoing treatments, such as prescriptions, physical therapy, subsequent surgeries, and accommodations for permanent disabilities
Pain and suffering
Lost income, including both current and future lost earnings
Car accident injuries can be seriously painful. Although it seems difficult to quantify pain with a monetary figure, your attorney will consult with experts to determine the level of pain you suffered due to the accident and the judge will use expert witness testimony to determine an appropriate figure.
Some accidents may render you unable to return to work for a long time, indefinitely in some cases. You can sue for the lost income you would have reasonably expected to earn had you not been injured. If a permanent disability completely prevents you from returning to work, you can often sue for the future income you would have earned.
Consult With Our Seasoned Trial Lawyers Today
If a distracted driver injures you in Texas, get in touch with the Austin distracted driving accident attorneys at Briggle & Polan, PLLC. Request a free consultation and we'll meet with you to discuss the details of your accident and let you know your options for legal recourse.
---
Have you suffered from injuries due to someone texting and driving? Contact us online or call (512) 400-3278 today to get started on your case with our distracted driving accident lawyers in Austin!
---

If you are looking for excellent and honest attorneys, call them. - Paige

It feels good to have a team on your side that knows what they're doing and is willing to help you against big faceless insurance companies that don't want to pay up what they owe. - Matt

I very much appreciate all their hard work and will be happy to refer to them should the need come up for friends. - Sandi

They got me the help I? needed within a few days of hiring them. - Karina

These guys really helped me when no one else would. - Lauren
$1.8 Million Delivery Truck Accident

Our client was t-boned by a large package delivery truck that was traveling in excess of 70 mph. He sustained a severe neck injury that required spinal surgery. *Net to client was $759,182.96.

$350 Thousand Company Truck Collision

Our client was struck by a company truck that ran a red light at a busy intersection. *Net to client was $166,651.36.

$400 Thousand Company Truck Wreck

Our client was traveling down a residential street when a company truck backed out of a driveway into the side of her vehicle. *Net to client was $110,000.

$100 Thousand DWI Wreck Resolved

Our client was struck by a drunk driver in Round Rock, Texas. *Net to client was $51,113.04.

$115 Thousand Distracted Driver Caused Collision

A distracted driver failed to yield the right of way to our client, causing a collision. *Net to client was $25,035.44.

$132 Thousand Distracted Driver

Our client was the passenger in a vehicle struck by a distracted motorist who failed to yield the right of way at an intersection. *Net to client was $33,250.59.

$112.5 Thousand Truck Crash Into Building

A company driver lost control of his vehicle and smashed into a convenience store, injuring our client in the process. *Net to client was $30,259.56.

$82 Thousand T-Bone Collision

Our client had to be airlifted to the hospital as a result of a t-bone collision. *Net proceeds to client were $23,914.57.

$85 Thousand T-Bone Collision Resolved

Our client was t-boned by a distracted driver who ran a stop sign and required surgery for injuries sustained. *Attorney fees and expenses totaled $30,267.51.

$225 Thousand Collision With A Distracted Driver Operating An 18-Wheeler

Our client severely injured her back in the wreck and the driver did not have the required commercial driver's license needed to operate the truck. *Net proceeds to client were $89,737.54.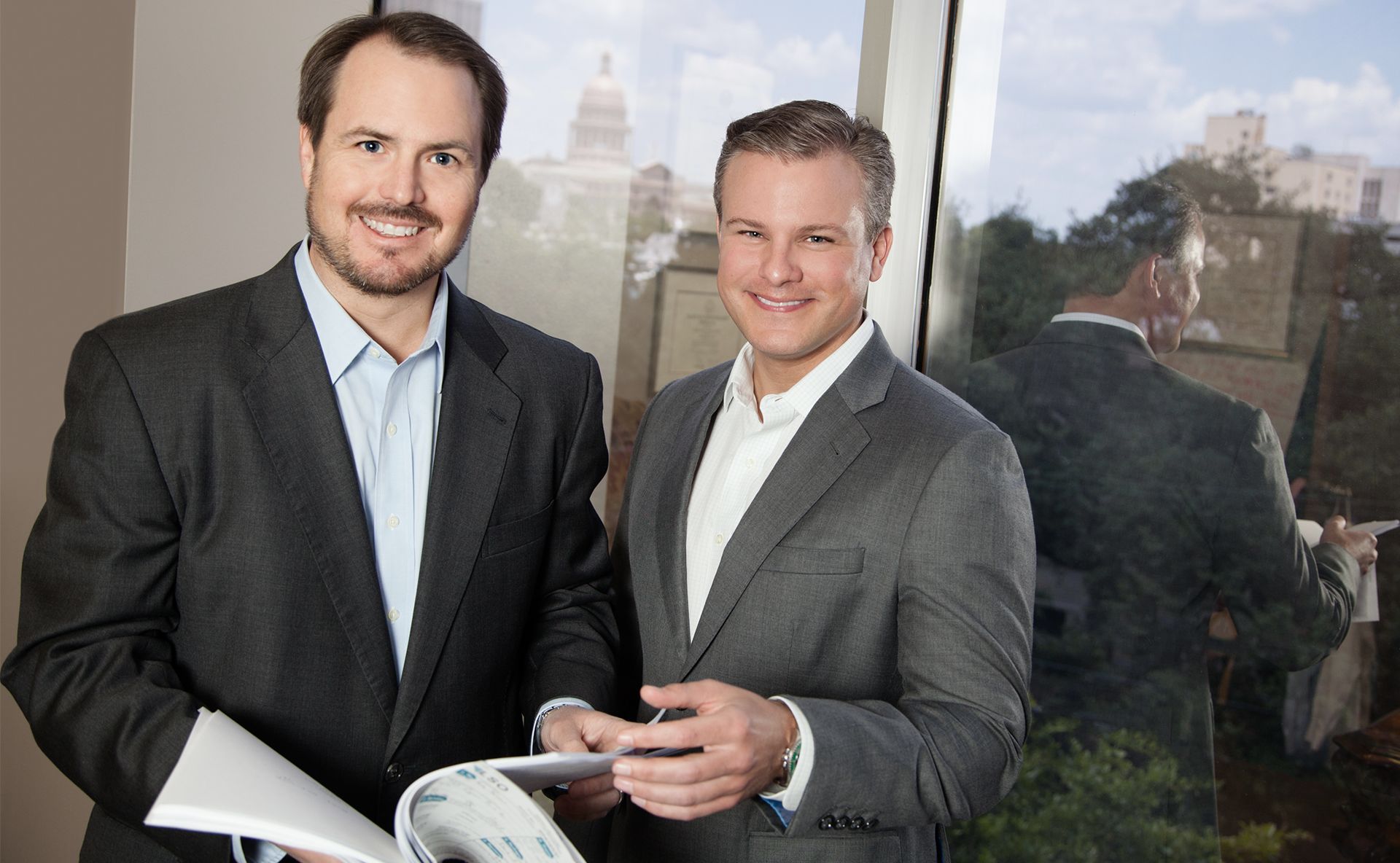 Award-Winning Legal Team Experienced Trial Attorneys That Will Fight For You In Court