Austin Chemical Exposure Lawyers
We Have a Proven Track Record of Success
We don't really think about it, but we come into contact with chemicals every day. Some chemicals are safe, while others are not. Harmful chemicals can cause damage if we breathe, eat, drink, or even absorb them through our skin.
Far too often, major corporations, businesses, and manufacturers put ordinary individuals at risk by allowing harmful chemicals to enter the air, ground, or even water supply. In other instances, workers are exposed to toxic substances while on the job, or consumers are harmed by chemicals used in the creation and manufacture of various products.
If you or your loved one was injured due to chemical exposure, Briggle & Polan, PLLC can help. Our Austin chemical exposure attorneys understand the complexities involved in these types of cases. We have a proven track record of success, having secured millions of dollars on behalf of our clients, and we are true trial attorneys who are not afraid to aggressively advocate for you in the courtroom.
Call our office at (512) 400-3278 or contact us online today for a free consultation. We are available 24/7; se habla español.
The Effects of Chemical Exposure
Everyone responds to chemical exposure differently. Some people may never experience ill effects, while others more sensitive to exposure may become very sick. Chemical exposure can have acute effects or may cause injury over long periods of time (also known as chronic exposure).
As indicated by the CDC, several factors may play into your reaction to chemical exposure, including:
The kind of chemical you were exposed to
How much of a chemical you were exposed to
How long you were in contact with the chemical
How often you were exposed to the chemical
How it entered your body (e.g., skin, ingested, breathed in, etc.)
Your general state of health
Harmful Chemicals & the Workplace
Some occupations are more hazardous than others, and some are more likely to result in a workplace injury due to chemical exposure. Employers are bound by law to provide you with a safe and healthy workplace. If you work in the presence of toxic chemicals, employers are required to tell you so.
Information about these chemicals is available in Material Safety Data Sheets (MSDSs). An MSDS will tell you how to appropriately handle a specific chemical, and what to do if you're accidentally exposed to it. An MSDS will also list reactivity and potential side effects, long-term effects on health, proper disposal, and the required protective equipment.
Your employer may also post warning signs about dangerous chemicals, especially in areas with poor ventilation.
Reducing Your Exposure to Toxins in the Workplace
There are steps you can take to reduce and even prevent dangerous exposure to chemicals.
The Centers for Disease Control and Prevention recommends the following:
Substitution: In some cases, there may be a substitution for the chemical your company uses. Ask a supervisor if there's a less hazardous alternative available.
Isolation: Preventing exposure to dangerous chemicals is all about isolating the substance from contact with your body. Examples of isolation include machine guards, glove boxes, electrical insulation, and remote controlled equipment.
Ventilation: The danger of an airborne substance can be minimized by providing appropriate ventilation, which may be achieved in one of two ways: by diluting the toxic air with an uncontaminated stream of fresh air, or by capturing the contaminant at its source (e.g., a filter).
Administrative Measures: Managers can minimize employee exposure by rotating shifts or reducing the number of hazardous work hours.
Personal Protective Measures: In addition to any company-furnished gear, consider taking an additional precaution by using a personal ventilator or protective clothing.
When it comes to safety in your workplace, knowledge is your most powerful weapon. Ask your employer for copies of all MSDSs to prepare yourself for hazards. Know what to do in an emergency situation to minimize your risk. If you believe you've been exposed to a dangerous amount of chemicals, seek medical attention immediately.
Dangerous Chemicals at Home
The workplace isn't the only area where you may be exposed to chemicals. Even your home may have undisclosed risks.
Here are some examples:
Lead and asbestos: Homes built prior to 1978 may contain these two chemicals, which can lead to ill health effects such as brain damage and cancer.
Black mold: Homes can contain black mold from flooding or water damage. Exposure to this mold can lead to chronic respiratory problems
Radon: Homes can have this odorless radioactive gas. Prolonged exposure can lead to cancer.
Call an Austin Chemical Burn Lawyer about Possible Exposure
If you've been injured because of chemical exposure in the workplace, at home, or while on someone's property, hire a chemical burn attorney to fight for your rights. At Briggle & Polan, PLLC, our Austin chemical exposure attorneys are committed to helping you fight for the maximum compensation you are owed.
Contact our office today at (512) 400-3278 for a free, no-obligation consultation.

I very much appreciate all their hard work and will be happy to refer to them should the need come up for friends. - Sandi

I couldn't be happier with the services they provided. - Emily

I felt really taken care of, have and will continue to refer to my friends. - Patrick

They got me the help I? needed within a few days of hiring them. - Karina

Briggle and Polan were phenomenal. - Tiffany
$1.8 Million Delivery Truck Accident

Our client was t-boned by a large package delivery truck that was traveling in excess of 70 mph. He sustained a severe neck injury that required spinal surgery. *Net to client was $759,182.96.

$1.5 Million Work Accident Caused Brain Injury

Our client was thrown off the back of a work truck, which fractured his skull and caused him to suffer a traumatic brain injury. *Net proceeds to the client were $900,052.11.

$1.3 Million Hit By Drunk Driver

Our client was run over by a drunk driver operating a company truck late at night which required multiple surgeries and months of rehabilitation. *Net proceeds to our client were $571,000.00.

$1.3 Million Hit and Run Truck Accident

Our client was rear-ended by a large package delivery truck on I-35, which fled the scene. *Net to client was $461,708.19.

$1 Million Rear-End Collision Resolved

Our client was rear-ended by an insurance adjuster in a commercial vehicle causing severe back and neck injuries. *Net to the client was $346,766.03.

$1 Million Drunk Driver T-Bone Collision

Our client was the passenger in a vehicle that was t-boned by a drunk driver, which resulted in her suffering multiple, life-threatening injuries. *Net to client was $395,912.60.

$450 Thousand DWI Wreck Resolved

Our client was rear-ended by a drunk driver, which injured his back and neck. *Net proceeds to the client were $229,040.12.

$450 Thousand 18 Wheeler Rollover Resolved

Our client was an employee working for a company in Montana when he was injured in a rollover collision with an 18-wheeler. *Net to the client was $214,573.81.

$400 Thousand Company Truck Wreck

Our client was traveling down a residential street when a company truck backed out of a driveway into the side of her vehicle. *Net to client was $110,000.

$400 Thousand Defective Tire Case With Co-Counsel

A man driving a cement truck was injured when his tire blew out and the cement truck rolled over. *Net to the client was $123,916.22.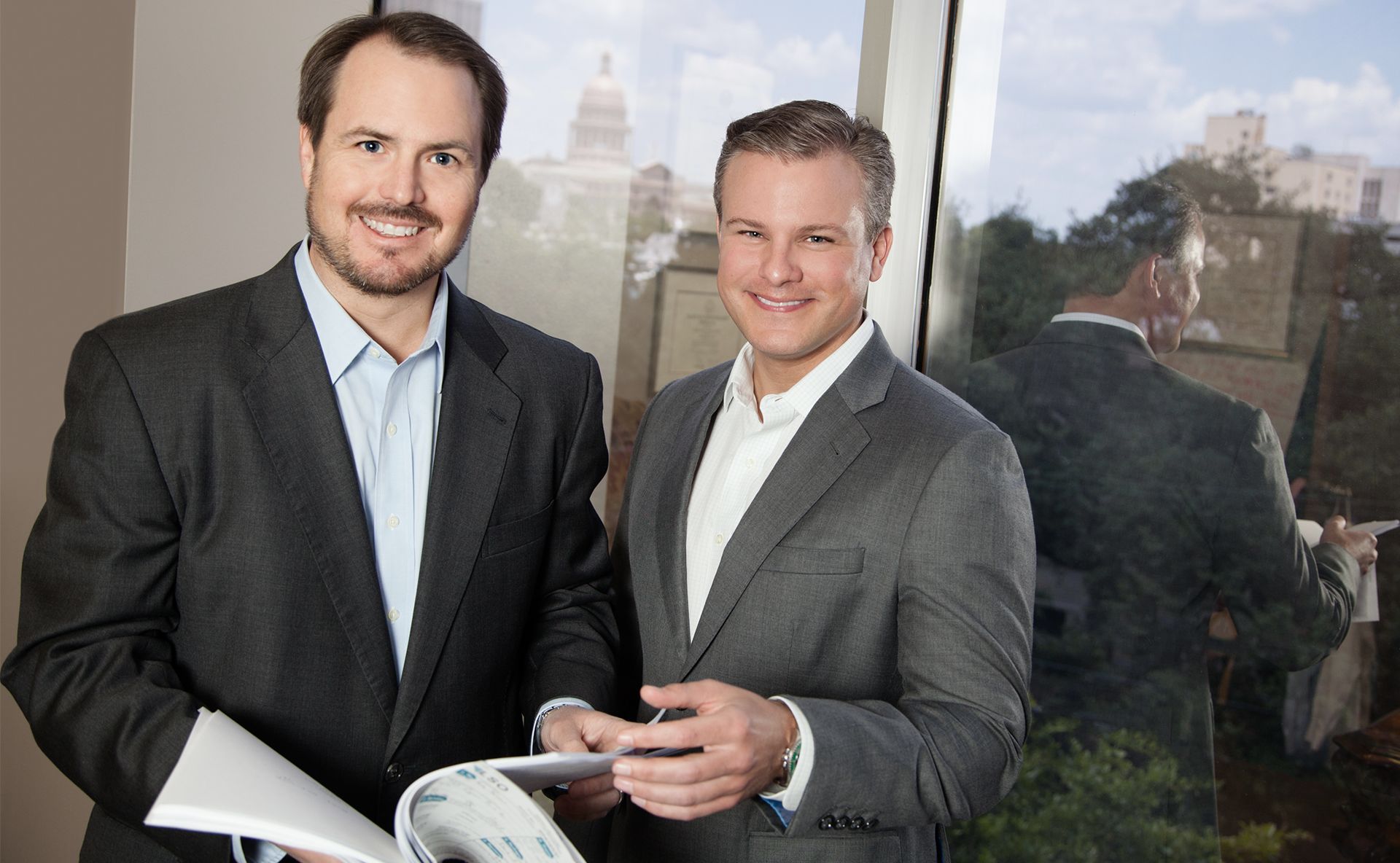 Award-Winning Legal Team Experienced Trial Attorneys That Will Fight For You In Court