If you experience a car accident, you may find yourself facing multiple obstacles. It's easy for this process to become confusing, and you may have many questions about what comes next. Unfortunately, this is one of the most trying times you may encounter, so you want to be sure you have the answers necessary to feel peace of mind.
Because we know this is a challenging process for you, we aim to answer all of your questions. Below, we have compiled 10 of the most common questions we receive at our firm, along with some answers to help you understand the process better. If you have any additional questions, our Austin car accident lawyers are here to help you.
10 common questions we receive include:
What should I do if I get into a car accident?
How much money do I get in a car accident?
Should I call my insurance company if someone hits my car?
How long do I have to call my insurance after a crash?
How do you prove fault?
Will my insurance go up after an accident?
Do I really need to see a doctor after my accident?
Will my insurance company drop me after a claim?
How do insurance companies value pain and suffering?
Is Texas a fault or no-fault state?
If you have questions or need to file a claim, give us a call at (512) 400-3278 today.
1. What Should I Do If I Get Into a Car Accident?
If you get into a car accident, there are various steps that you should take to protect your rights. Likewise, you should also avoid certain activities that can cause the insurance company to challenge your claim's validity.
The dos:
Exchange information with the other driver(s) in the accident
Report the crash to your insurance provider and local law enforcement
Take photos of vehicle damage, visible injuries, and the accident scene
Speak with witnesses who can provide you with a statement of the event
Get medical care to start your treatment and create a medical record
Call a lawyer to protect your claim
The don'ts:
Don't apologize for the accident as insurance companies use this as an admission of fault
Don't use words like "I think" because the uncertainty can damage your claim
Don't post about your accident or photos contradicting your injury claim on social media
Don't leave the accident scene without exchanging information
2. How Much Money Do I Get In a Car Accident?
Your car accident claim's value varies depending on numerous factors. You may feel that your injuries are enough to get you a large amount of compensation, but most insurance companies look at economic and non-economic factors. Some insurance companies offer low settlements that don't meet your needs, so having a lawyer evaluate your situation can help you better understand the value.
Some factors to consider include medical care expenses, lost income, property damage, pain and suffering, emotional distress, and more.
3. Should I Call My Insurance Company If Someone Hits My Car?
You should always report your accident to your insurance company. Some individuals may request to pay you out of their pocket to settle a claim. If you agree to this, you risk losing out on any legal rights you may have to hold the responsible party accountable and pursue compensation through that individual's insurance provider.
4. How Long Do I Have to Call My Insurance After a Crash?
The statute of limitations says you have two years from the car accident to file your civil action. However, you want to report the car accident to your insurance company soon after it happens. The longer you wait, the more likely it is insurance adjusters will use your delay against you.
5. How Do You Prove Fault?
Fault and liability after a car accident require evidence that can help show negligence on the other party's behalf. The four factors to prove fault and liability include showing:
The driver had a duty of care
There was a breach in that duty of care
The breach led to an accident
The accident led to an injury
6. Will My Insurance Go Up After an Accident?
Insurance companies operate on their own accord, and they all handle claims differently. While many insurance companies will only raise rates when their policyholder is responsible for a crash, others will look at any crash as a liability and raise the rates of anyone involved in one.
7. Do I Really Need to See a Doctor After My Accident?
In some accidents, you may walk away from it feeling just fine. However, your initial feelings may not always last. Latency issues involving injuries can cause some aches and pains to manifest hours, days, or even weeks after the accident. Because latency issues can exist, you should see a doctor as soon as possible after an accident to receive a proper diagnosis of any injury you may have.
8. Will My Insurance Company Drop Me After a Claim?
We cannot answer this fully as multiple situations come into play. Of course, your actions can go a long way in determining how your insurance provider will handle a claim. While it may be unfair, some insurance providers will drop policyholders after a claim, especially if they determine that person to be a liability and providing coverage threatens their profits.
9. How Do Insurance Companies Value Pain and Suffering?
One often confusing aspect of insurance claims is non-economic compensation. Insurance companies may look at pain and suffering in a much different way than your legal team does. However, pain and suffering claims often follow either a multiplier method or a per diem approach. The idea behind pain and suffering is to compensate claimants for the impact the crash may have on their lives, not their economic losses.
10. Is Texas a Fault or No-Fault State?
Texas is a fault state. After a car accident, you can look at liability to determine who was most at-fault for your accident. If you show that another driver claims a majority of the burden and their negligence led to your harm, you can hold that party accountable for your losses. You can file a claim with that person's insurance provider to cover your expenses and potentially take legal action when necessary.
At Briggle & Polan, PLLC, we focus on helping those who suffer injuries because of someone else's reckless actions. If you suffer harm in a car accident, know that you have rights, and our Austin car accident attorneys go above and beyond to protect them.
We hope that we could answer some questions that you may have about car accident claims. We know this is a challenging and difficult time in your life, and we thank you for trusting in our firm to provide you some peace of mind. If you need legal representation, we are here for you every step of the way with a focus on obtaining the maximum compensation you deserve. We'll give you a voice against negligence.
Call our firm today at (512) 400-3278 and speak with a lawyer in a free consultation. We operate on contingency fees, meaning if we don't win, you don't pay. We're here to protect your rights every step of the way.
About the Author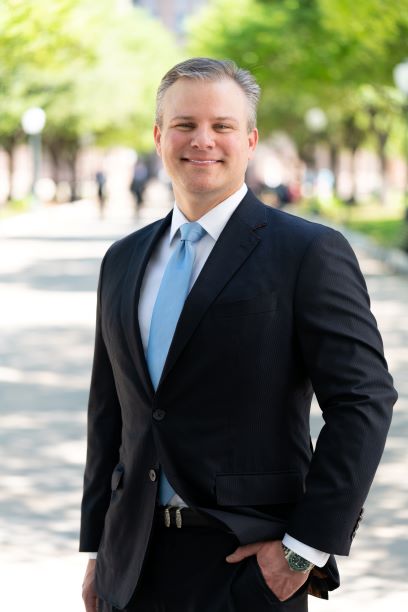 Attorney Hayden Briggle is an experienced personal injury attorney in Texas who is committed to pursuing the best possible results for victims of negligence. He handles a wide range of legal cases, from minor car accidents to serious injury cases. He is an established member of the firm who uses his knowledge to build strategic cases on his clients' behalf.