Austin Slip & Fall Accident Attorneys
Assisting Severely Injured Victims of Slip, Trip & Fall Accidents
Falls can be deadly to people of any age and even more so for the elderly. Slip, trip, and fall accidents cause fatalities and catastrophic injuries much more often than most people realize. You may be surprised to learn that more people end up in the emergency room because of injuries sustained in falls than because of car accidents. In fact, falls are responsible for more emergency room visits than any other type of accident. Data provided by the U.S. Centers for Disease Control and Prevention (CDC) indicate that approximately 8 million people are injured in falls every year in this country and about 24,000 of those victims die from their injuries. Falls are the leading cause of death among the elderly, as well as being a leading cause of traumatic brain injury (TBI). A shocking 35 percent of all brain injuries are caused by falling.
If you or your loved one was injured in a fall and you believe that the owner of the property where the fall occurred is responsible, contact Briggle & Polan, PLLC. Our skilled and experienced Austin slip and fall attorneys can help you navigate the legal system and seek the full, fair compensation you are owed. We offer compassionate, client-focused guidance and an aggressive, results-driven approach.
Contact our firm online or by phone at (512) 400-3278 today for a free, no-obligation consultation. We are available 24/7; se habla español.
Who Is Liable for Slip & Fall Accidents?
When they occur as a result of dangerous property conditions, slip and fall accidents fall under the umbrella of premises liability. Often, these falls are entirely preventable—caused by walkways, both indoors and out, that are made unsafe by lack of proper maintenance or failure of premises owners or operators to respond in a timely manner when a hazardous condition occurs.
Premises owners, as well as their employees, lessees, maintenance staff, and management, have a legal responsibility to keep their properties in a safe condition and not to expose people legally on the premises to an unreasonable danger of falling. Failing in this "duty of care" can be seen as negligence. This can incur liability on the responsible party if someone is seriously injured or killed when tripping on an obstacle on a walkway, stairway, or parking area or slipping on a wet, oily, over-polished, irregular, or otherwise unsafe surface.
Keeping premises free of hazards takes some work. The property needs to be inspected often and any dangerous conditions immediately remedied. While the cleanup or repair is being done, barriers or signs should be placed around the area, warning the public of the danger.
What Must Be Proven in a Slip, Trip, & Fall Case?
In order to prove that the owner of the facility where you tripped and fell is at fault for the injuries you are currently suffering, several elements must be undeniably proven:
Liability - As the plaintiff in the case, you will need to prove that the defendant had a duty of care to you.
Negligence - You will then need to show that the defendant breached this duty of care and that you were harmed as a result of this negligence.
Damages - It must also be proven that you suffered economic and/or non-economic losses as a result of the accident.
A successful claim hinges on proving the above three factors. Working with an experienced slip and fall accident attorney is essential when handling a case of this nature.
Conditions that Cause People to Slip, Trip, or Fall
These are some of the common hazards that cause people to fall:
Wet pavements, often from a sprinkler system
Pavements that are cracked or uneven (often caused by roots growing beneath them)
Potholes
Debris, garbage, or other obstacles on a walkway
Merchandise fallen from store shelves
Broken, irregular, or worn-out steps on a staircase
Staircases lacking handrails
Over-waxed, highly polished floors
Spilled food and drinks
Torn, loose, or damaged carpet
Lack of adequate lighting
Injuries Often Caused by Slipping, Tripping & Falling
Far too many people do not survive fall injuries. Many of those who do survive face huge medical bills, time out of work, and a diminished quality of life.
Below are some of the injuries that commonly result from a bad fall:
Quadriplegia
Paraplegia
Internal organ damage
Ruptured discs
Joint injuries
Neck and back sprains and strains
Lacerations and scarring
Death
Getting Your Due: Recovering Money for Damages from Your Fall
If you or someone you care about has suffered a serious injury caused by the failure of the party responsible for maintaining the property, you may be entitled to receive compensation for your economic losses and other damages. You are entitled to claim compensation for damages to both your finances and your quality of life.
An experienced attorney can assist you in filing the initial claim and negotiating a settlement. If a fair settlement offer is not made, a jury trial is sometimes necessary, so you should make sure that your attorney is a strong trial lawyer who is comfortable in the courtroom. Some attorneys avoid trials at all costs, but you should avoid hiring a lawyer who won't go to trial. The insurance companies know who these lawyers are, and they usually won't offer adequate compensation when there is no possibility of a trial.
Put a Skilled Professional on Your Team
Slip, trip, and fall accident cases are never easy. Defendants and their insurers will look long and hard for reasons to pay as little as possible on your claim or even deny it entirely. By having an attorney who exclusively practices personal injury law working for you, you can rest easy knowing a legal professional has your back, that your rights are being protected, and that statutory timelines are being met. You can avoid the stress of dealing with insurance companies and be able to relax, knowing that all negotiations are being handled in your behalf by a skilled professional. And you will probably walk away with much more money than if you tried to go it alone.
A seasoned slip, trip, and fall attorney knows the value of your case and knows how to overcome the various tactics insurance companies use to save money by low-balling valid claims. Research shows that those with quality legal counsel end up with more money in their pockets. So, contact an experienced slip and fall lawyer in Austin at Briggle & Polan, PLLC as soon as possible. You should bring an attorney on board right away after the accident to allow for a thorough investigation while the evidence is still available and to avoid missing filing deadlines.
We Have Recovered Millions for Our Clients
Attorneys Hayden Briggle & Parker Polan are committed to the best results for every client we represent. Our practice is focused on you and your family, as well as on obtaining the results that will allow you to live as comfortably as possible and get all the care and assistance you need in the face of your losses. Although we are able to settle most slip, trip, and fall cases out of court, we are always ready to take your case to a jury if that's the only way to get you the amount of money your case is worth.
To preserve your right to a recovery, avoid discussing the details of your accident or injury with any insurance adjuster or another company representative. Don't sign any authorizations or releases and don't give the adjuster a recorded statement, as these are tactics that insurance companies employ to fish for information they can use to diminish the value of your claim—or deny it altogether. We can handle the insurance company and protect your rights throughout the legal process.
Call Briggle & Polan, PLLC at (512) 400-3278 today to schedule a free consultation within the next few days.

If you are looking for excellent and honest attorneys, call them. - Paige

It feels good to have a team on your side that knows what they're doing and is willing to help you against big faceless insurance companies that don't want to pay up what they owe. - Matt

I very much appreciate all their hard work and will be happy to refer to them should the need come up for friends. - Sandi

They got me the help I? needed within a few days of hiring them. - Karina

These guys really helped me when no one else would. - Lauren
$1.8 Million Delivery Truck Accident

Our client was t-boned by a large package delivery truck that was traveling in excess of 70 mph. He sustained a severe neck injury that required spinal surgery. *Net to client was $759,182.96.

$350 Thousand Company Truck Collision

Our client was struck by a company truck that ran a red light at a busy intersection. *Net to client was $166,651.36.

$400 Thousand Company Truck Wreck

Our client was traveling down a residential street when a company truck backed out of a driveway into the side of her vehicle. *Net to client was $110,000.

$100 Thousand DWI Wreck Resolved

Our client was struck by a drunk driver in Round Rock, Texas. *Net to client was $51,113.04.

$115 Thousand Distracted Driver Caused Collision

A distracted driver failed to yield the right of way to our client, causing a collision. *Net to client was $25,035.44.

$132 Thousand Distracted Driver

Our client was the passenger in a vehicle struck by a distracted motorist who failed to yield the right of way at an intersection. *Net to client was $33,250.59.

$112.5 Thousand Truck Crash Into Building

A company driver lost control of his vehicle and smashed into a convenience store, injuring our client in the process. *Net to client was $30,259.56.

$82 Thousand T-Bone Collision

Our client had to be airlifted to the hospital as a result of a t-bone collision. *Net proceeds to client were $23,914.57.

$85 Thousand T-Bone Collision Resolved

Our client was t-boned by a distracted driver who ran a stop sign and required surgery for injuries sustained. *Attorney fees and expenses totaled $30,267.51.

$225 Thousand Collision With A Distracted Driver Operating An 18-Wheeler

Our client severely injured her back in the wreck and the driver did not have the required commercial driver's license needed to operate the truck. *Net proceeds to client were $89,737.54.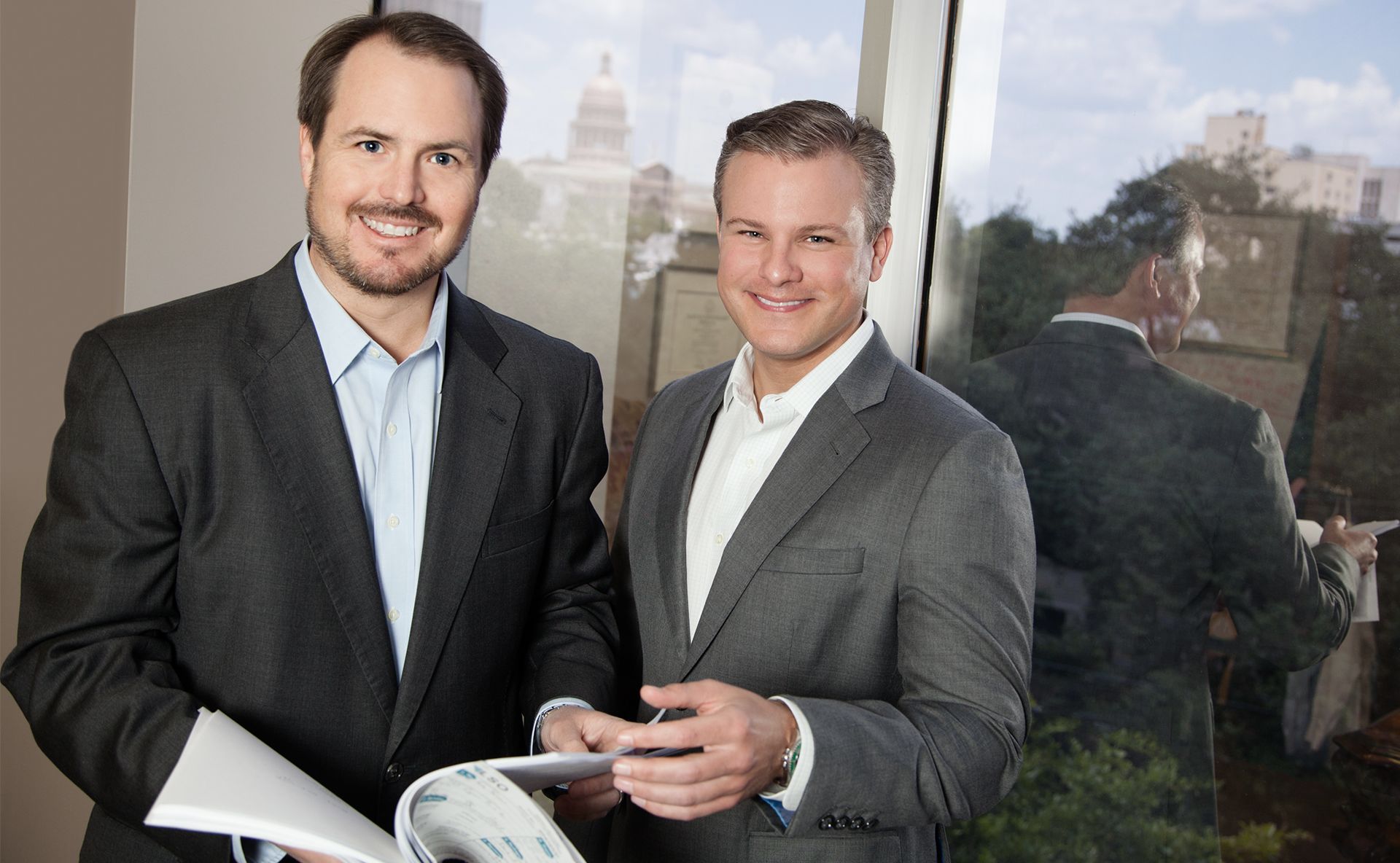 Award-Winning Legal Team Experienced Trial Attorneys That Will Fight For You In Court