Austin Auto Product Liability Lawyers
Determining Whether a Defect Car Part Led to Your Accident
Safety-related automobile recalls happen more often than many consumers realize. In 2014, manufacturers recalled almost 64 million vehicles in 803 separate recalls. Manufacturers can and do make mistakes during the design, assembly, and marketing processes, which easily lead to an unsafe or inherently dangerous vehicle. When automobile manufacturers commit these errors, the consequences can be deadly.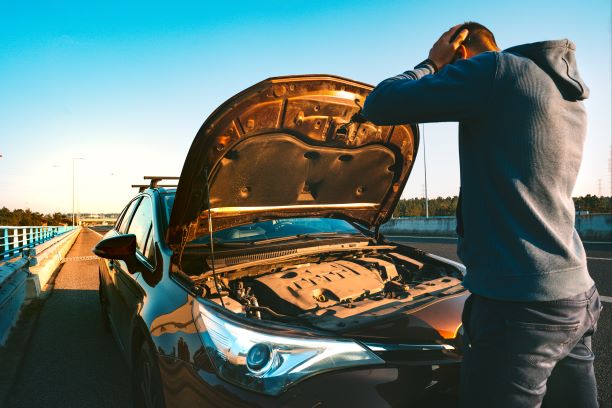 If you were involved in a car accident and you believe a defective car part—such as a tire defect, airbag defect, or brake defect—played a role in the incident, reach out to the Austin auto product liability lawyers at our firm as soon as possible. These types of claims are particularly complex for a number of reasons; simply determining whether or not an auto defect did, in fact, cause the accident often requires the expertise of accident reconstruction experts and other specialists. Recovering compensation from the liable party—whether it's the manufacturer, distributor, or another party—can also be a very difficult process.
Our team has extensive experience handling all types of car accident claims:
While we strive to recover a just settlement for each and every one of our clients, we are not afraid to take your case to trial if necessary.
Contact us today to request a free, no-obligation consultation. Call (512) 400-3278. Se habla español.
Rules Regarding Automobile Recalls
When a dangerous or defective product comes to the manufacturer's attention—typically when it causes a car accident or injury—the National Highway Traffic Safety Administration (NHTSA) requires that the company issue a recall. However, many consumers are not informed of the recall campaign or do not understand the implications of the recall. Automobile manufacturers have the choice of voluntarily issuing a recall, or the NHTSA will get a court order to enforce the issuance. The manufacturer must then remedy the problem at no cost to the consumers or the owners of the recalled vehicles.
A recall is necessary when a motor vehicle or vehicle part does not comply with Federal Motor Vehicle Safety Standards. These are minimum performance requirements for vehicle parts that affect safe operation, such as the brakes, steering column, tires, and lighting. The Standards also issue requirements for parts related to passenger safety, including seatbelts, airbags, and child restraints. A manufacturer must also issue a recall when there is a safety-related product defect in a vehicle or piece of equipment, such as seatbelts that do not latch properly or unsafe parking gear.
It is often the consumers who bring an auto defect to the NHTSA's attention. Consumers can report a safety problem through NHTSA's vehicle safety hotline or through their website. The NHTSA will review your complaint and conduct an investigation if necessary. This includes a screening process of the complaint, an analysis of any petitions that call for a safety review, an investigation of the product, and management of a safety recall campaign. The NHSTA will contact the company regarding the defect and ensure that it issues an effective recall.
What to Do If You Are in a Car Accident Caused by an Auto Defect
After a car accident, the first step is to seek emergency medical services for any injuries. The second step is to call an Austin auto defect injury attorney. If you believe that your accident resulted from a vehicle or equipment defect, your attorney will go through the appropriate outlets to investigate the claim and see if a defect was at fault. Your attorney will be able to tell you if other consumers have complained of the same issue or if the NHTSA has any currently open investigations of the manufacturer.
If any manufacturer recalls your car, you have certain rights known as recall remedies. Federal law mandates that the manufacturing company must provide consumers with a remedy for the recall at no cost and within a reasonable timeframe. The manufacturer can choose to either repair or replace the defective part or issue a refund. If you are involved in an accident prior to the company announcing the recall, you may have grounds to sue the company and receive compensation.
Trust Our Competent Austin Auto Recall Attorneys
If you have an issue with your recall remedy—for example, if you paid for your repair before the manufacturer ordered a recall—you may be entitled to reimbursement. After you have been involved in an accident in a vehicle with a recall, contact the Austin auto product liability lawyers Briggle & Polan, PLLC for a free consultation. Our experienced trial attorneys know your rights as a consumer and as an accident victim and can help you file a claim against the appropriate party. The manufacturer's negligence, such as failing to notify the public of a defective part, may be responsible for your accident.
To find out if you are eligible to receive compensation from the automobile manufacturing company, call (512) 400-3278 or contact us online today.

If you are looking for excellent and honest attorneys, call them. - Paige

It feels good to have a team on your side that knows what they're doing and is willing to help you against big faceless insurance companies that don't want to pay up what they owe. - Matt

I very much appreciate all their hard work and will be happy to refer to them should the need come up for friends. - Sandi

They got me the help I? needed within a few days of hiring them. - Karina

These guys really helped me when no one else would. - Lauren
$1.8 Million Delivery Truck Accident

Our client was t-boned by a large package delivery truck that was traveling in excess of 70 mph. He sustained a severe neck injury that required spinal surgery. *Net to client was $759,182.96.

$350 Thousand Company Truck Collision

Our client was struck by a company truck that ran a red light at a busy intersection. *Net to client was $166,651.36.

$400 Thousand Company Truck Wreck

Our client was traveling down a residential street when a company truck backed out of a driveway into the side of her vehicle. *Net to client was $110,000.

$100 Thousand DWI Wreck Resolved

Our client was struck by a drunk driver in Round Rock, Texas. *Net to client was $51,113.04.

$115 Thousand Distracted Driver Caused Collision

A distracted driver failed to yield the right of way to our client, causing a collision. *Net to client was $25,035.44.

$132 Thousand Distracted Driver

Our client was the passenger in a vehicle struck by a distracted motorist who failed to yield the right of way at an intersection. *Net to client was $33,250.59.

$112.5 Thousand Truck Crash Into Building

A company driver lost control of his vehicle and smashed into a convenience store, injuring our client in the process. *Net to client was $30,259.56.

$82 Thousand T-Bone Collision

Our client had to be airlifted to the hospital as a result of a t-bone collision. *Net proceeds to client were $23,914.57.

$85 Thousand T-Bone Collision Resolved

Our client was t-boned by a distracted driver who ran a stop sign and required surgery for injuries sustained. *Attorney fees and expenses totaled $30,267.51.

$225 Thousand Collision With A Distracted Driver Operating An 18-Wheeler

Our client severely injured her back in the wreck and the driver did not have the required commercial driver's license needed to operate the truck. *Net proceeds to client were $89,737.54.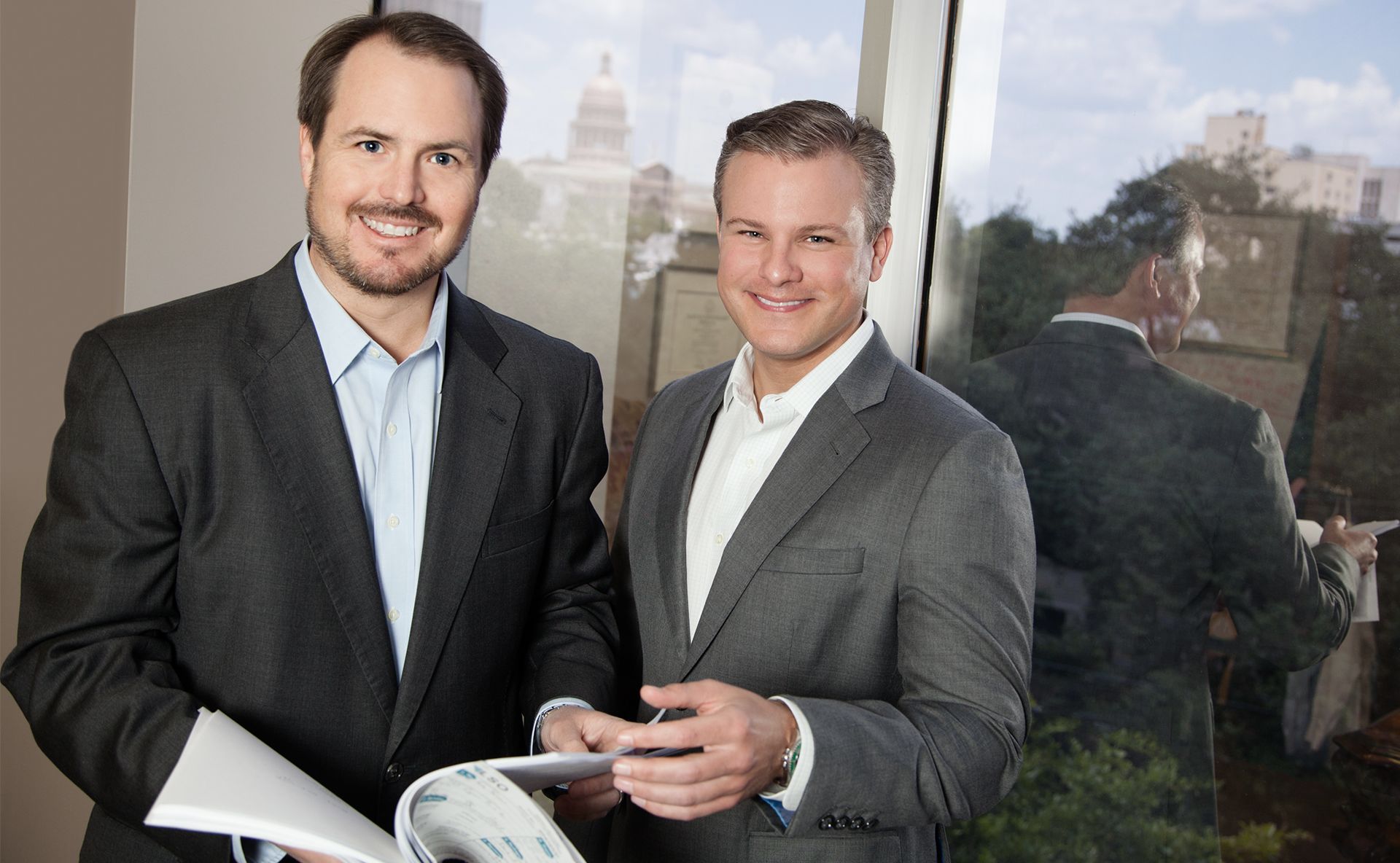 Award-Winning Legal Team Experienced Trial Attorneys That Will Fight For You In Court