Austin Spinal Cord Injury Lawyers
Committed to Your Fair Recovery
Many hundreds of thousands of people in the U.S. live with spinal cord injuries (SCIs), and the number grows each year as SCI victims live longer and our general population grows. At Briggle & Polan, PLLC, we provide compassionate legal guidance and aggressive representation for SCI victims and their families. We have extensive trial experience and, while we strive to help our clients achieve favorable settlements so as to avoid the stress and time required of trial, we are prepared to serve as your aggressive advocate in the courtroom.
If you or your loved one suffered a serious spinal cord injury as a result of someone else's careless or wrongful actions, contact our Austin spinal cord injury lawyers for a free consultation: (512) 400-3278.
What Is a Spinal Cord Injury?
Essentially, an SCI is damage to some part of the bundle of nerves that travels down your back within the bony "spinal column." Damaged vertebrae usually cause the cord damage, as the broken or dislocated bones contact the soft cord tissue.
SCI of any severity are devastating injuries that alter the lives of both victims and their families. Over the life of the victim, the cost of medical care, rehabilitation, assistive devices, and attendants to help the victim perform everyday necessary activities can be enormous. If someone else was responsible for causing the injury, recovering damages from that person or entity can go a long way toward providing for the victim's needs.
Causes of Spinal Cord Damage
Virtually any accident that subjects the neck and/or back to enough force can produce a spinal cord injury.
The most common kinds of incidents that cause SCIs are:
Auto accidents
Falls
Assaults, shootings, etc.
Sports and recreational activity
Medical procedures, like spinal surgery, are also a relatively common cause of SCI. In such cases, the victim may be able to pursue a medical malpractice claim.
Classification of SCIs
The severity of an SCI is classified as either complete or incomplete. The former is an injury in which all the fibers have been damaged; the latter is an injury in which there are some functioning fibers that allow for some messages to get past the damaged spot.
The degree of paralysis is classified as either:
Tetraplegia, which is loss of use of upper and lower limbs (it may also be called quadriplegia)
Paraplegia, while is loss of use of the lower limbs only
The level of the spine at which the injury occurs is designated as the specific vertebrae, by number, and the specific spinal region, by C for cervical, L for lumbar and T for thoracic. For example, C3 is the third vertebrae in the thoracic segment.
Consequences of an SCI
The primary consequences of a serious SCI are paralysis, loss of sensation, and loss of internal organ control. The extent of the loss and the specific limbs and organs affected depends on the location of the cord injury and its severity.
Since the spinal cord also controls the many internal functions of the body, SCI victims can suffer a broad range of permanent and serious health problems, involving (depending on the location and severity of the injury) the bowels, the bladder, respiration, and sexual function.
Over time, SCI victims tend to experience a range of other "secondary" problems, which often include:
Osteoporosis
Scoliosis
Pressure sores (decubitus ulcers)
Hypertension and cardiovascular disease
Gastrointestinal problems of various types
Respiratory problems
Diabetes
Pain in the shoulders and/or arms (often from overuse of the upper limbs to compensate for paralyzed lower limbs)
Aging with an SCI
The average age at which people experience an SCI has been increasing as the population ages and older people remain more active. The likelihood of surviving the early post-SCI years is also increasing. Combined with continued advances in rehabilitation, assistive technology, and early identification of secondary problems, these factors have allowed SCI victims to now live many years—often into their seventies and eighties.
Survival is heavily influenced by:
Level and severity of injury; the higher the spinal level and the more complete the injury, the shorter the survival time.
Age at injury; mortality increases as the age of the victim at the time of injury increases.
But aging affects everyone. SCI victims who survive into their later years experience the same—or even accelerated—aging process as everyone else. Those who live into their older years, even if they are lucky enough to reach that age in relatively good health and with good function, experience the physical deterioration that naturally occurs with aging. This causes various other health problems that may limit their physical independence.
Help for Spinal Cord Injury Victims
Getting the compensation that SCI victims and their families deserve is a complicated matter. Not only do you have to prove that the entity you're suing is legally responsible, but you also have to calculate how much damage has been done. How much will medical expenses be? What assistive devices may be needed? Will nursing or other assistance be required and for how long?
It takes an experienced spinal injury lawyer to bring the case to a successful conclusion—someone who knows which experts will be needed to establish negligence, that the negligence caused the injury, and what that injury will end costing the victim and family, both financially and emotionally.
At Briggle & Polan, PLLC, we have that experience. Our Austin spinal cord injury attorneys know how trying it can be to deal with the injury, the finances, and the worry about the case. Call us today. Once we know the facts, we can tell you the best way to proceed. You pay us nothing until you receive your recovery award and nothing at all unless we win money for you.
We have recovered millions for our clients; see how we can help you. Contact us online or call (512) 400-3278 for a free, no-obligation consultation.

I very much appreciate all their hard work and will be happy to refer to them should the need come up for friends. - Sandi

I couldn't be happier with the services they provided. - Emily

I felt really taken care of, have and will continue to refer to my friends. - Patrick

They got me the help I? needed within a few days of hiring them. - Karina

Briggle and Polan were phenomenal. - Tiffany
$1.8 Million Delivery Truck Accident

Our client was t-boned by a large package delivery truck that was traveling in excess of 70 mph. He sustained a severe neck injury that required spinal surgery. *Net to client was $759,182.96.

$1.5 Million Work Accident Caused Brain Injury

Our client was thrown off the back of a work truck, which fractured his skull and caused him to suffer a traumatic brain injury. *Net proceeds to the client were $900,052.11.

$1.3 Million Hit By Drunk Driver

Our client was run over by a drunk driver operating a company truck late at night which required multiple surgeries and months of rehabilitation. *Net proceeds to our client were $571,000.00.

$1.3 Million Hit and Run Truck Accident

Our client was rear-ended by a large package delivery truck on I-35, which fled the scene. *Net to client was $461,708.19.

$1 Million Rear-End Collision Resolved

Our client was rear-ended by an insurance adjuster in a commercial vehicle causing severe back and neck injuries. *Net to the client was $346,766.03.

$1 Million Drunk Driver T-Bone Collision

Our client was the passenger in a vehicle that was t-boned by a drunk driver, which resulted in her suffering multiple, life-threatening injuries. *Net to client was $395,912.60.

$450 Thousand DWI Wreck Resolved

Our client was rear-ended by a drunk driver, which injured his back and neck. *Net proceeds to the client were $229,040.12.

$450 Thousand 18 Wheeler Rollover Resolved

Our client was an employee working for a company in Montana when he was injured in a rollover collision with an 18-wheeler. *Net to the client was $214,573.81.

$400 Thousand Company Truck Wreck

Our client was traveling down a residential street when a company truck backed out of a driveway into the side of her vehicle. *Net to client was $110,000.

$400 Thousand Defective Tire Case With Co-Counsel

A man driving a cement truck was injured when his tire blew out and the cement truck rolled over. *Net to the client was $123,916.22.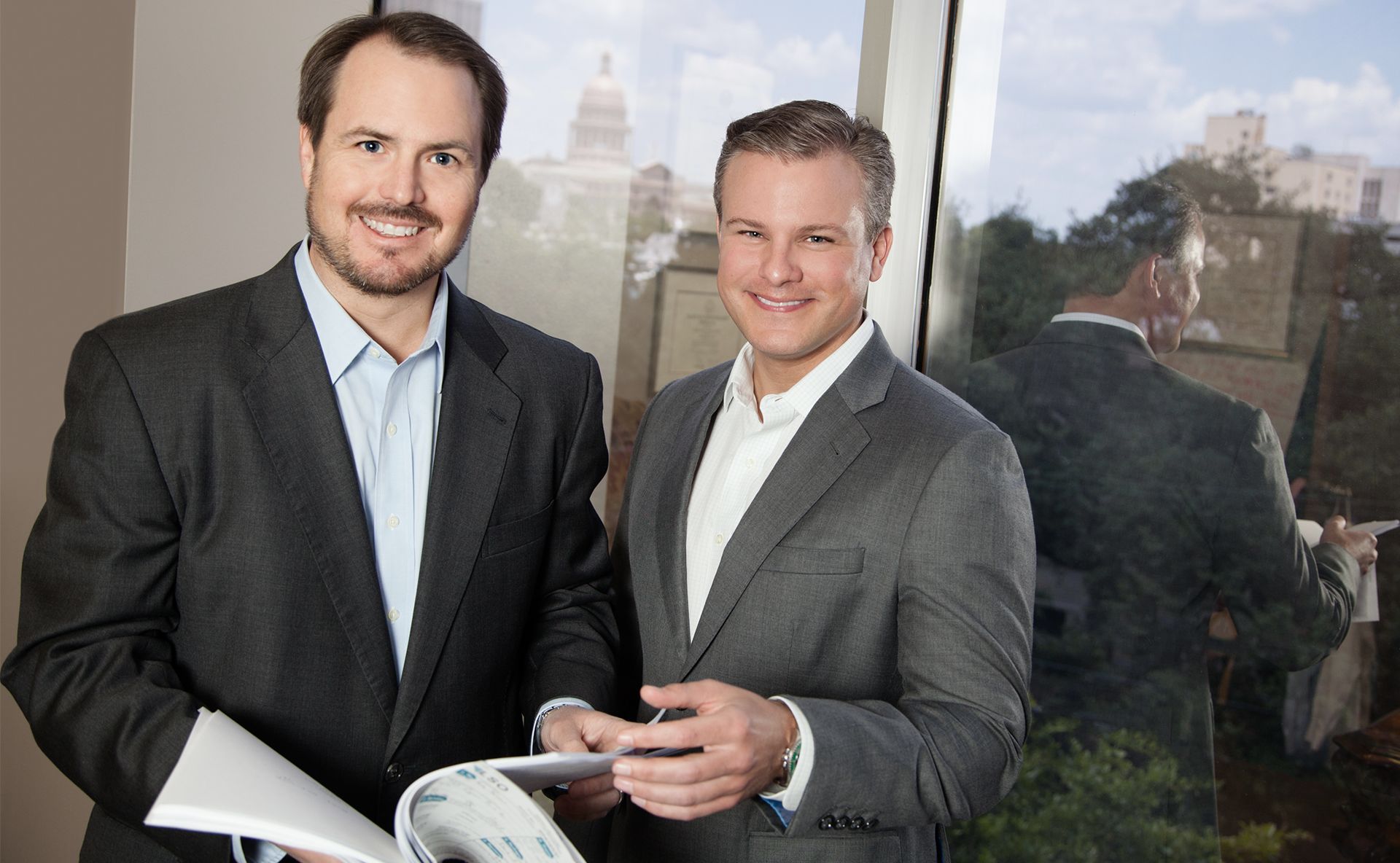 Award-Winning Legal Team Experienced Trial Attorneys That Will Fight For You In Court