Firefighting Foam Cancer Lawsuits
Briggle & Polan, PLLC is investigating claims from victims who've suffered injuries or illnesses caused by exposure to Aqueous Film Forming Foam (AFFF).
Also referred to as firefighting foam, AFFF contains dangerous chemicals that have been linked to various types of cancers, reproductive harm, and other health conditions. If you or someone you loved were diagnosed with cancer or another condition after being exposed to AFFF, you may have grounds to pursue legal action and a financial recovery of your damages.
Briggle & Polan, PLLC is an award-winning trial practice known for litigating high-stakes claims involving personal injury, toxic exposure, and wrongful death. Our Austin-based attorneys are available to discuss your rights and options for filing an Aqueous Film Forming Foam injury lawsuit.
Our firm proudly serves victims across Texas and offers FREE consultations. Call (512) 400-3278 or contact us onlineto speak with a lawyer.
What is Aqueous Film Forming Foam (AFFF)?
Aqueous Film Forming Foam, often called AFFF or firefighting foam, is a type of special foam used to extinguish liquid-based fires. It has been used by civilian firefighters since the 1960s and by the Department of Defense since the 1970s. It is commonly used in training and emergency response events at airports, shipyards, military bases, chemical plants, and refineries because of its ability to effectively smother jet fuel and petroleum fires.
Though effective, AFFF contains dangerous chemicals known as per- and polyfluoroalkyl substances (PFAS) that have been linked to harmful health effects, including various cancers.
According to the CDC, most people in the U.S. are exposed to some PFAS, as it can be found in a range of consumer products and in our water, soil, air, and food. However, some people may be at higher risk for experiencing health effects due to the level of their exposure and other factors. This includes people who work with PFAS-based firefighting foam or live near facilities that make AFFF, such as:
Private and public firefighters
Firefighters and emergency response workers stationed at airports
Military servicemembers and military firefighters
Industrial and chemical manufacturing workers
Individuals who live near facilities that manufacture or test PFAS-based firefighting foam
While firefighter foam lawsuits are commonly brought by firefighters and chemical manufacturing workers who regularly used or produced PFAS-based firefighting foam, many claims have also been brought by individuals exposed to AFFF through other means.
Most commonly, these include military servicemembers who used firefighting foams in training and active duty, airport workers, and civilians who lived near military bases, airports, and industrial sites where AFFF products were used.
Health Conditions Linked to AFFF
Current research has shown that exposure to PFAS chemicals found in firefighting foams may lead to various adverse health outcomes. Some examples include:
Reproductive harm, decreased fertility, high blood pressure in pregnant women
Development delays in children, including low birth weight and behavioral changes
Increased risks of cancers, including prostate, kidney, and testicular cancer
Weakened immune systems, increased susceptibility to infections
Thyroid disease, increased cholesterol, and risks of obesity
Ulcerative colitis
Firefighters, industrial workers, and others regularly exposed to PFAS-based firefighting foam have reported many different types of cancers and illnesses, including:
Kidney cancer
Pancreatic cancer
Prostate cancer
Testicular cancer
Colorectal cancer
Non-Hodgkin's lymphoma
Bladder cancer
Liver cancer
Thyroid cancer and disease
Ulcerative colitis
Uterine or endometrial cancer
AFFF Litigation
As more information about the risks associated with AFFF exposure have come to light, a growing number of victims and families across the country have stepped forward to file lawsuits against companies like DuPont and 3M, the largest manufacturers of these products.
Many of these claims have been consolidated into multi-district litigation (MDL), a special court process in which many claims involving the same issue are consolidated before a single court. MDLs help expedite the processing of lawsuits and, unlike class actions, allow plaintiffs to retain their individual claims and recover compensation commensurate with their damages.
Our team at Briggle & Polan, PLLC can help you understand your options when it comes to filing a firefighting foam lawsuit and how we can guide you through the process.
Do I Have a Firefighting Foam Cancer Claim?
You may have grounds to pursue a civil AFFF lawsuit if:
You were exposed to PFAS-based firefighting foam as a firefighter, industrial or chemical manufacturing worker, military servicemember, or through other ways; and
You were diagnosed with cancer or experienced another adverse health condition. or
You're loved one died from cancer or another health condition caused by AFFF exposure.
At Briggle & Polan, PLLC, we focus exclusively on representing victims and families in personal injury and wrongful death lawsuits. Because your ability to file a claim for cancer or other conditions caused by AFFF exposure depends on specific facts and circumstances, we can help you learn more about your eligibility after reviewing your situation.
How Briggle & Polan, PLLC Can Help With Your Firefighter Foam Lawsuit
Briggle & Polan, PLLC is a nationally recognized trial practice that has recovered millions of dollars in compensation for victims across Texas and the U.S. Backed by award-winning attorneys, we have the experience and resources to help firefighters, industrial workers, and their families fight back against powerful corporations and position themselves for the maximum recovery possible.
When you work with Briggle & Polan, PLLC, you'll have experienced support through every step of the process, including help with:
Evaluating your eligibility to file an AFFF lawsuit
Evidence gathering to prove your exposure to PFAS-based foam
Collaborating with medical experts who can provide testimony about your condition
Timely filing of claims and any necessary legal documents
Settlement negotiations or, when necessary, litigation at trial
While firefighter foam lawsuits are complex claims, our team has what it takes to help victims in the fight for justice. If you have questions about a potential case or how we can help, we encourage you to reach out to our team for a FREE consultation.
Recoverable Damages in AFFF Injury Lawsuits
If you were diagnosed with cancer or another condition because of exposure to PFAS-based firefighting foam, a civil lawsuit can help you recover financial compensation for your damages. This can include:
Past medical expenses
Future medical needs and treatments
Past and future lost income
Pain and suffering
Other economic and non-economic losses
In cases where families have lost a loved one to cancers caused by AFFF exposure, wrongful death and survival actions can provide compensation for other types of losses, including:
Medical expenses incurred prior to death
Lost income prior to death
Pain and suffering of the decedent
Emotional losses suffered by family members
Loss of consortium
Lost financial support
Funeral and burial expenses
Our attorneys understand the devastating consequences of cancer diagnoses and other serious health conditions linked to AFFF exposure. That's why we leverage our experience and professional connections with medical experts, financial experts, and other expert witnesses to fight for the maximum compensation possible.
Call For a FREE Consultation:

(512) 400-3278
Briggle & Polan, PLLC is passionate about helping victims and families fight for the justice and compensation they deserve. If you have a potential claim involving cancer or another health condition caused by exposure to Aqueous Film Forming Foam (AFFF), we want to help.
Our firm offers FREE consultations and works on contingency, which means there is no cost to hire our team and no fee unless we win. Call (512) 400-3278 or contact us onlineto speak with a lawyer.

If you are looking for excellent and honest attorneys, call them. - Paige

It feels good to have a team on your side that knows what they're doing and is willing to help you against big faceless insurance companies that don't want to pay up what they owe. - Matt

I very much appreciate all their hard work and will be happy to refer to them should the need come up for friends. - Sandi

They got me the help I? needed within a few days of hiring them. - Karina

These guys really helped me when no one else would. - Lauren
$1.8 Million Delivery Truck Accident

Our client was t-boned by a large package delivery truck that was traveling in excess of 70 mph. He sustained a severe neck injury that required spinal surgery. *Net to client was $759,182.96.

$350 Thousand Company Truck Collision

Our client was struck by a company truck that ran a red light at a busy intersection. *Net to client was $166,651.36.

$400 Thousand Company Truck Wreck

Our client was traveling down a residential street when a company truck backed out of a driveway into the side of her vehicle. *Net to client was $110,000.

$100 Thousand DWI Wreck Resolved

Our client was struck by a drunk driver in Round Rock, Texas. *Net to client was $51,113.04.

$115 Thousand Distracted Driver Caused Collision

A distracted driver failed to yield the right of way to our client, causing a collision. *Net to client was $25,035.44.

$132 Thousand Distracted Driver

Our client was the passenger in a vehicle struck by a distracted motorist who failed to yield the right of way at an intersection. *Net to client was $33,250.59.

$112.5 Thousand Truck Crash Into Building

A company driver lost control of his vehicle and smashed into a convenience store, injuring our client in the process. *Net to client was $30,259.56.

$82 Thousand T-Bone Collision

Our client had to be airlifted to the hospital as a result of a t-bone collision. *Net proceeds to client were $23,914.57.

$85 Thousand T-Bone Collision Resolved

Our client was t-boned by a distracted driver who ran a stop sign and required surgery for injuries sustained. *Attorney fees and expenses totaled $30,267.51.

$225 Thousand Collision With A Distracted Driver Operating An 18-Wheeler

Our client severely injured her back in the wreck and the driver did not have the required commercial driver's license needed to operate the truck. *Net proceeds to client were $89,737.54.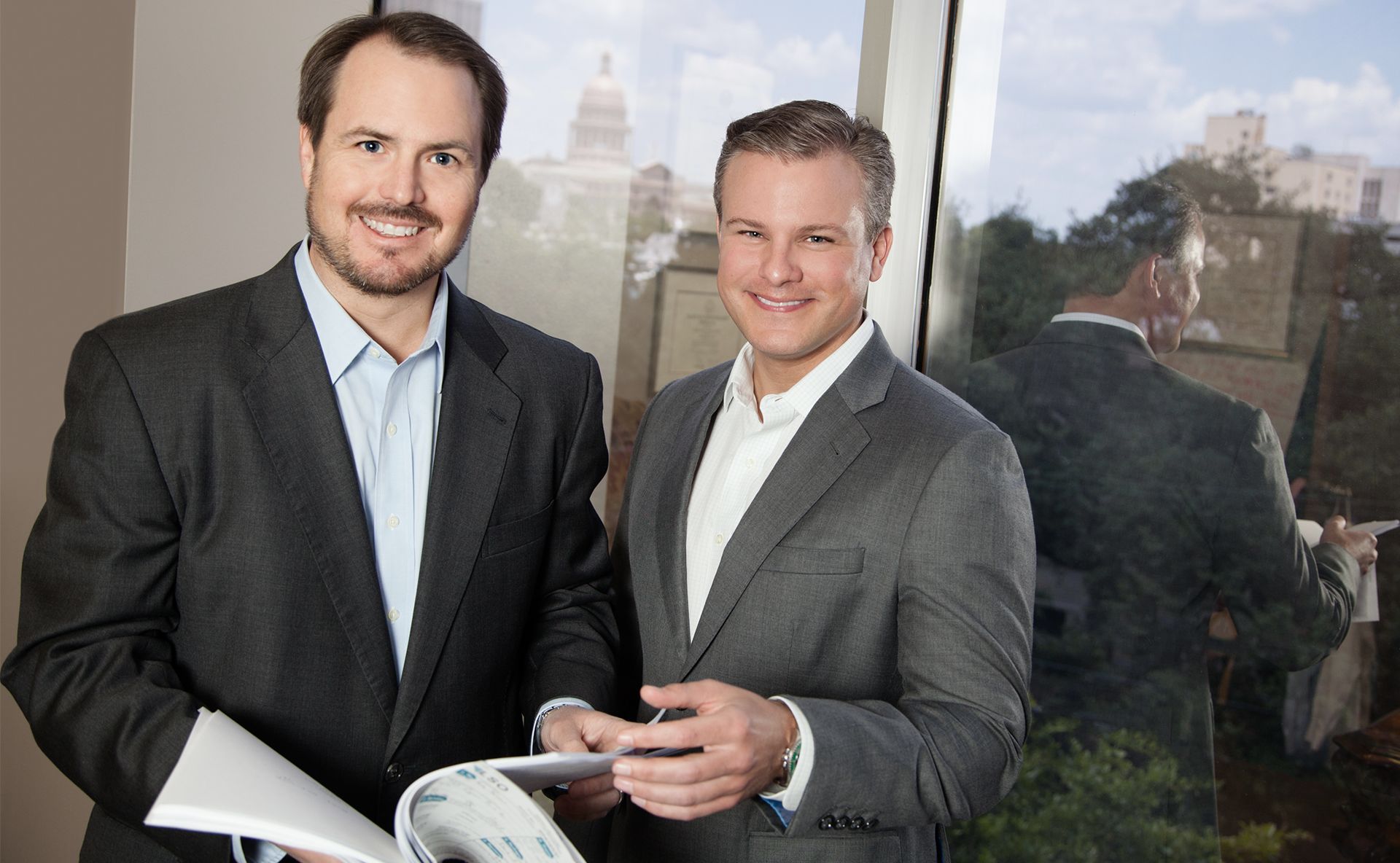 Award-Winning Legal Team Experienced Trial Attorneys That Will Fight For You In Court