Pool Cement Cracking Lawsuits in Central Texas
Briggle & Polan, PLLC is currently investigating potential claims from pool owners who are experiencing significant cracking of their pool cement due to alkali-silica reaction (ASR).
As reported in a rising number of consumer complaints, Central Texas property owners who had pools installed between 2017 and 2021 have experienced significant cracking, fracturing, and degradation of cement used to construct their pools and pool decks.
According to independent investigations, these problems resulted from the use of defective concrete mixtures that lacked important additives to prevent alkali-silica reaction, which can significantly damage concrete and result in expensive repairs. Now, consumers are looking to hold pool builders and concrete suppliers accountable.
Briggle & Polan, PLLC is an award-winning trial practice that has recovered millions in compensation in claims involving defective products. If you have questions about a potential claim involving defective pool concrete anywhere in Austin or Central Texas, we want to help. Call F:P:Site:Phone} or contact us onlinefor a FREE consultation.
What is Alkali-Silica Reaction (ASR) in Pool Concrete?
Alkali-silica reaction (ASR) is a chemical reaction between the alkali components of cement and aggregates (things like sand and crushed stone) that contain amorphous silica.
When ASR occurs in cement, a soluble gel of sodium silicates forms on the aggregates. This gel can swell and expand as it absorbs water, creating pressure that fractures concrete from within. The result is often significant cracking that weakens the concrete and increases risks of structural failure. Due to its destructive nature and the fact that the process starts within the concrete itself, ASR has been nicknamed "concrete cancer."
Some signs that your pool may be experiencing ASR concrete degradation:
Large, random cracks that grow with time
Fracturing of concrete and pool decking
Spalling on concrete surfaces
Because ASR cracking patterns are unique, laboratory analysis of core samples of concrete can quickly identify whether cracking is caused by ASR. Our attorneys at Briggle & Polan, PLLC can explain how we can assist you with having your pool concrete tested.
Lawsuits Claim Pool Cement Was Defective
A growing number of homeowners and business owners across Central Texas who've experienced pool concrete cracking due to ASR are now pursuing lawsuits against responsible pool contractors and concrete suppliers.
These lawsuits focus on claims that the concrete used to construct their pools and cement pool decks was defective and unreasonably susceptible to ASR.
This can happen when concrete suppliers accidentally use highly reactive aggregate which, because it is often sourced from a local quarry, would result in a regionalized problem. Cement can also become more susceptible to ASR when suppliers fail to use special additives, such as fly ash, that are commonly used to present ASR. During the period when most of the defective pools were installed (2017-2021), supply chain issues created difficulties in obtaining fly ash, leading some cement suppliers to forgo this important additive.
Do I Have a Case?
You may have a potential lawsuit if:
You are a homeowner or business owner who had a pool installed in Central Texas between 2017 and 2021; and
You have experienced significant cracking or damage to your pool concrete or cement pool decking, including structural failure.
Recoverable Damages for Pool Owners
Defective pool concrete lawsuits focus on holding concrete suppliers and pool contractors liable for pool owner's damages. This may include:
Costs associated with repairs
Total replacement of defective pool vessels or decks
Structural failure and damage to other property
Other economic damages
Call For a FREE Consultation:
(512) 400-3278
Cement cracking and weakening caused by ASR can result in costly and catastrophic damage. As a home or business owner who paid good money to have a functional pool installed, you should not have to bear the burden of expensive repairs because concrete suppliers and contractors failed to use adequate materials.
At Briggle & Polan, PLLC, our Austin attorneys have extensive experience litigating complex claims involving defective products and consumer rights issues. If you'd like to discuss a potential pool concrete defect lawsuit, call (512) 400-3278 or contact us for a FREE consultation.

If you are looking for excellent and honest attorneys, call them. - Paige

It feels good to have a team on your side that knows what they're doing and is willing to help you against big faceless insurance companies that don't want to pay up what they owe. - Matt

I very much appreciate all their hard work and will be happy to refer to them should the need come up for friends. - Sandi

They got me the help I? needed within a few days of hiring them. - Karina

These guys really helped me when no one else would. - Lauren
$1.8 Million Delivery Truck Accident

Our client was t-boned by a large package delivery truck that was traveling in excess of 70 mph. He sustained a severe neck injury that required spinal surgery. *Net to client was $759,182.96.

$350 Thousand Company Truck Collision

Our client was struck by a company truck that ran a red light at a busy intersection. *Net to client was $166,651.36.

$400 Thousand Company Truck Wreck

Our client was traveling down a residential street when a company truck backed out of a driveway into the side of her vehicle. *Net to client was $110,000.

$100 Thousand DWI Wreck Resolved

Our client was struck by a drunk driver in Round Rock, Texas. *Net to client was $51,113.04.

$115 Thousand Distracted Driver Caused Collision

A distracted driver failed to yield the right of way to our client, causing a collision. *Net to client was $25,035.44.

$132 Thousand Distracted Driver

Our client was the passenger in a vehicle struck by a distracted motorist who failed to yield the right of way at an intersection. *Net to client was $33,250.59.

$112.5 Thousand Truck Crash Into Building

A company driver lost control of his vehicle and smashed into a convenience store, injuring our client in the process. *Net to client was $30,259.56.

$82 Thousand T-Bone Collision

Our client had to be airlifted to the hospital as a result of a t-bone collision. *Net proceeds to client were $23,914.57.

$85 Thousand T-Bone Collision Resolved

Our client was t-boned by a distracted driver who ran a stop sign and required surgery for injuries sustained. *Attorney fees and expenses totaled $30,267.51.

$225 Thousand Collision With A Distracted Driver Operating An 18-Wheeler

Our client severely injured her back in the wreck and the driver did not have the required commercial driver's license needed to operate the truck. *Net proceeds to client were $89,737.54.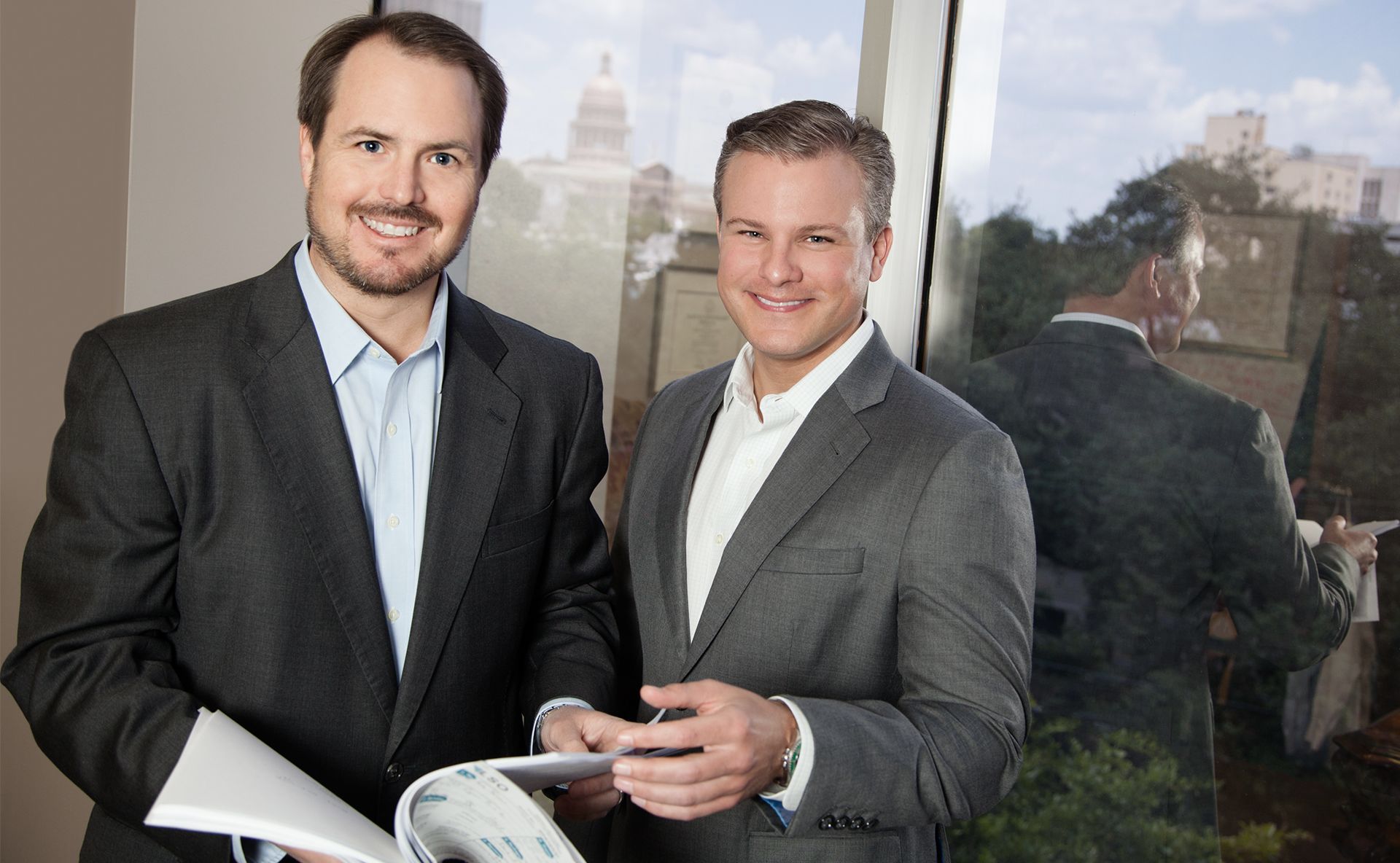 Award-Winning Legal Team Experienced Trial Attorneys That Will Fight For You In Court