Austin Car Accident Attorneys
Millions Recovered for Victims of Serious Car Collisions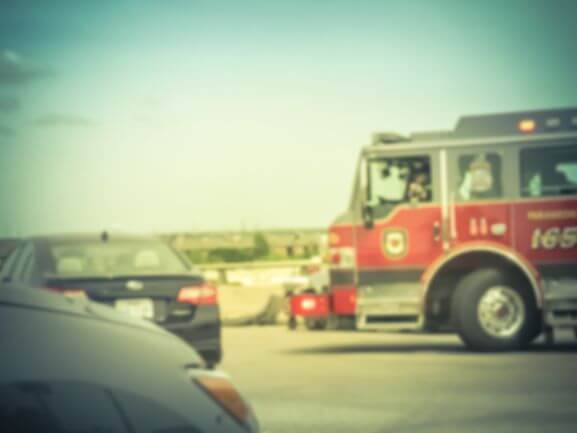 If you were injured or your loved one was killed in an Austin, TX car accident, we can help. The Austin car accident attorneys at Briggle & Polan, PLLC have extensive experience helping victims of serious car collisions; we have successfully secured millions of dollars for our clients. Our team can help you clearly understand your options and work to protect your right to financial compensation for all of the following:
Medical bills
Lost wages
Pain and suffering
Other damages
---
Reach out to us today for a free consultation; call (512) 400-3278 or submit an online contact form. Se habla español. Check out our infographic on car accident statistics in Texas.
---
Types of Austin Auto Accidents
Rear-End Collisions: Rear-end collisions, the most frequent of all traffic accident types, are usually caused by distracted driving, speeding, and/or tailgating. They are nearly always considered to be the fault of the driver in the rear who failed to maintain the proper distance between vehicles. While rear-end accidents result in fewer fatalities than some other types of accident, injuries can be serious. Soft tissue injuries to the spinal cord, neck, and back from rear-end crashes can be extremely painful and persistent; but they may be difficult to prove because sprains and strains don't show up on X-rays. Herniated discs, which may require surgery, are also common in rear-end crashes. Many insurance companies routinely deny claims related to rear-end accidents, so you need to fight back by hiring a good Austin auto accident lawyer to negotiate a fair and appropriate settlement if you've sustained this type of injury.
Head-On Collisions: The most deadly of all car accident types, head-to-head collisions often result in fatal and catastrophic injuries. They are usually the result of driver impairment, whether distracted driving, driving while over-fatigued, or driving drunk or drugged. The impaired or inattentive driver drifts out of the correct lane, travels the wrong way onto a one-way street, or enters a highway ramp going the wrong way and drives into the path of a vehicle approaching from the opposite direction. Undivided roads in rural areas are associated with the highest number of head-on accidents.
T-Bone Accidents: A T-bone collision is a direct impact between the front of one car and the side of another at a right angle, often occurring at an intersection when one car runs a stop sign or red light. T-bones are often deadly, causing fatalities and catastrophic injuries. According to the National Transportation Highway Safety Administration, around 8,000 people are killed per year in T-bone accidents.
Sideswipes: Sideswipe auto accidents tend not to be as serious as T-bones, although they often cause neck and back injuries. A sideswipe is a glancing impact to the side of another car that may occur when a driver switches lanes without checking the blind spot. Insurance companies tend to deny most sideswipe injury claims, so make sure you have a good car accident lawyer to help make your legal case if you've been injured in this type of collision.
Rollovers: Another extremely serious accident type, a rollover is when a car flips over, often when going around a sharp curve, and then rolls onto its roof. Occupants can be thrown from the vehicle and crushed as it rolls onto them, or they may be caught inside and crushed when the roof collapses. Rollovers are more common on older SUVs manufactured before 1993 that have a high center of gravity. These accidents can be attributed to faulty vehicle design. Newer model SUVs have been redesigned for better stability.
Texas Vehicle Accidents by Vehicle Body Type
The mass majority of the accidents each year involve passenger vehicles, however, there are quite a few accidents involving larger vehicles like pickups trucks and sport utility vehicles, or SUVs, for short. There were increases in accidents across the board from 2014 to 2015. We saw an 8.58 percent increase in passenger vehicle accidents. For pickup trucks, there was an 8.64 percent increase. And for SUVs, there was a 10.64 percent increase from the previous year. And for van accidents, there was a 4.95% increase.
Pedestrian vs. Car Accidents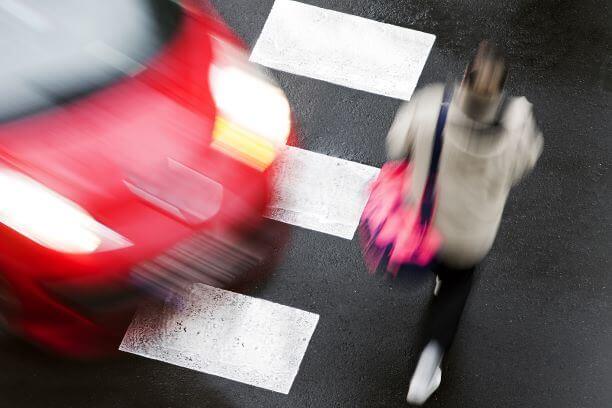 Perhaps you were not driving but were hit by a car as a pedestrian. Drivers owe a duty of care to others with whom they share the road. Pedestrians are, of course, extremely vulnerable when hit by cars weighing several thousand pounds. Pedestrian accidents are often fatal or catastrophic.
Running lights, failing to yield the right-of-way, and running off the road onto a sidewalk or shoulder are negligent acts on the part of a driver that can easily injure or kill a pedestrian. If you've been hit or a family member has been killed as a pedestrian, waste no time getting a lawyer. The insurance company can be relied on to try to place the blame for the accident on you. You need a powerful legal advocate to fight for your rights.
Bicycle vs. Auto Accidents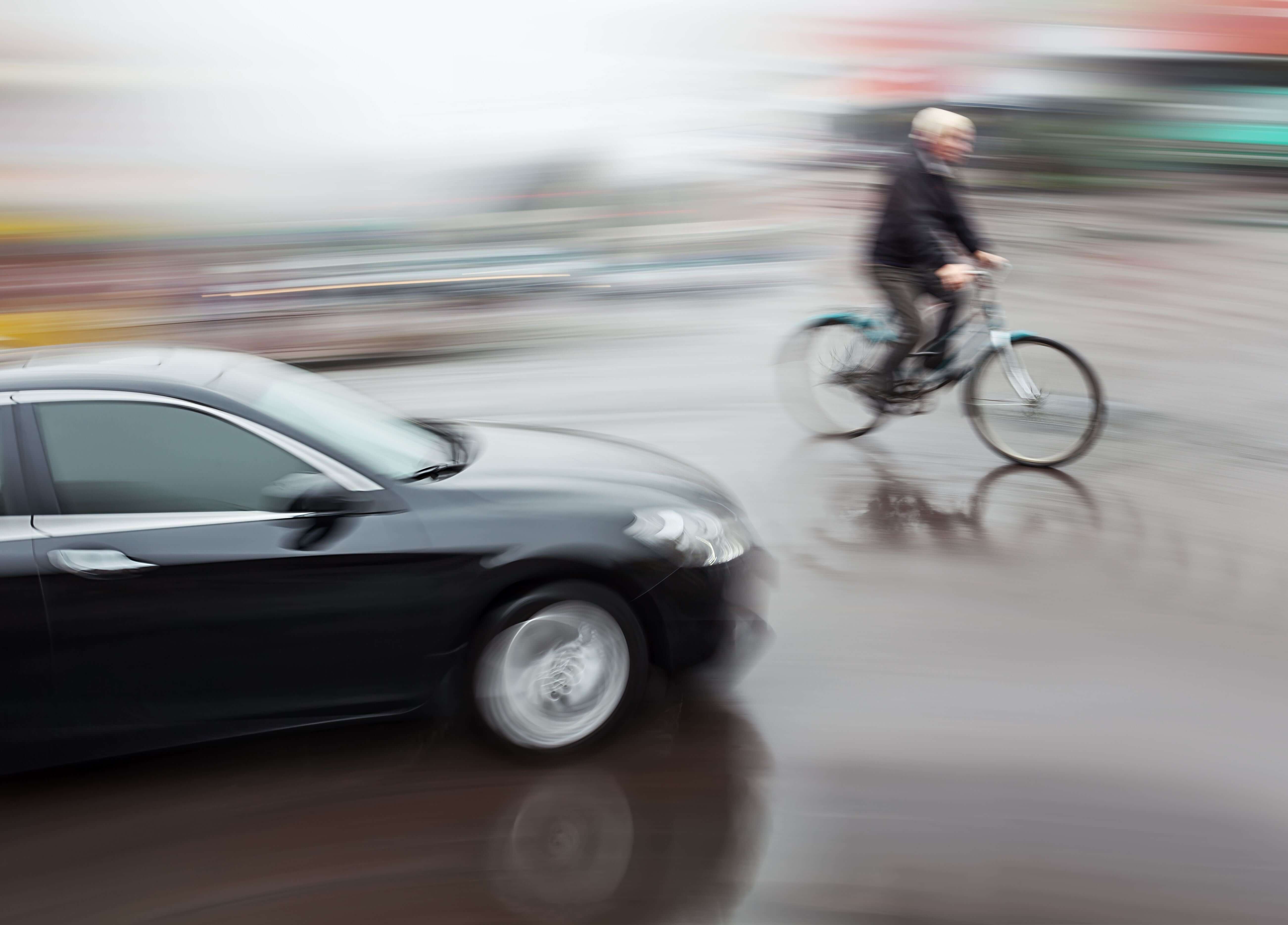 As with pedestrians, bicyclists are highly vulnerable in accidents with cars. Many drivers seem to feel that cyclists have no right to be on the road. Not true. You have every legal right to be there, and impatient or aggressive drivers can be made to pay for their wrongdoing if they knock you down. But it's never easy. They will attempt to blame you for being in their way. Your lawyer can protect your rights against insurance company tactics in the event of a bicycle accident in Austin.
Scooter vs. Auto Accidents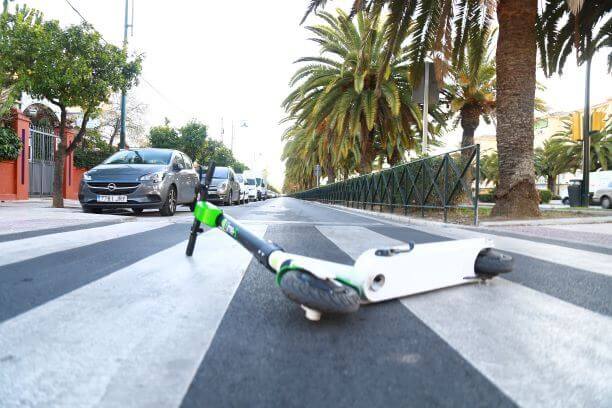 As electric scooters increase in popularity as a convenient and fun means of transportation, states are having a difficult time keeping up with safety measures for its riders. There are currently a lack of regulations and unsafe riding habits plaguing Austin, TX. There have been a number of crashes involving scooters since these transportation devices arrived to the city in 2018, including one critical incident in October 2019.
There are numerous causes of tragic scooter accidents, but some of the most common ones include:
Mechanical issues
User error
Driver negligence
Hazards in the road
If you or a loved one is involved in a scooter accident, the process will be similar to any auto accident. Make sure that you focus first and foremost on getting medical attention. From there, you should contact the police and get information of all parties involved. Since this is a newer process, it is important to obtain as much evidence and details as possible to assist in the investigation process.
Where Do Most Car Accidents Occur in Austin, TX?
With the increase of visitors and residents in Austin, TX, it is no surprise that car accidents are a common occurrence in the area. In fact, "transportation" was listed as the "worst thing about Austin" in a 2016 poll by Austin Monitor. In order to remain a defensive driver and avoid an accident as best as you can, knowing some of the most dangerous areas in Austin is essential. Below is a list of some of the most dangerous intersections in Austin, TX:
West Slaughter Lane and Manchaca Road (South Austin)

Lamar Boulevard and Rundberg Lane (North Austin)

Lamar Boulevard and Parmer Lane (North Austin)

U.S. 183 Service Road and Cameron Road (Northeast Austin)

I-35 Southbound Service Road and Martin Luther King Jr. Boulevard (near Downtown)
Although the city continues to make strides to address the hazardous areas and problematic intersections, it is important to remain aware.
Underlying Causes of Texas Car Accidents
---
Review our infographic on the common causes of car accidents in Austin, TX!
---
Car accidents do not just occur without some degree of human error. Whether the accident is ultimately caused by a vehicle manufacturer or another driver on the road, it is helpful to know the main causes of an accident if you have been involved in one.
Most car accidents in Texas are caused by someone's bad driving and could be prevented. But road hazards and defects in cars can also cause preventable crashes. Here are the most common causes of car accidents in Texas:
Speeding - Speeding means exceeding the speed limit indicated on a particular section of road. In addition to this, driving at high speeds when the condition of the road is not friendly due to snow, rain, fog, or low visibility can be dangerous. From statistics, this is the major cause of car accidents. The ability to control the vehicle reduces when the car is moving fast. Therefore, a driver should avoid over speeding and should be extra careful when driving when it is raining or if the condition of the road is not friendly.
Fatigued Driving - Driving while fatigued is risky. Fatigue can be caused by many reasons including sleep deficiency, medication, or overworking. It can make a driver sleep behind the wheel resulting in a car crash. Fatigue is just like alcohol, as it makes you have impaired judgment and slow down your reaction time.
Inexperienced Driving - Due to immaturity as well as less experience behind the wheel, teens have caused the largest number of accidents in Austin. Teens are more likely to get distracted while driving. Parents should take a step and advise their children on road safety.
Browse our site to learn about the underlying causes of Texas car crashes caused by the negligence or error of some party other than the accident victim:
For more information on the common causes of car accidents in Austin, TX, check out our blog here.
Regardless of what causes the accident, you should contact Austin car accident lawyer immediately after the accident has happened. This will ensure that your case is heard and determined within a short time and you are compensated as per the law. Road safety is an essential issue that should be discussed with the seriousness it deserves. If drivers follow traffic rules, the number of car accidents will reduce.
How Much Should I Settle for After a Car Accident?
After an accident, your first few questions will likely involve finances, such as:
How much will this cost me?
How much can I recover?
Although you can never entirely be sure how much your case will settle for when all is said and done, you can determine what an average settlement will be for your case.
The value of a car accident claim depends on countless factors. Some of the main ones are:
Severity of the injuries suffered
Physical damage done to the vehicle
Cost of medical bills for victims
Lost wages for victims
A primary method that insurance adjusters use to value a claim is the "multiplier" method, according to Nolo. This method is to multiply the claimant's actual damages by a certain number that is derived from complex software programs. In small fender benders, the number might be 1 or 2, but more serious accidents will be multiplied by 3 or 4 for instance.
Another consideration that must be made is the type of medical treatment received.
Maximizing Your Car Accident Settlement
You can trust our car accident lawyers to help you pursue your duly owed reimbursement from your accident case. We understand that expenses associated with a car accident can be quite hefty. When the accident was not your fault, these additional expenses can be very frustrating. Make sure you have all the resources on your side to pursue the justice you deserve.
Compensation for Anxiety After a Car Accident
In addition to the physical injuries you suffered from a car accident, you may also have suffered emotional damage. Did you know that, in most cases, you can and should receive compensation for this distress? This type of stress and emotional pain is notorious for wreaking havoc on the body that can show up in severe ways later down the road. In fact, there are a multitude of illnesses that can arise as the result of a stressful life experience, such as autoimmune diseases.
The term "pain and suffering" refers to the physical and emotional damage that can result from an injury. When this injury is from involvement in a traumatic experience, such as an auto accident, you may be entitled to compensation. This can be accomplished by working with a car accident attorney in Austin, TX who can help you with the following:
Making a claim with your insurance company

Filing a lawsuit against the other driver
If you've suffered unnecessary stress from a car accident, keep in mind that it may be a medically documented injury. This is not a relatively common scenario, but our team can determine the validity of the claim and pursue the best course of action.
Austin, TX Car Accident Statistics

According to the Texas Department of Transportation, an average of 10 traffic fatalities occur each day. In 2019, there was not one day in Texas in which a fatality did not occur on the road. As a fast-growing city, Austin, TX roads are filled with drivers all day long. Vehicles of all types and sizes fill the city roads and highways.
2020 hit a 4-year high for traffic fatalities. In 2015, there were 102 traffic deaths in Austin. Many of these deaths were pedestrians.
Here is the total number of traffic deaths since 2012 according to Gannett Satellite Information Network, LLC:
2012 - 78
2013 - 75
2014 - 63
2015 - 102
2016 - 79
2017 - 76
2018 - 74
2019 - 88
660 pedestrian fatalities in TX in 2019 - 5.43% increase from 2018
25% of all fatal car accidents in 2019 were the result of drunk drivers.
Car accidents in Austin began to rise in 2011 and the trend continued until the year 2015. At this point, fatal car accidents increased by more than 93%. According to statesman.com, the year 2019 saw a 4-year high, especially involving pedestrian accidents. In 2020, car accidents were down by 20% because of the city's shelter-in-place orders.
Why You Need an Austin Car Accident Attorney
If you or a loved one was the victim of a car accident in Austin, TX, contact our legal team at Briggle & Polan, PLLC for help. We can help you pursue the full compensation that you may be entitled to for your injuries. We can assist you in the fight to recover financially for your suffering and damages.
Your initial consultation is free and our attorneys offer devoted assistance to help you through each step of the process. You won't have to worry about the costs associated with your case. Keep in mind that you have a limited amount of time to take action. Call our car accident lawyers today for help.
Compassionate Guidance from an Austin Fatal Car Accident Law Firm
More than 30,000 families are left without their loved ones across the country each year due to motor vehicle accidents. Speeding and drunk driving are two common causes of these fatal car accidents.
If you have lost a loved one in a car accident, your mind is likely not on legal elements as you deal with the sorrow you are facing. Our team can help you weed through the complex matters to give you confidence and peace through the process. Our Austin fatal car accident attorneys can provide you with the legal assistance you deserve as you file a wrongful death claim.
Excessive Speeding Fatality Breakdowns: The Disastrous Repercussions
When a driver is driving recklessly above the speed limit, there can be fatal results—not just for the speeding driver but for other people on the roadways as well.
Below is a breakdown of the total number fatalities each year in Texas since 2010 (Source: TxDOT):
2015 (Total: 297 fatalities [Note: There has been a 13.4 percent decrease in speed-related fatalities comparing 2014 numbers to 2015. We hope for more decreases each year!]):

165 speeding drivers
57 passengers
62 non-speeding drivers
13 pedestrians

2014 (Total: 343 Fatalities)

210 speeding drivers
66 passengers
62 non-speeding drivers
5 pedestrians

2013 (Total: 299 Fatalities):

182 speeding drivers
51 passengers
58 non-speeding drivers
8 pedestrians

2012 (Total: 294 Fatalities):

173 speeding drivers
68 passengers
48 non-speeding drivers
5 pedestrians

2011 (Total: 288 Fatalities):

185 speeding drivers
47 passengers
49 non-speeding drivers
7 pedestrians

2010 (Total: 323 Fatalities):

198 speeding drivers
72 passengers
44 non-speeding drivers
9 pedestrians
Accidents Caused by Hazardous Road Conditions
Potholes, cracks, ruts, and other pavement defects; lack of a level shoulder; debris and construction materials left in the road; missing or confusing signs or pavement markings; blown-out tire treads ("road alligators"), and poorly designed highways are some dangerous conditions that can cause car wrecks. The negligent party may be a civil engineering firm that designed the road, a construction company under contract to build or repair the road, a government department responsible for maintaining the road, or a truck that has dropped cargo or littered the highway with blown-out tire treads.
These cases can be tough. Government immunity, compliance with engineering standards, and identification of the actual cause can complicate matters and make liability difficult to establish. You need a good Austin car accident lawyer, such as the team at Briggle & Polan, PLLC. We have the connections and resources to call upon appropriate experts to assist in building a powerful case and to testify on your behalf in depositions or at trial.
What Are Common Injuries from Car Accidents in Austin?
You may be the most careful driver in the world and still be seriously injured in a car accident. You can control the way you drive, but there's nothing you can do to prevent the dangerous behavior of others who cause accidents. You may find your life torn apart by catastrophic injuries that someone else caused.
At Briggle & Polan, we help clients with a great variety of painful, debilitating, and life-wrecking accident injuries, including:
Spinal cord injuries causing complete or partial paralysis, paraplegia, and quadriplegia
Nerve damage
Crush injuries
Damage to vital organs
Internal bleeding
Neck and back injuries
Herniated discs
Damaged muscles, tendons, and ligaments
Joint injuries
Facial injuries and disfigurement
Blindness and deafness
Dismemberment
Lacerations, abrasions, and scarring
Chronic regional pain syndrome
Mental health problems, such as depression, anxiety disorders, phobias, and post-traumatic stress disorder (PTSD)
Death
What You Do After the Accident Can Affect Your Case
The most important thing for you to do when you've been injured is to get medical attention right away. Get checked out, even if you don't feel all that bad. Adrenaline masks pain. You may feel a lot worse tomorrow. Don't take chances; have a doctor look you over as soon as possible.
Assuming you are conscious and able to speak, get the names of the driver and owner of the car that caused the accident, along with the plate number and insurance information. Write down names and contact information of any witnesses. If you are able, take photos of the accident scene and the vehicles involved, including points of impact.
Call law enforcement and make a report. Do not discuss the accident or your injuries with anyone at the scene. And most importantly, do not discuss the accident with the insurance adjuster or allow any company representative to record a statement from you. Do not sign anything, unless directed to do so later on by your attorney. The adjuster is looking for ways to protect the company's bottom line—not to help you. Stick to your guns and refer the adjuster to your lawyer. If you are not sure when to file a report, check out our blog.
Start a Journal or Log
The best way to make certain that the Austin auto accident lawyer you choose to represent you can do the best job possible is to keep a diary or log. Start with the date of the accident and go forward. For each day, write down anything that involves the accident. This includes all medical treatment, all days when you cannot work with documentation of the lost wages, all trips, and mileage related to the accident, and any cost associated with your injuries. An example would be a trip you had to cancel due to your inability to travel, and the non-refundable costs you incur.
In Pursuit of Justice: Recovering Compensation for Damages
Texas is a liability state, and in order to recover money for your damages you need to prove:
That the other party caused the accident
That, as a result of that accident, you suffered real, demonstrable damages
This is best accomplished with the help of an experienced car accident lawyer. When your life has been damaged by someone else's wrongdoing, you may feel powerless, angry, and frustrated. It is entirely possible that you will never have the same quality of life you had before the accident, and if you lost a loved one in a fatal crash, nothing can bring that person back or alleviate the grief you feel. You may not feel up to going through the demanding process of filing a claim. But you are entitled to compensation for your losses.
Recovering Compensation if You Are Partially At Fault
Texas law has what is called modified comparative negligence. That means that your recovery will be reduced by any amount that can be attributed to your own negligence. For example, if the accident was 90 percent the fault of the other driver, and 10 percent your fault, then a recovery of $10,000 would be reduced by $1,000. This needs to be kept in mind when putting together the accident package and reconstructing the accident.
All other parties in the accident will try to place you at fault for the collision. This can affect your case and impact the compensation you receive. Your lawyer will assist you with this.
One last item is the pain. It is important to document your pain each and every day in your notebook. You will not remember how much it hurt, or the numbers of days you are in pain. This is just important to document as your trips to the doctor.
When you have Austin accident attorneys Hayden Briggle and Parker Polan fighting for justice for you and your family, you will have a good shot at recovering enough money that you can get the medical care you need and be compensated for your lost earnings and accident-related expenses, as well as for your pain, suffering, and diminished quality of life. We will handle everything for you so you don't have to deal with the stress of pursuing a claim and can focus on your healing.
Justice matters. It is important that negligent drivers and others be held accountable for the pain they've caused. And the money you'll receive can go a long way toward giving you and your family the best possible life in the face of your losses.
Holding the Liable Party Responsible for a Car Accident
Just like other personal injury cases, proving liability holds a large part in obtaining justice for a car accident case. The driver is not always the responsible party for a vehicle accident in Texas, although that is typically the case. Third-party defendants may also play a role in lieu of or in addition to the driver of the at-fault vehicle. Some of the third-party members that may be responsible include:
The driver's employer if a vehicle has not been well maintained
Construction company responsible for roadside hazards
With the help of an experienced Austin car accident attorney, your case will be in excellent hands as we effectively handle the nuances of your case that may separate it from others.
Our team can thoroughly examine the evidence and perform an investigation that leads to the best possible compensation available!
How Long Does it Take to Get Insurance Money?
The length of time from when you file a car accident claim to when you get money back from the insurance company will depend on numerous factors. These factors can include:
Insurance adjusters often want to cover themselves before issuing a settlement check. This will include wanting a release signed even before issuing and mailing the payment.

Many car accident checks are issued by out-of-state banks, meaning it can take awhile for the check to clear. This can take anywhere between 7 to 10 days in some cases!

Insurance companies will often avoid paying medical providers directly
The process of filing a car accident claim and going through the insurance company investigation is not something you do on a daily basis. For that reason, it is a process you will want to enlist the services of a professional attorney for.
Time Limit for Filing a Claim
A statute of limitations rule applies to almost any type of lawsuit or legal issue. Basically, a statute of limitation is a rule that means you must seek legal redress within a certain time frame or you lose your right to file. It doesn't matter how clear cut your case is or how much proof you have to back it up. The same applies to the state of Texas and auto accidents.
A number of people in the state of Texas have specific questions regarding car accidents and how long they have to file a claim. All states are different. You should never just assume that because one state may have a statute of 5 years it is the same in your state. If you have any questions regarding the state of Texas and statute of limitations, you should seek out the help of an auto accident lawyer as soon as possible.
Remember, if you are in a car accident in Texas and you have been injured due to someone else's negligence, you only have a certain window of time to file a claim. Under the Texas Civil Practice and Remedies Code, you have only 2 years to file a claim. Once this time period has passed, your case can no longer be heard. If you need more information, call the professionals at Briggle & Polan, PLLC.
Some people believe the Texas statute may be a bit harsh. However, statute of limitation laws are put in place for a reason. These rules, which have been in place for hundreds of years, encourages people to get their case in and out of court in a reasonable amount of time. There is also the issue of preservation of evidence and witness recollection. For example, if the accident took place 10 years ago, memories can be faulty. This is something that a judge and jury will take into account.
Claimants should understand that the case is not required to be heard within that 2 year period. Only that you should file the case within that period of time. For example, if the accident occurred on July 5, 2014, you will have to file by July 5, 2016. This statute not only applies to physical injuries but to property damage as well. If you live in the Austin area, there are a number of Austin car accident attorneys you can speak with.
This is the main reason why car accidents require immediate attention. The clock begins ticking immediately after the accident happens. If you are in the state of Texas and need a personal injury attorney, you should find one as soon as possible to protect your rights.
Free Consultations & You Never Write a Check for Legal Fees or Expenses!
We believe that equal justice is everyone's right, regardless of financial status. You won't pay us anything until you win money. That's right; no win, no fee—ever. You have nothing to lose, but potentially a lot to gain. Call the Austin auto accident attorneys at Briggle & Polan, PLLC today to arrange for your free consultation and protect your legal right to the best monetary recovery the law allows.
Frequently Asked Questions & Answers
Car accidents remain as one of the leading causes of death and catastrophic injuries across the nation. Yet most drivers do not know much about what happens after an average car accident, or even if they should file a claim to pursue compensation. To give you some useful information that you will hopefully never need, our legal team from Briggle & Polan, PLLC in Austin has compiled some frequently asked questions about car accidents that might have crossed your mind before. If you have more questions or need our help with a claim, please do not hesitate to call us at (512) 400-3278.
What Information Should I Collect from Witnesses?
Immediately after a car accident is the best time to get evidence to prove liability for the crash. Unfortunately, it can also be the most difficult time to collect evidence if you were seriously injured and need to focus on your health. If you can, though, asking eyewitnesses for statements as well as their contact information in case you need to speak to them again is a good start. You should also ask any police, firefighters, and EMTs that show up for copies of any official reports they create.
How Should I Pay for Medical Care After a Car Accident?
If your own car insurance policy includes medical payments coverage – sometimes written as Personal Injury Protection ("PIP") or "Med Pay" – then your insurance company may pay your medical providers and may reimburse you for other costs related to your care, like copays. You might be covered through your health insurance, like a policy provided through your employer. Otherwise, you will need to pay out of your own pocket for your medical care and seek reimbursement through damages or compensation won in a claim. Keep in mind that if an insurance company pays for your medical care and you receive a settlement or verdict later, they might have a claim to reimbursement.
Do I Talk to My Own Insurance Company?
You will eventually need to tell your own car insurance company about your accident. It can even be better to speak to them sooner if it means the details of the crash are clearer in your mind. However, you should not speak to your insurance company if you are unsure of what to say. First, talk to a car accident attorney and see if they can speak on your behalf.
Do I Talk to the Other Driver's Insurance Company?
No. There are very few circumstances in which you should speak to the other driver's insurance company. For example, if you and the liable driver both have the same insurance provider, then you basically cannot avoid talking to that company. Otherwise, you should always leave any interactions with the other insurance company up to your lawyer. If you have retained a car accident attorney and you get a call from the other insurance company, then you should say nothing other than how they can contact your attorney and that they must go through them to speak to you.
Why is Apologizing After a Crash a Bad Idea?
Your good manners might instinctively drive you to apologize after a car crash, even if you know you were not the one who caused it. Try to resist those good manners. An apology — even a simple "I'm sorry" — can be contorted by an insurance company into an admission of guilt. They might try to use this simple sentiment later to increase your liability, which reduces the damages you can collect.
How is the Value of My Car Determined?
You know how much you would ask for if you had sold your car just before your accident. But what will an insurance company think would be a fair price for your vehicle? After a crash, insurance adjusters usually turn to sources like Kelley Blue Book to get a "fair" price for your vehicle based on its age and condition. The value is then multiplied based on the extent of the damage. The value of a completely totaled vehicle is multiplied by 1, meaning the value does not change. The value of a damaged but functional vehicle, though, will be multiplied by a smaller number — usually 0.75, 0.5, or 0.25 — to shrink the damages you are offered.
What Do I Do If the Other Driver Had No Insurance?
When an uninsured driver hits you, it is possible to receive damages through your own uninsured/underinsured (UM/UIM) insurance policy. Assuming that the other driver cannot pay for your damages, your policy may provide for medical treatment and vehicle repair costs up to the policy's cap. If you do not own UM/UIM insurance coverage, then you should call your insurance provider today and ask how much it would be to add it. With more than 10% of all drivers having no or minimal insurance, the benefits of UM/UIM coverage are clear.
How Long Do I Have to File a Claim?
The time you have to file a car accident claim after a crash depends on where you live. Each state sets its own statutes of limitations. Texas, for example, has a two-year statute of limitations, which is about the national average. If the statute expires, then you effectively cannot file a claim against the other driver, even if you have ample evidence that proves they caused the crash.
What Questions Should I Ask an Attorney?
After a motor vehicle accident, you will want to work with a car accident attorney as soon as possible. When researching potential legal representatives, here are some questions to probe a prospective attorney to determine whether they are a good match for your case:
How Long Do I Have to File My Claim?
Texas has strict time limits, known as statutes of limitations, on the amount of time you have to file your claim. The statute of limitations in Texas for car accident claims is two years from the date of the accident. If you wait, it could be too late to file a lawsuit. Make that call now for a better tomorrow.
---
Contact us online or by phone at (512) 400-3278.
---
Additional Resources

If you are looking for excellent and honest attorneys, call them. - Paige

It feels good to have a team on your side that knows what they're doing and is willing to help you against big faceless insurance companies that don't want to pay up what they owe. - Matt

I very much appreciate all their hard work and will be happy to refer to them should the need come up for friends. - Sandi

They got me the help I? needed within a few days of hiring them. - Karina

These guys really helped me when no one else would. - Lauren
$1.8 Million Delivery Truck Accident

Our client was t-boned by a large package delivery truck that was traveling in excess of 70 mph. He sustained a severe neck injury that required spinal surgery. *Net to client was $759,182.96.

$350 Thousand Company Truck Collision

Our client was struck by a company truck that ran a red light at a busy intersection. *Net to client was $166,651.36.

$400 Thousand Company Truck Wreck

Our client was traveling down a residential street when a company truck backed out of a driveway into the side of her vehicle. *Net to client was $110,000.

$100 Thousand DWI Wreck Resolved

Our client was struck by a drunk driver in Round Rock, Texas. *Net to client was $51,113.04.

$115 Thousand Distracted Driver Caused Collision

A distracted driver failed to yield the right of way to our client, causing a collision. *Net to client was $25,035.44.

$132 Thousand Distracted Driver

Our client was the passenger in a vehicle struck by a distracted motorist who failed to yield the right of way at an intersection. *Net to client was $33,250.59.

$112.5 Thousand Truck Crash Into Building

A company driver lost control of his vehicle and smashed into a convenience store, injuring our client in the process. *Net to client was $30,259.56.

$82 Thousand T-Bone Collision

Our client had to be airlifted to the hospital as a result of a t-bone collision. *Net proceeds to client were $23,914.57.

$85 Thousand T-Bone Collision Resolved

Our client was t-boned by a distracted driver who ran a stop sign and required surgery for injuries sustained. *Attorney fees and expenses totaled $30,267.51.

$225 Thousand Collision With A Distracted Driver Operating An 18-Wheeler

Our client severely injured her back in the wreck and the driver did not have the required commercial driver's license needed to operate the truck. *Net proceeds to client were $89,737.54.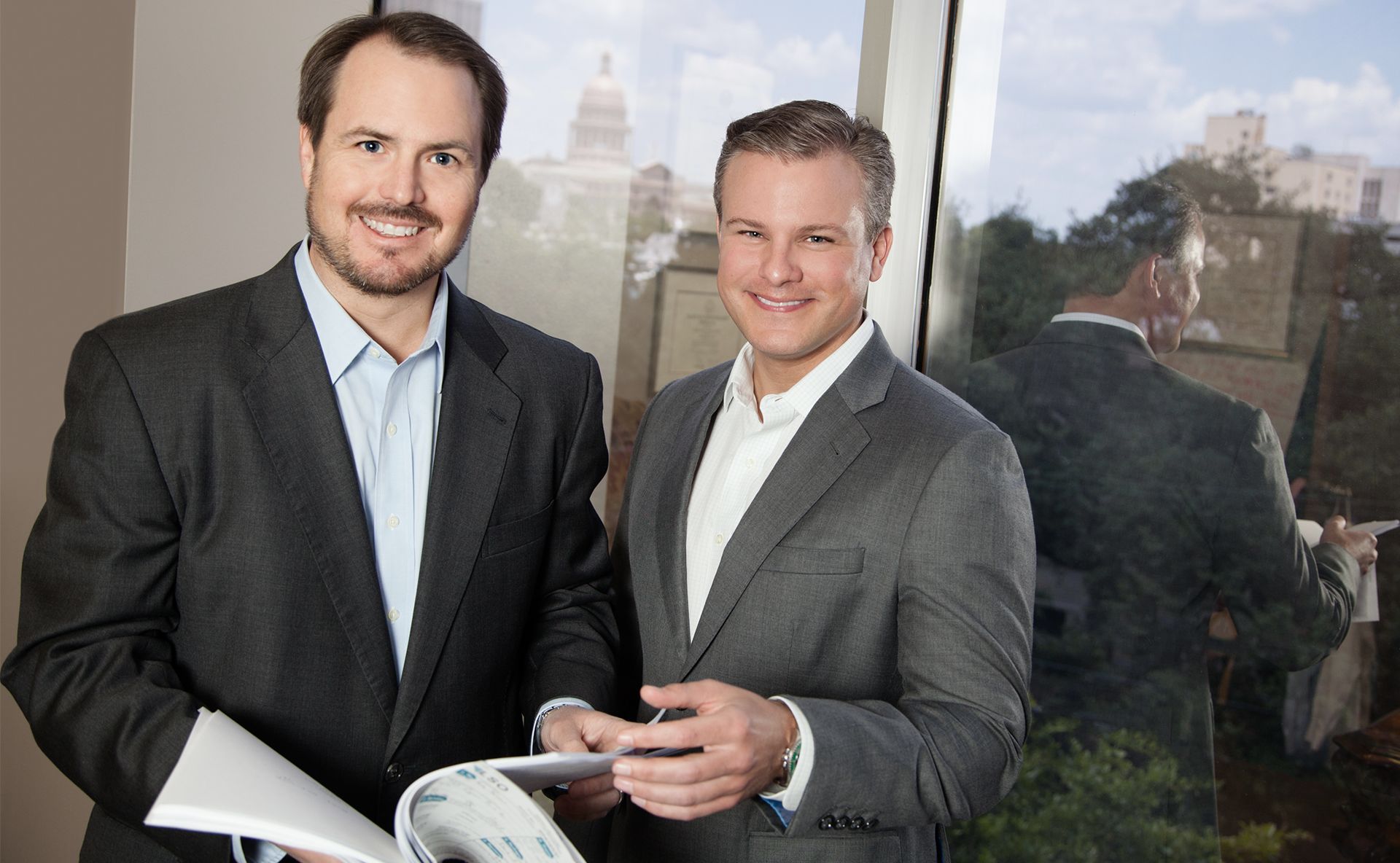 Award-Winning Legal Team Experienced Trial Attorneys That Will Fight For You In Court