Car Accident FAQ
Frequently Asked Questions & Answers
Car accidents remain as one of the leading causes of death and catastrophic injuries across the nation. Yet most drivers do not know much about what happens after an average car accident, or even if they should file a claim to pursue compensation. To give you some useful information that you will hopefully never need, our legal team from Briggle & Polan, PLLC in Austin has compiled some frequently asked questions about car accidents that might have crossed your mind before. If you have more questions or need our help with a claim, please do not hesitate to call us at (512) 400-3278.
What Information Should I Collect from Witnesses?
Immediately after a car accident is the best time to get evidence to prove liability for the crash. Unfortunately, it can also be the most difficult time to collect evidence if you were seriously injured and need to focus on your health. If you can, though, asking eyewitnesses for statements as well as their contact information in case you need to speak to them again is a good start. You should also ask any police, firefighters, and EMTs that show up for copies of any official reports they create.
How Should I Pay for Medical Care After a Car Accident?
If your own car insurance policy includes medical payments coverage – sometimes written as Personal Injury Protection ("PIP") or "Med Pay" – then your insurance company may pay your medical providers and may reimburse you for other costs related to your care, like copays. You might be covered through your health insurance, like a policy provided through your employer. Otherwise, you will need to pay out of your own pocket for your medical care and seek reimbursement through damages or compensation won in a claim. Keep in mind that if an insurance company pays for your medical care and you receive a settlement or verdict later, they might have a claim to reimbursement.
Do I Talk to My Own Insurance Company?
You will eventually need to tell your own car insurance company about your accident. It can even be better to speak to them sooner if it means the details of the crash are clearer in your mind. However, you should not speak to your insurance company if you are unsure of what to say. First, talk to a car accident attorney and see if they can speak on your behalf.
Do I Talk to the Other Driver's Insurance Company?
No. There are very few circumstances in which you should speak to the other driver's insurance company. For example, if you and the liable driver both have the same insurance provider, then you basically cannot avoid talking to that company. Otherwise, you should always leave any interactions with the other insurance company up to your lawyer. If you have retained a car accident attorney and you get a call from the other insurance company, then you should say nothing other than how they can contact your attorney and that they must go through them to speak to you.
Why is Apologizing After a Crash a Bad Idea?
Your good manners might instinctively drive you to apologize after a car crash, even if you know you were not the one who caused it. Try to resist those good manners. An apology — even a simple "I'm sorry" — can be contorted by an insurance company into an admission of guilt. They might try to use this simple sentiment later to increase your liability, which reduces the damages you can collect.
How is the Value of My Car Determined?
You know how much you would ask for if you had sold your car just before your accident. But what will an insurance company think would be a fair price for your vehicle? After a crash, insurance adjusters usually turn to sources like Kelley Blue Book to get a "fair" price for your vehicle based on its age and condition. The value is then multiplied based on the extent of the damage. The value of a completely totaled vehicle is multiplied by 1, meaning the value does not change. The value of a damaged but functional vehicle, though, will be multiplied by a smaller number — usually 0.75, 0.5, or 0.25 — to shrink the damages you are offered.
What Do I Do If the Other Driver Had No Insurance?
When an uninsured driver hits you, it is possible to receive damages through your own uninsured/underinsured (UM/UIM) insurance policy. Assuming that the other driver cannot pay for your damages, your policy may provide for medical treatment and vehicle repair costs up to the policy's cap. If you do not own UM/UIM insurance coverage, then you should call your insurance provider today and ask how much it would be to add it. With more than 10% of all drivers having no or minimal insurance, the benefits of UM/UIM coverage are clear.
How Long Do I Have to File a Claim?
The time you have to file a car accident claim after a crash depends on where you live. Each state sets its own statutes of limitations. Texas, for example, has a two-year statute of limitations, which is about the national average. If the statute expires, then you effectively cannot file a claim against the other driver, even if you have ample evidence that proves they caused the crash.
What Questions Should I Ask an Attorney?
After a motor vehicle accident, you will want to work with a car accident attorney as soon as possible. When researching potential legal representatives, here are some questions to probe a prospective attorney to determine whether they are a good match for your case:
What experience do you have handling car accident cases?
Would your firm willingly take my case to trial if that is the best option?
Will an attorney manage my case, or will it be passed off to a paralegal or assistant?
Will I pay upfront for my legal fees?

I very much appreciate all their hard work and will be happy to refer to them should the need come up for friends. - Sandi

I couldn't be happier with the services they provided. - Emily

I felt really taken care of, have and will continue to refer to my friends. - Patrick

They got me the help I? needed within a few days of hiring them. - Karina

Briggle and Polan were phenomenal. - Tiffany
$1.8 Million Delivery Truck Accident

Our client was t-boned by a large package delivery truck that was traveling in excess of 70 mph. He sustained a severe neck injury that required spinal surgery. *Net to client was $759,182.96.

$1.5 Million Work Accident Caused Brain Injury

Our client was thrown off the back of a work truck, which fractured his skull and caused him to suffer a traumatic brain injury. *Net proceeds to the client were $900,052.11.

$1.3 Million Hit By Drunk Driver

Our client was run over by a drunk driver operating a company truck late at night which required multiple surgeries and months of rehabilitation. *Net proceeds to our client were $571,000.00.

$1.3 Million Hit and Run Truck Accident

Our client was rear-ended by a large package delivery truck on I-35, which fled the scene. *Net to client was $461,708.19.

$1 Million Rear-End Collision Resolved

Our client was rear-ended by an insurance adjuster in a commercial vehicle causing severe back and neck injuries. *Net to the client was $346,766.03.

$1 Million Drunk Driver T-Bone Collision

Our client was the passenger in a vehicle that was t-boned by a drunk driver, which resulted in her suffering multiple, life-threatening injuries. *Net to client was $395,912.60.

$450 Thousand DWI Wreck Resolved

Our client was rear-ended by a drunk driver, which injured his back and neck. *Net proceeds to the client were $229,040.12.

$450 Thousand 18 Wheeler Rollover Resolved

Our client was an employee working for a company in Montana when he was injured in a rollover collision with an 18-wheeler. *Net to the client was $214,573.81.

$400 Thousand Company Truck Wreck

Our client was traveling down a residential street when a company truck backed out of a driveway into the side of her vehicle. *Net to client was $110,000.

$400 Thousand Defective Tire Case With Co-Counsel

A man driving a cement truck was injured when his tire blew out and the cement truck rolled over. *Net to the client was $123,916.22.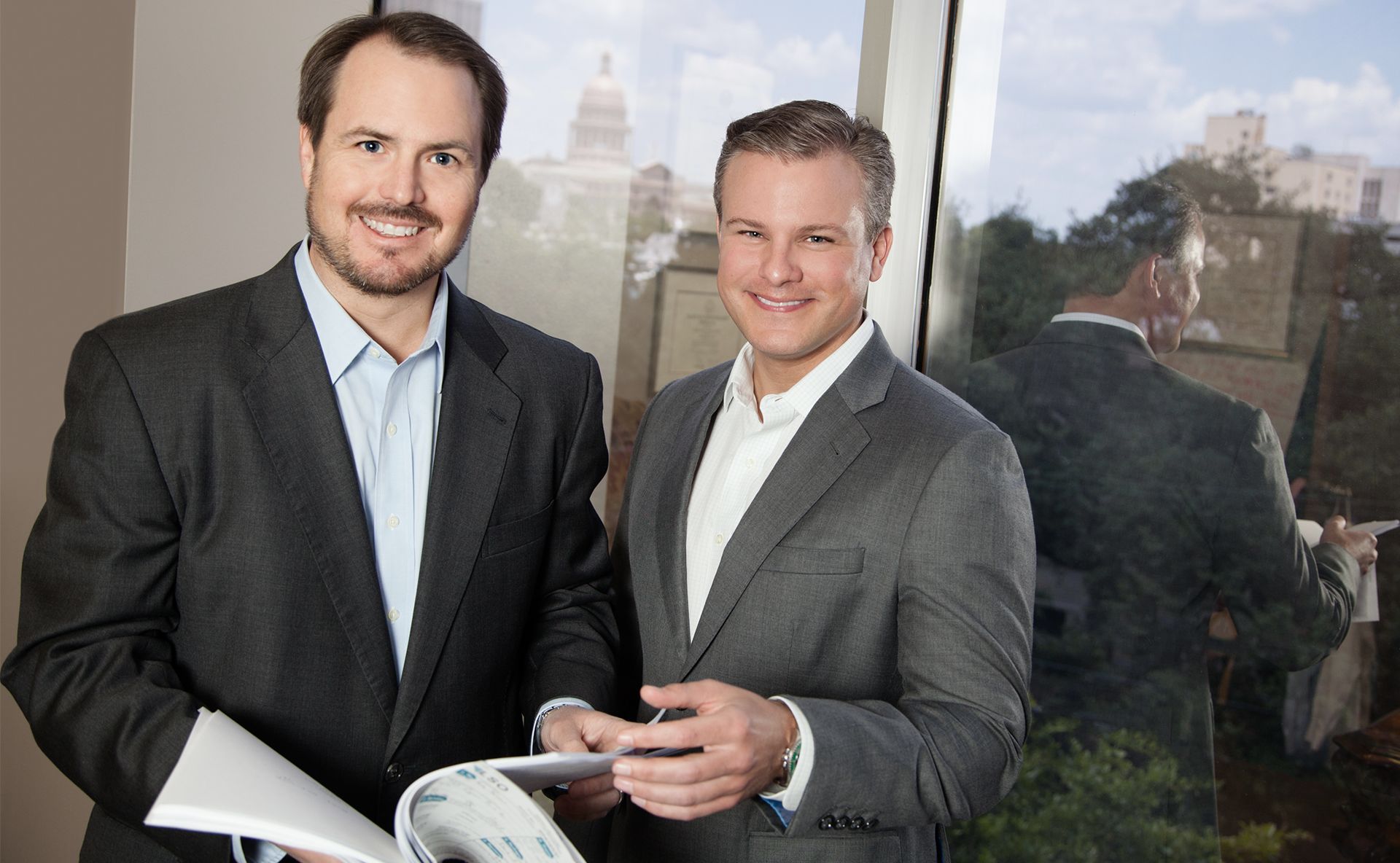 Award-Winning Legal Team Experienced Trial Attorneys That Will Fight For You In Court