Austin Property Damage Claim Attorneys
We Represent Consumers in Disputes against Insurers
If your personal property was damaged in a natural disaster or even through the criminal actions of a third party, your right to file a property damage claim for compensation should not be denied by your insurance provider. Unfortunately, claim denials are all too common among insurers, many of whom are more eager to protect the wealth of their business than to provide financial support to the individuals they insure.
If your claim is denied or delayed, you could suffer financially from the costs required to rectify the damage that was done to your property. If you're having trouble recovering rightful compensation for property damage, you should immediately speak to an Austin property damage claims lawyer from Briggle & Polan, PLLC. We are prepared to help you fight for the fair compensation you are owed in your property damage claim.
Contact us online or by phone at (512) 400-3278 today for a free, no-obligation consultation. There are never any fees unless/until we recover compensation for you.
Types of Property Damage for Which You May File a Claim
Property damage can be extremely expensive to repair or replace, which is why filing an insurance claim is necessary.
Common types of property damage for which you can file a claim for compensation include:
Tornado damage
Fire damage
Smoke damage
Lightning damage
Rain damage
Termite damage
Individuals can also file a claim for property damage caused by toxic mold exposure, mildew, sinkholes, vandalism, HVAC, riots, and falling objects.
What Is Bad Faith Law?
Bad faith insurance practices are common among providers that are more concerned with increasing earnings than with protecting clients. Technically, an insurance policy is a contract between the consumer and insurance company, a contract that is meant to protect the consumer in the event of property damage. Unfortunately, as the term "bad faith insurance" might suggest, investigations into claims that are made have revealed that some insurance companies are guilty of committing industry-related indiscretions, such as wrongly denying a claim and/or performing an inadequate investigation into the property damage that occurred.
The state of Texas requires insurance companies to treat customers in good faith, which means that every insurer is professionally obligated to adjust the customer's claim both promptly and fairly. Intent upon minimizing the cost of the claim's payout, insurance adjusters are often quick to offer claimants low-ball settlements that do not come anywhere near close to covering the cost of the damages that were incurred. Briggle & Polan, PLLC is here to protect consumers against these types of bad faith practices, thus helping consumers avoid unwarranted delays and denials.
Examples of bad faith insurance practices include:
Failing to promptly investigate the claim
Intentionally underpaying the claim
Delaying payment of your claim
Refusing to pay the claim
Don't Let Your Insurance Company Have the Last Word!
Whether you're struggling with the insurance company because of a delayed payment, a claim denial, or something else, you can confidently turn to the Austin property damage claim lawyers at our legal firm for help. Briggle & Polan, PLLC is backed by years of experience and we won't charge any upfront fees to represent your case.
Have more questions about property damage claims? Contact us by phone at (512) 400-3278 or complete our free, online case evaluation form. We will get back to you promptly and schedule a time to meet with you in person.

I very much appreciate all their hard work and will be happy to refer to them should the need come up for friends. - Sandi

I couldn't be happier with the services they provided. - Emily

I felt really taken care of, have and will continue to refer to my friends. - Patrick

They got me the help I? needed within a few days of hiring them. - Karina

Briggle and Polan were phenomenal. - Tiffany
$1.8 Million Delivery Truck Accident

Our client was t-boned by a large package delivery truck that was traveling in excess of 70 mph. He sustained a severe neck injury that required spinal surgery. *Net to client was $759,182.96.

$1.5 Million Work Accident Caused Brain Injury

Our client was thrown off the back of a work truck, which fractured his skull and caused him to suffer a traumatic brain injury. *Net proceeds to the client were $900,052.11.

$1.3 Million Hit By Drunk Driver

Our client was run over by a drunk driver operating a company truck late at night which required multiple surgeries and months of rehabilitation. *Net proceeds to our client were $571,000.00.

$1.3 Million Hit and Run Truck Accident

Our client was rear-ended by a large package delivery truck on I-35, which fled the scene. *Net to client was $461,708.19.

$1 Million Rear-End Collision Resolved

Our client was rear-ended by an insurance adjuster in a commercial vehicle causing severe back and neck injuries. *Net to the client was $346,766.03.

$1 Million Drunk Driver T-Bone Collision

Our client was the passenger in a vehicle that was t-boned by a drunk driver, which resulted in her suffering multiple, life-threatening injuries. *Net to client was $395,912.60.

$450 Thousand DWI Wreck Resolved

Our client was rear-ended by a drunk driver, which injured his back and neck. *Net proceeds to the client were $229,040.12.

$450 Thousand 18 Wheeler Rollover Resolved

Our client was an employee working for a company in Montana when he was injured in a rollover collision with an 18-wheeler. *Net to the client was $214,573.81.

$400 Thousand Company Truck Wreck

Our client was traveling down a residential street when a company truck backed out of a driveway into the side of her vehicle. *Net to client was $110,000.

$400 Thousand Defective Tire Case With Co-Counsel

A man driving a cement truck was injured when his tire blew out and the cement truck rolled over. *Net to the client was $123,916.22.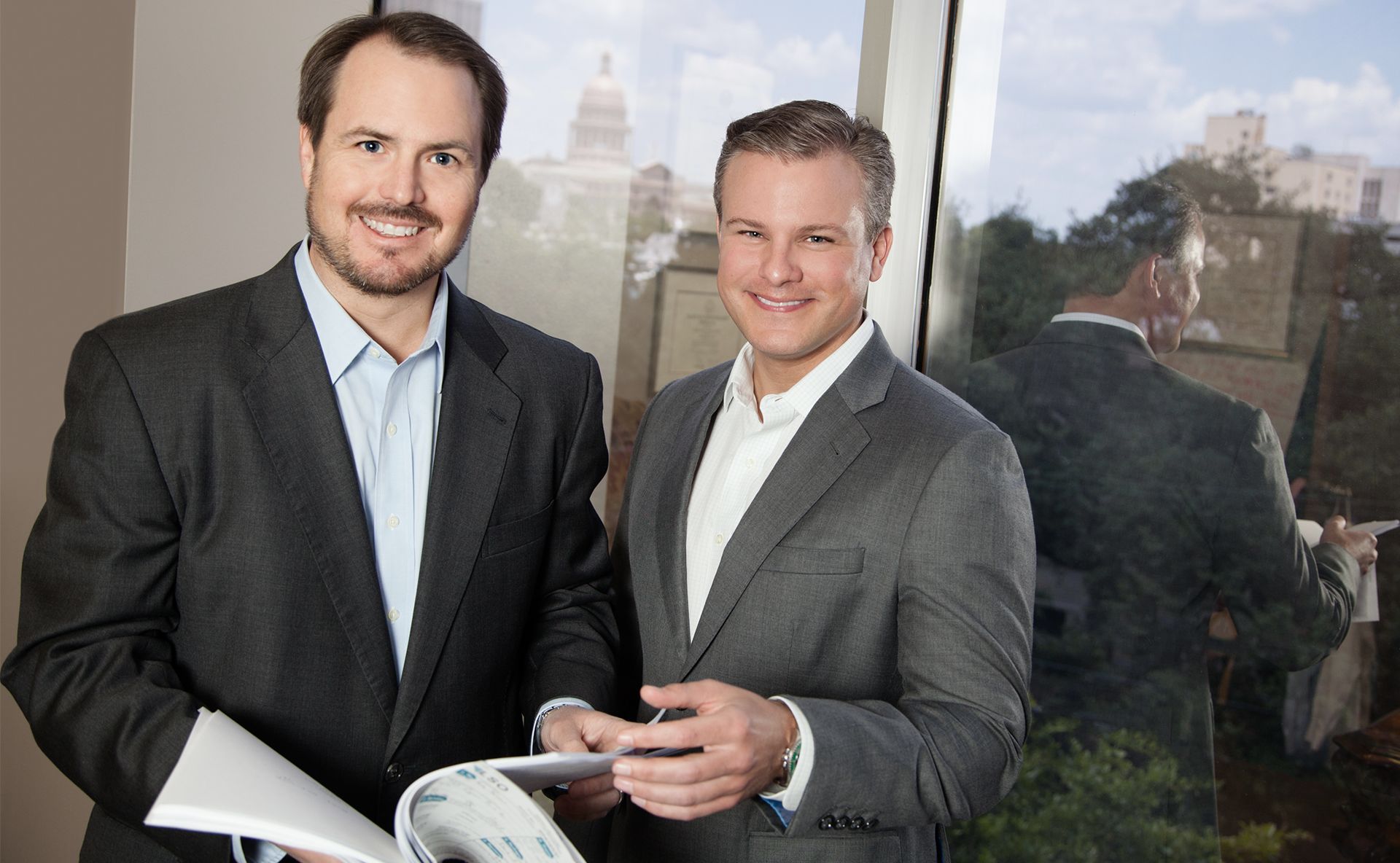 Award-Winning Legal Team Experienced Trial Attorneys That Will Fight For You In Court