Hurricane Insurance Claims Attorneys in Austin
Assisting Victims of Hurricane Harvey & Other Devastating Storms
When a natural disaster, such as a hurricane, has caused you massive property damages, you are likely to find yourself completely overwhelmed and unsure where to turn first. You may have suffered physical injuries as well, and the stress of dealing with your financial situation as you attempt to rebuild your life can be utterly devastating. At times like these, you fully expect your insurance company to come through for you and provide the financial assistance for which you have faithfully paid your premiums. However, when your own insurance company delays or refuses to pay your insurance claim, you may not know what to do next.
Contact Briggle & Polan, PLLC to speak to our Austin hurricane insurance claims attorneys about your situation today. Call (512) 400-3278 for a free, no-obligation consultation.
Hurricanes Cause Extensive—and Costly—Damage
Hurricanes are giant tropical storms fed by warm ocean waters of at least 80 degrees Fahrenheit that can involve wind speeds of more than 160 miles per hour and dump over 2.4 trillion gallons of rain per day. A hurricane can be over 600 miles across and usually lasts about a week in duration while moving at a rate of approximately 10 to 20 miles per hour over the open ocean.
Over the Atlantic Ocean, peak hurricane season roughly extends from about mid-August to late October, although the official hurricane season runs from June 1 to November 30. In an average year, about five to six hurricanes will occur in this area of the world.
Weather experts classify tropical storms primarily according to their wind speeds. These storms begin as tropical disturbances, and as they grow in intensity, they become tropical depressions, tropical storms, and, when wind speeds reach 74 miles per hour, they become hurricanes. Experts measure the intensity of hurricanes on a scale of one of five, which is known as the Saffir-Simpson scale. This scale, again, is based on sustained wind speeds. Once a hurricane reaches Category 3 or higher, it is considered to be a major event, in that that potential for damages and fatalities becomes quite high.
Hurricanes are characterized by an "eye", or a 20- to 30-mile area in their centers around which winds rotate in a counter-clockwise direction. This low-pressure center tends to be calm, but it is surrounded by an "eye wall" that typically contains the strongest winds and rain in a hurricane.
By their very nature, hurricanes are extremely destructive. The storm surge, or the raising of the surface of the sea as a hurricane reaches land, can reach as much as 20 feet high and 100 miles wide. The height of the storm surge rises as the offshore water becomes shallower. The high winds inherent in a hurricane also can cause mass destruction. Hurricane-force winds can easily destroy buildings and homes, and flying debris becomes hazardous to vehicles, buildings, and people. Furthermore, hurricanes have been known to bring about tornadoes and torrential rainfall, which, in turn, can cause landslides and substantial flooding, which are equally destructive.
Why You Need an Attorney for Help with Your Hurricane Claim
Unfortunately, large insurance companies are interested in making profits, not in paying out insurance claims. While insurance adjusters may pretend to have sympathy for your plight, the reality is that they only want to minimize their obligations to pay your claim. The habit of these companies is to take their time in paying your claim for compensation, give you the smallest amount possible on your claim, and take all measures possible to deny your claim in full or in part, even where no real reason for denial exists. When you try and protest against these unfair measures on your own, you will find yourself pitted against the legal department of a faceless corporation who has seemingly unlimited resources, all dedicated to denying your compensation for your claim.
In this situation, you must have the help of an experienced hurricane insurance claim litigation team who can stand up to the insurance company in question, take them to court if necessary, and hold them accountable for their obligations under their insurance policies. At Briggle & Polan, PLLC, our insurance claim litigation team stands ready to advocate for your interests in order to help obtain your goals for your case. We are devoted to getting you the maximum payment for your claim, whether it be through settlement negotiations or the litigation process.
Highly Skilled Advocacy That You Need & Deserve
Regardless of the nature or extent of your insurance claim, Briggle & Polan, PLLC, has the resources that are essential to successfully handling your claim. Our litigation team abides by the highest ethical standards and first-class legal skills that we regularly utilize in all levels of the court system throughout the state of Texas. We devote every hour of every day working toward the provision of high-quality legal representation and advocacy that you deserve in your case.
The frustration that you feel as you attempt to recover from the devastation of a hurricane can be completely overwhelming. Unfortunately, the insurance coverage that you paid for so diligently may not be as easy to rely on as you might have thought. At this time in your life, you do not need the additional pressure of trying to obtain compensation for your claim that you clearly need and deserve.
With our experienced team of hurricane claim lawyers standing behind you, you will be more than equipped to face your insurance company. Briggle & Polan, PLLC will work by your side throughout all legal proceedings to gather evidence, assess your case, and present the best possible case for recovery at trial, if needed.
Contact us now at (512) 400-3278 and schedule your free initial consultation with our Austin hurricane insurance claim attorneys. Se habla español.

If you are looking for excellent and honest attorneys, call them. - Paige

It feels good to have a team on your side that knows what they're doing and is willing to help you against big faceless insurance companies that don't want to pay up what they owe. - Matt

I very much appreciate all their hard work and will be happy to refer to them should the need come up for friends. - Sandi

They got me the help I? needed within a few days of hiring them. - Karina

These guys really helped me when no one else would. - Lauren
$1.8 Million Delivery Truck Accident

Our client was t-boned by a large package delivery truck that was traveling in excess of 70 mph. He sustained a severe neck injury that required spinal surgery. *Net to client was $759,182.96.

$350 Thousand Company Truck Collision

Our client was struck by a company truck that ran a red light at a busy intersection. *Net to client was $166,651.36.

$400 Thousand Company Truck Wreck

Our client was traveling down a residential street when a company truck backed out of a driveway into the side of her vehicle. *Net to client was $110,000.

$100 Thousand DWI Wreck Resolved

Our client was struck by a drunk driver in Round Rock, Texas. *Net to client was $51,113.04.

$115 Thousand Distracted Driver Caused Collision

A distracted driver failed to yield the right of way to our client, causing a collision. *Net to client was $25,035.44.

$132 Thousand Distracted Driver

Our client was the passenger in a vehicle struck by a distracted motorist who failed to yield the right of way at an intersection. *Net to client was $33,250.59.

$112.5 Thousand Truck Crash Into Building

A company driver lost control of his vehicle and smashed into a convenience store, injuring our client in the process. *Net to client was $30,259.56.

$82 Thousand T-Bone Collision

Our client had to be airlifted to the hospital as a result of a t-bone collision. *Net proceeds to client were $23,914.57.

$85 Thousand T-Bone Collision Resolved

Our client was t-boned by a distracted driver who ran a stop sign and required surgery for injuries sustained. *Attorney fees and expenses totaled $30,267.51.

$225 Thousand Collision With A Distracted Driver Operating An 18-Wheeler

Our client severely injured her back in the wreck and the driver did not have the required commercial driver's license needed to operate the truck. *Net proceeds to client were $89,737.54.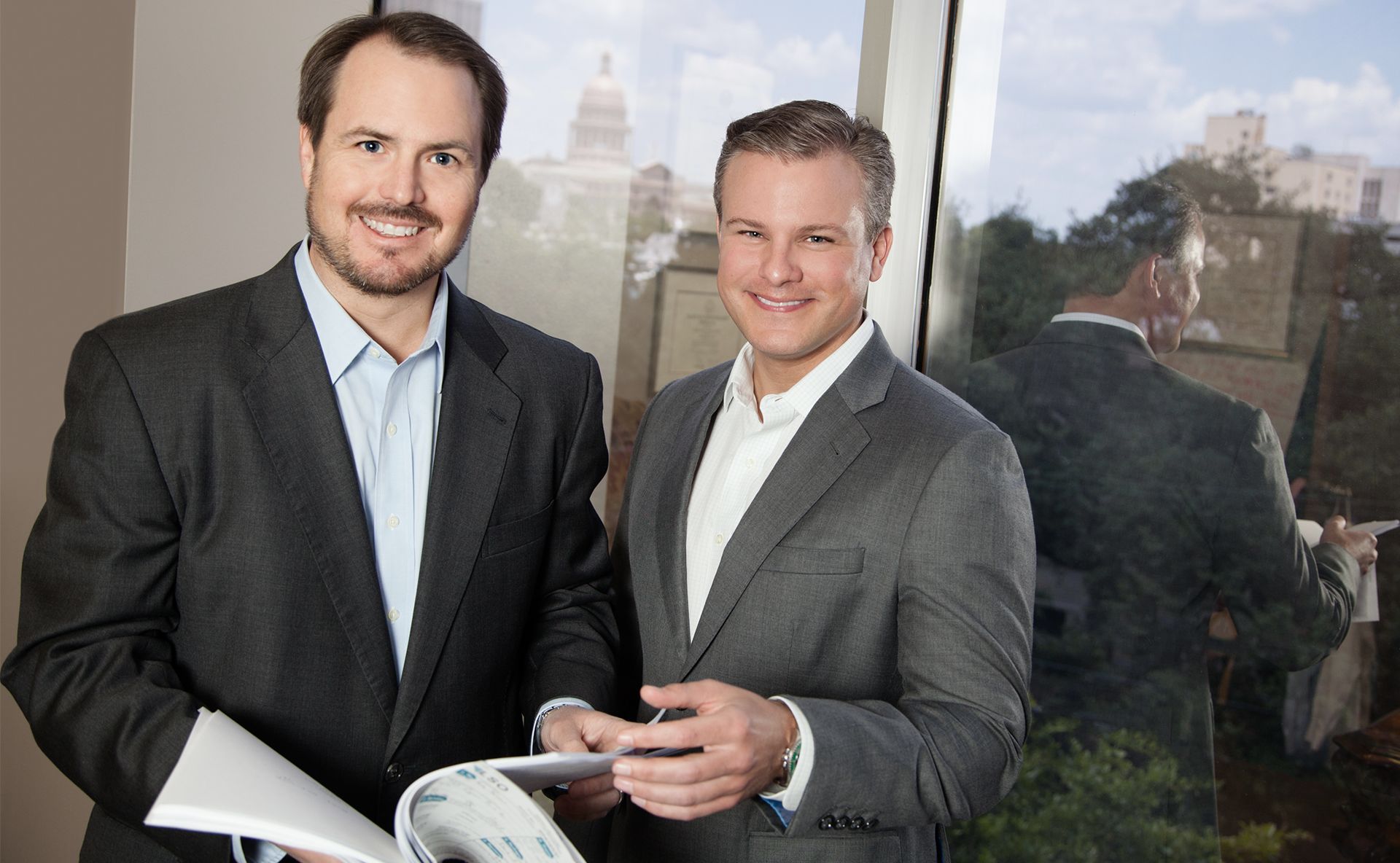 Award-Winning Legal Team Experienced Trial Attorneys That Will Fight For You In Court