Texas Insurance Policyholders' Guide
Your Guide to the Insurance Claims Process
When a loss occurs and your property is damaged, approaching the claims process in an informed and organized manner will increase your chances of the claim being resolved quickly and to your satisfaction. Additionally, Texas has laws to protect policyholders and strict timelines by which an insurance company must comply when handling your claim.
For help navigating the claims filing process, or if you need assistance dispute a claim denial, contact our Austin insurance claims lawyers at Briggle & Polan, PLLC for a free consultation. We can help you if you are dealing with bad faith insurance practices, including wrongfully denied or delayed claims.
Call (512) 400-3278 or contact us online for a free, no obligation consultation.
Step One: Promptly Notify Your Insurer of the Loss
Notify your insurance company as soon as you discover the damage from the loss. Once you have notified the insurance company of the loss, it has 15 days to acknowledge your notice, commence an investigation and request documents it may need for its investigation[1]. If the weather event is determined to be a catastrophe, the carrier is given 15 additional days.
Step Two: Document the Loss & Every Contact with Your Insurer & Its Adjuster
Document the damages caused by the loss with photographs or video. Once you have notified the insurance company of the loss, it will usually send an adjuster to inspect and document the damages. However, it is important to keep your own documentation as well. Do not dispose of damaged property until your insurance company has inspected the property or declined to do so.
Additionally, document all communications with the insurance company and its adjuster. Most insurance companies keep claims diary notes, which include communications with the policyholder, so having your own "claims diary" and documentation may be helpful if a dispute later arises as to representations made to you or as to the extent of the damages.
Step Three: Mitigate Your Damages—Protect Your Property from Further Damage
In Texas, a policyholder is required to mitigate damages at "trifling" expense. This means that you must do what you can afford to do to keep any of the damages from getting worse. Examples of mitigation are placing a tarp over a hole in your roof or shutting off the water supply to your building when a pipe has burst.
Step Four: Cooperate with Reasonable Requests for Documents & Inspections
Within 15 business days after conducting its investigation, the insurance company must notify the policyholder of its decision to pay or deny the claim, or whether it requires more information in order to make its decision[2]. If it decides to pay on the claim, it must do so within 5 business days[3]. In the event of a catastrophe, the carrier is given 15 additional days.
Most policies require the policyholder to allow the insurance company reasonable access to inspect the damages and to comply with reasonable requests for documents, such as receipts or invoices. It may require more than one inspection. As long as the requests are reasonable, a policyholder should comply.
If the insurance company has required more information in order to make a claim decision, it must pay or deny the claim within 45 days after such notice[4].
Step Five: Beware of Releasing and/or Waiving Your Rights
Once an insurance company has made a decision of what it believes is owed under the policy, it must make an undisputed claim payment. It is a violation of the Texas Insurance Code for an insurer to ask a policyholder to sign a release of liability or a waiver of rights in order to receive an undisputed payment of policy benefits.
If an insurance company claims that some of the claim payment is actually disputed, it may have a right to ask for a release. However, never sign a final settlement, release of liability, or waiver of rights without fully understanding the document and consequences of signing it. In most cases, you are waiving your legal rights to later seek the full amount of the damages which should have been covered by your policy, as well as prompt payment penalties and attorneys' fees.
Step Six: Ask for Help
If at any time during the claims process you feel you are not being treated fairly, contact the Texas Department of Insurance, a public adjuster or, as a last resort, an attorney who focuses on representing policyholders.
Contractor/Roofer Alert
A legitimate contractor or roofer will always give you a bid for the work they will perform. Beware of any contractor or roofer that wants you to sign a contract that does not have an amount they would charge, but rather says they will do the work for the amount paid by the insurance company. This type of contract will bind you and render you unable to get more than one bid to compare quotes. Also, beware of any contractor or roofer that has an arbitration clause in their contract. Arbitration historically favors companies over consumers and costs consumers hundreds or even thousands of dollars
For more information, or to speak to one of our Austin insurance claim lawyers about your situation, call Briggle & Polan, PLLC at (512) 400-3278 today.
[1]. A surplus lines carrier has 30 business days. Surplus lines carriers usually only insure large properties. Check the declarations page of your policy or call your agent to be sure.
[2] It is also 15 days for a surplus lines carrier.
[3] 20 business days for a surplus lines carrier.
[4] It is also 45 days for a surplus lines carrier.

If you are looking for excellent and honest attorneys, call them. - Paige

It feels good to have a team on your side that knows what they're doing and is willing to help you against big faceless insurance companies that don't want to pay up what they owe. - Matt

I very much appreciate all their hard work and will be happy to refer to them should the need come up for friends. - Sandi

They got me the help I? needed within a few days of hiring them. - Karina

These guys really helped me when no one else would. - Lauren
$1.8 Million Delivery Truck Accident

Our client was t-boned by a large package delivery truck that was traveling in excess of 70 mph. He sustained a severe neck injury that required spinal surgery. *Net to client was $759,182.96.

$350 Thousand Company Truck Collision

Our client was struck by a company truck that ran a red light at a busy intersection. *Net to client was $166,651.36.

$400 Thousand Company Truck Wreck

Our client was traveling down a residential street when a company truck backed out of a driveway into the side of her vehicle. *Net to client was $110,000.

$100 Thousand DWI Wreck Resolved

Our client was struck by a drunk driver in Round Rock, Texas. *Net to client was $51,113.04.

$115 Thousand Distracted Driver Caused Collision

A distracted driver failed to yield the right of way to our client, causing a collision. *Net to client was $25,035.44.

$132 Thousand Distracted Driver

Our client was the passenger in a vehicle struck by a distracted motorist who failed to yield the right of way at an intersection. *Net to client was $33,250.59.

$112.5 Thousand Truck Crash Into Building

A company driver lost control of his vehicle and smashed into a convenience store, injuring our client in the process. *Net to client was $30,259.56.

$82 Thousand T-Bone Collision

Our client had to be airlifted to the hospital as a result of a t-bone collision. *Net proceeds to client were $23,914.57.

$85 Thousand T-Bone Collision Resolved

Our client was t-boned by a distracted driver who ran a stop sign and required surgery for injuries sustained. *Attorney fees and expenses totaled $30,267.51.

$225 Thousand Collision With A Distracted Driver Operating An 18-Wheeler

Our client severely injured her back in the wreck and the driver did not have the required commercial driver's license needed to operate the truck. *Net proceeds to client were $89,737.54.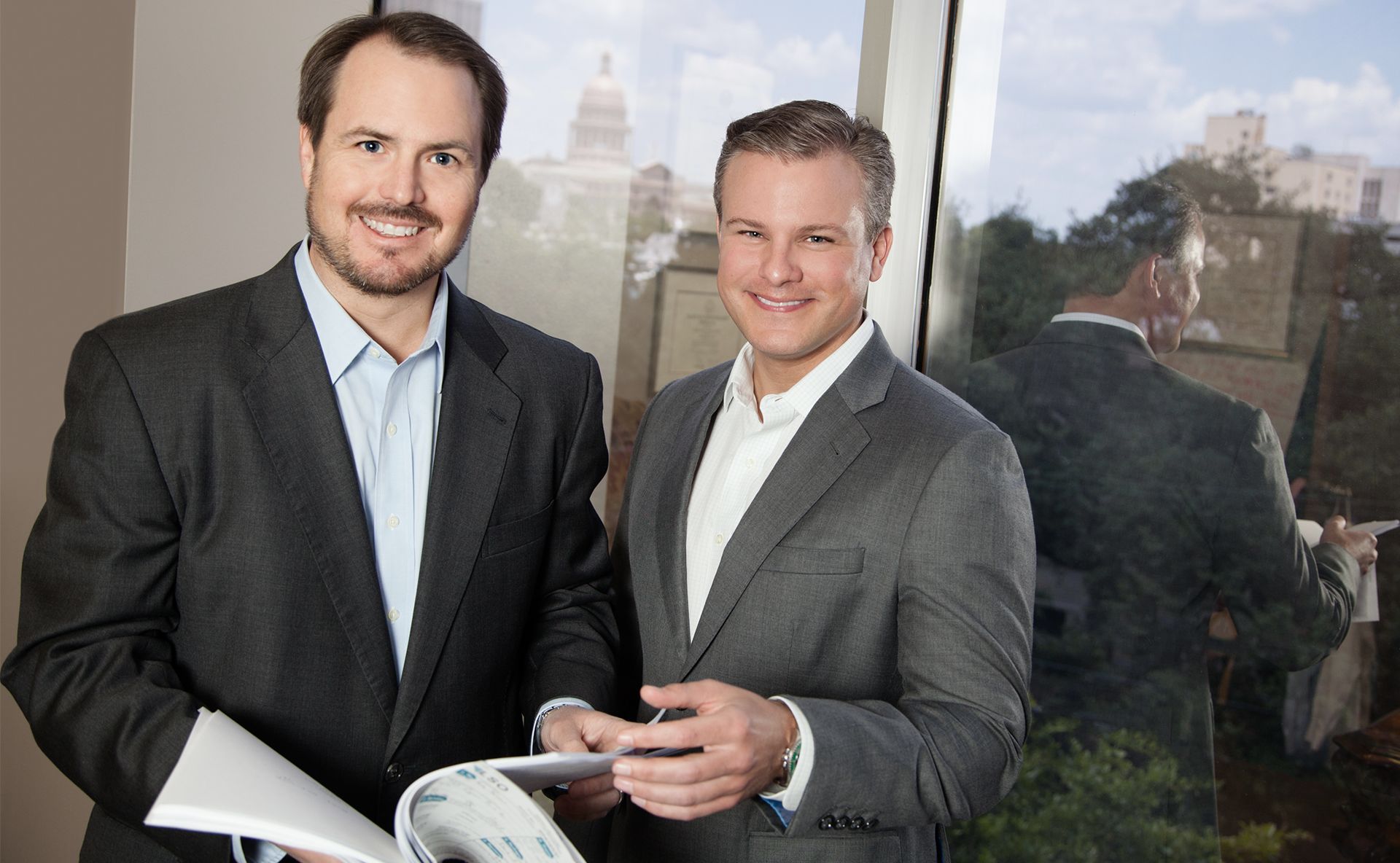 Award-Winning Legal Team Experienced Trial Attorneys That Will Fight For You In Court