Austin Anesthesia Error Attorneys
Serious Anesthesia Mistakes Leading to Serious Injuries
Anesthesia is remarkable when used correctly, as it allows a patient to be rendered unconscious during operations and procedures that otherwise would have been too painful to endure. When anesthesia is used incorrectly, it can cause the exact pain it was meant to prevent, as well as a range of other dangerous side effects and injuries.
If you or a loved one have suffered from the misuse of anesthesia in an operating room or clinic, like the dentist's office, then you should talk to Briggle & Polan, PLLC right away. Our Austin anesthesia error lawyers can help determine if you have a valid claim to file against the anesthesiologist, medical team, or clinic that caused or contributed to your anesthesia injuries.
Compensation in your anesthesia claim could help pay for:
Medical bills related to the treatment that went wrong
Costs for additional medical treatments for your anesthesia injuries
Lost wages and income
Pain, suffering, and hardship
As highly experienced injury lawyers, we can also assist you if you lost a loved one to a severe anesthesia error by exploring your rights to file a wrongful death claim. Different damages could be available through that claim, which could reflect your suffering after losing a loved one.
We should discuss the details of your case in a free initial consultation. Call (512) 400-3278 now.
Dangers of Anesthesia Errors
Anesthesia is safe when used in the proper dosage. When choosing the dosage for a patient, anesthesiologists must consider many factors, such as the patient's age, weight, and medical history, as well as the intended length of the operation. When anesthesia is administered in the wrong dosage, severe consequences can follow.
A patient can suffer injury if the anesthesia amount is:
Too low: When a patient is not given enough anesthesia, they run the risk of awakening during a procedure and experiencing severe pain. Waking up while being operated on is psychologically damaging, and the patient might require years of therapy to overcome the terrible sensations and feelings associated with the medical error.
Too high: When a patient is given too much anesthesia, the results can be lethal. Anesthesia, whether it is inhaled or given intravenously, essentially places a patient into a medically induced coma. If too much is administered, then the coma can become irreversible as damage to the brain and nerves occurs.
Doctors must check their patient's medical records before recommending anesthesia for a procedure. If a patient is given anesthesia despite having a recorded allergy to it, and that patient suffers a harmful allergic reaction, then the doctor could be liable for the harm done instead of the anesthesiologist.
We Can Help You Seek & Capture Fair Compensation
Insurance companies that represent doctors, anesthesiologists, surgeons, and medical groups know that an anesthesia error can cause catastrophic injuries and justify steep compensation paid to the patient through a claim. You shouldn't be surprised if there is significant resistance to your claim or lawsuit, which is why it is so important to team up with trusted anesthesia error attorneys like ours. We have recovered millions of dollars for victims of negligence across our decades of collective experience. Let us see if we can help you secure an impressive settlement or verdict, too.
For your no-cost consultationwith Briggle & Polan, PLLC in Austin, call (512) 400-3278.

If you are looking for excellent and honest attorneys, call them. - Paige

It feels good to have a team on your side that knows what they're doing and is willing to help you against big faceless insurance companies that don't want to pay up what they owe. - Matt

I very much appreciate all their hard work and will be happy to refer to them should the need come up for friends. - Sandi

They got me the help I? needed within a few days of hiring them. - Karina

These guys really helped me when no one else would. - Lauren
$1.8 Million Delivery Truck Accident

Our client was t-boned by a large package delivery truck that was traveling in excess of 70 mph. He sustained a severe neck injury that required spinal surgery. *Net to client was $759,182.96.

$350 Thousand Company Truck Collision

Our client was struck by a company truck that ran a red light at a busy intersection. *Net to client was $166,651.36.

$400 Thousand Company Truck Wreck

Our client was traveling down a residential street when a company truck backed out of a driveway into the side of her vehicle. *Net to client was $110,000.

$100 Thousand DWI Wreck Resolved

Our client was struck by a drunk driver in Round Rock, Texas. *Net to client was $51,113.04.

$115 Thousand Distracted Driver Caused Collision

A distracted driver failed to yield the right of way to our client, causing a collision. *Net to client was $25,035.44.

$132 Thousand Distracted Driver

Our client was the passenger in a vehicle struck by a distracted motorist who failed to yield the right of way at an intersection. *Net to client was $33,250.59.

$112.5 Thousand Truck Crash Into Building

A company driver lost control of his vehicle and smashed into a convenience store, injuring our client in the process. *Net to client was $30,259.56.

$82 Thousand T-Bone Collision

Our client had to be airlifted to the hospital as a result of a t-bone collision. *Net proceeds to client were $23,914.57.

$85 Thousand T-Bone Collision Resolved

Our client was t-boned by a distracted driver who ran a stop sign and required surgery for injuries sustained. *Attorney fees and expenses totaled $30,267.51.

$225 Thousand Collision With A Distracted Driver Operating An 18-Wheeler

Our client severely injured her back in the wreck and the driver did not have the required commercial driver's license needed to operate the truck. *Net proceeds to client were $89,737.54.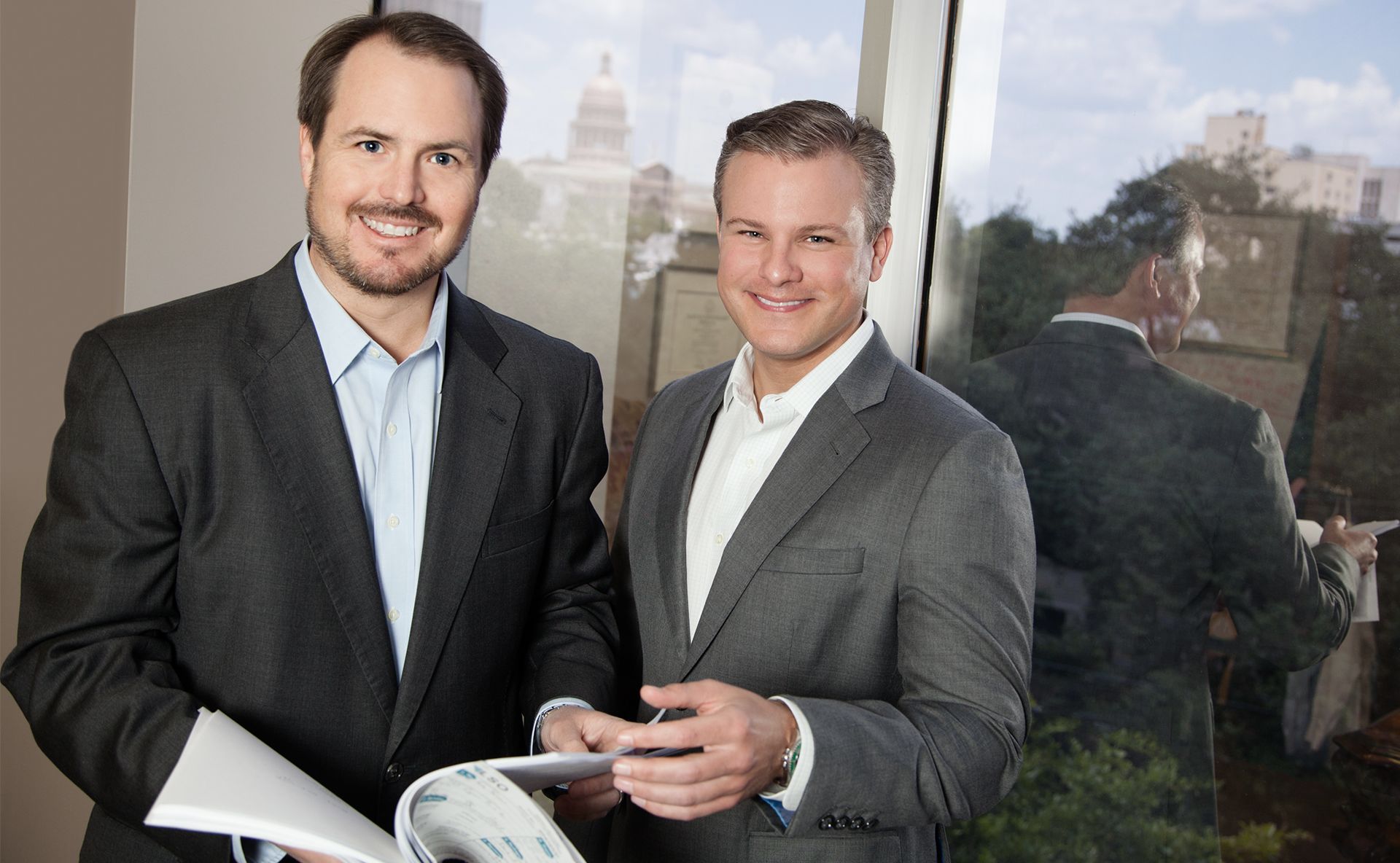 Award-Winning Legal Team Experienced Trial Attorneys That Will Fight For You In Court