Austin Surgical Error Attorneys
Suing for Serious Mistakes Made During Surgery
A single mistake in the surgery room can spell disaster for the patient. If you were hurt during surgery because a surgeon or surgical assistant was not being careful enough with your operation, then you should inquire about filing a surgical error lawsuit with the help of Briggle & Polan, PLLC. From our law office in Austin, we assist and represent clients throughout the region.
Let us know if you or a family member were hurt during surgery at one of these local hospitals or elsewhere:
St. David's Surgical Hospital
Central Texas Rehabilitation Hospital
Heart Hospital of Austin
Dell Children's Medical Center
You deserve significant compensation if you have been hurt during surgery. Your claim or lawsuit could pay you for all medical expenses related to the surgery and necessary aftercare. It might also be able to provide compensation for your lost wages, pain, and suffering. As your chosen Austin surgical error lawyers, it will be our goal to secure every cent of compensation for you.
To learn if you have a surgical error claim worth pursuing, call (512) 400-3278 today or contact us online.
Different Types of Surgical Errors
Harmful surgical errors vary and can include:
Operating on the wrong body part: Wrong-site operations are catastrophic to the patient because the operation cannot be helpful or successful if it involves a body part that never needed it in the first place. Wrongful amputations are the most extreme type of wrong-site surgery. There have been many stories of people getting the wrong leg amputated before the correct one is amputated, leaving them disabled.
Damaging healthy organs: An uncareful hand during surgery can harm nearby organs, blood vessels, nerves, and so on. Small incisions might go unnoticed at first, which will cause the surgical team to sew the patient up and place them back into the hospital – or send them home – unaware of the damage caused. Internal bleeding or other serious complications can follow.
Leaving instruments inside the patient: Small medical instruments like gauze, swabs, and metal sutures can be left inside a patient by an absentminded surgical team. In a well-run operating theater, no procedure will be deemed complete until all medical tools are counted and compared to how many were in the room at the start of the procedure. Patients with medical instruments inside them can go days or weeks before they start to question why there is still a painful ache at the surgery site or why they have been suffering unexplained illnesses.
Anesthesia errors: Perhaps the most dangerous type of surgical error is the anesthesia error. Anesthesiologists must provide a patient with exactly the right amount of anesthesia to render them unconscious or unfeeling during an operation. Too little anesthesia and the patient might awaken or feel sharp pain during the procedure. Too much anesthesia and the patient could go into cardiac arrest or suffer a respiratory failure.
A concern with surgical error cases is the need for revision or corrective surgery to fix the mistakes that happened in the first surgery. All surgeries carry some sort of risk, and it is unfair to put a patient through that more times than medically necessary.
Injured in the Operating Room? Call Our Law Firm
Our Austin surgical error lawyers can help you uncover your options and pursue maximum compensation if you have been seriously injured due to a surgeon's mistakes. Surgical errors should always be met with legal action to reinforce that only the utmost standards of medical care are acceptable. Your lawsuit might also be the first step in discovering that a medical practitioner or hospital should be considered unfit to continue such surgeries at the risk of harming future patients. We encourage you to speak up for yourself and for others who could have been hurt in the same way.
Contact us online to begin a discussion with our team. We accept calls 24/7.

If you are looking for excellent and honest attorneys, call them. - Paige

It feels good to have a team on your side that knows what they're doing and is willing to help you against big faceless insurance companies that don't want to pay up what they owe. - Matt

I very much appreciate all their hard work and will be happy to refer to them should the need come up for friends. - Sandi

They got me the help I? needed within a few days of hiring them. - Karina

These guys really helped me when no one else would. - Lauren
$1.8 Million Delivery Truck Accident

Our client was t-boned by a large package delivery truck that was traveling in excess of 70 mph. He sustained a severe neck injury that required spinal surgery. *Net to client was $759,182.96.

$350 Thousand Company Truck Collision

Our client was struck by a company truck that ran a red light at a busy intersection. *Net to client was $166,651.36.

$400 Thousand Company Truck Wreck

Our client was traveling down a residential street when a company truck backed out of a driveway into the side of her vehicle. *Net to client was $110,000.

$100 Thousand DWI Wreck Resolved

Our client was struck by a drunk driver in Round Rock, Texas. *Net to client was $51,113.04.

$115 Thousand Distracted Driver Caused Collision

A distracted driver failed to yield the right of way to our client, causing a collision. *Net to client was $25,035.44.

$132 Thousand Distracted Driver

Our client was the passenger in a vehicle struck by a distracted motorist who failed to yield the right of way at an intersection. *Net to client was $33,250.59.

$112.5 Thousand Truck Crash Into Building

A company driver lost control of his vehicle and smashed into a convenience store, injuring our client in the process. *Net to client was $30,259.56.

$82 Thousand T-Bone Collision

Our client had to be airlifted to the hospital as a result of a t-bone collision. *Net proceeds to client were $23,914.57.

$85 Thousand T-Bone Collision Resolved

Our client was t-boned by a distracted driver who ran a stop sign and required surgery for injuries sustained. *Attorney fees and expenses totaled $30,267.51.

$225 Thousand Collision With A Distracted Driver Operating An 18-Wheeler

Our client severely injured her back in the wreck and the driver did not have the required commercial driver's license needed to operate the truck. *Net proceeds to client were $89,737.54.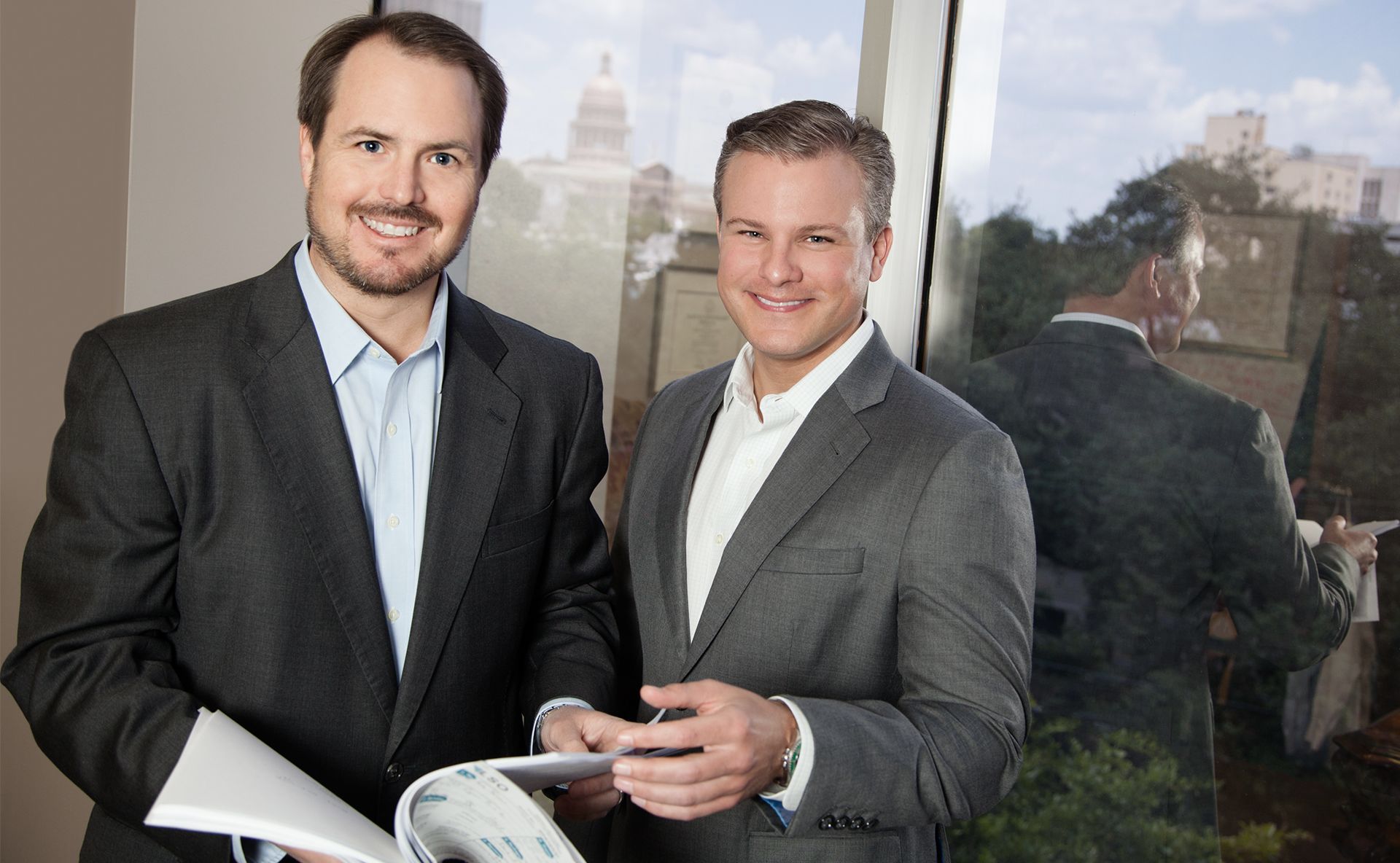 Award-Winning Legal Team Experienced Trial Attorneys That Will Fight For You In Court