Austin Physical Therapy Malpractice Lawyers
Physical Therapy Should Help, Not Hurt
Were you undergoing physical therapy in Austin to help alleviate the symptoms of an injury or condition, only to have your physical therapist make things worse? Or did they cause an entirely new injury due to their negligence? You could have a physical therapy malpractice case on your hands. Bring the situation to the attention of Briggle & Polan, PLLC.
Our team of attorneys is well-versed in medical malpractice cases of all sorts, including physical therapy malpractice claims. We know where to look for evidence that shows your injury was caused due to negligence that could have been preventing and, therefore, the physical therapist should be liable for the damage it has caused. From the physical therapist's practice history to complaints from other patients, we can use numerous tools to boost your claim's validity and maximize the compensation owed to you.
Let's talk about your physical therapy malpractice claim. Dial (512) 400-3278.
Injuries Caused by Physical Therapy Malpractice
Physical therapy can describe one of many types of therapeutic care, such as:
Orthopedic: Helps restore mobility to the musculoskeletal system
Geriatric: Helps elders regain movement after losing mobility due to the complications of aging
Cardiopulmonary: Helps reduce complications patients can experience after a heart attack, stroke, etc.
Neurological: Helps slow the development of neurological issues like Alzheimer's and Parkinson's
Pediatric: Helps children and teens heal from certain injuries or diseases
Physical therapy malpractice can occur in any of these fields and more. The common thread among all cases is that a physical therapist does something that another physical therapist reasonably would not have done in the same situation, and that negligent act hurts a patient. For example, an orthopedic therapist moves a patient's injured joint suddenly instead of with slow, gradual motions, and the patient becomes partially paralyzed in the affected limb.
Physical therapy malpractice can also occur if someone poses as a physical therapist without the proper credentials. Patients who are hurt by an uncredited physical therapist could have a strong claim against them. The same is true for patients who are not necessarily injured by the uncredited physical therapist but who instead do not recover from their injuries as well as their doctors had expected. A slowed or halted recovery can be the grounds of a lawsuit if physical therapy malpractice caused the interference.
Worth of a Physical Therapy Malpractice Claim
Your physical therapy malpractice claim will have a worth or value, which is the sum of all your damages combined. Ideally, the worth of your claim will be as high as possible. We can work diligently to calculate all possible damages and file against as many applicable insurance policies as possible, which could include those held by the individual physical therapist who hurt you and the clinic that hired them.
Damages that could be recoverable in your physical therapy malpractice claim could be:
Cost of past and future physical therapy
Cost of medical treatments to address a new injury
Wages you missed due to being too injured to work
Damages related to your pain, suffering, and debilitation
Learn How to Start a Lawsuit with Our Firm's Help
Leave all the difficult work and investigations of your physical therapy malpractice lawsuit up to us. Our Austin physical therapy malpractice lawyers have extensive legal experience working on high-stakes and complicated cases. With us leading the way, you can rest and get help from another physical therapist if needed while your case keeps progressing in the right direction.
Call (512) 400-3278 or contact us onlinetoday.

If you are looking for excellent and honest attorneys, call them. - Paige

It feels good to have a team on your side that knows what they're doing and is willing to help you against big faceless insurance companies that don't want to pay up what they owe. - Matt

I very much appreciate all their hard work and will be happy to refer to them should the need come up for friends. - Sandi

They got me the help I? needed within a few days of hiring them. - Karina

These guys really helped me when no one else would. - Lauren
$1.8 Million Delivery Truck Accident

Our client was t-boned by a large package delivery truck that was traveling in excess of 70 mph. He sustained a severe neck injury that required spinal surgery. *Net to client was $759,182.96.

$350 Thousand Company Truck Collision

Our client was struck by a company truck that ran a red light at a busy intersection. *Net to client was $166,651.36.

$400 Thousand Company Truck Wreck

Our client was traveling down a residential street when a company truck backed out of a driveway into the side of her vehicle. *Net to client was $110,000.

$100 Thousand DWI Wreck Resolved

Our client was struck by a drunk driver in Round Rock, Texas. *Net to client was $51,113.04.

$115 Thousand Distracted Driver Caused Collision

A distracted driver failed to yield the right of way to our client, causing a collision. *Net to client was $25,035.44.

$132 Thousand Distracted Driver

Our client was the passenger in a vehicle struck by a distracted motorist who failed to yield the right of way at an intersection. *Net to client was $33,250.59.

$112.5 Thousand Truck Crash Into Building

A company driver lost control of his vehicle and smashed into a convenience store, injuring our client in the process. *Net to client was $30,259.56.

$82 Thousand T-Bone Collision

Our client had to be airlifted to the hospital as a result of a t-bone collision. *Net proceeds to client were $23,914.57.

$85 Thousand T-Bone Collision Resolved

Our client was t-boned by a distracted driver who ran a stop sign and required surgery for injuries sustained. *Attorney fees and expenses totaled $30,267.51.

$225 Thousand Collision With A Distracted Driver Operating An 18-Wheeler

Our client severely injured her back in the wreck and the driver did not have the required commercial driver's license needed to operate the truck. *Net proceeds to client were $89,737.54.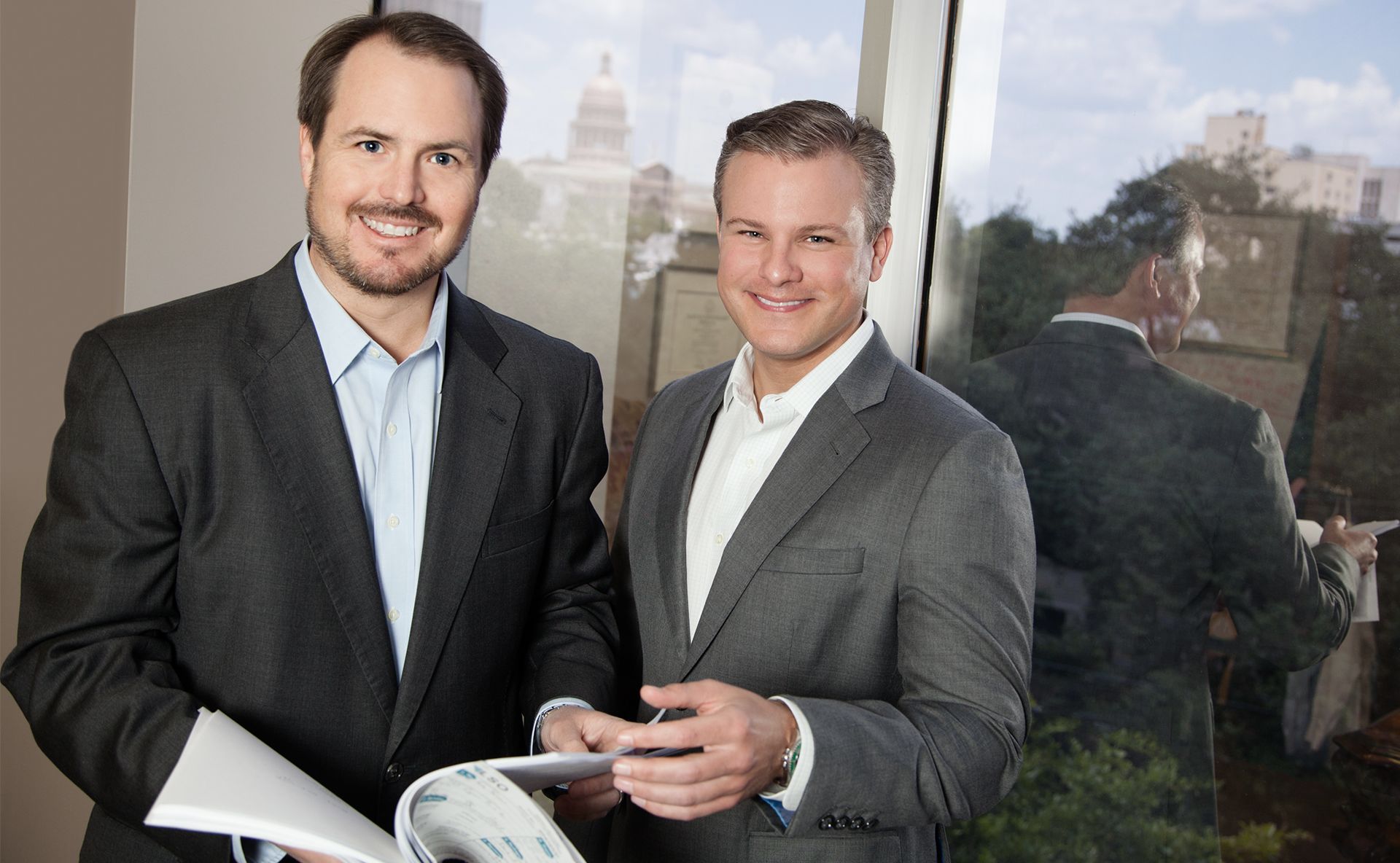 Award-Winning Legal Team Experienced Trial Attorneys That Will Fight For You In Court