Austin Failure to Diagnose Lawyers
Lawsuits After Doctors Miss Important Symptoms
Medical malpractice takes many forms. It is not always caused by a medical provider's erroneous actions. Sometimes, medical malpractice can be caused by a doctor's inaction, such as is the case in a failure to diagnose lawsuit.
Call (512) 400-3278 and speak with the attorneys of Briggle & Polan, PLLC in Austin if you think your doctor's inaction has caused you to suffer a new or worsened injury or illness. You might have a failure to diagnose claim or lawsuit worth pursuing. We can help you find out and take the next steps if you do.
How Does a Failure to Diagnose Happen?
Doctors can use a number of steps, tools, and equipment to diagnose a patient, such as:
Laboratory testing: The key to diagnosing with accuracy in many situations is using laboratory and diagnostic testing methods. Doctors can order x-rays, MRIs, blood tests, etc. to learn more about a patient's underlying medical condition. If such a test is not available at the doctor's hospital or clinic, then the patient should be referred to another location that can complete the testing.
Patient record checks: Useful information about a patient's condition can sometimes be found in their own medical records and that of their immediate family members. To get a clearer picture of what a patient is going through, a doctor should use any available records to look for signs of a pattern or obvious symptoms of specific health conditions.
Second opinions: Another important tool available to every medical provider is the help of other doctors. Second opinions from colleagues can be invaluable for diagnosing confounding symptoms or issues that the diagnosing doctor has not encountered before.
Failure to diagnose cases arise when a medical provider fails to take additional, reasonable steps when diagnosing a patient, leading to an inaccurate diagnosis, which might be a complete lack of a diagnosis. What is important to establish is whether or not another doctor in the same situation would have done things differently and to the benefit of the patient. In other words, would a different doctor have reasonably ordered more tests and made a better effort to diagnose the patient? If so, then medical malpractice might have occurred.
What is the Danger in a Failure to Diagnose Situation?
Depending on the symptoms or conditions missed or misunderstood, failure to diagnose a patient accurately could cause severe harm or even become life-threatening. For example, failing to identify cancer symptoms could allow cancer to grow unchecked in a patient's body to the point that it becomes terminal.
The validity of a failure to diagnose claim also hinges on the danger and harm done by that failure. If a doctor does not diagnose a patient's condition, but the patient does not suffer any worsened illness or new injury because of it, then the situation likely would not validate a medical malpractice claim. Instead, the patient must have suffered some sort of measurable or noticeable harm due to the failure to diagnose, which then cost them financial damages like increased medical bills or missing wages.
Request a Free Consultation with Our Law Firm Today
Briggle & Polan, PLLC can help you take legal action if your doctor's mistakes and inaction caused you to suffer a serious illness or worsened injury. Talk to our Austin failure to diagnose attorneys by dialing (512) 400-3278. Initial consultations are always free for inquiring medical malpractice clients.

If you are looking for excellent and honest attorneys, call them. - Paige

It feels good to have a team on your side that knows what they're doing and is willing to help you against big faceless insurance companies that don't want to pay up what they owe. - Matt

I very much appreciate all their hard work and will be happy to refer to them should the need come up for friends. - Sandi

They got me the help I? needed within a few days of hiring them. - Karina

These guys really helped me when no one else would. - Lauren
$1.8 Million Delivery Truck Accident

Our client was t-boned by a large package delivery truck that was traveling in excess of 70 mph. He sustained a severe neck injury that required spinal surgery. *Net to client was $759,182.96.

$350 Thousand Company Truck Collision

Our client was struck by a company truck that ran a red light at a busy intersection. *Net to client was $166,651.36.

$400 Thousand Company Truck Wreck

Our client was traveling down a residential street when a company truck backed out of a driveway into the side of her vehicle. *Net to client was $110,000.

$100 Thousand DWI Wreck Resolved

Our client was struck by a drunk driver in Round Rock, Texas. *Net to client was $51,113.04.

$115 Thousand Distracted Driver Caused Collision

A distracted driver failed to yield the right of way to our client, causing a collision. *Net to client was $25,035.44.

$132 Thousand Distracted Driver

Our client was the passenger in a vehicle struck by a distracted motorist who failed to yield the right of way at an intersection. *Net to client was $33,250.59.

$112.5 Thousand Truck Crash Into Building

A company driver lost control of his vehicle and smashed into a convenience store, injuring our client in the process. *Net to client was $30,259.56.

$82 Thousand T-Bone Collision

Our client had to be airlifted to the hospital as a result of a t-bone collision. *Net proceeds to client were $23,914.57.

$85 Thousand T-Bone Collision Resolved

Our client was t-boned by a distracted driver who ran a stop sign and required surgery for injuries sustained. *Attorney fees and expenses totaled $30,267.51.

$225 Thousand Collision With A Distracted Driver Operating An 18-Wheeler

Our client severely injured her back in the wreck and the driver did not have the required commercial driver's license needed to operate the truck. *Net proceeds to client were $89,737.54.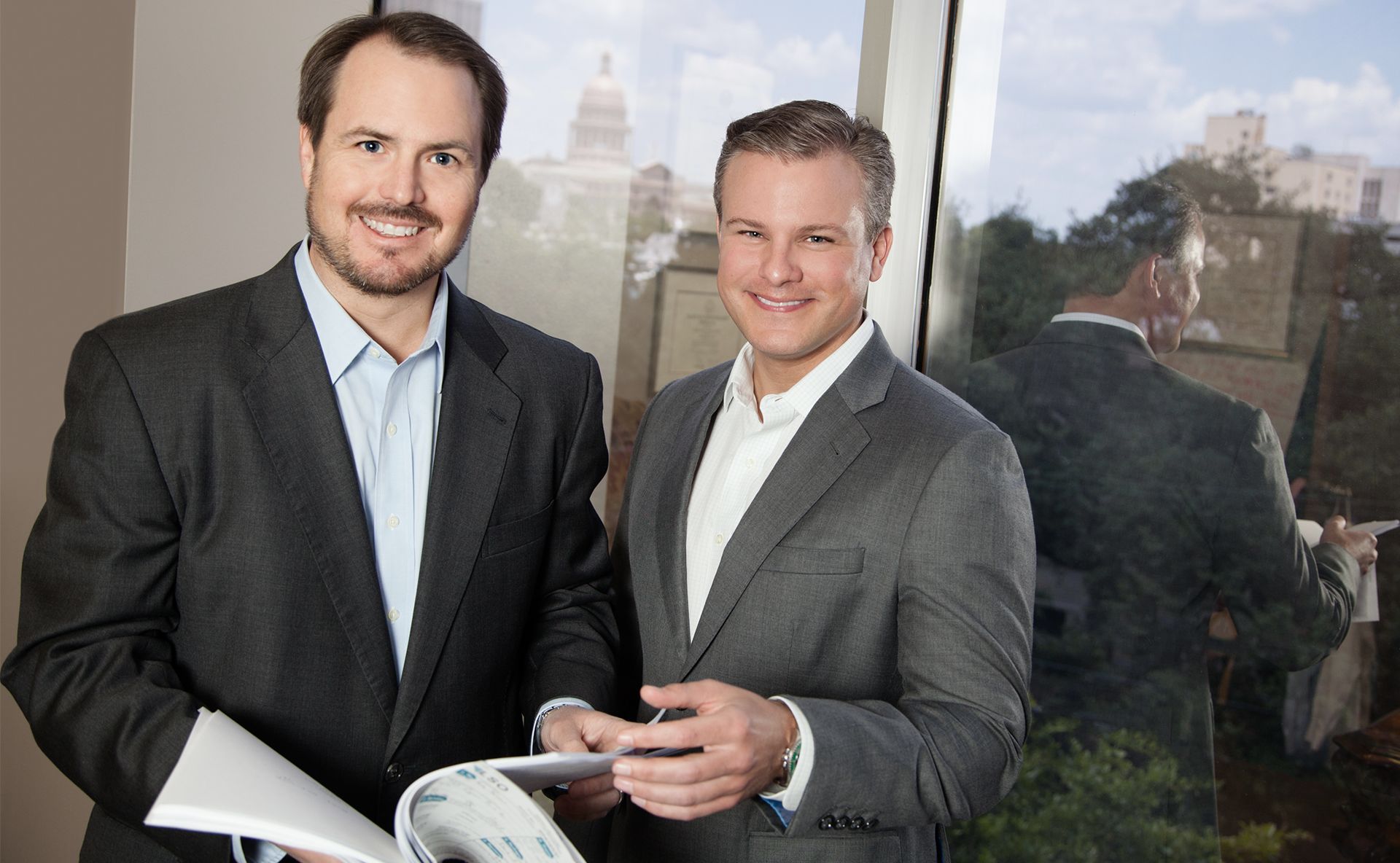 Award-Winning Legal Team Experienced Trial Attorneys That Will Fight For You In Court