Austin Garbage Truck Accident Attorneys
If We Don't Win, You Won't Pay!
Garbage or sanitation trucks pick up trash from both residential neighborhoods and business locations, which is then disposed of in landfills or recycling centers. Sanitation trucks are sometimes owned by the town or city in which they operate, or may belong to a waste removal company under contract with a municipality. Garbage trucks stop, start, back up, and turn around frequently, often in tight areas where people live and work, making them a danger to pedestrians and other vehicles parked in the area.
If you or a loved one was injured in a collision with a garbage truck, it is important that you seek out an experienced attorney who knows how to handle claims involving garbage truck accident cases. Because of the numerous parties involved, it can be very difficult to determine who is liable for your damages. At Briggle & Polan, PLLC, we can assist you at every stage of the process. Our team comprises real trial lawyers who are not afraid to aggressively advocate for you, both in and out of the courtroom.
Get in touch with our team to request a free consultation. Contact us online or by phone at (512) 400-3278. There is never any fee until we recover compensation for you.
Who Is Liable in Garbage Truck Accidents?
Determining who is at fault for a garbage truck accident is often very complex. In many cases, these vehicles are owned and operated by municipal entities. Even when they are operated by private companies, they may be contracted with the local government. In any case, multiple parties may be responsible for the incident, depending on how the accident occurred and why.
Some of the common causes of garbage truck accidents include:
Inattention and carelessness
Mechanical failure
Driver error
Defective trucks/truck parts
Unsafe roadways
Lack of proper truck maintenance
Insufficient supervision
Depending on the unique circumstances involved in the incident, any of the following entities may be liable for your damages:
The driver/operator of the truck
A government entity
A private waste management company
The party responsible for conducting truck maintenance
The manufacturer of the truck or its parts
Another driver
Another third party
Garbage truck drivers are expected to exercise the same level of care as any other driver on the road, and they are held to the same standards and regulations as other commercial driver's license holders. When they act carelessly, recklessly, or wrongfully and others are injured as a result, we believe that the liable parties should be held accountable.
Speak to an Attorney at Our Firm about Your Case
Following a truck accident, you are likely dealing with serious, even catastrophic injuries. Our attorneys can handle all aspects of your garbage truck accident case so that you can focus on securing medical treatment and beginning the process of healing. We strive to recover the maximum compensation our clients are owed for their medical bills and other damages, and our track record speaks for itself: we have recovered millions of dollars for our clients. Let Briggle & Polan, PLLC fight for you.
Call our office at (512) 400-3278 or submit an online request form for a free consultation. Se habla español.

I very much appreciate all their hard work and will be happy to refer to them should the need come up for friends. - Sandi

I couldn't be happier with the services they provided. - Emily

I felt really taken care of, have and will continue to refer to my friends. - Patrick

They got me the help I? needed within a few days of hiring them. - Karina

Briggle and Polan were phenomenal. - Tiffany
$1.8 Million Delivery Truck Accident

Our client was t-boned by a large package delivery truck that was traveling in excess of 70 mph. He sustained a severe neck injury that required spinal surgery. *Net to client was $759,182.96.

$1.5 Million Work Accident Caused Brain Injury

Our client was thrown off the back of a work truck, which fractured his skull and caused him to suffer a traumatic brain injury. *Net proceeds to the client were $900,052.11.

$1.3 Million Hit By Drunk Driver

Our client was run over by a drunk driver operating a company truck late at night which required multiple surgeries and months of rehabilitation. *Net proceeds to our client were $571,000.00.

$1.3 Million Hit and Run Truck Accident

Our client was rear-ended by a large package delivery truck on I-35, which fled the scene. *Net to client was $461,708.19.

$1 Million Rear-End Collision Resolved

Our client was rear-ended by an insurance adjuster in a commercial vehicle causing severe back and neck injuries. *Net to the client was $346,766.03.

$1 Million Drunk Driver T-Bone Collision

Our client was the passenger in a vehicle that was t-boned by a drunk driver, which resulted in her suffering multiple, life-threatening injuries. *Net to client was $395,912.60.

$450 Thousand DWI Wreck Resolved

Our client was rear-ended by a drunk driver, which injured his back and neck. *Net proceeds to the client were $229,040.12.

$450 Thousand 18 Wheeler Rollover Resolved

Our client was an employee working for a company in Montana when he was injured in a rollover collision with an 18-wheeler. *Net to the client was $214,573.81.

$400 Thousand Company Truck Wreck

Our client was traveling down a residential street when a company truck backed out of a driveway into the side of her vehicle. *Net to client was $110,000.

$400 Thousand Defective Tire Case With Co-Counsel

A man driving a cement truck was injured when his tire blew out and the cement truck rolled over. *Net to the client was $123,916.22.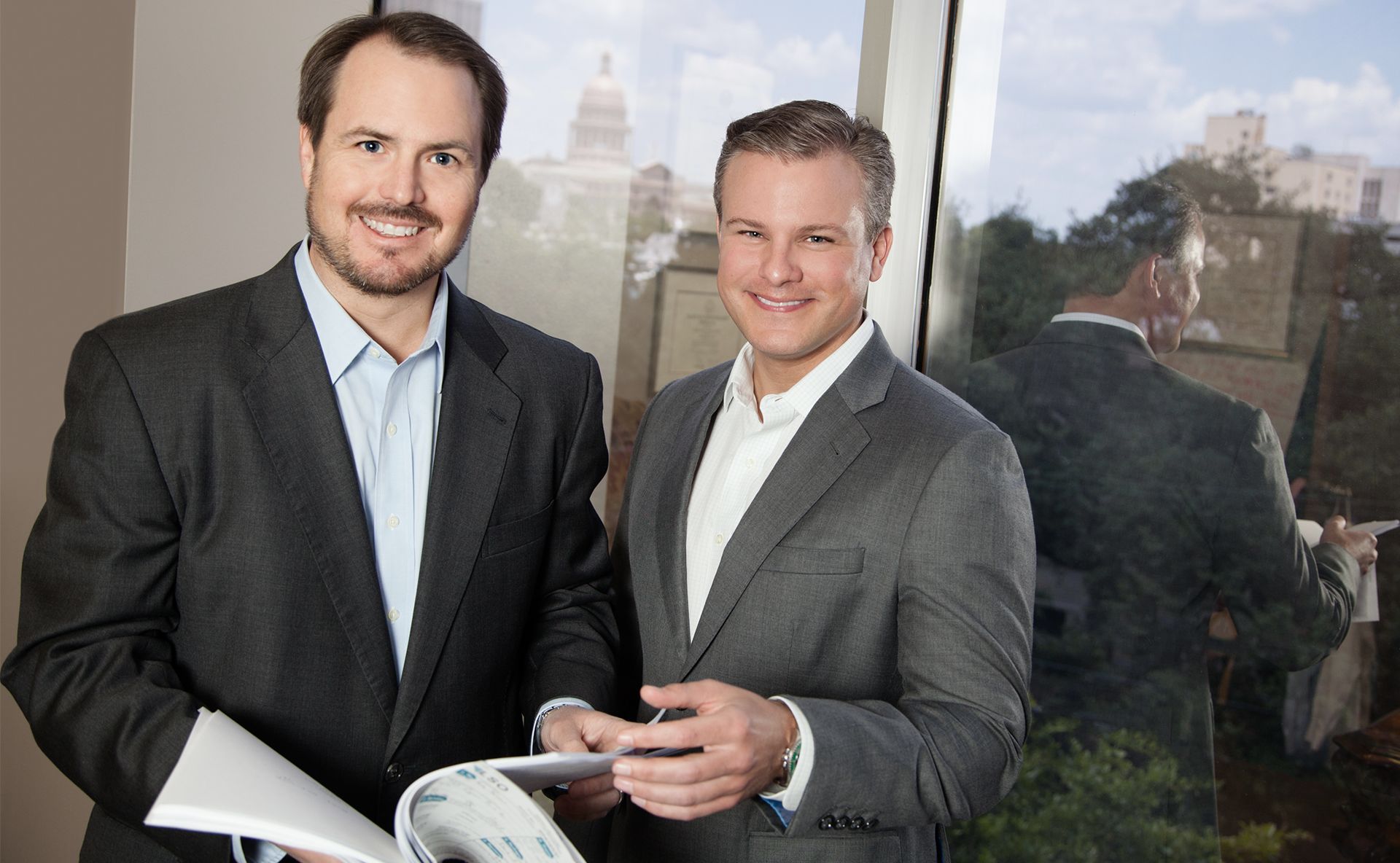 Award-Winning Legal Team Experienced Trial Attorneys That Will Fight For You In Court