Austin Tank Truck Accident Attorneys
Committed to Fighting Tirelessly for You
Tanker trucks are tractor-trailer trucks that carry liquids or gases, which may be flammable or toxic—for example, petroleum, propane, and various hazardous chemicals or waste products. This creates additional dangers to people in the surrounding area if a fire or release of toxic chemicals should occur. If a tank containing a liquid cargo is under-filled (less than three-quarters full) the sloshing of the liquid can cause an imbalance that has the potential to cause the driver to lose control, making the tanker roll over, especially if the driver must apply the brakes abruptly in an emergency.
If you or your loved one was involved in a tank truck accident, Briggle & Polan, PLLC can help. Our Austin tank truck accident attorneys know how to navigate these types of complex cases; we understand how to determine liability and what it takes to hold the responsible parties accountable.
For a free, no-obligation consultation, call our office at (512) 400-3278 or contact us online today. We are available 24/7 and can come to you if your injuries prevent you from coming to our office.
What Makes Tank Truck Accidents So Dangerous?
Tank trucks are used to transport chemicals in liquid and gas form, and many of these substances are flammable or stored under pressure. In a crash, the chemicals can burst into flames without warning, making a severe hazard that is not seen in most other types of motor vehicle accidents. Materials transported in tank trucks are also typically hazardous and can cause victims to suffer chemical burns, illnesses due to toxic exposure, and other permanent health conditions.
Tank trucks are often used to transport the:
Gasoline
Ethanol
Diesel fuel
Pesticides
Industrial chemicals
Petroleum products
Radioactive substances
Organic waste
Tank trucks can pose a higher risk of a rollover accident. When the tanker on the back of a truck is only partially filled with liquids, the weight distribution inside can slosh and shift around as the tanker moves. If it begins to tip slightly, then the liquid shifting inside will suddenly make one side much heavier than the other and make it far more likely that the rollover will happen.
Jackknife accidents are also more common among tank trucks. As with the rollover danger, the higher risk of a jackknife accident is associated with the weight distribution issues between the tanker and the tractor pulling it. A liquid-filled tanker is often smaller than a product-filled trailer but can weigh many times more. This disparity makes braking and turning difficult, which can cause a jackknife.
Get Help from a Reliable Legal Team
Calculating the full cost of your damages from a tank truck accident can be difficult. Not only do you need to take into account the cost of immediate emergency medical treatment, but you also need to consider the ongoing care that will likely be required on the road to recovery. Victims typically need multiple surgeries, physical and cognitive rehabilitation therapy, medications, and personalized pain management programs. In some cases, victims will be confined to wheelchairs and will, therefore, need to make modifications to their homes and vehicles to accommodate their new disabilities. And, of course, there is the emotional cost of such an accident. Victims typically experience post-traumatic stress disorder (PTSD), depression, anxiety, and other mental health issues.
At Briggle & Polan, PLLC, we understand the immense impact that tank truck accidents have—not only on victims but on their families and loved ones as well. Our Austin tank truck accident lawyers work to secure the full, fair compensation our clients are owed if injured in a truck accident. Our goal is to help you secure a recovery that can cover the full amount of damages you have suffered. Our aggressive, uncompromising approach to trial has allowed us to successfully secure millions of dollars on behalf of injured individuals throughout the area.
Call us today at (512) 400-3278 for a no-cost consultation with a member of our team. Se habla español.

If you are looking for excellent and honest attorneys, call them. - Paige

It feels good to have a team on your side that knows what they're doing and is willing to help you against big faceless insurance companies that don't want to pay up what they owe. - Matt

I very much appreciate all their hard work and will be happy to refer to them should the need come up for friends. - Sandi

They got me the help I? needed within a few days of hiring them. - Karina

These guys really helped me when no one else would. - Lauren
$1.8 Million Delivery Truck Accident

Our client was t-boned by a large package delivery truck that was traveling in excess of 70 mph. He sustained a severe neck injury that required spinal surgery. *Net to client was $759,182.96.

$350 Thousand Company Truck Collision

Our client was struck by a company truck that ran a red light at a busy intersection. *Net to client was $166,651.36.

$400 Thousand Company Truck Wreck

Our client was traveling down a residential street when a company truck backed out of a driveway into the side of her vehicle. *Net to client was $110,000.

$100 Thousand DWI Wreck Resolved

Our client was struck by a drunk driver in Round Rock, Texas. *Net to client was $51,113.04.

$115 Thousand Distracted Driver Caused Collision

A distracted driver failed to yield the right of way to our client, causing a collision. *Net to client was $25,035.44.

$132 Thousand Distracted Driver

Our client was the passenger in a vehicle struck by a distracted motorist who failed to yield the right of way at an intersection. *Net to client was $33,250.59.

$112.5 Thousand Truck Crash Into Building

A company driver lost control of his vehicle and smashed into a convenience store, injuring our client in the process. *Net to client was $30,259.56.

$82 Thousand T-Bone Collision

Our client had to be airlifted to the hospital as a result of a t-bone collision. *Net proceeds to client were $23,914.57.

$85 Thousand T-Bone Collision Resolved

Our client was t-boned by a distracted driver who ran a stop sign and required surgery for injuries sustained. *Attorney fees and expenses totaled $30,267.51.

$225 Thousand Collision With A Distracted Driver Operating An 18-Wheeler

Our client severely injured her back in the wreck and the driver did not have the required commercial driver's license needed to operate the truck. *Net proceeds to client were $89,737.54.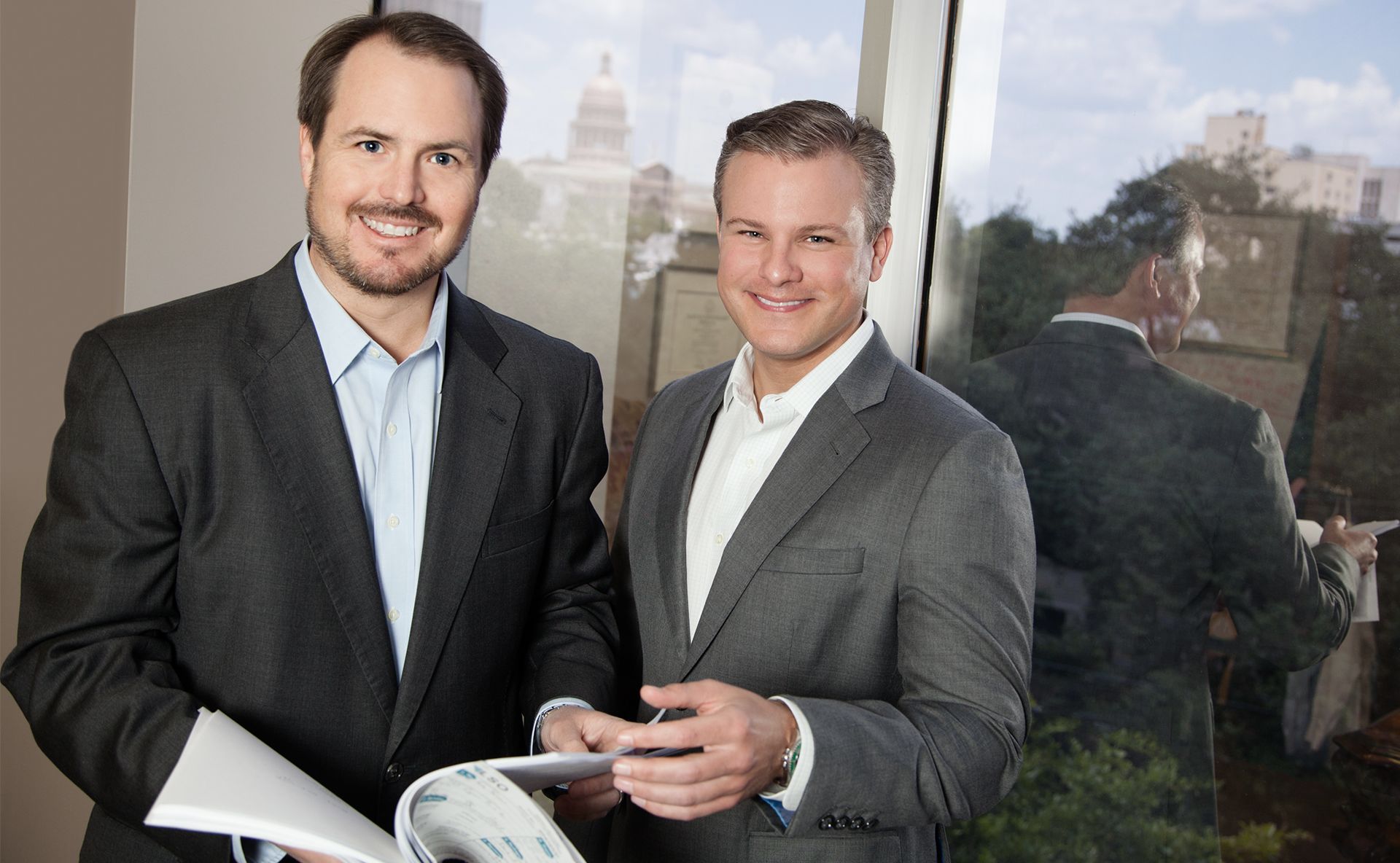 Award-Winning Legal Team Experienced Trial Attorneys That Will Fight For You In Court