Austin Dump Truck Accident Attorneys
Handling Complex & Serious Injury Claims
Dump trucks are powerful, heavy vehicles that carry loose materials like gravel, soil, or sand in an open container with a hinge mechanism allows the driver to tilt the container to dump the load. Dump trucks can cause significant damage in a crash. They are hard to see around, so the driver needs to make the effort to check the blind spot when backing up to avoid hitting a worker, pedestrian, cyclist, or another vehicle. In addition, if the driver does not check behind the truck carefully before dumping the load, the material can fall on a person, causing serious injury.
Dump trucks are often involved in construction accidents, but they can also cause serious injury or death to others when they are involved in accidents. At Briggle & Polan, PLLC, we represent victims of dump truck accidents and collisions. Our Austin dump truck accident attorneys have extensive trial experience and, while we strive for swift and fair settlements for our clients, we are not afraid to take your case to court if necessary. We are committed to securing the maximum compensation you are owed.
For a free, no-obligation consultation, call (512) 400-3278 or contact us online. We are available 24/7 and can come to you if your injuries prevent you from coming to our office.
What Causes Dump Truck Accidents?
Though they are relatively rare, dump truck accidents are far more common than most people realize. Unfortunately, the most common cause of these devastating accidents is negligence. Whether a truck driver failed to check for people before dumping the load or was required to drive beyond the legal hours-of-service limits, this negligence can lead to catastrophic injuries and fatalities.
Some of the most common causes of dump truck accidents include:
Truck driver carelessness/inattention
Distracted driving, including texting while driving
Speeding and/or reckless driving
Hours-of-service rule violations
Overloaded or improperly loaded trucks
Defective truck design
Tire defects and other parts defects
Dangerous road construction/design
This list is not exhaustive; there are many other factors that can contribute to a dump truck accident or collision. In some cases, truck drivers may do everything right but are unable to avoid a collision due to the actions of another driver or third party. At Briggle & Polan, PLLC, we can thoroughly investigate your claim and work with accident reconstruction experts in order to determine exactly what caused the accident—and who is liable.
Dump truck accidents can result from stressful working conditions. When combined with the hazardous debris that these vehicles hold, it can result in a very disastrous situation for all involved. Those factors are also what makes it difficult to determine liability.
Here are some of the issues that you might consider when evaluating who is responsible for the accident:
Was the driver acting responsibly?

Was the driver's employer negligent?

Is the truck driver an independent contractor?

What insurance policies are involved?
Fighting for the Maximum Compensation You Are Owed
Because dump trucks are often carrying large amounts of materials, sometimes including dangerous substances, they tend to cause extensive damage when they collide with other vehicles and objects along the road. Those involved in the collision may be exposed to harmful or toxic materials. Survivors often suffer catastrophic injuries, such as spinal cord injuries and traumatic brain injuries. And, far too often, victims of dump truck collisions are killed in the impact.
At Briggle & Polan, PLLC, we understand the immense impact such an accident has—not only on victims but on their loved ones and family members as well. Our goal is to secure the maximum compensation you need for your medical expenses, lost income/wages, lost earning ability, pain, suffering, emotional distress, and other damages. We have recovered millions of dollars on behalf of our clients, both in settlements and jury verdicts. Our attorneys are ready to fight for you and your recovery after a truck accident, such as a dump truck accident in Austin.
Call us today at (512) 400-3278 for a free consultation. There is no fee unless we win your case.

If you are looking for excellent and honest attorneys, call them. - Paige

It feels good to have a team on your side that knows what they're doing and is willing to help you against big faceless insurance companies that don't want to pay up what they owe. - Matt

I very much appreciate all their hard work and will be happy to refer to them should the need come up for friends. - Sandi

They got me the help I? needed within a few days of hiring them. - Karina

These guys really helped me when no one else would. - Lauren
$1.8 Million Delivery Truck Accident

Our client was t-boned by a large package delivery truck that was traveling in excess of 70 mph. He sustained a severe neck injury that required spinal surgery. *Net to client was $759,182.96.

$350 Thousand Company Truck Collision

Our client was struck by a company truck that ran a red light at a busy intersection. *Net to client was $166,651.36.

$400 Thousand Company Truck Wreck

Our client was traveling down a residential street when a company truck backed out of a driveway into the side of her vehicle. *Net to client was $110,000.

$100 Thousand DWI Wreck Resolved

Our client was struck by a drunk driver in Round Rock, Texas. *Net to client was $51,113.04.

$115 Thousand Distracted Driver Caused Collision

A distracted driver failed to yield the right of way to our client, causing a collision. *Net to client was $25,035.44.

$132 Thousand Distracted Driver

Our client was the passenger in a vehicle struck by a distracted motorist who failed to yield the right of way at an intersection. *Net to client was $33,250.59.

$112.5 Thousand Truck Crash Into Building

A company driver lost control of his vehicle and smashed into a convenience store, injuring our client in the process. *Net to client was $30,259.56.

$82 Thousand T-Bone Collision

Our client had to be airlifted to the hospital as a result of a t-bone collision. *Net proceeds to client were $23,914.57.

$85 Thousand T-Bone Collision Resolved

Our client was t-boned by a distracted driver who ran a stop sign and required surgery for injuries sustained. *Attorney fees and expenses totaled $30,267.51.

$225 Thousand Collision With A Distracted Driver Operating An 18-Wheeler

Our client severely injured her back in the wreck and the driver did not have the required commercial driver's license needed to operate the truck. *Net proceeds to client were $89,737.54.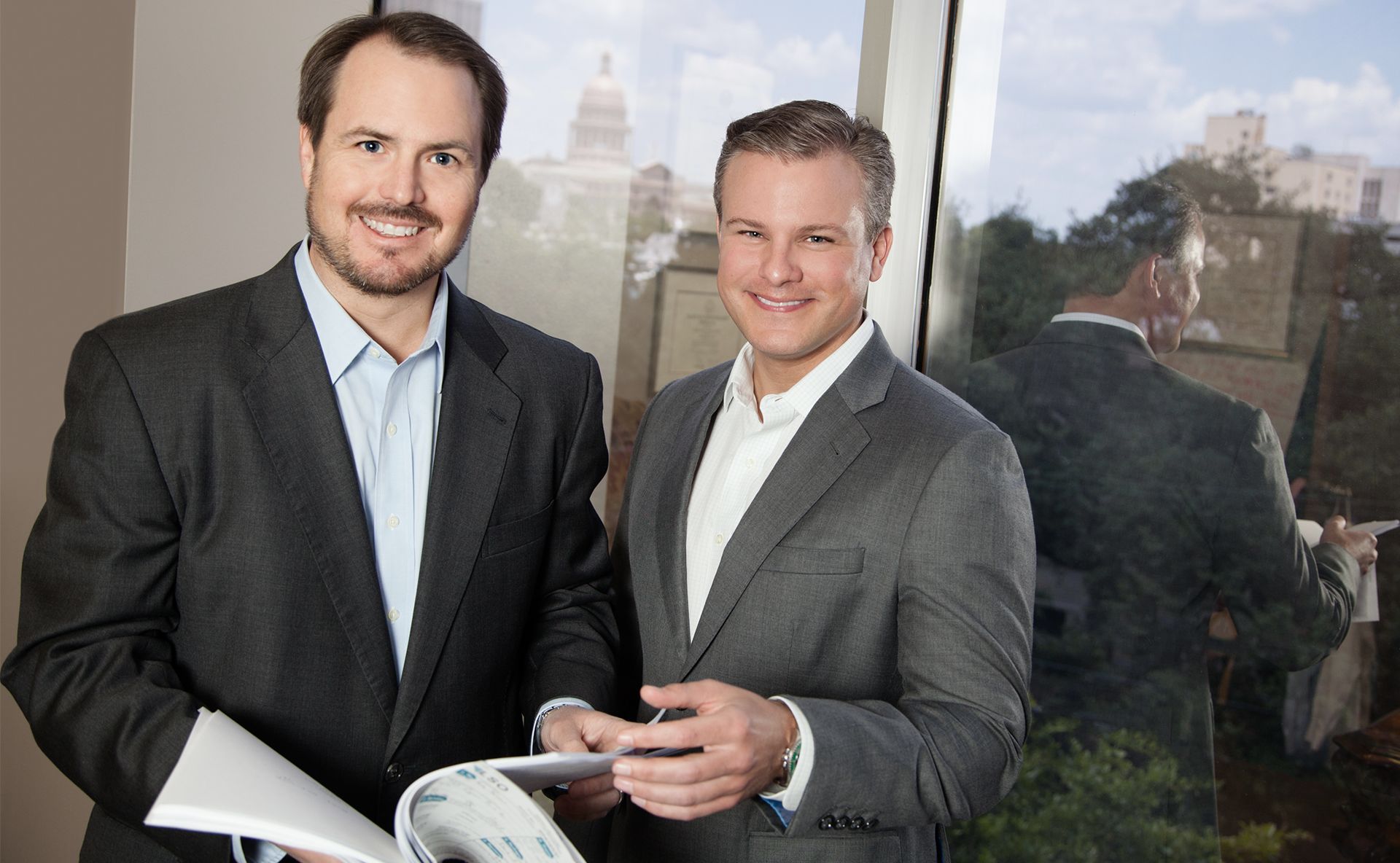 Award-Winning Legal Team Experienced Trial Attorneys That Will Fight For You In Court