Truck Driver Fatigue Accidents in Austin
Contact Our Attorneys to Handle Your Truck Accident Case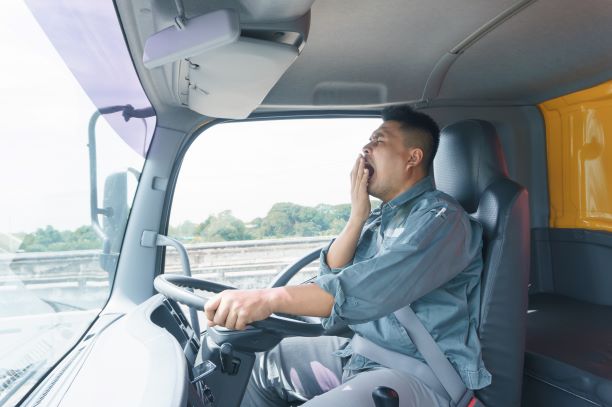 One of the most common causes of truck accidents is truck driver fatigue. While state and federal laws regulate how many hours a truck driver can consecutively operate a vehicle, as well as how many breaks he or she must take and for how long, truck drivers continue to violate these hours-of-service laws. Sometimes, this occurs as a result of unrealistic quotas or schedules set by the truck driver's employer. Sometimes, a truck driver simply disregards the law. Either way, when truck drivers operate massive big rigs, 18-wheelers, and even smaller delivery trucks and similar vehicles while fatigued, innocent bystanders can be severely injured or killed.
If you were injured or your loved one was wrongfully killed as a result of a truck accident, truck driver fatigue may have played a role. Our Austin truck accident fatigue lawyers at Briggle & Polan, PLLC can help you understand your legal rights, including your right to fair compensation. We offer compassionate, personalized counsel and aggressive advocacy in the courtroom.
Get in touch with us today at (512) 400-3278 or contact us online for a free consultation. We have secured millions for our clients; let our team fight for you.
Hours-of-Service Rules for Truck Drivers in Texas
Hours-of-service rules are put in place in order to ensure that truck drivers take proper breaks and are fully rested before operating their vehicles. The point of these regulations is to ensure the safety of both truck drivers and others who share the road with them on a daily basis.
According to the Texas Highway Patrol Division, Texas has the following hours-of-service laws for property-carrying truck drivers in the state and interstate drivers:
Drivers are only allowed to operate their vehicles for 11 hours after having 10 consecutive hours off duty. This is known as the 11-Hour Rule.
If more than 8 hours have passed since the conclusion of a driver's last 30-minute off-duty/sleeper berth rest period, he or she may not drive.
Trucking companies are not allowed to require/let drivers operate a vehicle after 14 consecutive hours on duty (with some exceptions). This is known as the 14-Hour Rule.
A driver cannot be on duty for a total of 60 hours or more in a 1-week period (7 consecutive days) unless the trucking company operates every day of the week.
A driver cannot be on duty for a total of 70 hours in a period of 8 consecutive days unless the trucking company operates every day of the week.
Drivers are not allowed to restart either a 7- or 8-consecutive day period unless he or she has had at least 34 consecutive hours off duty.
Additional regulations require truck drivers to record time spent off duty/in sleeper berths in the Record of Duty Status log. They must also record which 34-hour period is being used to restart the 7- or 8-day period if he or she has taken more than one 34-hour period off duty in 168 consecutive hours.
The laws regarding truck drivers' hours of service are very complex, and drivers and trucking companies alike must adhere to these strict regulations. Failure to do so, or unlawfully forging Record of Duty Status remarks, is considered negligence.
What Happens when Truck Drivers Operate Vehicles while Fatigued?
Some studies have shown that operating a vehicle while fatigued is nearly as dangerous or as dangerous as driving while intoxicated. As such, the accidents caused by fatigued truck drivers can be just as devastating as drunk driving collisions.
Because big rigs and 18-wheelers are so large and heavy, people in passenger vehicles, smaller trucks, and on motorcycles often suffer catastrophic injuries when they are hit by trucks.
Common injuries include:
Paralysis
Internal organ damage
All too often, those hit by fatigued truck drivers are killed in the collision. For families and surviving loved ones, the impact is immense.
Liability in a Truck Driver Fatigue Case
Proving liability in a fatigued truck driver accident case usually hinges on being able to prove that the truck driver was exhausted when the crash happened. If we just ask the truck driver if they were tired, then they are obviously going to say that they weren't. Our attorneys know where to look for evidence that shows fatigue was more than likely. Information related to the truck driver's shift, like a driving log or a work calendar from their employer, can be quite helpful.
Liability could also be split with the trucking company that hired or employed the truck driver if it can be proven that the company assigned them another shift while understanding that it was unsafe for the driver to continue working that day. Federal Motor Carrier Safety Administration (FMCSA) hours-of-service rules allow truck drivers to spend the better part of the day on the road – up to 11 hours for most truck drivers – so pinning liability on the trucking company can be tricky. A trucker can stay behind the wheel for even longer than 11 hours in a single shift if they never drive beyond a 150 air-mile radius from their starting point. Even though these rules are allowed, it does not mean they should be followed if the truck driver is showing obvious signs of fatigue.
Damages You May Be Entitled To
You could be fully compensated for your damages after a fatigued truck accident, such as:
Emergency medical treatment costs
Hospitalization costs
Costs for years of rehabilitative therapy
Lost wages and reduced income capacity
Pain and suffering
Permanent disfigurement or disability
If you lost a loved one due to the mistakes of a fatigued truck driver, then different damages could be secured in a wrongful death claim and survival action. For example, you could be compensated for funeral costs, wages the deceased would have earned in life had the accident never happened, and your own emotional trauma.
The Law Firm Other Attorneys Trust with Complex Litigation
At Briggle & Polan, PLLC, we are well-versed in complex truck accident litigation. Proving that a truck driver was fatigued or fell asleep at the wheel at the time of an accident is no easy task, but we understand what it takes and have the experience required to do just that. Our Austin lawyers work with accident reconstruction experts and other specialists, review truck driver's logs to look for discrepancies, and examine whether hours-of-service regulations were violated. In fact, we are so skilled at these types of complex cases, other attorneys frequently refer us complicated truck accident cases.
Let our team fight for you. We have a proven track record of success and are dedicated to pursuing the maximum compensation you are owed for your injuries, medical bills, lost income, pain, suffering, and other losses. We never charge any upfront fees and you will never pay us a dime until we have successfully recovered compensation on your behalf.
Contact us today to learn more; call (512) 400-3278 for a no-cost consultation.

If you are looking for excellent and honest attorneys, call them. - Paige

It feels good to have a team on your side that knows what they're doing and is willing to help you against big faceless insurance companies that don't want to pay up what they owe. - Matt

I very much appreciate all their hard work and will be happy to refer to them should the need come up for friends. - Sandi

They got me the help I? needed within a few days of hiring them. - Karina

These guys really helped me when no one else would. - Lauren
$1.8 Million Delivery Truck Accident

Our client was t-boned by a large package delivery truck that was traveling in excess of 70 mph. He sustained a severe neck injury that required spinal surgery. *Net to client was $759,182.96.

$350 Thousand Company Truck Collision

Our client was struck by a company truck that ran a red light at a busy intersection. *Net to client was $166,651.36.

$400 Thousand Company Truck Wreck

Our client was traveling down a residential street when a company truck backed out of a driveway into the side of her vehicle. *Net to client was $110,000.

$100 Thousand DWI Wreck Resolved

Our client was struck by a drunk driver in Round Rock, Texas. *Net to client was $51,113.04.

$115 Thousand Distracted Driver Caused Collision

A distracted driver failed to yield the right of way to our client, causing a collision. *Net to client was $25,035.44.

$132 Thousand Distracted Driver

Our client was the passenger in a vehicle struck by a distracted motorist who failed to yield the right of way at an intersection. *Net to client was $33,250.59.

$112.5 Thousand Truck Crash Into Building

A company driver lost control of his vehicle and smashed into a convenience store, injuring our client in the process. *Net to client was $30,259.56.

$82 Thousand T-Bone Collision

Our client had to be airlifted to the hospital as a result of a t-bone collision. *Net proceeds to client were $23,914.57.

$85 Thousand T-Bone Collision Resolved

Our client was t-boned by a distracted driver who ran a stop sign and required surgery for injuries sustained. *Attorney fees and expenses totaled $30,267.51.

$225 Thousand Collision With A Distracted Driver Operating An 18-Wheeler

Our client severely injured her back in the wreck and the driver did not have the required commercial driver's license needed to operate the truck. *Net proceeds to client were $89,737.54.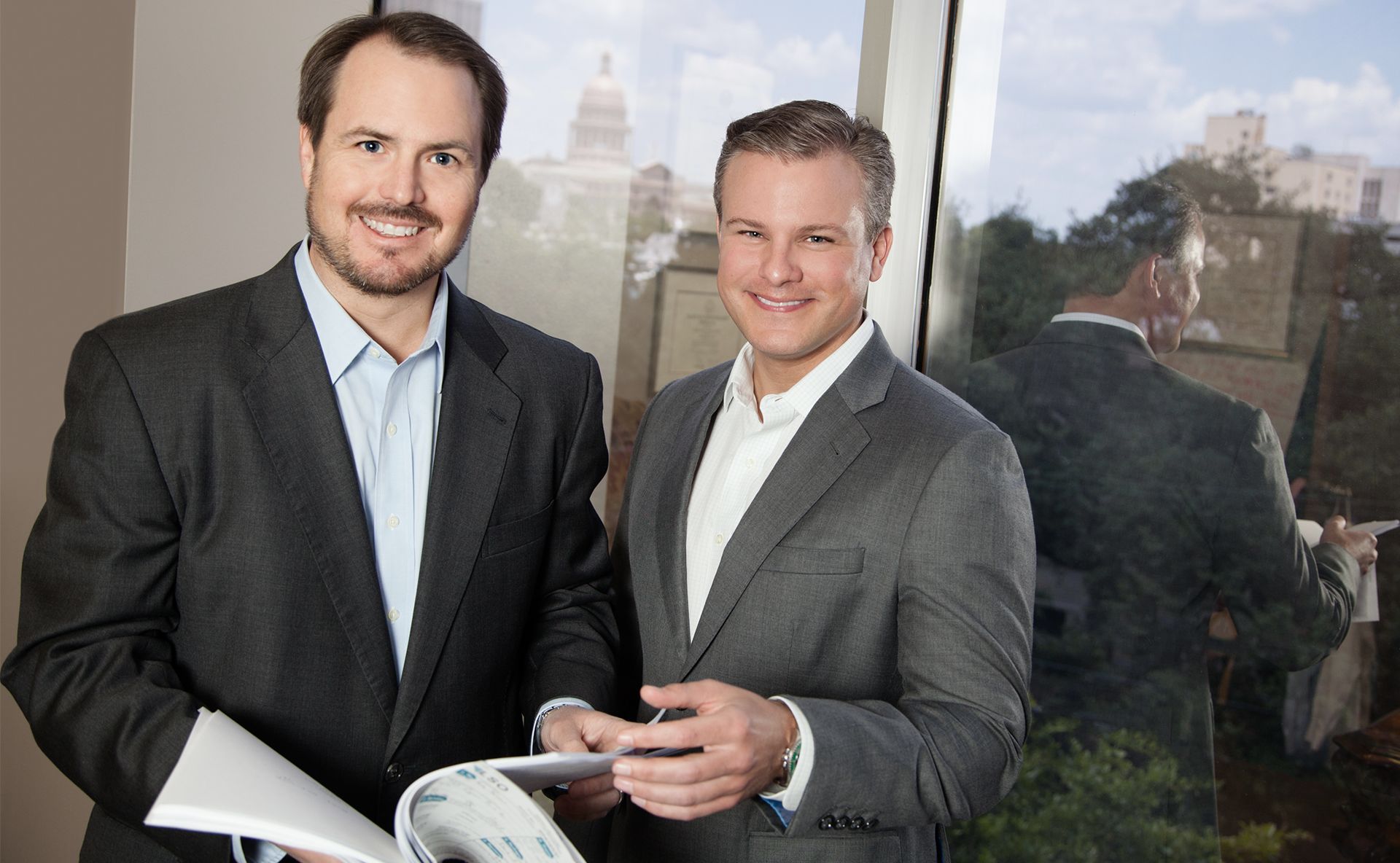 Award-Winning Legal Team Experienced Trial Attorneys That Will Fight For You In Court