Austin Daycare Injury Lawyers
Dedicated Legal Representation for Your Child's Recovery
For many families, daycare is a fact of life. With two parents working in the majority of American households, finding quality childcare is a challenge shared by many of us. Approximately two-thirds of mothers with young children work, leaving their kids to be cared for by someone other than family—that's more than 8 million kids, or roughly 40 percent of all children under five.
Sadly, many daycare providers fail to deliver quality care, and some are downright dangerous. A study by the National Institute of Child Health Development found that most daycare operations could only be considered poor to fair, with only one in ten providing good quality childcare. Only a third of the children in daycare are in facilities that meet the preferred ratio of one caregiver got every three children between the ages of six months and a year-and-a-half. As a result, neglect and abuse of children are not uncommon.
A daycare facility, whether a center or a daycare home, owes a duty of care to the children it cares for and their families. If that duty is breached, they can be held liable in a civil court action for any damages to the child and family. If your child has suffered from neglect or abuse in a daycare setting, contact the Austin daycare injury attorneys at Briggle & Polan, PLLC. We believe in justice for everyone, but especially for young children who are so vulnerable.
Was your child injured while in the care of a daycare facility? Reach us online or by phone at (512) 400-3278 to request your free consultation. Se habla español.
Types of Abuse Occurring in Texas Daycare Centers & Homes
Maltreatment of children in daycare can take many forms, including:
Neglect
Physical abuse (spanking, shoving, shaking, pinching, hair-pulling, scratching, and more)
Sexual abuse
Emotional abuse (name-calling, humiliation, shaming, etc.)
Failure to supervise
Heatstroke Deaths in Daycare Vehicles
Children in Texas, a southern state with a hot climate during many parts of the year, are especially vulnerable to heatstroke if they are forgotten and left in a closed vehicle. Deaths have occurred, some in daycare vehicles. Between 1998 and 2015, 661 children died nationwide of hyperthermia after being left in hot vehicles, some belonging to daycare centers—an average of 37 children per year. Texas leads the nation in the total number of child hot car deaths. At least 96 children died in Texas from vehicular heatstroke since 1998.
When a heatstroke death occurs in a daycare vehicle, as it sometimes does, it falls under the category of neglect. These cases are tragic, and no amount of money can adequately compensate for the loss of a child; but when children die or suffer injuries in daycare, it is important to hold the responsible party liable, both criminally and civilly. Many families find that doing so helps them to achieve closure in the face of these unspeakable tragedies.
Recognizing Daycare Abuse
Children often suffer minor bruises and scrapes in the course of normal play, and these do not necessarily indicate that abuse or neglect has occurred. However, the caregiver or director of the center should be able to explain what caused these injuries. If you ask and get an evasive answer, it is a red flag. Another red flag is when a center discourages or does not allow parents to drop in unannounced.
Take a photo of any significant injury you notice and discuss it with the person in charge. If the injury to the child is more serious and requires medical treatment, the center is required by law to file a report with the child care licensing. Ask for a copy of the report. If you do not receive it, make a report yourself.
Watch for Warning Signs of Abuse
Sometimes the signs of daycare abuse are not so obvious, especially in cases of sexual abuse. While not common, sexual abuse can be devastating to children and their families and will often have life-long repercussions.
The National Center for Missing and Exploited Children lists warning signs that might indicate abuse:
Behavior changes or severe mood swings
Uncharacteristic aggression or rebelliousness
Bed-wetting, nightmares, and other sleep disturbances
Acting out of sexual activity or showing an interest in sexual matters that is not age-appropriate
Behavioral regression
Any new behavior problems
Wetting, soiling, or any regression in toilet training
Fear of going to the daycare center or of certain people or areas of the center
Help Is Available; Contact Briggle & Polan, PLLC Today
It may not be possible for most families to avoid the necessity of putting their young children in daycare, but every parent should be diligent and alert to possible problems. If you believe your child has been neglected, injured, or abused in a daycare setting, call Briggle & Polan, PLLC to arrange a free consultation. If our investigation shows that your concern is valid, our experienced Austin daycare injury attorneys will guide you through the legal process and pursue an award of money for your child. Together, we can reduce daycare abuse and improve the quality of child care in Texas by holding negligent and unscrupulous daycare providers responsible for the harm they've caused innocent children.
Don't wait. Protect your child and others by calling (512) 400-3278 today. The consultation is free.

If you are looking for excellent and honest attorneys, call them. - Paige

It feels good to have a team on your side that knows what they're doing and is willing to help you against big faceless insurance companies that don't want to pay up what they owe. - Matt

I very much appreciate all their hard work and will be happy to refer to them should the need come up for friends. - Sandi

They got me the help I? needed within a few days of hiring them. - Karina

These guys really helped me when no one else would. - Lauren
$1.8 Million Delivery Truck Accident

Our client was t-boned by a large package delivery truck that was traveling in excess of 70 mph. He sustained a severe neck injury that required spinal surgery. *Net to client was $759,182.96.

$350 Thousand Company Truck Collision

Our client was struck by a company truck that ran a red light at a busy intersection. *Net to client was $166,651.36.

$400 Thousand Company Truck Wreck

Our client was traveling down a residential street when a company truck backed out of a driveway into the side of her vehicle. *Net to client was $110,000.

$100 Thousand DWI Wreck Resolved

Our client was struck by a drunk driver in Round Rock, Texas. *Net to client was $51,113.04.

$115 Thousand Distracted Driver Caused Collision

A distracted driver failed to yield the right of way to our client, causing a collision. *Net to client was $25,035.44.

$132 Thousand Distracted Driver

Our client was the passenger in a vehicle struck by a distracted motorist who failed to yield the right of way at an intersection. *Net to client was $33,250.59.

$112.5 Thousand Truck Crash Into Building

A company driver lost control of his vehicle and smashed into a convenience store, injuring our client in the process. *Net to client was $30,259.56.

$82 Thousand T-Bone Collision

Our client had to be airlifted to the hospital as a result of a t-bone collision. *Net proceeds to client were $23,914.57.

$85 Thousand T-Bone Collision Resolved

Our client was t-boned by a distracted driver who ran a stop sign and required surgery for injuries sustained. *Attorney fees and expenses totaled $30,267.51.

$225 Thousand Collision With A Distracted Driver Operating An 18-Wheeler

Our client severely injured her back in the wreck and the driver did not have the required commercial driver's license needed to operate the truck. *Net proceeds to client were $89,737.54.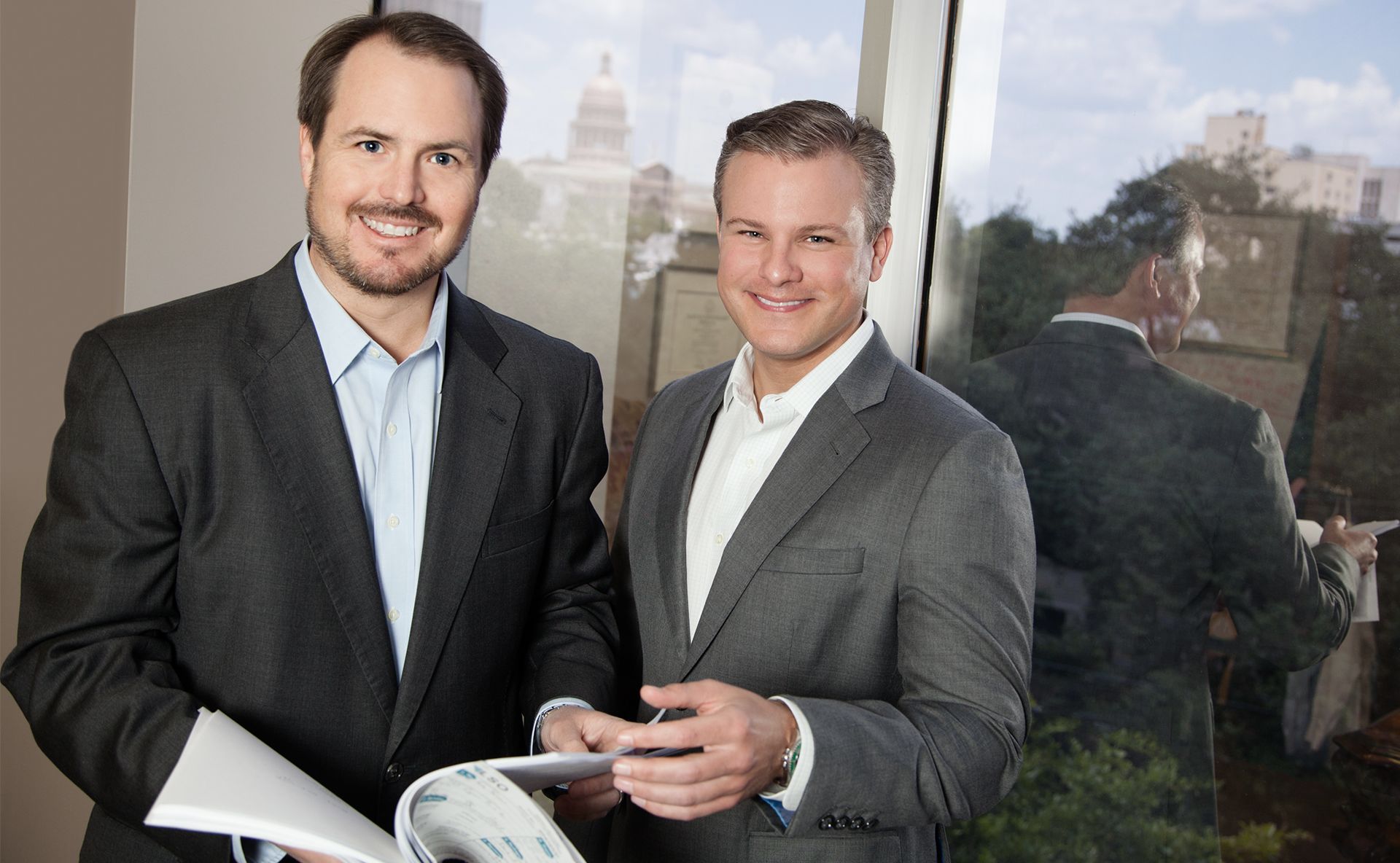 Award-Winning Legal Team Experienced Trial Attorneys That Will Fight For You In Court