Austin Elmiron Attorneys
Lawsuits for Elmiron Users with Vision Loss
Elmiron is a blood thinner manufactured by Janssen Pharmaceuticals. It is meant to alleviate bladder pain and similar conditions. However, an inordinate amount of Elmiron users have experienced maculopathy and other eye disorders that can result in partial, total, or permanent vision loss.
Did you take Elmiron as prescribed by your doctor and have since been diagnosed with maculopathy or another form of vision loss? You could have a valid claim against Janssen Pharmaceuticals for selling Elmiron without disclosing this serious side effect. Briggle & Polan, PLLC and our Elmiron lawsuit attorneys in Austin can help you explore your rights and decide if you should file a claim in pursuit of fair and maximized compensation for your injuries and hardship.
Call (512) 400-3278 right now to get more information about Elmiron lawsuits.
What is Maculopathy?
Maculopathy is a difficult-to-treat eye disease that affects the macula, which is a formation in the retina. As a progressive disease, it is expected to gradually worsen in patients, ultimately culminating in permanent blindness.
Symptoms of maculopathy often include:
Blurred vision
Difficulty reading
Inability to notice fine details
Inability to recognize faces
What Causes Maculopathy of the Eye?
Most cases of maculopathy are believed to be caused by high sugar content in the blood. It can also be caused by abnormal blood toxicity levels, which can be triggered by dangerous pharmaceuticals and prescription drugs, like Elmiron.
The American Academy of Ophthalmology conducted a study in 2019 to review the connections between Elmiron use and maculopathy. A second study in early 2020 was conducted to verify the first study's findings. In both cases, the researchers determined that the pentosan polysulfate sodium (PPS) in Elmiron could cause the "development of toxic maculopathy" with long-term use or high dosages.
Given that Elmiron is mostly used to alleviate interstitial cystitis (IC) symptoms, and that IC has no cure, many Elmiron users were prescribed higher and higher dosages during annual or semi-annual visits to their doctors. As a result, it is assumed that thousands of Elmiron users have likely taken the drug for a long enough duration or in large enough dosages to cause maculopathy.
Why Janssen Pharmaceuticals Could Be Liable
Drug manufacturers have a duty to inform consumers and medical communities of all potential side effects of its products, regarding both short-term and long-term side effects. While Elmiron's packaging and marketing materials do list side effects, there is no mention of how it might cause maculopathy. Concerns that PPS could cause degenerative eye diseases have existed for years, with the first official study connecting PPS to retina damage occurring in early 2018. Yet Janssen Pharmaceutical never took any steps to recall Elmiron, study the drug further, or even warn the public of those findings.
Damages you might be able to demand in your Elmiron lawsuit include:
Medical costs associated with treating your damaged eyesight
Costs of Elmiron prescriptions throughout the years
Wages lost after becoming blind and being unable to work
Changes to your household to accommodate new blindness
Emotional trauma endured due to losing your eyesight
Lessened overall enjoyment of life
You Don't Pay Unless We Win Your Claim
You deserve compassionate and effective legal representation when enduring a hardship as life-changing as losing your eyesight to a defective drug. Our team of Austin Elmiron attorneys from Briggle & Polan, PLLC would be honored to give you the strength required to stand up to Big Pharma and demand justice, just as we have done for so many people in the past. We understand that you are going through enough right now without worrying about the fine details of your case as it progresses. To try to make things easier for you, we can travel to your home for meetings, and we offer contingency fee agreements for most claims. Under a contingency fee agreement, you do not owe us any attorney fees until we win your case by securing a positive settlement or verdict amount!
Contact us about your Elmiron lawsuit today. We accept calls 24/7 – dial (512) 400-3278 whenever you wish.

If you are looking for excellent and honest attorneys, call them. - Paige

It feels good to have a team on your side that knows what they're doing and is willing to help you against big faceless insurance companies that don't want to pay up what they owe. - Matt

I very much appreciate all their hard work and will be happy to refer to them should the need come up for friends. - Sandi

They got me the help I? needed within a few days of hiring them. - Karina

These guys really helped me when no one else would. - Lauren
$1.8 Million Delivery Truck Accident

Our client was t-boned by a large package delivery truck that was traveling in excess of 70 mph. He sustained a severe neck injury that required spinal surgery. *Net to client was $759,182.96.

$350 Thousand Company Truck Collision

Our client was struck by a company truck that ran a red light at a busy intersection. *Net to client was $166,651.36.

$400 Thousand Company Truck Wreck

Our client was traveling down a residential street when a company truck backed out of a driveway into the side of her vehicle. *Net to client was $110,000.

$100 Thousand DWI Wreck Resolved

Our client was struck by a drunk driver in Round Rock, Texas. *Net to client was $51,113.04.

$115 Thousand Distracted Driver Caused Collision

A distracted driver failed to yield the right of way to our client, causing a collision. *Net to client was $25,035.44.

$132 Thousand Distracted Driver

Our client was the passenger in a vehicle struck by a distracted motorist who failed to yield the right of way at an intersection. *Net to client was $33,250.59.

$112.5 Thousand Truck Crash Into Building

A company driver lost control of his vehicle and smashed into a convenience store, injuring our client in the process. *Net to client was $30,259.56.

$82 Thousand T-Bone Collision

Our client had to be airlifted to the hospital as a result of a t-bone collision. *Net proceeds to client were $23,914.57.

$85 Thousand T-Bone Collision Resolved

Our client was t-boned by a distracted driver who ran a stop sign and required surgery for injuries sustained. *Attorney fees and expenses totaled $30,267.51.

$225 Thousand Collision With A Distracted Driver Operating An 18-Wheeler

Our client severely injured her back in the wreck and the driver did not have the required commercial driver's license needed to operate the truck. *Net proceeds to client were $89,737.54.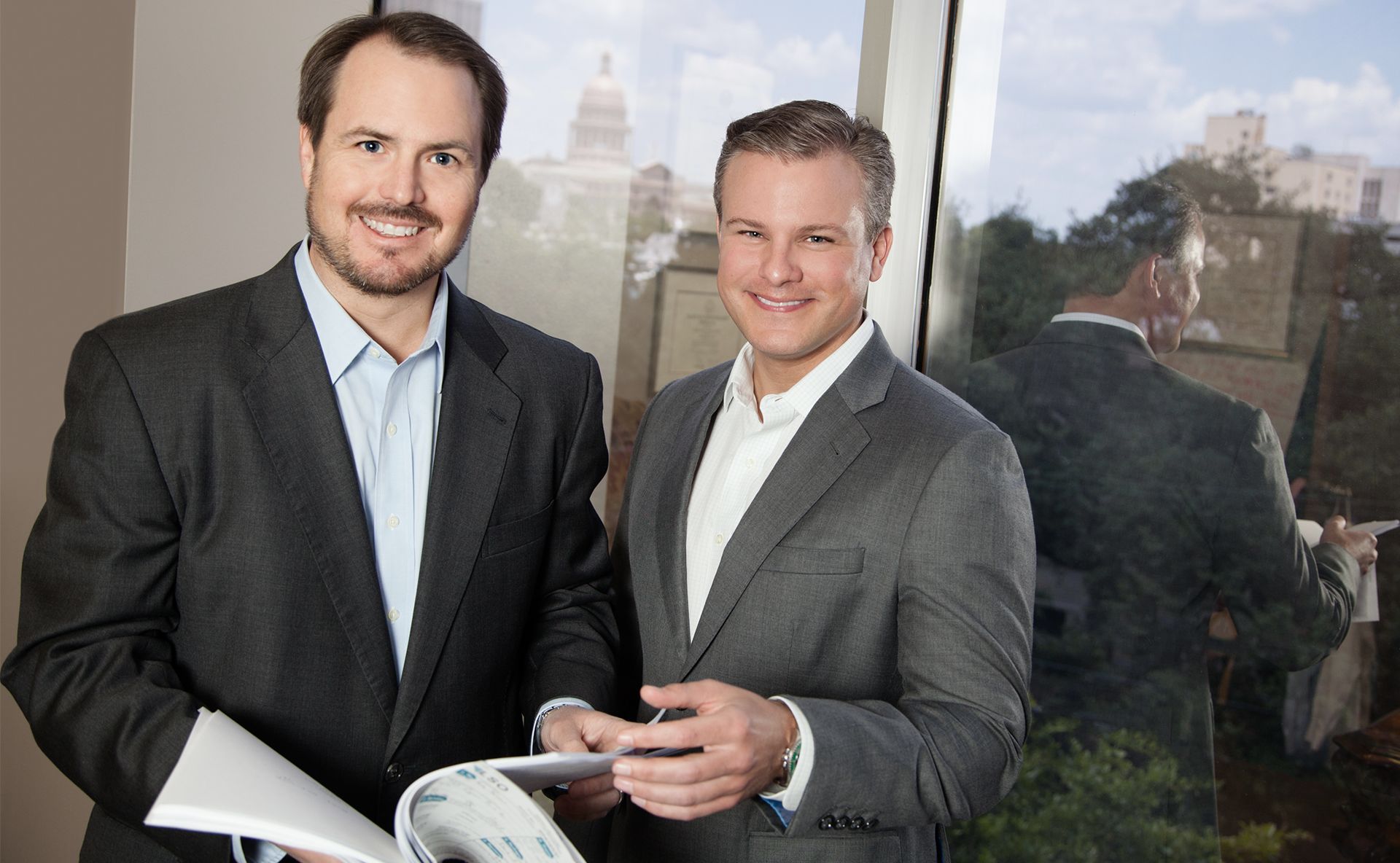 Award-Winning Legal Team Experienced Trial Attorneys That Will Fight For You In Court