NEC Baby Formula Lawsuit Attorneys
Was Your Child Diagnosed with NEC After Drinking Enfamil or Similac?
Recently, Enfamil and Similac baby formulas have been linked to a high risk of necrotizing enterocolitis (NEC), especially when fed to premature infants. If your child was fed this brand of baby formula or fortifier in the hospital or NICU before receiving an NEC diagnosis, then you might have a valid lawsuit to file in your child's name. Briggle & Polan, PLLC can help.
We are a team of trial attorneys who have a long history of successful case results that includes multiple multi-million-dollar settlements and verdicts. When it comes to fighting for your child after they were hurt by or passed away from NEC complications, you should only trust our team to help. The sooner you get us on your side, the sooner we can begin strategizing the best approach to such an important case.
Call (512) 400-3278 now. Be sure to ask about our contingency fee agreements.
What is Necrotizing Enterocolitis?
Necrotizing enterocolitis is a dangerous intestinal disease caused by a bacterial infection. If the infection becomes severe, it can cause a perforation in the intestinal wall, resulting in intestinal fluids leaking into the abdominal cavity. NEC is most common among premature infants (born at or before 37 weeks) due to their underdeveloped gastrointestinal tracts.
When treated, NEC still has about a 25% fatality rate among infants. Roughly 30% of all cases require specialized surgery to repair the damaged intestine, which carries its own complications and risks, too.
Symptoms & Complications of NEC
If a child survives the initial complications of NEC, then there is still a high risk of long-term complications.
Children born with NEC can suffer from:
Short bowel syndrome
Severe and lasting malnutrition
Bone disease
Mental health disorders due to cognitive impairment
It is important for parents to notice the warning symptoms that their child is suffering from NEC as soon as possible. The most common symptoms are abdominal swelling, bloody stool, green or yellow vomit, unusual lack of weight gain, and low energy. If your child is experiencing any of these symptoms, seek immediate medical attention.
NEC Connected to Similac & Enfamil
For decades, it has been known that NEC can be caused by feeding an infant the incorrect type of baby formula, especially among premature infants. A study from the early '90s determined that children were roughly 800% more likely to suffer from NEC if fed baby formula that was based on cow milk, not human breastmilk. Years of additional research from respected institutions like the Johns Hopkins Medical Institution confirmed this severe risk.
Despite the link between NEC and cow milk baby formula, Similac and Enfamil continue to manufacture these types of formula. At no point has either brand issued a warning to parents that feeding the formula to a premature infant could dramatically increase the risk of NEC.
Similac cow milk-based baby formula linked to NEC includes:
Alimentum (Expert Care)
Human Milk Fortifier
Human Milk Fortifier Concentrated Liquid
Human Milk Fortifier Powder
Liquid Protein Fortifier
NeoSure
Special Care
Special Care 20/24/24 High Protein/30
Enfamil cow milk-based baby formula linked to NEC include:
Human Milk Fortifier Acidified Liquid (High/Standard Protein)
Powder
NeuroPro Enfacare
Premature 20/24/30 Cal
24 and DHA & ARA Supplement
And others
If your premature infant drinks baby formula, you should discontinue the use of Enfamil and Similac brands. Talk to your pediatrician about what brands or feeding methods you can use instead.
Who Should File an NEC Baby Formula Lawsuit?
Briggle & Polan, PLLC is currently hearing from parents whose children might have suffered NEC due to consuming Enfamil or Similac brand baby formula. Every NEC baby formula lawsuit is unique, though, and so are its chances of being legally sound. We would be happy to help you figure out if you have a claim or lawsuit that should be pursued.
You could have a valid NEC baby formula lawsuit if your case matches these prerequisites:
Your child was born prematurely (at or before week 40).

If your child was born at or before week 37, then there is no requirement that your child had NEC-related surgery, but there is a requirement for a formal NEC diagnosis and your infant must not have left the hospital before the diagnosis.
If your child was born during weeks 38, 39, or 40, then your child must have been diagnosed with NEC within 3 months of birth and undergone surgery for NEC-related complications.

Your baby was fed a cow milk-based formula or fortifier in the hospital, NICU, or similar clinic before receiving an NEC diagnosis.
Your baby was fed a formula that was manufactured by Enfamil or Similac.
Your child was diagnosed with NEC in or after 2002.
If your child passed away from NEC complications, then you can file a wrongful death claim in pursuit of justice and compensation. Your state's statute of limitations on wrongful death claims will apply, though, so you must start a claim before it expires. Some states will only give a parent 12 months to start a claim, making it important to speak with an attorney sooner than later.
Contact Us Now for a Free NEC Lawsuit Consultation
You and your child deserve justice if unsafe baby formula caused so much pain and suffering. Let Briggle & Polan, PLLC help you understand and use your rights. Our NEC baby formula lawyers and Enfamil/Similac lawsuit attorneys are standing by to hear from parents in need of serious and compassionate legal counsel. Reach out to us whenever you need us.
For a free, no-obligation consultation, dial (512) 400-3278.

If you are looking for excellent and honest attorneys, call them. - Paige

It feels good to have a team on your side that knows what they're doing and is willing to help you against big faceless insurance companies that don't want to pay up what they owe. - Matt

I very much appreciate all their hard work and will be happy to refer to them should the need come up for friends. - Sandi

They got me the help I? needed within a few days of hiring them. - Karina

These guys really helped me when no one else would. - Lauren
$1.8 Million Delivery Truck Accident

Our client was t-boned by a large package delivery truck that was traveling in excess of 70 mph. He sustained a severe neck injury that required spinal surgery. *Net to client was $759,182.96.

$350 Thousand Company Truck Collision

Our client was struck by a company truck that ran a red light at a busy intersection. *Net to client was $166,651.36.

$400 Thousand Company Truck Wreck

Our client was traveling down a residential street when a company truck backed out of a driveway into the side of her vehicle. *Net to client was $110,000.

$100 Thousand DWI Wreck Resolved

Our client was struck by a drunk driver in Round Rock, Texas. *Net to client was $51,113.04.

$115 Thousand Distracted Driver Caused Collision

A distracted driver failed to yield the right of way to our client, causing a collision. *Net to client was $25,035.44.

$132 Thousand Distracted Driver

Our client was the passenger in a vehicle struck by a distracted motorist who failed to yield the right of way at an intersection. *Net to client was $33,250.59.

$112.5 Thousand Truck Crash Into Building

A company driver lost control of his vehicle and smashed into a convenience store, injuring our client in the process. *Net to client was $30,259.56.

$82 Thousand T-Bone Collision

Our client had to be airlifted to the hospital as a result of a t-bone collision. *Net proceeds to client were $23,914.57.

$85 Thousand T-Bone Collision Resolved

Our client was t-boned by a distracted driver who ran a stop sign and required surgery for injuries sustained. *Attorney fees and expenses totaled $30,267.51.

$225 Thousand Collision With A Distracted Driver Operating An 18-Wheeler

Our client severely injured her back in the wreck and the driver did not have the required commercial driver's license needed to operate the truck. *Net proceeds to client were $89,737.54.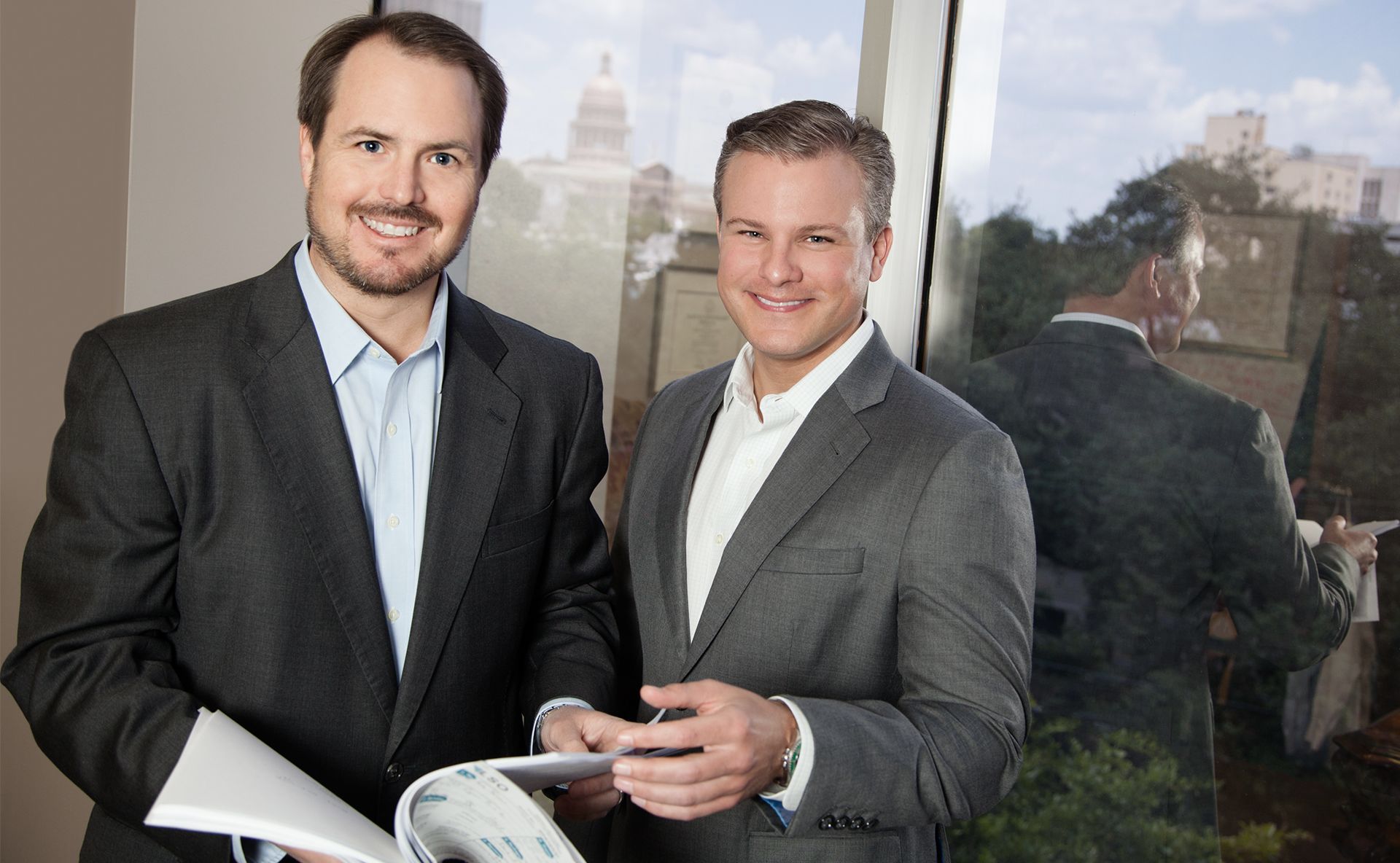 Award-Winning Legal Team Experienced Trial Attorneys That Will Fight For You In Court