Texas Paraquat Lawsuits
Managed by Briggle & Polan, PLLC in Austin, Texas
Paraquat is an herbicide that The Centers for Disease Control and Prevention (CDC) recognizes as extremely toxic and capable of causing a wide range of health hazards upon direct exposure. Decades ago, the Environmental Protection Agency (EPA) noted that the manufacturing, distribution, and use of the herbicide was likely enough to cause enough exposure to the substance to be concerning. Today, some of the most prominent paraquat lawsuits are beginning to form after the chemical has also been linked to Parkinson's disease (PD).
Have you been diagnosed with Parkinson's disease and have used paraquat or lived in an area where paraquat was used? There might be more than a casual connection between the two, and you might be able to sue. Briggle & Polan, LLC in Austin, Texas is currently hearing from potential paraquat lawsuit clients who need our help securing justice and compensation. We would like to do the same for you if you think your PD diagnosis could be related to paraquat exposure, either recently or years ago.
You could receive compensation to help pay for:
Medical bills
Lost wages
Shortened life expectancy
Pain and suffering
Call (512) 400-3278 for more information about filing paraquat lawsuits.
How Dangerous is Paraquat?
Numerous agencies, journals, and groups have all studies paraquat and found it dangerous, including:
EPA
CDC
American Journal of Epidemiology
Environmental Health Perspectives
Annual Review of Pharmacology and Toxicology
Unified Parkinson's Advocacy Council
Several of these groups have found a convincing link between paraquat exposure and Parkinson's disease. Specifically, the American Journal of Epidemiology uncovered that people who lived nearly two kilometers away from a site where paraquat was frequently used had a 75% increase in Parkinson's disease diagnoses compared to the average person living elsewhere.
Parkinson' Disease Symptoms
Direct exposure to paraquat can cause vomiting, severe illness, and death. Indirect exposure – such as when it is used repeatedly as an herbicide on nearby plants and soils – is believed to cause numerous health disorders with Parkinson's disease being the most dangerous and prominent of them. PD damages nerves in the brain, causing permanent damage with a wide range of consequences.
Parkinson's disease may manifest as the following symptoms and more:
Tremors
Muscular stiffness
Balance issues
Chronic exhaustion
Memory loss or dementia
Speech impediments
Anxiety or depression
Dramatic weight loss
If you have experienced any of these symptoms, and you have not yet seen a doctor, please arrange to do so right away. Pursuing a paraquat lawsuit might hinge upon your doctor's diagnosis and medical evidence that can show you have PD or a similar neurological condition that can be caused by paraquat.
Is Paraquat Still Used Today?
Paraquat is still an herbicide used commonly, especially in commercial agriculture. People who work in agriculture or who live near large agricultural sites likely have an increased risk of dangerous paraquat exposure. Let us know if you have worked in this industry or could have been exposed to paraquat over a long period due to where you live.
Contact Briggle & Polan, PLLC Today
To make the strongest case against companies that make and use paraquat, the more paraquat lawsuit clients we hear from, the better. Please do not hesitate to reach out to our law firm in Austin to talk about your potential paraquat case. We offer free, no-obligation consultations, so you can get more information without reaching for your wallet first.
You might be able to file a paraquat lawsuit or join a paraquat class action. We can help. Call (512) 400-3278.

If you are looking for excellent and honest attorneys, call them. - Paige

It feels good to have a team on your side that knows what they're doing and is willing to help you against big faceless insurance companies that don't want to pay up what they owe. - Matt

I very much appreciate all their hard work and will be happy to refer to them should the need come up for friends. - Sandi

They got me the help I? needed within a few days of hiring them. - Karina

These guys really helped me when no one else would. - Lauren
$1.8 Million Delivery Truck Accident

Our client was t-boned by a large package delivery truck that was traveling in excess of 70 mph. He sustained a severe neck injury that required spinal surgery. *Net to client was $759,182.96.

$350 Thousand Company Truck Collision

Our client was struck by a company truck that ran a red light at a busy intersection. *Net to client was $166,651.36.

$400 Thousand Company Truck Wreck

Our client was traveling down a residential street when a company truck backed out of a driveway into the side of her vehicle. *Net to client was $110,000.

$100 Thousand DWI Wreck Resolved

Our client was struck by a drunk driver in Round Rock, Texas. *Net to client was $51,113.04.

$115 Thousand Distracted Driver Caused Collision

A distracted driver failed to yield the right of way to our client, causing a collision. *Net to client was $25,035.44.

$132 Thousand Distracted Driver

Our client was the passenger in a vehicle struck by a distracted motorist who failed to yield the right of way at an intersection. *Net to client was $33,250.59.

$112.5 Thousand Truck Crash Into Building

A company driver lost control of his vehicle and smashed into a convenience store, injuring our client in the process. *Net to client was $30,259.56.

$82 Thousand T-Bone Collision

Our client had to be airlifted to the hospital as a result of a t-bone collision. *Net proceeds to client were $23,914.57.

$85 Thousand T-Bone Collision Resolved

Our client was t-boned by a distracted driver who ran a stop sign and required surgery for injuries sustained. *Attorney fees and expenses totaled $30,267.51.

$225 Thousand Collision With A Distracted Driver Operating An 18-Wheeler

Our client severely injured her back in the wreck and the driver did not have the required commercial driver's license needed to operate the truck. *Net proceeds to client were $89,737.54.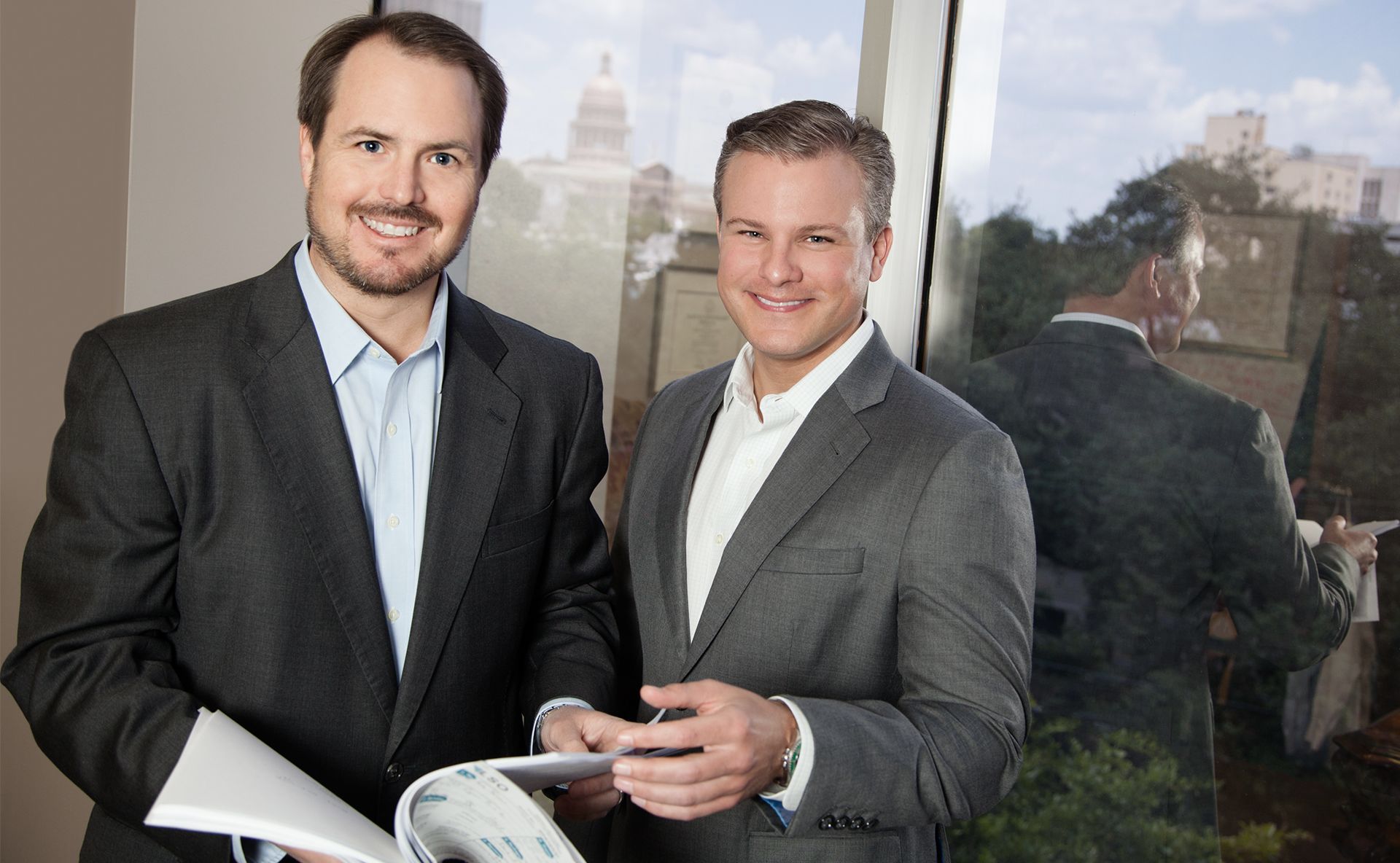 Award-Winning Legal Team Experienced Trial Attorneys That Will Fight For You In Court