Allergan Textured Breast Implant Lawsuits in Texas
Some Allergan Breast Implants Have Been Linked to Cancer. Do You Need Help?
Whether you chose to augment your breasts as a cosmetic procedure or received implants after losing breast tissue to cancer, you likely didn't consent to an increased risk of a rare cancer. Many recipients of Allergan textured breast implants had no idea they were in danger until their diagnosis.
Since 2016, the World Health Organization (WHO) has recognized breast implant-associated anaplastic large cell lymphoma (BIA-ALCL) as a risk following breast augmentation using certain products. Doctors believe the condition is rare, but gaps in worldwide data make it difficult to precisely determine a patient's likelihood of receiving a diagnosis.
What Is BIA-ALCL?
Though it develops in the breast, BIA-ALCL is not a type of breast cancer. It is a type of non-Hodgkin's lymphoma, which means it affects the patient's immune system. The cancer begins in either the scar tissue or the fluid surrounding an implant. It presents as an accumulation of fluid and/or tumor formation in the breast.
Thankfully, BIA-ALCL is not aggressive and can usually be treated by removing the implant. Patients who receive a timely diagnosis and treatment are overwhelmingly likely (89%) to survive 5 or more years after their bout with cancer.
What Are the Symptoms of BIA-ALCL?
Occurring anywhere from 2 to 28 years after a patient's implant surgery, BIA-ALCL is characterized by:
Swelling of the breast
Fluid pockets around an implant
Breast pain
Lumps in breast tissue
Redness
Changes in breast shape
Breast asymmetry
For many women, pain does not accompany the formation of this cancer. However, BIA-ALCL is a serious health condition that calls for urgent treatment. If you notice any changes in your breasts after you have recovered from implant surgery, you should contact your doctor.
How Can Allergan Breast Implants Cause Cancer?
BIA-ALCL is likely caused by specific implant types: Allergan BIOCELL textured implants have been linked to the majority of cancer cases. Of 272 BIA-ALCL diagnoses tracked by the FDA, 242 were caused by textured breast implants. The other patients affected may have used textured tissue expanders or replaced their textured implants with smooth ones.
We do not yet know why textured breast implants tend to cause cancer at a much higher rate than their smooth counterparts. Scientists have suggested textured implants cause higher levels of tissue inflammation. The implants may also be able to host more bacteria due to increased surface area. A patient's genetic makeup could increase their risk as well.
Did the Allergan Know About the Risks?
Pre-release product tests should catch issues like an increased risk for an extremely rare type of cancer. Allergan nevertheless released many models of textured breast implants before consumers know about the related dangers. Even after the links were revealed, many patients didn't receive sufficient warning.
At the end of 2018, France announced a recall of Allergan's textured breast implants due to the risk of cancer. Patients throughout Europe could no longer use these dangerous products—and the company was even banned from manufacturing them in the continent. Despite the evidence that led to the European recall, textured implants were still available in the U.S. until August of 2019. Allergan may have knowingly endangered patients' lives by selling their products to uninformed patients.
What to Know About BIA-ALCL Treatment
For those diagnosed with BIA-ALCL, there is good news. The cancer is one of the easier types to treat. In most cases, surgeons will recommend removing both the implant and the surrounding scar tissue that hosts the cancer. If if a patient does not receive this surgery in time, or chooses to keep the implants, the cancer may spread to the lymph nodes and other parts of the body.
Should the BIA-ALCL progress, patients may need chemotherapy or radiation treatments to help them beat the cancer. It is very rarely fatal (around 2% of patients have passed away from the disease, according to FDA reports).
Can I Sue Allergan After a BIA-ALCL Diagnosis?
You may be eligible to file a lawsuit if you've been diagnosed with BIA-ALCL. Because the disease is so specific, there is strong evidence for the links between breast implants and cancer formation. Especially if you received an implant model that has since been recalled, we can help you build a credible case for compensation.
Don't worry if you don't remember the manufacturer of your breast implants. Many patients don't, especially if the cancer appears years after the initial procedure. However, your surgeon may be able to find the information in your medical record. You can also check with the surgeon who removed an implant if you have already undergone treatment for BIA-ALCL.
A cancer diagnosis is always scary and disruptive. Though most patients impacted by dangerous breast implants can avoid chemotherapy and other expensive ongoing treatments, they still suffer losses ranging from medical bills to missed work to pain and suffering. We may be able to help you recover compensation for your troubles.
Do you have questions about breast implants and BIA-ALCL? Our team is ready to talk to you. Find us online or call (512) 400-3278 today.

I very much appreciate all their hard work and will be happy to refer to them should the need come up for friends. - Sandi

I couldn't be happier with the services they provided. - Emily

I felt really taken care of, have and will continue to refer to my friends. - Patrick

They got me the help I? needed within a few days of hiring them. - Karina

Briggle and Polan were phenomenal. - Tiffany
$1.8 Million Delivery Truck Accident

Our client was t-boned by a large package delivery truck that was traveling in excess of 70 mph. He sustained a severe neck injury that required spinal surgery. *Net to client was $759,182.96.

$1.5 Million Work Accident Caused Brain Injury

Our client was thrown off the back of a work truck, which fractured his skull and caused him to suffer a traumatic brain injury. *Net proceeds to the client were $900,052.11.

$1.3 Million Hit By Drunk Driver

Our client was run over by a drunk driver operating a company truck late at night which required multiple surgeries and months of rehabilitation. *Net proceeds to our client were $571,000.00.

$1.3 Million Hit and Run Truck Accident

Our client was rear-ended by a large package delivery truck on I-35, which fled the scene. *Net to client was $461,708.19.

$1 Million Rear-End Collision Resolved

Our client was rear-ended by an insurance adjuster in a commercial vehicle causing severe back and neck injuries. *Net to the client was $346,766.03.

$1 Million Drunk Driver T-Bone Collision

Our client was the passenger in a vehicle that was t-boned by a drunk driver, which resulted in her suffering multiple, life-threatening injuries. *Net to client was $395,912.60.

$450 Thousand DWI Wreck Resolved

Our client was rear-ended by a drunk driver, which injured his back and neck. *Net proceeds to the client were $229,040.12.

$450 Thousand 18 Wheeler Rollover Resolved

Our client was an employee working for a company in Montana when he was injured in a rollover collision with an 18-wheeler. *Net to the client was $214,573.81.

$400 Thousand Company Truck Wreck

Our client was traveling down a residential street when a company truck backed out of a driveway into the side of her vehicle. *Net to client was $110,000.

$400 Thousand Defective Tire Case With Co-Counsel

A man driving a cement truck was injured when his tire blew out and the cement truck rolled over. *Net to the client was $123,916.22.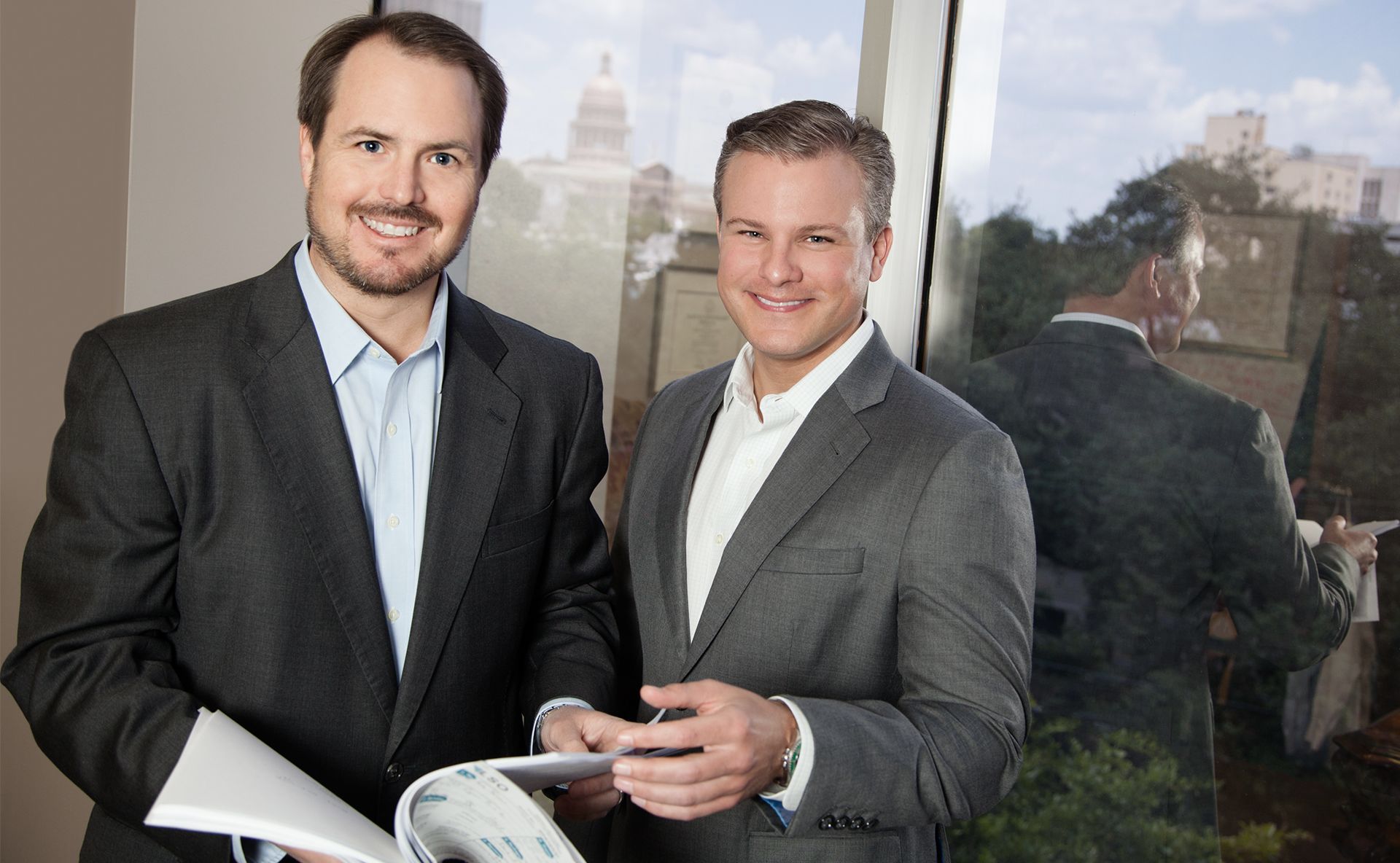 Award-Winning Legal Team Experienced Trial Attorneys That Will Fight For You In Court