Texas Attorneys for Your Zantac or Ranitidine Lawsuit
Did This Popular Heartburn Medication Cause Your Cancer?
Widely used both in its brand-name and generic forms, ranitidine (sold as Zantac) may have unexpected risks. An FDA notice in September of 2019 alerted consumers the drug was associated with increased levels of N-nitrosodimethylene (NDMA), a known carcinogen. If you or someone you love used one of these medications and then develop cancer, the pharmaceutical company behind the drug may be liable.
What Should I Know if I Took Zantac?
Doctors prescribe ranitidine to help reduce stomach acid levels in patients struggling with:
Heartburn
Gastroesophageal Reflux Disease (GERD)
Peptic Ulcers
The drug is sold under the brand name Zantac as well as in generic forms by many other drug companies. It can be purchased as both a tablet and a syrup. Initial tests implicated the tablet form as a source of NDMA, but any form of ranitidine may put patients at risk.
For patients who have developed certain cancers after regular use of Zantac or ranitidine-based generics, you may be able to file a lawsuit for financial compensation. Contact Briggle & Polan, PLLC online or by phone at (512) 400-3278 to learn more about your legal options.
How Is Zantac/Ranitidine Dangerous?
Some pharmaceutical companies initially claimed the NDMA warning was based on data from a contaminated batch and recalled a small number of ranitidine products. However, further tests showed that the dangerous NDMA wasn't an impurity in the pills and syrups pulled from shelves. It was created by chemical interactions as patients digested the drug.
Initially, whistleblowers claimed ranitidine could lead to NDMA levels that highly exceed FDA recommendations. Further tests conducted after the FDA announcement have returned more moderate results. However, ranitidine-linked NDMA levels still surpass the FDA's "acceptable" threshold per an update from the agency in November of 2019. All drug manufacturers have been asked to test their ranitidine-based products and pull any unsafe items from the shelves.
NDMA's Links to Cancer
Everyone ingests some NDMA, which is present in many foods. The substance is harmless enough in small doses. A patient's risk of cancer increases notably only after repeated exposure to high levels of the chemical. This means:
Patients who briefly and/or intermittently used ranitidine-based heartburn treatments are unlikely to develop cancer due to the drugs.
Patients who frequently used ranitidine-based heartburn treatments, or used a higher dosage, may have an increased risk of certain kinds of cancer.
If you have not experienced any symptoms of NDMA poisoning or cancer, doctors recommend switching to a heartburn medication that does not use ranitidine or nizatidine as an active ingredient.
What Cancers Can Zantac Use Cause?
NDMA is often used to induce cancer in lab rats. Humans can withstand much more of the substance without suffering ill effects, but it has been linked to cancers including:
Stomach
Small intestine
Colorectal
Esophageal
Liver
Though further studies are needed on the subject, scientists have also in some circumstances found a connection between NDMA exposure and:
Early-onset prostate cancer
Pancreatic cancer
Leukemia
Non-Hodgkin's lymphoma
Multiple myeloma
Nearly 800,000 Americans are diagnosed with one of these forms of cancer each year. As of now, the number of diagnoses linked to ranitidine use is unknown. However, the presence of increased NDMA levels in patients using these drugs suggests the number is more than zero.
Filing a Lawsuit for NDMA-Linked Cancer Diagnoses
Have you been diagnosed with one of the above cancers after using Zantac or a ranitidine generic for a long period of time? We may be able to help you hold the pharmaceutical company that sold the drug accountable.
Records suggest Sanofi, the company behind Zantac, was aware the drug could lead to increased NDMA levels. Their decision to withhold this information may have resulted in the loss of patient lives and the development of serious diseases.
With a lawsuit, you could be able to recover damages including:
Medical costs for cancer treatment
Lost wages
Pain & suffering
Let us know if you think you have a case. We are here to help you hold Sanofi and other pharmaceutical companies accountable for releasing an unsafe drug.
Reach out to our team online or call (512) 400-3278 to schedule your free consultation today.

I very much appreciate all their hard work and will be happy to refer to them should the need come up for friends. - Sandi

I couldn't be happier with the services they provided. - Emily

I felt really taken care of, have and will continue to refer to my friends. - Patrick

They got me the help I? needed within a few days of hiring them. - Karina

Briggle and Polan were phenomenal. - Tiffany
$1.8 Million Delivery Truck Accident

Our client was t-boned by a large package delivery truck that was traveling in excess of 70 mph. He sustained a severe neck injury that required spinal surgery. *Net to client was $759,182.96.

$1.5 Million Work Accident Caused Brain Injury

Our client was thrown off the back of a work truck, which fractured his skull and caused him to suffer a traumatic brain injury. *Net proceeds to the client were $900,052.11.

$1.3 Million Hit By Drunk Driver

Our client was run over by a drunk driver operating a company truck late at night which required multiple surgeries and months of rehabilitation. *Net proceeds to our client were $571,000.00.

$1.3 Million Hit and Run Truck Accident

Our client was rear-ended by a large package delivery truck on I-35, which fled the scene. *Net to client was $461,708.19.

$1 Million Rear-End Collision Resolved

Our client was rear-ended by an insurance adjuster in a commercial vehicle causing severe back and neck injuries. *Net to the client was $346,766.03.

$1 Million Drunk Driver T-Bone Collision

Our client was the passenger in a vehicle that was t-boned by a drunk driver, which resulted in her suffering multiple, life-threatening injuries. *Net to client was $395,912.60.

$450 Thousand DWI Wreck Resolved

Our client was rear-ended by a drunk driver, which injured his back and neck. *Net proceeds to the client were $229,040.12.

$450 Thousand 18 Wheeler Rollover Resolved

Our client was an employee working for a company in Montana when he was injured in a rollover collision with an 18-wheeler. *Net to the client was $214,573.81.

$400 Thousand Company Truck Wreck

Our client was traveling down a residential street when a company truck backed out of a driveway into the side of her vehicle. *Net to client was $110,000.

$400 Thousand Defective Tire Case With Co-Counsel

A man driving a cement truck was injured when his tire blew out and the cement truck rolled over. *Net to the client was $123,916.22.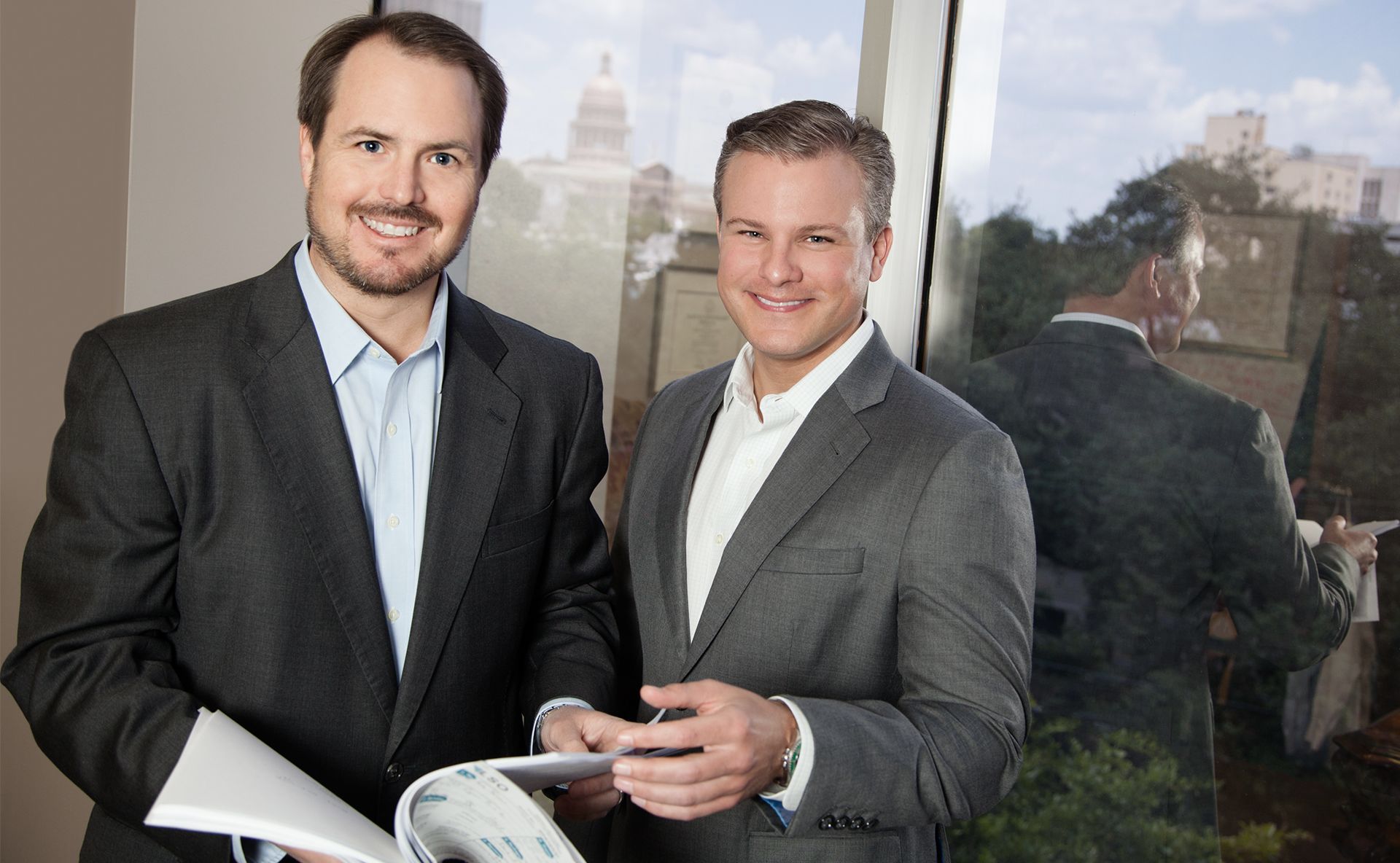 Award-Winning Legal Team Experienced Trial Attorneys That Will Fight For You In Court