Austin Breach of Contract Lawyers
Standing Up for the Rights of Employees & Workers
When you accept employment or work from an employer, you should be able to expect that the contract you sign will be respected and upheld. Yet dishonest employers try to find new ways to deceive, defraud, and otherwise cheat their workers every day it seems.
Did your employer or another business party breach a contract that you signed together? Briggle & Polan, PLLC in Austin, Texas wants to know about it. Our lawyers are committed to elevating our clients' claims and giving them the tools and representation needed to close out cases successfully. We can try to negotiate with your employer for a fair settlement or fight them in the courtroom if they refuse to cooperate and admit their wrongdoing. In either situation, you will get the support of one of the most trusted law firms in Austin.
---
Call (512) 400-3278 now if your employer or business partner breaches an important contract.
---
Seeking Justice for Unpaid Commissions
One of the most common ways that employers try to subtly breach employment contracts is by freezing or minimizing commissions paid to eligible employees. Sales managers and representatives from various companies and in all types of industries rely on commissions as a controllable part of their income. When commissions go unpaid, it not only breaches important contracts, but it also takes food off the plates of honest workers.
Whether you are a sales representative for a car lot, appliance store, electronics outlet, or any other business that usually offers sales commissions, we can help you seek justice and compensation if your employer has shorted your hard-earned pay. Depending on the details of your claim, we may be able to secure compensation on your behalf that pays for your missing compensation and additional damages, such as noneconomic damages related to the undue hardship you experienced. Some courts may even award punitive damages that provide further compensation to you as a means of penalizing your employer for egregious and willful wrongdoing.
Other Types of Contract Breaches
Trying to sneak unpaid commissions under the noses of sales employees is not the only way that some dishonest employers will breach a contract to try to save their company's bottom line. With our extensive experience taking on complex litigation cases – usually through referrals from other law firms that do not have the bandwidth to manage themselves – Briggle & Polan, PLLC stands ready to help identify how your employer may have breached an important employment contract.
Two common ways contracts are unfairly breached are:
Reduced pay: Within your employment contract, you may be promised a specific starting wage or salary for your work. If you are ever paid less than that amount, then it is a contract breach. Even pay amounts reduced by only a few cents a pay period are serious issues, as it could be that other coworkers are also being paid less, adding up to significant sums taking out of the hands of workers.
Removed benefits: Most employees sign an employment contract after being offered both good pay and advantageous benefits, like healthcare insurance or stock options. An employer who reneges on promised benefits is violating or breaching their own employment contracts.
Misclassification: In recent years, more and more companies have been brought to the headlines for misclassifying employees as independent contractors. You should take a moment to think about what you do for your employer if you are classified as an independent contractor because it might be that you better fit the role of an employee, who usually gets more benefits.
Count On the Law Firm You Know
Workers throughout Austin know Briggle & Polan, PLLC as a trustworthy law firm and true allies to the working class. If your private employer is trying to defraud you through unpaid commissions or other types of contract breaches, then please tell us what happened so we can tell you how we can help. All of our initial consultations are free and you are under no obligation to sign up your case with us if you change your mind. We just want to give you an opportunity to confidently bring a breach of contract claim against your employer as you deserve.
---
For more information about our legal services, dial (512) 400-3278.

If you are looking for excellent and honest attorneys, call them. - Paige

It feels good to have a team on your side that knows what they're doing and is willing to help you against big faceless insurance companies that don't want to pay up what they owe. - Matt

I very much appreciate all their hard work and will be happy to refer to them should the need come up for friends. - Sandi

They got me the help I? needed within a few days of hiring them. - Karina

These guys really helped me when no one else would. - Lauren
$1.8 Million Delivery Truck Accident

Our client was t-boned by a large package delivery truck that was traveling in excess of 70 mph. He sustained a severe neck injury that required spinal surgery. *Net to client was $759,182.96.

$350 Thousand Company Truck Collision

Our client was struck by a company truck that ran a red light at a busy intersection. *Net to client was $166,651.36.

$400 Thousand Company Truck Wreck

Our client was traveling down a residential street when a company truck backed out of a driveway into the side of her vehicle. *Net to client was $110,000.

$100 Thousand DWI Wreck Resolved

Our client was struck by a drunk driver in Round Rock, Texas. *Net to client was $51,113.04.

$115 Thousand Distracted Driver Caused Collision

A distracted driver failed to yield the right of way to our client, causing a collision. *Net to client was $25,035.44.

$132 Thousand Distracted Driver

Our client was the passenger in a vehicle struck by a distracted motorist who failed to yield the right of way at an intersection. *Net to client was $33,250.59.

$112.5 Thousand Truck Crash Into Building

A company driver lost control of his vehicle and smashed into a convenience store, injuring our client in the process. *Net to client was $30,259.56.

$82 Thousand T-Bone Collision

Our client had to be airlifted to the hospital as a result of a t-bone collision. *Net proceeds to client were $23,914.57.

$85 Thousand T-Bone Collision Resolved

Our client was t-boned by a distracted driver who ran a stop sign and required surgery for injuries sustained. *Attorney fees and expenses totaled $30,267.51.

$225 Thousand Collision With A Distracted Driver Operating An 18-Wheeler

Our client severely injured her back in the wreck and the driver did not have the required commercial driver's license needed to operate the truck. *Net proceeds to client were $89,737.54.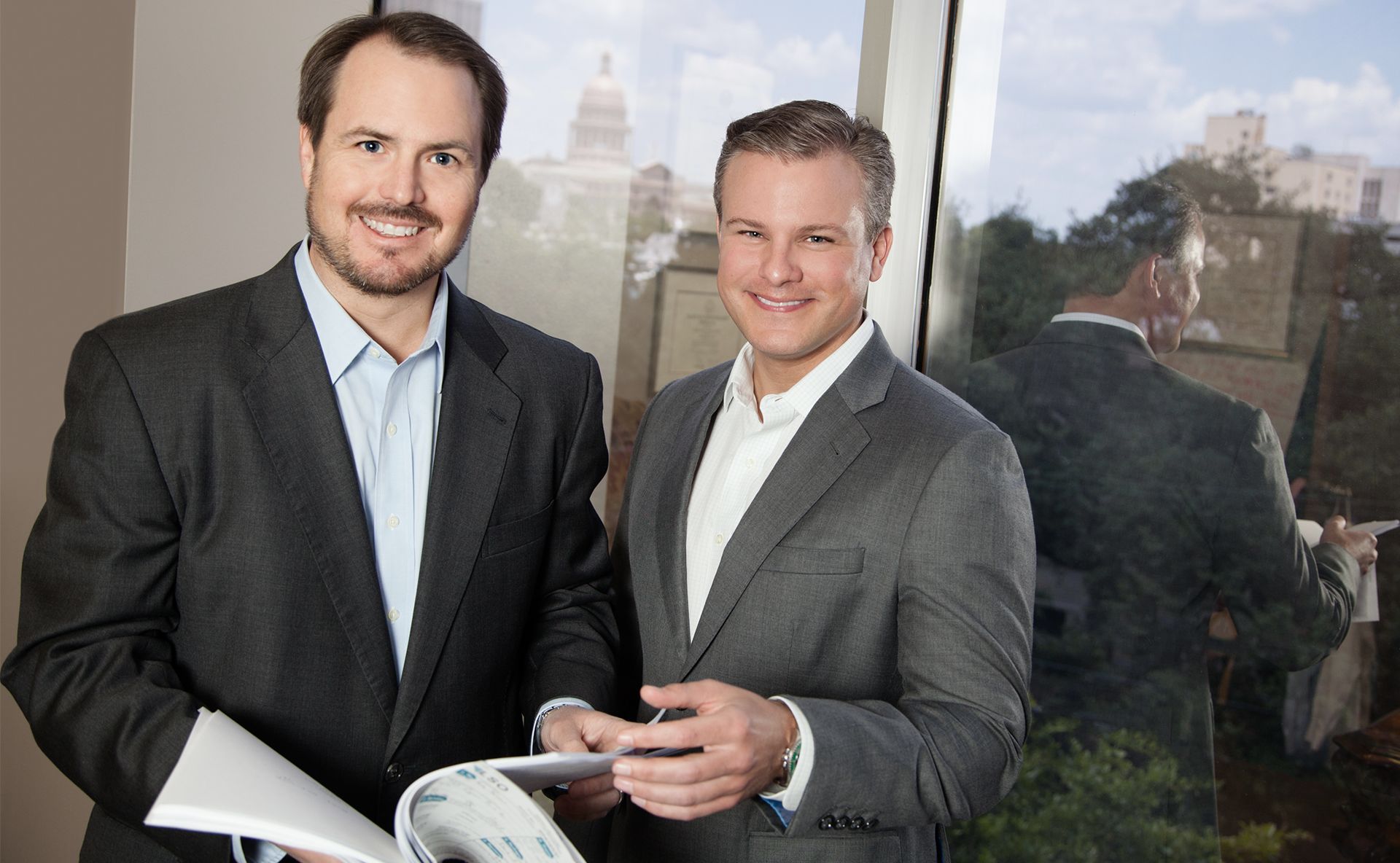 Award-Winning Legal Team Experienced Trial Attorneys That Will Fight For You In Court