Austin Drunk Driving Accident Attorneys
Aggressive Representation for Victims of Drunk Drivers
Despite the great responsibility all drivers bear to reasonably ensure the safety of others on the road, thousands of people get behind the wheel impaired every day. Careless, reckless, and negligent drivers drink or consume drugs before hitting the road, leading to countless preventable accidents. In 2013, accidents involving drunk drivers took the lives of 1,337 people and injured 15,687 more in the state of Texas alone. Texas was the leader of the nation that year for drunk-driver-related crashes—a title the Lone Star State doesn't want. Lawsuits against drunk and drugged drivers who cause accidents can help put an end to this tragedy.
If you were injured or your loved one was killed by a drunk driver, contact the Austin drunk driving accident attorneys at Briggle & Polan, PLLC as soon as possible. We believe that people who put others' lives at risk by choosing to get behind the wheel while intoxicated should be held accountable. We are real trial attorneys who are fully prepared to represent you in the courtroom if a fair settlement with the liable insurance party cannot be reached.
Contact us online or by phone at (512) 400-3278 for a free, no-obligation consultation. If your injuries prevent you from coming to our office, we can come to you.
DWI Laws in Texas
Austin is infamous for its high car accident rates. Congested highways, bustling intersections, and distracted drivers fill Austin, making the roadways dangerous. As the state's capital and a major tourist destination, Austin sees millions of visitors every year. We welcome tourists, but unfortunately, people who are here to have a good time can cause deadly driving-while-impaired (DWI) accidents.
Tourists and Texans alike are guilty of drunk or drugged driving. Failure to take responsibility for one's actions can lead to making the poor, often fatal, decision to drive impaired. Understanding DWI laws in Texas will help you recognize when you're unfit to drive, as well as help you know your rights if you've been in an accident with a drunk or drugged driver in Austin or another Texan city.
Things you need to know about driving while impaired in Texas:
Law enforcement officials consider a person legally intoxicated if he or she has a blood alcohol concentration (BAC) level of 0.08% or higher.
Drivers with commercial driver's licenses cannot drive with a BAC level of 0.04% or higher.
Texas has a Zero-Tolerance Policy for underage drinkers and drivers. Anyone under the age of 21 cannot test positive for any BAC level, or else they will face DWI penalties.
Regardless of a driver's BAC level, law officials can charge a driver with DWI if drugs are impairing the driver.
It's illegal in Texas to drive with an open container of alcohol in the passenger area of your vehicle. This is true even if you're parked on the side of a public highway. Breaking this law is a class C misdemeanor, punishable with up to a $500 fine.
If an officer charges you with DWI and open container, it's a class B misdemeanor. This charge carries a minimum of six days in jail.
If the driver responsible for your crash gets convicted of a DWI or open container, you have the opportunity to file a claim against him or her for negligence. Negligence claims based on drunk or drugged driving can potentially use the driver's sobriety tests as evidence of his or her impairment at the time of the accident. Test results such as a scientific BAC level from a breathalyzer and field sobriety tests, as well as the arresting officer's personal observations of the driver, can all work in your favor to prove a driver's negligence.
Austin DUI Accident Attorneys You Can Trust
If you're one of the thousands of Texans who suffer catastrophic injuries or other serious damages each year because of a drunk or drugged driver, protect your rights by hiring a DUI accident lawyer. The Austin drunk driving accident attorneys at Briggle & Polan, PLLC have a passion for helping victims of impaired and negligent drivers in Texas. We can help you understand your rights and options for potentially winning compensation, as well as take over communication with insurance companies on your behalf, freeing your mind to focus on healing.
Don't let an irresponsible, impaired driver get away scot-free for causing you serious personal injury. Call (512) 400-3278 or get in touch with us online to request a free initial consultation. Se habla español.

I very much appreciate all their hard work and will be happy to refer to them should the need come up for friends. - Sandi

I couldn't be happier with the services they provided. - Emily

I felt really taken care of, have and will continue to refer to my friends. - Patrick

They got me the help I? needed within a few days of hiring them. - Karina

Briggle and Polan were phenomenal. - Tiffany
$1.5 Million Work Accident Caused Brain Injury

Our client was thrown off the back of a work truck, which fractured his skull and caused him to suffer a traumatic brain injury. *Net proceeds to the client were $900,052.11.

$1.3 Million Hit By Drunk Driver

Our client was run over by a drunk driver operating a company truck late at night which required multiple surgeries and months of rehabilitation. *Net proceeds to our client were $571,000.00.

$1 Million Rear-End Collision Resolved

Our client was rear-ended by an insurance adjuster in a commercial vehicle causing severe back and neck injuries. *Net to the client was $346,766.03.

$450 Thousand DWI Wreck Resolved

Our client was rear-ended by a drunk driver, which injured his back and neck. *Net proceeds to the client were $229,040.12.

$450 Thousand 18 Wheeler Rollover Resolved

Our client was an employee working for a company in Montana when he was injured in a rollover collision with an 18-wheeler. *Net to the client was $214,573.81.

$400 Thousand Defective Tire Case With Co-Counsel

A man driving a cement truck was injured when his tire blew out and the cement truck rolled over. *Net to the client was $123,916.22.

$350 Thousand Distracted Driver Accident

Our client suffered a ruptured abdomen after being violently rear-ended by a distracted driver. *Net proceeds to the client was $134,418.06.

$295 Thousand 18-Wheeler Accident

Our client was sideswiped by the driver of an 18-wheeler, causing his vehicle to fly off the road and strike a telephone pole. *The net proceeds to the client were $127,018.03.

$285 Thousand 18-Wheeler Accident

Our client was hit by an 18-wheeler when it made an unsafe lane change, suffering a low-back injury. *Attorney fees & expenses were $126,436.47

$283.7 Thousand T-Boned in Intersection

Our client was involved in a car accident in Las Cruces, New Mexico and severely injured her arm in the crash. *Net proceeds to our client were $123,133.07.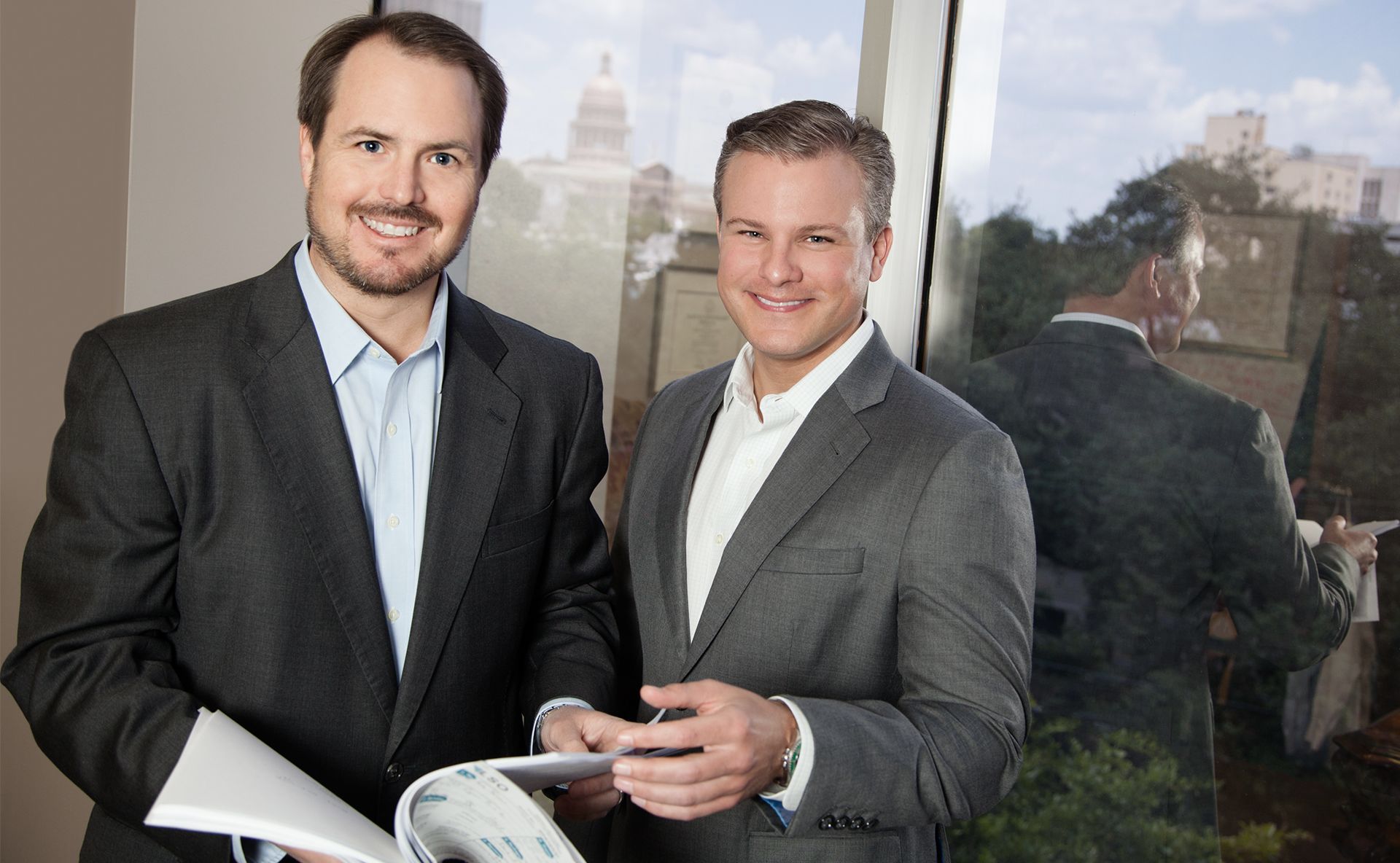 Award-Winning Legal Team Experienced Trial Attorneys That Will Fight For You In Court